If you feel like your Jeep needs a CB radio to chat with your buddies and get help, you're not alone. Statistically, this is one of the most popular purchases among the fans of off-road driving. However, the radio won't do any good unless you've got a proper antenna to boost its signal. Now, many drivers believe that an antenna is just a piece of metal that you can find in the garage.
But the truth is – there are a lot of requirements that it needs to meet in order to be effective. In this post, I'll help you find the best CB antenna for Jeep Wrangler. Once you install it and get the radio working, you'll be amazed by the difference in quality and reach. My list includes three antennas from leading brands – Wilson, Prostick, and FireStik. Which one offers the greatest value? Let's find out!
Best CB Antenna for Jeep Wrangler Review
1. FireStik FS-4BK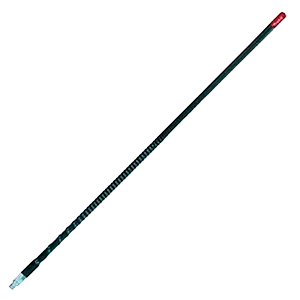 This is one of those antennas that can easily handle Earth, wind, and fire. It's tough as nails and won't break even when you drive through a dense forest. It might not be very flexible, but that's not really important for an antenna. It fits Jeep Wrangler perfectly, and I was impressed by how much of a difference it can make in terms of reception quality. Connect FS-4BK to your favorite radio, and you'll instantly see what the fuss is all about.
This Jeep CB antenna works in single and dual modes and includes a high-performance coil that greatly increases the transmit/receive capabilities of a CB radio. The tunable tip is 100% waterproof and can be touched with bare hands. Yes, you might have to do some fine-tuning, but there's nothing hard about that. The biggest downside – FireStik won't work with an aluminum body since there won't be ground clearance. Wrangler owners have nothing to worry about, though.
Pros & Cons
Can work both in single and dual configurations
Comes with a high-performance loading coil
Waterproof tunable tip
Not compatible with aluminum bodies (no ground clearance)
Recommendations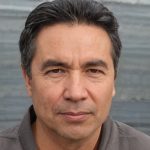 If you're looking for an easy-to-mount and easy-to-tune antenna, FS-4BK may be worth your attention. For a Jeep driver, it presents a great value thanks to the tunable (waterproof) tip, high-performance coil, and single/dual modes. It's also reasonably-priced and built to last.
2. Prostick 3` Foot Fiberglass 1000 Watt – Black CB Radio Antenna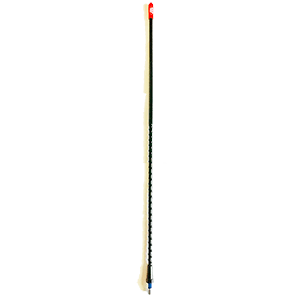 The heavy-duty construction is one of this antenna's standout points. It's made of fiberglass, and you'll have to try very hard to break it. The low-budget price is, of course, another big selling point. This is one of the least expensive Jeep CB antennas on the market, but it's also quite capable. It covers the entire CB band (26-29MHz). Installation is easy, straightforward, and it won't take you long.
The bad news is – the Prostick antenna isn't at all adjustable. That's right: it simply doesn't have a tip/top that can be tuned. You could, of course, try to cut it, but you'll also be running the risk of just ruining the antenna. This is not a big deal, of course, especially given the low price-tag. Still, fans of adjustable antennas will probably be disappointed.
Pros & Cons
A highly affordable purchase
Heavy-duty construction (fiberglass)
Covers the entire CB band
Test
Test
Doesn't have an adjustable tip
Recommendations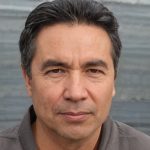 With this Antenna, Prostick had one goal: to make it as affordable as possible. At the same time, the company engineers managed to also make it durable, reliable, and easy to install. Does that seem like a good enough offer to you? Then take a closer look at this CB antenna, it might be exactly what the doc ordered. Too bad, the tip can't be tuned in any way.
3. WILSON 305-38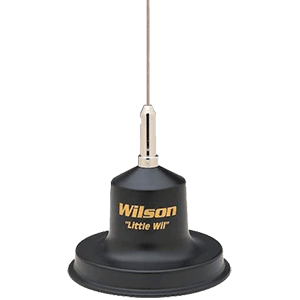 This is the most expensive antenna on our list, and that's its biggest con. People usually look at the price first before they even consider buying a product. On the bright side, WILSON packed it with a magnet mount (it's pretty big and strong) and a heavy-duty coil. Thanks to the low-loss design, this antenna is quite impressive in real-world situations.
Add high-impact thermoplastic, and you'll get a durable, capable, and easy-to-mount antenna. It's up to you to decide whether you want to pay extra for all that or not. So, you are looking the best Jeep antenna, consider this option too.
Pros & Cons
High-impact thermoplastic ensures durability
Features a low-loss, heavy-duty coil design
Includes a strong magnet
Recommendations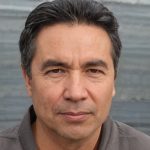 If not for the steep price tag, I'd recommend any Jeep Wrangler owner to check out this CB antenna. It doesn't have any significant weak sides. With it, you'll get a durable, reliable, hard-to-break device with a long-range, low-loss coil design, and more. The 10-ounce magnet has a strong grip, and you won't have to worry about the antenna falling off. The 14-gauge copper wire, in turn, provides a clear, strong signal.
Best CB Antenna for Jeep Wrangler (Updated September, 2023)
Product
Product Information
View on Amazon

Editor's Choice

Best Features:
– Works both in single and dual modes
– High-performance coil
– Bare-hands tunable tip
Antenna Length(s): 4′
Power Handling Capability: 900 watt

2) Prostick 3` Foot Fiberglass 1000 Watt – Black CB Radio Antenna

Best Features:
– A low-budget pick
– Fiberglass construction, highly durable
– Covers the entire CB band
Antenna Length(s): 3′
Power Handling Capability: 1000 watt

Best Features:
– High-impact thermoplastic – the antenna doesn't break easily
– Heavy-duty, low-loss coil
– Comes with a magnet mount
Antenna Length(s): 4′
Power Handling Capability: 300 watt

Best Features:
– The package includes mounting hardware
– Fits most third-party antennas
– Generous 5-year warranty
Fits Models:
– Jeep Wrangler JK (2007-2018)

Best Features:
– Very cheap
– Easy bolt-on installation
– Strong grip on the antenna
Fits Models:
– Jeep Wrangler TJ (1997-2006)
Conclusion
Without a proper CB antenna, you won't be able to contact the outside world in case you get into trouble. That's one of the main reasons why people buy CB radios, and that's exactly why you need a good-quality antenna. Today, we reviewed three worthy picks that are easy to install, easy to use, and, mostly, very hard to break. If you're looking for a low-budget option, I recommend checking out what Prostick has to offer.
Fans of sturdy, durable, and robust antennas, in turn, might like the Wilson Electronics product. And what about FireStick – what pros does it have over the competition? Ill, it's like the golden middle, an antenna that will be a safe bet for most Jeep Wrangler drivers. As always, I'll be happy to answer your questions regarding installation, tuning, pricing, and everything else in between.