You never know what the night holds, especially if you do a lot of off-roading on challenging terrain. Now, while the stock Wrangler lights are pretty decent, they're no match for aftermarket halo lights. The factory set isn't nearly as bright, long-lasting, or weather-resistant. Besides, the Best Halo Lights for Jeep Wrangler look really cool with that glow and give the vehicle a very masculine look.
Which ones do you pick, though? To make the choice easier, I made the following list. Check the comparison table first: you'll find five outstanding halo lights for your Jeep. In the reviews, we'll talk about each set in more detail and discuss the pros and cons. Last, but not least, the Buyer's Guide will tell you everything there is to know about "halos". Go ahead and take a look!

1. GXENOGO – Best Halo Headlights for Jeep Wrangler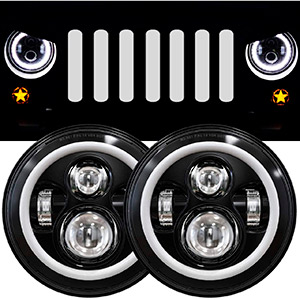 If you're looking for one of those can't-go-wrong-with Jeep halo lights, GXENOGO will be worth your attention. With this company, you'll get a one-month return guarantee (yes, that means you can get a full refund within 30 days). As for the actual headlights, they boast a sturdy, durable, and lightweight design. Add premium anti-scratch protection for the lens, and you'll get yourself a bargain.
The installation process is pretty straightforward, but it can be a bit challenging, especially if this is your first time dealing with aftermarket parts. Mostly, this has to do with fitment. Is your Jeep mentioned in the specs as compatible? Then it will be like a walk in the park. If not, well, you might have to do some drilling and cutting to make the headlights fit and work properly.
Pros & Cons
Durable, reliable, and lightweight
Excellent protection against scratches
Covered by a one-month return warranty
Recommendations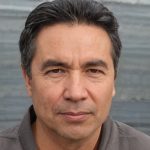 Reliable and long-lasting, the GXENOGO headlights will be a good choice for a wide range of Wrangler drivers. They are well-protected, lightweight, and backed by a one-month return policy. You might, however, have some trouble with the installation process, but nothing too serious.
2. Xprite – Best Jeep Wrangler Halo Lights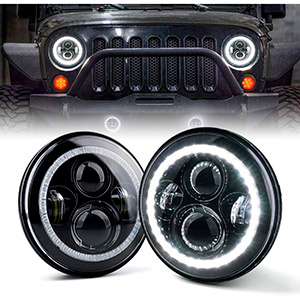 This next company is a known leader when it comes to third-party Jeep accessories. One of the biggest selling points of these headlights is the extended compatibility. They fit a rather long list of different vehicles (mainly Jeep SUVs and trucks) and won't be hard to install. In addition, they are produced in five different colors, all available at the same price. So, you can choose whatever "flavor" fits your Wrangler best.
Top-notch die-casting housing and a properly-sealed design are a part of the deal as well. They keep the lights cool even when they're pushed to the limit, and that's very important. As for the downsides, the Xprite headlights aren't very cheap. So, if you're on a limited budget, you might want to look elsewhere. But, the slightly steep price-tag is well compensated by the quality of the lights.
Pros & Cons
Sealed, die-casting housing keeps the lights cool
Fit a long list of Jeep trucks and SUVs
Available in five different colors
A bit on the expensive side
Recommendations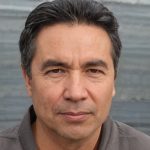 Available in various colors, protected by top-quality housing, and highly compatible, the Xprite halo headlights are a bargain for the fans of premium stuff. They're a bit more expensive than the market average, though. So, only consider them if you've got the extra bucks.
3. Aukmak – Best RGB Halo Headlights for Jeep Wrangler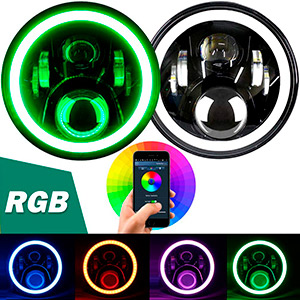 Are you a fan of controlling everything through your phone? You'll get plenty of that with the Aukmak headlights. Thanks to advanced Bluetooth remote control features, you can use a Smartphone to change the colors and switch between different modes. The housing, in turn, is highly durable and protects the Jeep halo lights against shock, dust, and water, making sure they serve you for many years.
And let's not forget about the generous warranties that cover these halos. Aukmak backs them up with a one-year money-back + a lifetime guarantee. That's pretty much the best deal on the market – make sure to put this set on your list of must-haves. On the downside, protection against scratches is very bad and you might damage the lens when off-roading.
Pros & Cons
Dust-, water-, and shock-proof design
Can be controlled via Bluetooth
Generous 365-days money-back/ lifetime guarantee
Poor anti-scratch protection
Recommendations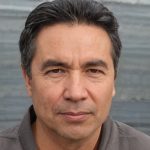 Bluetooth-compatible, protected against whatever the road has in stores, and backed by a very good warranty – that's the Aukmak set in a nutshell for you. The lights are bright and long-lasting, too. I have to warn you, though, that the anti-scratch protection leaves a lot to be desired.
4. Sunpie – Best Halo Lights for Jeep Wrangler TJ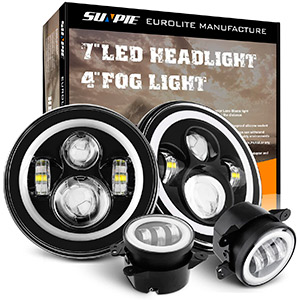 Moving forward with our top-five aftermarket halo headlights, we've got Sunpie – another leader in the field. The first thing I want to point out is that these lights are incredibly bright and cover a really wide range with the beams. For driving at night on some rough terrain, this is a critical factor. The installation process is straightforward and intuitive, but the package doesn't include any adapters – keep that in mind.
On the bright side, Sunpie offers a 12-month free replacement guarantee. Besides, they take very little time to ship and deliver these lights to their customers. The waterproof aluminum housing, along with a decent lifespan (50K hours) makes it an even better investment.
Pros & Cons
One of the brightest lights for the Wrangler
Incredibly fast shipment and delivery
One-year free replacement service
No adapters included in the package
Recommendations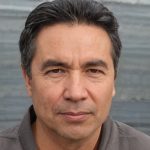 Although you'll get no adapters with the Sunpie halo lights, there's enough to be excited about. These are some of the brightest, most reliable, and long-lasting headlights for the Jeep. Plus, they include a one-year free replacement service deal and fast shipment as a part of the package.
5. Vouke – Best Halo Headlights for Jeep Wrangler JK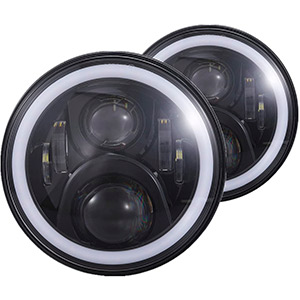 Wrangler owners worried that they won't be able to handle the installation will be pleased by the H6024 headlights. By implementing a forward-thinking design and clever wiring, the Vouke engineers made the mounting process as easy as possible. You'll be done with it in 30 minutes tops with a set of basic tools from the garage. I also want to mention the excellent anti-flickering protection.
There's nothing more disturbing than a brand-new set of headlights that flicker all the time. Well, you won't have to worry about that anymore! And, most importantly, the Vouke lights are very affordable. They are one of the least expensive options on the market, actually. Sadly, the build/material quality isn't very impressive. It's decent, of course; yet, not on par with the rivals.
Pros & Cons
Effortless installation in 20-30 minutes
Superb anti-flickering protection
A low-budget purchase with excellent value
Build quality is average at best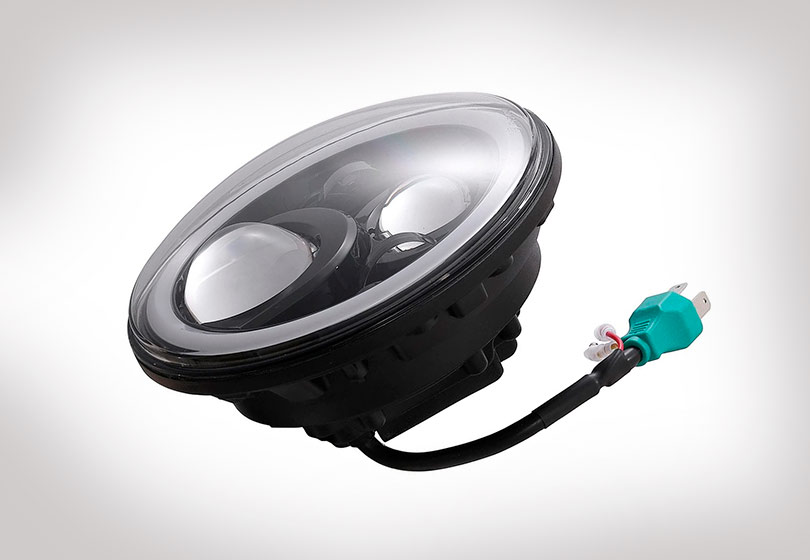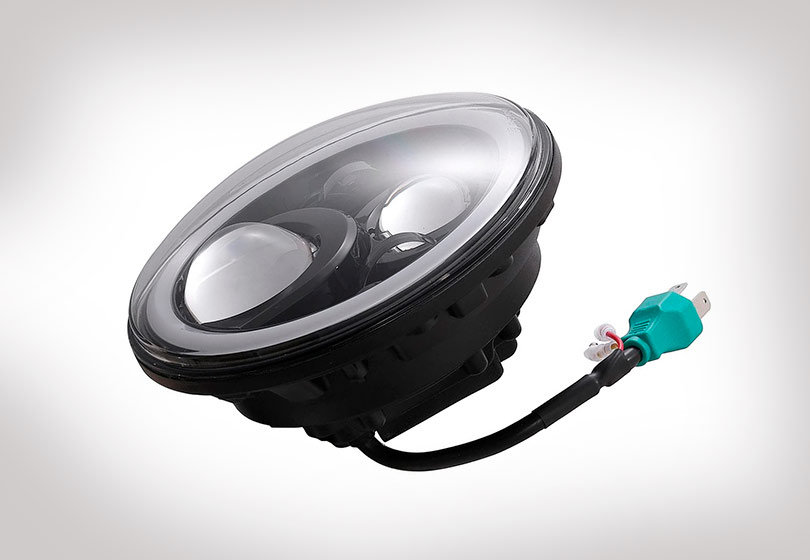 Recommendations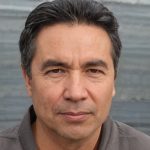 If you're looking for a low-budget set of aftermarket halo headlights, Vouke has got you covered. Easy to install, safe, and protected against flickering, the H6024 set might be exactly what you need for your Jeep.
Buyer's Guide
Interested in learning about the most critical aspects of halo headlights? With so many brands offering Jeep Wrangler halo lights for the Wrangler, it can be pretty hard to make the right decision. This Buyer's Guide will tell you everything there is to know about brightness, coverage, life cycles, and more.
Make sure the Lights are Street-Legal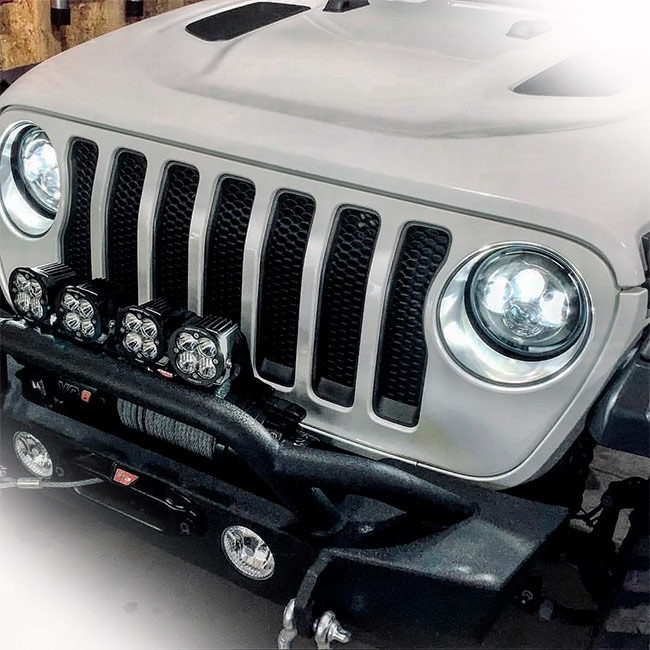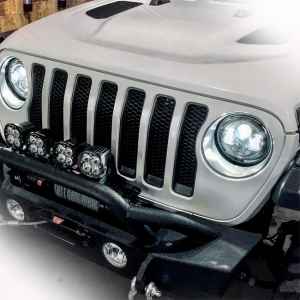 Here are the facts: different US states have different rules. Halos are legal in almost all states, but they have specific rules for colors. Right now, if you've got amber of white halo headlights, you won't have to worry about the law, as they're legal nationwide. Blue and red, however, are permitted, as they're the emergency vehicle lights. So, if an officer catches you driving around with any of those colors, get ready for a ticket.
I strongly recommend checking your state laws before making a purchase. No matter how great the headlights might be, if you'll have to constantly look over your shoulder, there'll be little point in buying them in the first place. And remember: in some areas, the laws apply not only to street driving but also off-roading and racing.
Brightness and Coverage
We use the term "lumens" to describe the brightness of lights. Most aftermarket halo headlights are vastly superior to the stock Jeep set in this regard. Still, some are brighter than others. For the high beam, 4800 lumens is the golden standard; for the low beam, look for 3800 LM. Speaking of the different modes, the most advanced sets have four: high, low, pure white, and turn signal.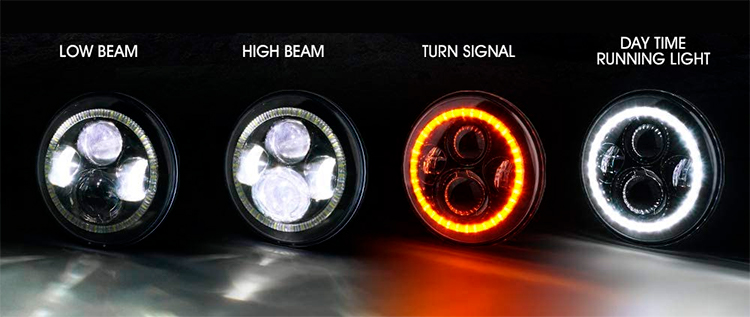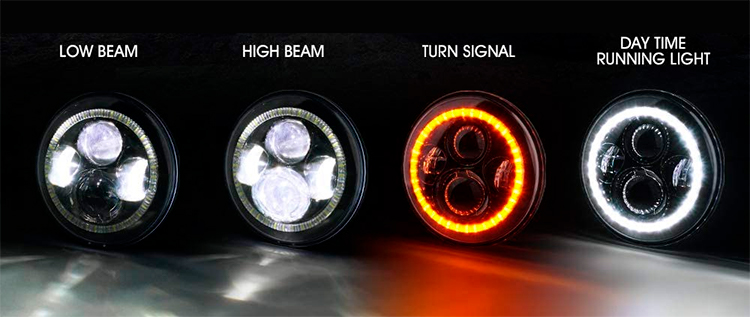 The "color" is another important factor. For example, 6-6.5K is bright white, while 4K is the daylight glow. Say, 2.7K is the warm white, but headlights usually don't go that low. I also want you to consider the coverage. If the lights cover a very narrow range or don't "shoot" too far (100-150 yards is the sweet spot) that can be a problem for off-roading.
The Lifespan
This refers to how long the lights will go on before dying. The average lifecycle of third-party LED halo headlights is 25-30K hours. The more expensive units can serve for up to 50K hours, or even more. This doesn't affect the price that much, which is why it's always better to choose a set with an extended life expectancy.
Material Quality and Housing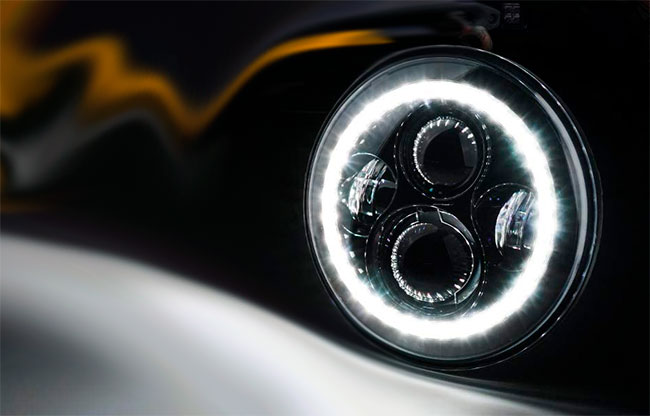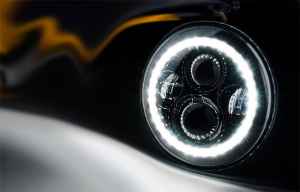 With headlights, you get what you pay for, which is why I'm strongly against going cheap. I'm not saying that you should only buy the most expensive units, but do pay extra attention to the material quality. Die-cast aluminum sealed housing paired with scratch-proof lens (preferably polycarbonate) is the way to go here. On top of that, the so-called ribbed design will ensure optimal air circulation and efficient cooling.
That's right: halo headlights tend to get really hot when used for a long time. The halos should also be lightweight and well-protected against natural hazards. Unless they have proper protection against dust, rust, shock, and – above all – water, don't even consider them. Water (rain and snow) can have a devastating effect on halos, especially if they don't have sealed housing.
Extras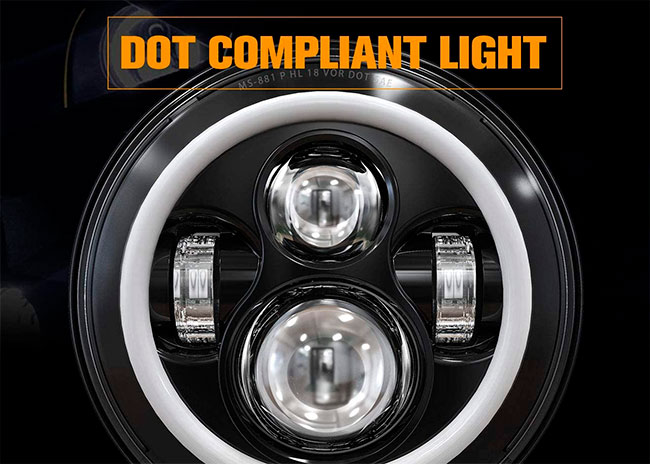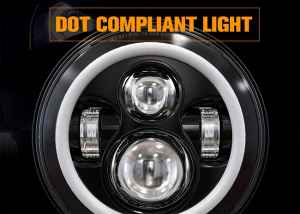 Most drivers hate lights that flicker all the time for no reason. Do you feel the same way? Then look for "EMC and anti-flickering" in the specs to make sure you won't have to deal with that. Depending on the manufacturer, you might have to install a harness (will come as part of the package). Or, the lights will have a built-in module. A quick note: most Jeeps have halogen lights. So, when you install LED halos, the original circuit board doesn't match them perfectly.
I also want you to check for the DOT specification. If you only see "SAE" in the specs, that means the lights aren't street legal and you'll have to cover them when driving on "civilized" roads. DOT, in turn, means the lights are certified for street use. This doesn't mean you won't have to worry about state laws as I mentioned earlier, though: DOT doesn't automatically mean your lights are 100% legal.
Best Halo Lights for Jeep Wrangler Comparison Table (Updated September, 2023)
Product
Product Information
View on Amazon

Editor's Choice

1) GXENOGO (GX881WY1)

Best Features:
– Sturdy and lightweight construction
– Anti-scratch polycarbonate lens included
– Backed by a 30-day return warranty
Light Source Type: LED
Fits Models: Jeep Wrangler JK,
JKU 2007-2017

2) Xprite (HL-JEEP-R7IN-80W)

Best Features:
– Sealed housing + ribbed design for efficient cooling
– Compatible with a wide range of Jeeps
– Five different colors to choose from
Light Source Type: LED
Fits Models: Jeep Wrangler TJ 1997-2006,
Jeep Wrangler LJ Unlimited 2004-2006,
Jeep Wrangler Unlimited JK 2007-2018

3) Aukmak (8542082539)

Best Features:
– Resistant to water, dust, and shock
– Advanced Bluetooth remote control support
– Covered by a 365-day money-back and lifetime warranties
Light Source Type: LED
Fits Models: Jeep Wrangler JK, JKU,
TJ, LJ 2007-2017

4) SUNPIE (J002)

Best Features:
– Wide coverage: light up to 150 yards ahead
– Fast shipment: arrive in 2-4 days
– Backed by a one-year free replacement deal
Light Source Type: LED
Fits Models: Jeep Wrangler JK Unlimited 2007-2017,
Jeep Wrangler LJ Unlimited 2004-2006,
Jeep Wrangler TJ 1997-2006

5) Vouke (JE-J7drl)

Best Features:
– Very easy to install with basic tools
– Anti-flicker + EMC prevent flickering
– One of the most affordable lights on the market
Light Source Type: LED
Fits Models: Jeep Wrangler JK,
JKU 2007-2017
Conclusion
Being behind the wheel of a Wrangler on a dark, treacherous road can be quite a challenge. As I mentioned, the factory halogens leave a lot to be desired and aren't very good for off-roading. That's where third-party halos come in. Speaking of which, Jeep Wrangler halo headlights are a popular choice among enthusiasts. I did a lot of digging before compiling my list of the five-best lights; so, I'm confident they'll be worth every single penny you invest. Vouke offers one of the least expensive sets on the market.
With Sunpie, you'll get a really fast shipment. And then we have Aukmak and its generous warranty deals. Xprite and GXENOGO are just as great. Don't rush yourself and go over the reviews once again, especially the pros/cons. And if you prefer to make an informed decision and pick your own set, the Buyer's Guide will help you with that.