The stock Wrangler headlights are pretty good. They can light up the way when it gets dark and require very little maintenance. However, if you do a lot of off-roading in challenging environments, such as snowy forests during the night, foggy mountain trails, or even face treacherous terrains with numerous hidden hazards, you might want to get a light bar. The Best Light Bar for Jeep Wrangler will be your eyes and ears in the night, significantly improving your visibility and helping you avoid trees, bushes, and dangerous trails that can (potentially) cause a crash.
But how do you find the right pick for your vehicle? There are dozens of different brands out there, each boasting unique features and capabilities. Sorting through all the available options can take a lot of time, and it's essential to find a light bar that meets your specific requirements in terms of brightness, durability, ease of installation, and compatibility with your Jeep Wrangler model. You may also want to consider factors such as energy efficiency, weather resistance, and overall aesthetic appeal to ensure that your chosen light bar complements and enhances your off-roading experience.
That's exactly why I created this comprehensive list: I tested hundreds of light bars for the Wrangler and picked the following four as the market leaders. Engineered for top-notch performance and reliability, these outstanding light bars will ensure maximum visibility, giving you the confidence to conquer even the most challenging terrains during nighttime adventures. So, without further ado, let's dive into this ultimate guide and explore the best light bars available for your Jeep Wrangler. Check them out, and transform your off-roading experience today!
Best Light Bar for Jeep Wrangler Review
1. YITAMOTOR LED Light Bar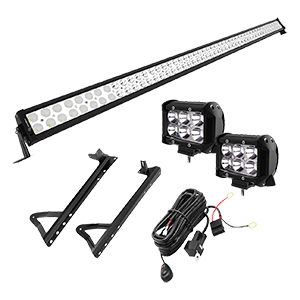 Times and technologies change at the speed of light, and that is certainly a plus. I say that simply because these days you can make a true monster out of your good old Jeep. Besides, if not so long ago, you were forced to invest a fortune into the update, these days, good quality comes for a fair price.
Speaking about the monsters on the market, Yitamotor is surely one of those. The fact is that the light bar that the provider offers is so potent that there is not the slightest chance that poor weather conditions or bumpy night off-road will take you by surprise.
First things first, the light bar features 27K lumens of pure white light. However, the pack that the provider offers includes two more spot pod lights, a wiring harness, and mounting brackets. All that makes the installation process more than simple and user-oriented.
Apart from that, the Lights are protected by PC lenses, which are scratch-resistant. To add to that, it needs to be mentioned that aluminum construction of the bar is super-durable too. The light itself is said to last up to 50K hours. In my opinion, that is more than enough.
Product Rating
Quality of Material
4.9/ 5
Pros & Cons
The bright and strong white light of 27K Lumens
Basic installation is user-oriented
The item is both water- and dirt-resistant
No amber covers for the pots included
Recommendations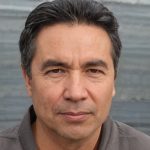 If you are looking for a super-powerful light bar set to light up the darkest of the off-roads for a fair price, I would say that you have found it already.
2. Brawlee Rear LED Light Bar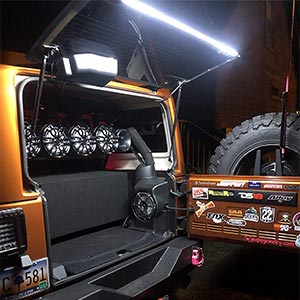 It is true that when you hear about the light bar for the Jeep, the first thing that enters your mind is the front light bar. However, I will tell you that it is not the only light bar your vehicle may require. Has it ever happened to you that you are stuck somewhere at night, and you can't find anything that you are looking for in the trunk because there is not enough light in it? With a light bar from Brawlee, you will not face such an issue ever again.
The rear light bar is made from good quality aluminum, which makes it durable. The light itself may not be as potent as that of the front light bar, but you do not need that kind of power in the back. The light is soft enough not to hurt your eyes, but it is bright enough to light up anything in the trunk as well as around the rear.
It should be added that you shouldn't worry about the shape of the bar since it is fitted well to the rear window depending upon the Jeep model you are getting it for. A peculiar advantage of the item lies in the fact that you can control the intensity of the light, as well as switch it on and off with a special remote that comes in the pack. Lastly, there is no need to uninstall the light bar when you take the top of for the summer, simply unplug it from the power cord, and that is it.
Product Rating
Quality of Material
4.8/ 5
Pros & Cons
Smart light mode
Remote control to control the intensity as well as on/off regimes
The shape designed to fit the shape of the vehicle
The light is designed to be bright but soft to the eyes
The installation process is simple, and step-by-step instruction is provided
Recommendations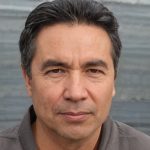 To tell the truth, the rear light bar of such quality for such price is a real gem, and I would absolutely advise you getting it if you tend to cruise around a lot during the night time.
3. KC HiLiTES 91308 – Best Jeep Windshield Lights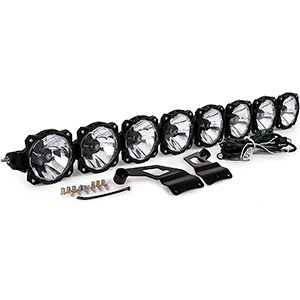 I am sure that there is barely any off-road explorer that can say they have enough light on the road when it is dark or storming outside. In case you wonder what is another light you can introduce into the system, then windshield lights are there to consider. The KC KC HiLiTES are certainly a premium-quality brand that provides an innovative approach to the matter. It is true that the windshield lights the vendor produces are costly, but the strength and potential are worth every penny.
To begin with, the lights are not only powerful, but they are also customizable. It means that every driver can set them up to suit personal needs. Apart from that, the linking system is utterly adjustable, which proves perfect customizability of the item. The installation is literary a breeze since all the mounting hardware is provided. Besides, the aluminum the item is built of is reliable and durable.
Pros & Cons
Potent beams no matter low or high
Simplified installation
Durable and withstanding construction
The price is a lot higher than average
Recommendations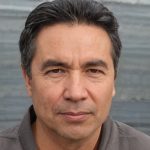 If you are interested in absolute quality mixed with unmatched potential - KC HiLiTES are the windshield lights you should invest in.
4. Autofeel LED Light Bar Kit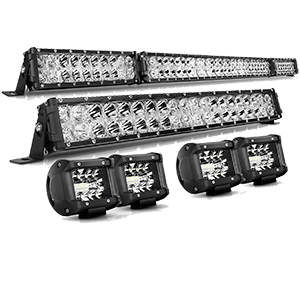 If you ask me, I would say that Autofeel is one of those providers who have gone as far as they could in coming up with such a powerful light bar. To begin with, there is no only a light bar in the set, there are also four spot pods, and even a hood roof light bar included. All in all, you get a 6-piece set for the price that is less than average.
The provider is so sure of the durability and lifetime of the item that they also offer a 3-year warranty, which certainly speaks for the quality better than anything. To go even further, the item is designed to work in three modes: daytime mode, storm mode, and night mode. All the pieces are dust- as well as water-resistant, and that is a plus if you are driving under challenging conditions often.
The innovative feature that Autofeel offers is the fact that you can also rotate the beam so that you can adjust it perfectly to your personal needs and preferences. Lastly, the installation is simple and straightforward, so that it is not going to take you long to put up with it.
Product Rating
Quality of Material
4.9/ 5
Pros & Cons
A complete pack of 6 items
Improved quality and sturdiness of the item
Reduced price and simplified installation
May be a little too much if you are not a dedicated of-roader
Recommendations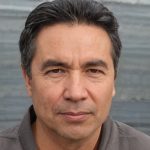 I will honestly say that if you are driving at night over unknown off-roads seldom, then there are simpler options to consider. However, if you are a heavy off-roader who is not stopped by either storm, for, or snowstorm – then it is the pack you should definitely consider.
Buyer's Guide
Jeep light bars aren't that different from each other. Still, there are some things to consider if you want to get the best bang for your buck. The size/length, brightness, lifespan, and weather resistance are some of the most important factors. Let's talk about it all in more detail.
Bar Length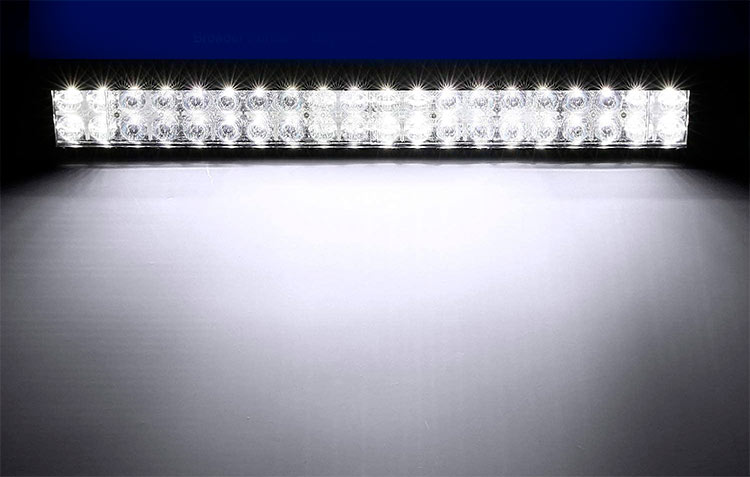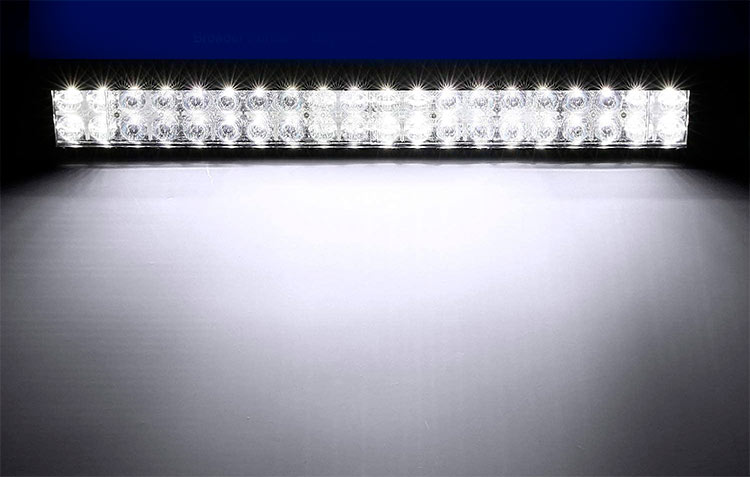 The bigger the bar, the brighter the light will be – that's pretty much everything you need to know about the bar's length. Back in the day, different sizes used to fit different Jeep models, and you had to take that into consideration as well. But right now, most light bars follow a universal design that fits the vast majority of vehicles.
Lifespan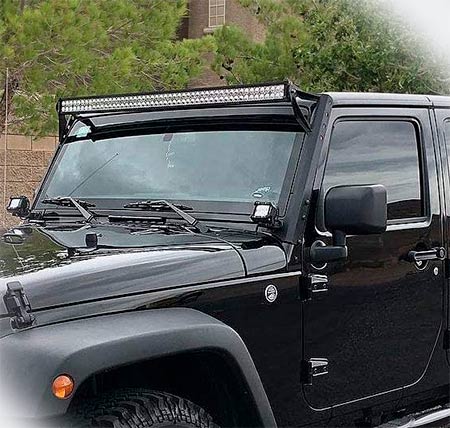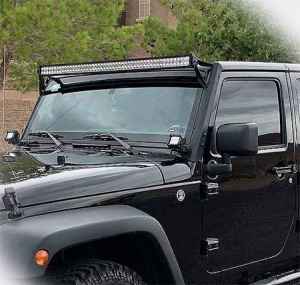 Like any other accessory, light bars have a lifespan. The average "life expectancy" for a decent set is 20-30K hours, which is quite impressive. But if you're looking for the most dependable and long-lasting light bar for your Jeep, I'm happy to say that the market is full of units that last for up to 50K hours. These usually cost more; yet, in the long run, you'll actually be saving money.
Brightness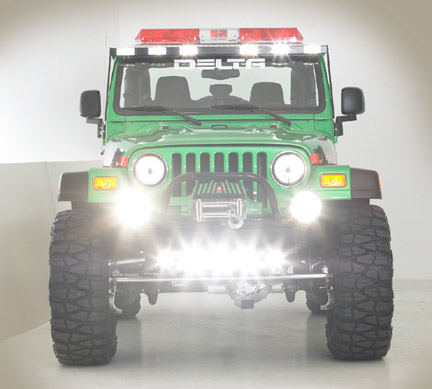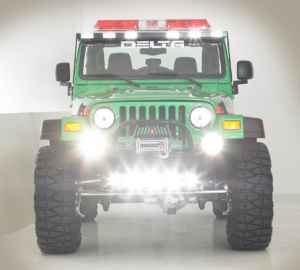 The experts use the term "lumens" to describe the brightness of a light source. For most drivers, 20-24K lumens are more than enough to feel comfortable even in the darkest night. If you live in a foggy and rainy area, don't go for anything lower than 18K lumens. The beam angle is also important. It determines how wide the illuminated area is. For off-roading, this is a critical aspect, as a wider beam makes it easier to see what's up front.
Weather Resistance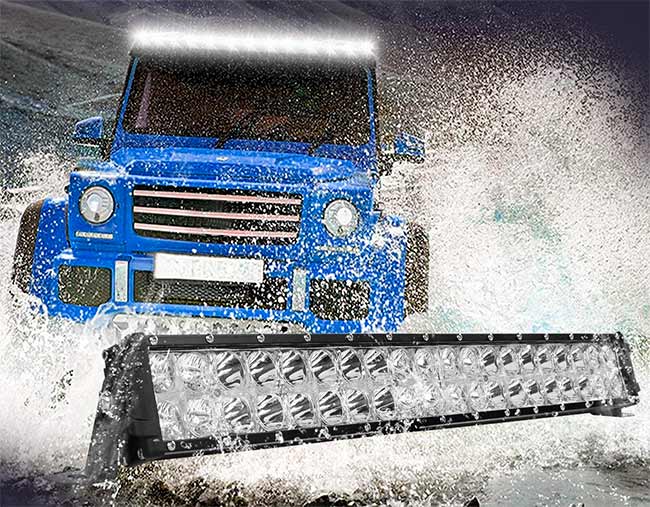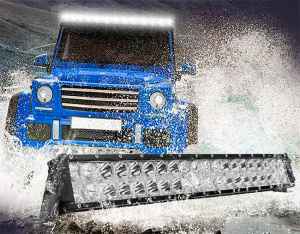 Last, but not least, make sure that the light bar is resistant to natural hazards. I'm talking about water and dust, of course. Water comes in the form of rain, snow, and humidity and can make the whole thing rust and corrode in a couple of months. Dust, in turn, is a bigger problem in desert areas and can also cause a lot of damage. These days, brands use IP codes to specify resistance. If you see IP67 in the specs, that means the light bar isn't "afraid" of water or dust.
Conclusion
Some drivers may underestimate the importance of a well-lit road, but if you are driving during the night a lot, you know how challenging it can be. That is why these days may providers offer quality light bars to equip your vehicle with.
All of them are different and offer a vast range of benefits to consider. However, if you ask me, so far, I can point out the items reviewed above as my absolute favorites. Those of you who have read the reviews carefully will surely get why I pointed them out. In case any questions are arising, you can always leave your questions in the comments so that I can answer them.