Have you ever had a tire giving up on you? That's one of the worst things that can happen on the road. If you got really deep into the wilderness and there aren't auto shops around, that means only a tow truck can save the day. But what if it's dark outside and the truck can't reach you? Well, that's when the Best Jeep Spare Tires Carriers swoop in!
They won't cost you a pretty penny and can be installed in half an hour, or even less. For today's list, I picked the finest carriers for the JK, the TJ, and the JL. These are some of the most popular and off-road-friendly Jeep Wranglers to ever hit the dealerships. Check them all out, or jump to the Buyer's Guide to learn more about tire carriers.
Best Jeep JK Rear Tire Carrier Review
1. Smittybilt JK Tire Carrier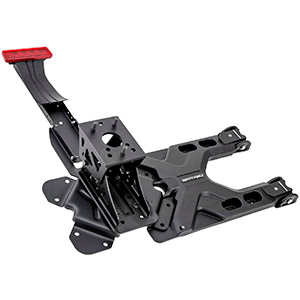 The fans of off-roading in the American wilderness will most likely find Smittybilt's offer to be right up their alley. First of all, this tire carrier was designed, manufactured, and tested in the United States. That means it was specifically tailored to be able to handle the rough trails in the US. Secondly, it will be a perfect match for the JK: fast, straightforward installation is a part of the deal as well.
However, it might be a bit hard to put the factory bolts back into the mounting holes (it will take some effort). On the bright side, once you get everything right, there will be absolutely no sagging or rattling, no matter how challenging the road turns out to be. Overall, Smittybilt did an amazing job with this oversize tire carrier. It easily handles aftermarket tires (up to 37 inches) and will serve you for many years.
Pros & Cons
Fast, intuitive installation
Eliminates tailgate sagging and vibration
A 100% US-made product
Can be a bit tricky to screw the factory bolts back in
Recommendations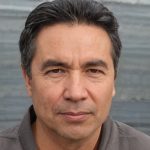 Jeep owners in the market for a reliable and easy-to-install tire carrier might want to put this one on their list of must-haves. It's a 100% US-made product that boasts premium material/build quality and will be a perfect OE fit for the legendary JK. On top of that, it's more than reasonably priced.
2. TeraFlex Jeep JK Tire Carrier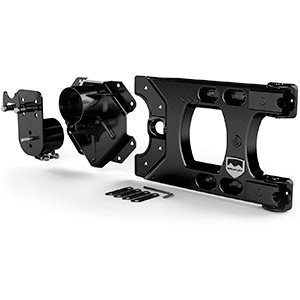 Here, we have yet another legendary manufacturer of third-party Jeep parts. TeraFlex has a strong presence on the market and will be a good choice if you're looking for premium-grade replacement parts. This tire mounting kit/carrier is one of the most durable and reliable offers for the JK right now. You won't have to worry about corrosion, rust, rain, or low-quality welding. In fact, the package includes all the necessary hardware for installation.
You'll receive not only high-quality bolts and nuts but also a handy tool for easy installation. Add top-notch forged steel brackets, and you'll get one hell of a deal. Sadly, all those big pros come at a steep price. Compared to most rivaling products, the TeraFlex tire carrier isn't at all affordable. Ultimately, it's up to you to decide whether you want to spend big bucks on quality, or stick with a less expensive alternative.
Pros & Cons
Superb durability and longevity
Premium-grade forged steel brackets
Includes all the necessary hardware
A bit too expensive for regular drivers
Recommendations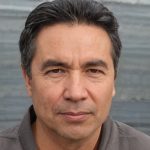 If not for the high cost, this tire carrier by TeraFlex would've been my #1 pick. The build quality, durability rating, premium brackets, heavy-duty pins, and generous package make it a very attractive deal, though. So, folks ready to invest in a long-lasting, market-leading carrier might find it to be a worthy purchase.
3. ARIES Tire Carrier for Jeep JK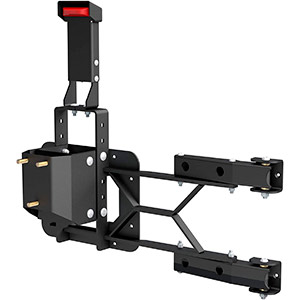 This is the most affordable replacement tire carrier for your JK. To be able to compete with the leaders, Aries decided to lower the price and make it an attractive deal for a wide range of off-roaders. At the same time, the engineers managed to make it a competitive product. It is highly customizable: you can adjust it vertically, horizontally, and move the third brake light bracket to fit your Jeep.
The heavy-duty hinges, brick-strong mono-block aluminum construction, and overall robustness are even more reason to consider it. I have to say, however, that the included installation manual isn't at all helpful. It actually misses some key points and can end up confusing you instead of helping. The good news is – you'll be able to handle everything on your own, without any guides.
Pros & Cons
Impressive flexibility and adjustability
Monoblock construction for added strength
A good choice if you're on a tight budget
The user guide leaves a lot to be desired
Recommendations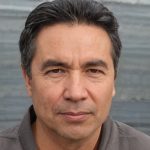 As a low-budget aftermarket tire carrier, Aries is a safe bet. It is flexible, versatile, durable, and very easy to install and to use. So, if you've been planning on getting one for the Jeep JK, but couldn't afford the more expensive offers, this carrier will be right up your alley.
Best Jeep TJ Rear Tire Carrier Review
1. Rugged Ridge 11546.60 Tire Carrier for Jeep TJ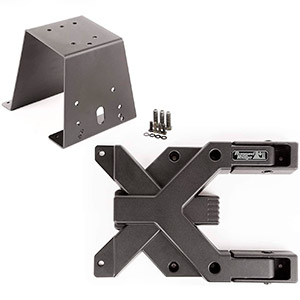 The TJ might not be as popular as the world-famous JK, but it's still an off-roading hell of a beast. As for this tire carrier, it's one of the best options on the market. Rugged Ridge backs it up with a five-year warranty (covers repairs and even replacements). Plus, thanks to the clever design, the carrier is compatible with a long line-up of third-party bumpers. So, you can stop worrying about any fitment issues.
The cast aluminum hinge was built to last and can take a lot of "beating" off the road. Rugged Ridge is known for making exceptionally reliable and sturdy replacement parts, and this carrier is an excellent example of that. My only complaint – it sits lower than I expected it to and "sticks out" a bit. Hence it may interfere with a trailer hitch if you have one.
Pros & Cons
Fits a wide range of aftermarket bumpers
Top-notch engineering – built to last
Five-year limited warranty
Sits a bit too low (might block your trailer hitch)
Recommendations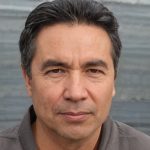 The generous warranty, impressive engineering, and enhanced compatibility are this tire carrier's biggest selling points. The owners of the Jeep TJ will also appreciate the ease of installation, old-school, yet trendy design, and reasonable price. But make sure it doesn't block your hitch.
Best Jeep JL Tire Carrier Review
1. Smittybilt Jeep JL TIRE Carrier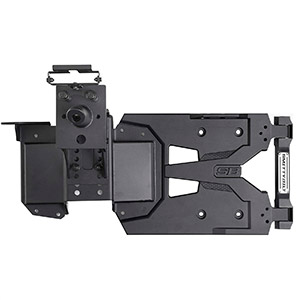 If you're a bit worried that you won't be able to install this tire carrier single-handedly, I've got good news: that won't be an issue! Smittybilt specifically designed and crafted it to be a perfect fit for the Jeep JL. All you'll have to do is use some common sense, and everything will be done in no time. The bad news is – the included instructions aren't at all accurate. The pictures are of low quality, and some of the recommendations are questionable at best.
As for the pros, despite the considerable weight (58 pounds), the carrier can be "operated" with one hand. But that's not even what makes it a sure pick. The one thing that makes Smittybilt's carrier stand out is the capacity. It can hold larger-than-life tires (up to 40 inches or more). So, if you've got a big set of wheels, this could be the best investment.
Pros & Cons
Engineered for the JL for an easy fit
Allows one-handed access
Accommodates 40-inch aftermarket tires
The included instructions are a bit misguiding
Recommendations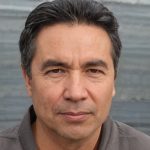 JL drivers that really love big tires (up to 40 inches) should pay extra attention to this carrier. It won't leave your wallet empty but does hold great value. Easy, one-hand access, extended JL compatibility, and Smittybilt's high standard for quality make it a bargain. Just don't follow the instructions blindly, and you'll be fine!
2. Tyger Auto Tire Carrier Kit for Jeep JL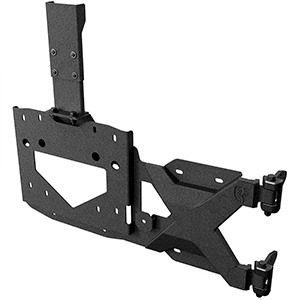 What's the difference between the Tyger Auto carrier and all the other offers? What does it have that makes it stand out among the competition? Well, first, the company backs it up with a five-year warranty. It will cover manufacturing defects, which is great news. Another big pro is the affordable price-tag – it is well below the market average. Last, but not least, this carrier features premium-quality coating.
You'll get a strong combination of dual-stage black powder, e-coating, and pre-treatment for longevity. Thus, Tyger provides durability and reliability at a very low cost. There's one tiny downside, though: the carrier doesn't cover the factory spots fully (some bare metal might start showing).
Pros & Cons
Double-layer coating for optimal anti-rust protection
A highly affordable purchase for the regular off-roader
Includes a five-year warranty (covers manufacturing defects)
Might not fully cover the factory hinge spots
Recommendations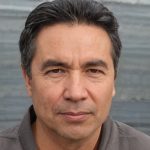 Looking for an affordable, reliable, and capable third-party tire carrier for your Jeep JL? Maybe you'd also like it to be protected by a five-year warranty? Well, that's exactly what Tyger Auto has to offer!
Buyer's Guide
Tire carriers are one of the most essential aftermarket accessories to get for your Jeep. That's why I decided to make this guide: to talk about the things that need to be considered before paying for a new carrier. These include fitment, capacity, build quality, and resistance.
Fitment/Compatibility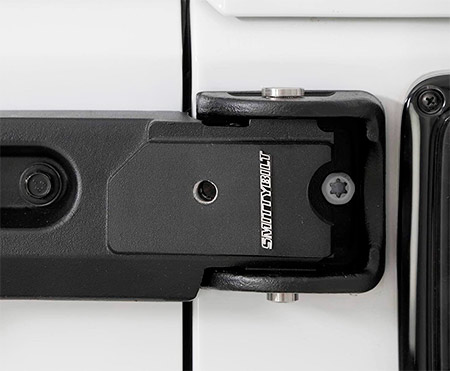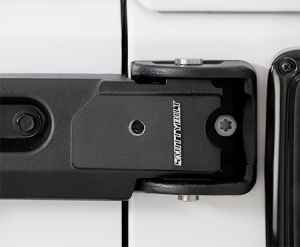 This is the first thing to check. While most modern-day tire carriers have something of a universal design, that still doesn't mean you're 100% safe from any fitment issues. If you're shopping at a local store, ask the staff members to find the right match for your truck/SUV. And when ordering online, you'll see a compatibility chart. It will help you to figure out whether the tire carrier will be an easy fit or not.
Now, if you're an experienced pro that knows his/her way around aftermarket parts and accessories, you might be able to mount any carrier on the back of your vehicle. But that would involve a lot of bending, drilling, and cutting.
Capacity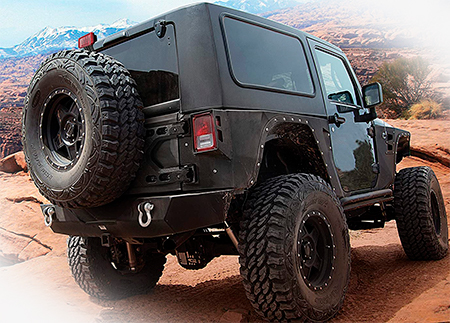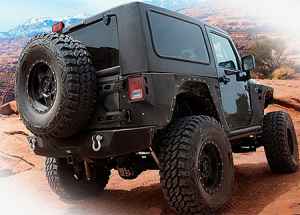 When talking about capacity, I don't mean there are carriers out there that can hold two or three tires at once, because there aren't. What I'm talking about is the capacity to accommodate really big tires. For the fans of off-roading, it's not rare to install extra-large wheels (like 35, 37, or even 39 inches). Not all carriers can handle tires that big – keep that in mind.
Build Quality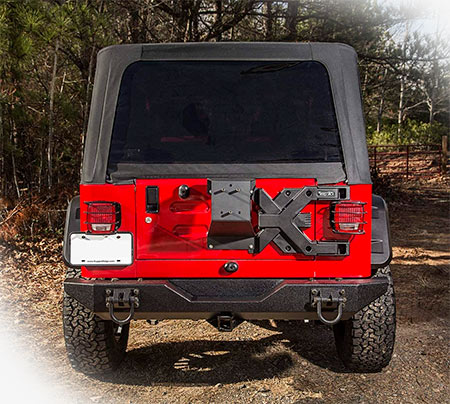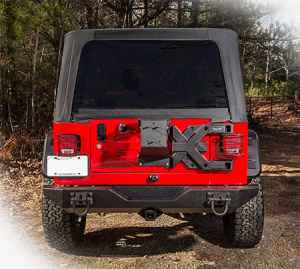 The worst thing that can happen with a tire carrier is rattling and sagging. This happens when there's a flaw in the design/build quality. Or, it could be that the installation hardware is of low quality. Look for a set of heavy-duty forged steel brackets – they're quite reliable. I always do a couple of rounds around the bloke to see how the carrier behaves on the road.
Weather Resistance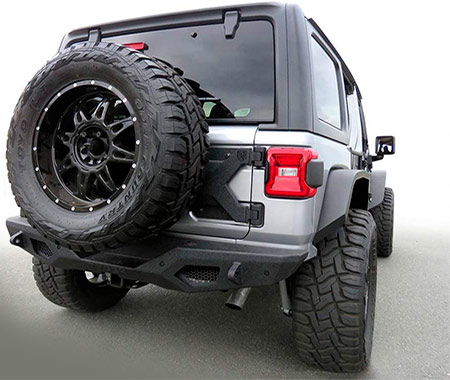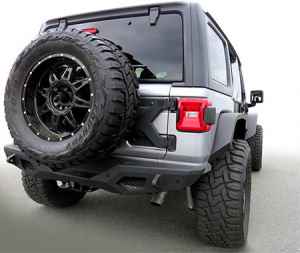 The tire carrier will be in the back of your Jeep 24/7, totally unprotected. That's why you need to make sure it has at least some sort of weather resistance. Look for powder coating in the specs. That means the carrier will be resistant to rust and corrosion. Protection against water and dust/pollen should also be a part of the deal. This way, you won't have to worry about natural hazards ruining your tire carrier over time.
Additional Considerations
Apart from fitment, capacity, build quality, and weather resistance, there are other factors worth considering when purchasing a tire carrier. These include ease of installation, warranty, and additional features. A straightforward installation process will save you time and energy, while a solid warranty is a testament to the manufacturer's confidence in their product. By taking all these factors into account, you can make an informed decision and find the perfect tire carrier for your Jeep.
Conclusion
No matter how good you are behind your Jeep's wheel, the off-road is always full of surprises. And if you don't wanna be stranded in the middle of a rocky, dusty, or muddy trail, it would be best to pack a spare tire with you. But how do you haul it around? With a tire carrier, of course! These are one of the most popular and important upgrades for the fans of off-roading.
And, while they're not particularly cheap, the carriers do offer excellent value. Ease installation, maintenance, a sturdy construction, and flexibility – that's what you should look for in an aftermarket tire carrier for your Jeep. Pick any of the six options from today's list, and you won't be disappointed! I spend a lot of time testing them in real-time situations and vouch for every single one.