Also known as a tow hitch, a tow bar only has one goal: to help with hauling. By attaching it to the chassis of your Jeep, you can tow trailers, boats, planes, RVs – you name it. There are numerous tow bars on the market, and most of them are made by world-known brands. So, how do you know which one will be good enough for your situation? Well, you can spend days or even weeks on research.
Or, you can check out my list, familiarize yourself with the pros, cons, and recommendations, and find the best towbar for Jeep Wrangler. This SUV is a hauling monster and can tow whatever you've got in the garage. A for the following three tow bars, they have proven their worth over time and will be money well spent. Let's see what Smittybilt, Blue Ox, and Roadmaster have in stores for us.
Best Towbar for Jeep Wrangler Review
1. Smittybilt 87450 2″ Ball Adjustable Tow Bar Kit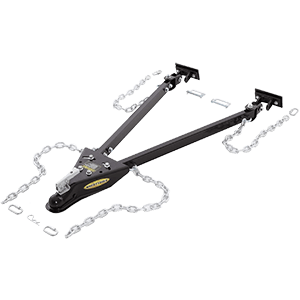 If you're just starting to get into towing and want a reliable, easy-to-use towbar, Smittybilt's kit might be a good investment. First of all, it comes with an impressive list of extras. You'll get two pairs of brackets and safety chains/cables, along with a 2-inch coupler. Secondly, the 87450 tow bar kit is an affordable purchase: the company did its best to make it a safe bet for most amateur haulers.
You won't need a degree to get things started: just attach Smittybilt to your trusted SUV/truck, hook it up to whatever you want to tow (up to 5K lbs.), and hit the gas. I have to, however, say, that the included spacer is somewhat unique, and if you lose it or it gets damaged, it will be pretty hard to find a replacement at the local store. Of course, you can ask a mechanic to make an exact copy for you, but that will cost a lot.
Pros & Cons
Lots of extras in the package
Very stable, thanks to the universal and lateral strut brackets
Highly affordable (given the generous packaging)
One-of-a-kind spacer – hard to purchase replacements
Recommendations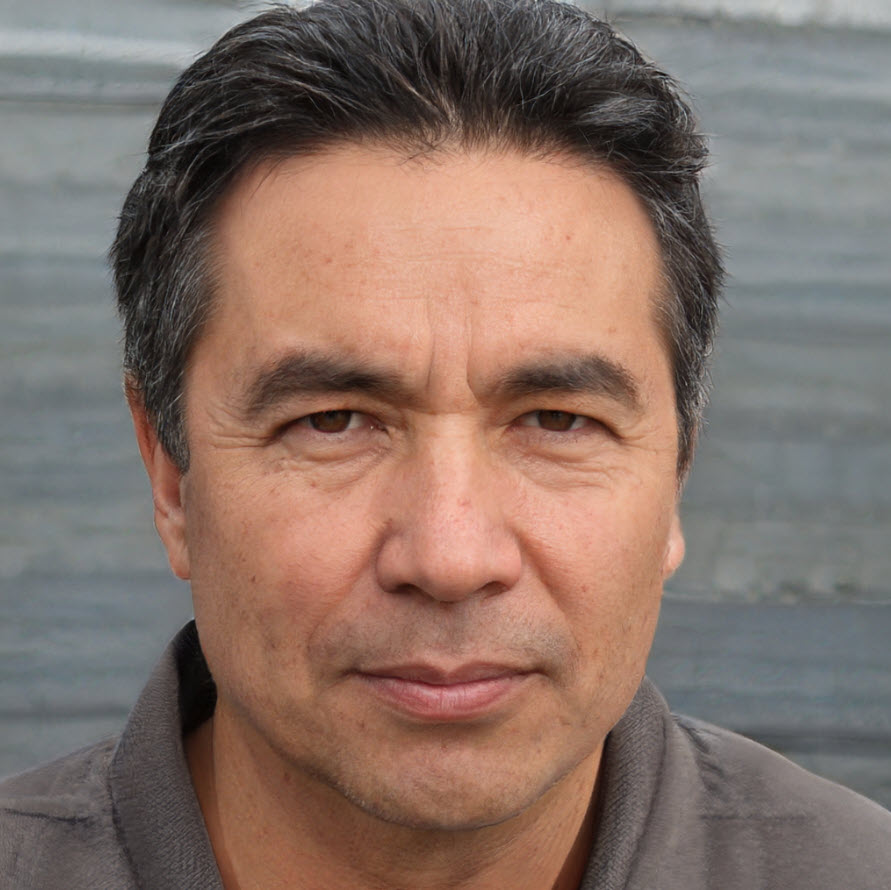 For towing a small RV, boat, or trailer, the Smittybilt tow bar might be a good pick. It can handle anything up to 5K pounds while weighing only 33 pounds. Feature-packed, reasonably-priced, and easy to use – that's what this kit is all about, and for a regular hauler, it will be a bargain. Too bad the spacer isn't universal, but that's well compensated by the 2-inch coupler that's compatible with multiple vehicles.

2. Blue Ox BX7365 Alpha Tow Bar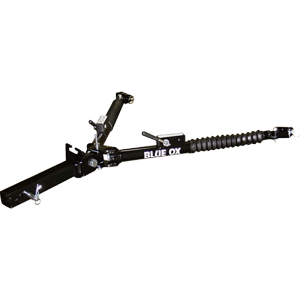 Next up, We've got the heavy artillery. The Blue Ox tow bar has a max capacity of 6K pounds and weighs 41 pounds. It can be folded and "hidden" in the trunk of your Jeep (because of the "A" shape). The best thing about this set: it's very easy to disconnect it – you won't have to tinker with the locking handles at all. The included safety cables, in turn, will serve as a backup system for the kit.
Made of high-quality (and sturdy) materials, the BX7365 tow bar can easily handle rain, snow, dirt, and everything in between. That's all thanks to the rubber boots that protect the bar from road grime. There's an issue with this tow bar, though (or, rather, the Blue Ox brand): it lacks quality control. It was reported by many buyers that the kit tends to miss zip ties and the workmanship leaves a lot to be desired.
Pros & Cons
High-quality safety cables included
Lightweight, but with high capacity
Very easy to attach/disconnect the towbar
Blue Ox lacks quality control
Recommendations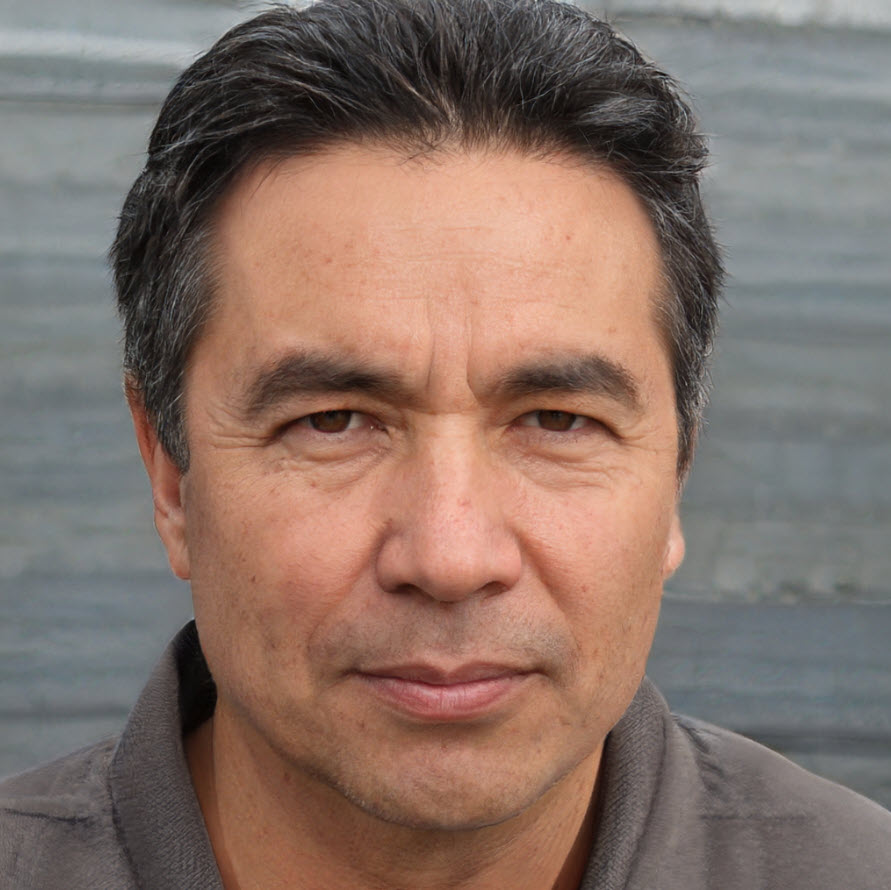 This tow bar's hookup picks and release handles are one of the best on the market. The Blue Ox bar is very easy to mount and disconnect. Plus, it comes with safety cables and protection against road grime. The bad news is – quality control can be an issue, and you may get a package that misses some details and/or has bad workmanship.
3. Roadmaster 520 Falcon 2 Mounted Tow Bar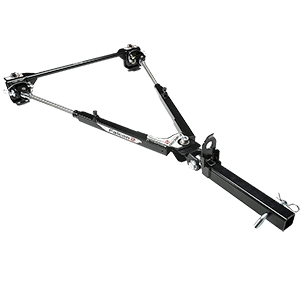 With 520 Falcon 2, Roadmaster managed to achieve the best balance of price and quality. First of all, it has one of the largest hookup radiuses among tow bars – you won't have to perfectly line everything up. Secondly, the bushings are self-lubricating and will always stay in shape. That also means there will be no friction between the arms.
The bar is made of high-quality materials and comes with powder coating; it easily withstands harsh weather and impact. The only downside – on uneven terrain, it can be quite difficult to dismount this tow bar. You might have to drive around looking for a relatively new road that's nice and flat.
You can also look at the analogue of BX7365 Alpha 6,500lb Tow Bar from Blue Ox:
View on Walmart
Pros & Cons
Powder-coated finish; durable construction
Self-lubricating bushings – no friction between the arms
Impressively large hookup radius
Challenging to release on uneven terrain
Recommendations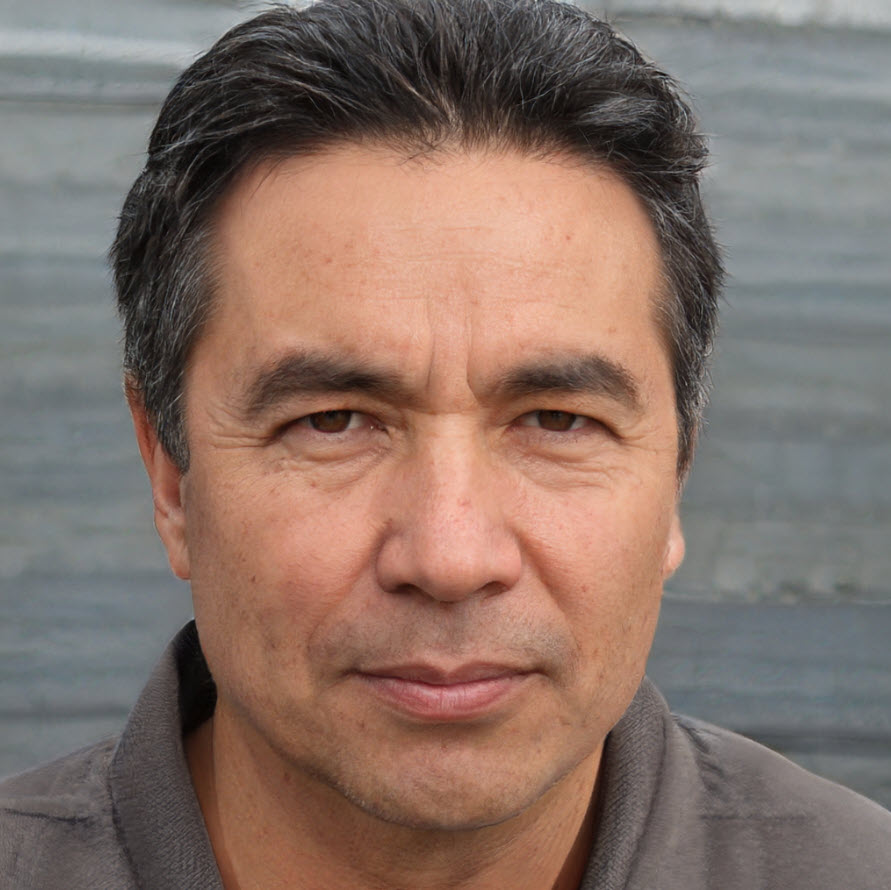 Powder coating, high-quality steel, self-lubricating bushings, and a generous hookup radius – that's what the 520 Falcon 2 tow bar is all about. It's sturdy, easily handles even the toughest situations, and won't cost you a pretty penny. It can be challenging to dismount the tow bar on a non-flat surface, though.
Best Towbar for Jeep Wrangler (Updated May, 2023)
Product
Product Information
View on Amazon

Editor's Choice

1) Smittybilt 87450 2″ Ball Adjustable Tow Bar Kit

Best Features:
– Generous packaging
– Very stable, thanks to the brackets
– A bang for the buck
Safety Chains: Included
Load Capacity:5000 lbs.
Weight:33 pounds

2) Blue Ox BX7365 Alpha Tow Bar

Best Features:
– Comes packed with safety cables
– Lightweight, yet with high capacity
– Very easy to attach and to disconnect
Safety Cables: Included
Load Capacity:6000 lbs.
Weight:41 pounds

3) Roadmaster 520 Falcon 2 Mounted Tow Bar

Best Features:
– Powder-coated finish, durable construction
– Self-lubricating bushings
– Generous hookup radius
Safety Cables: Not Included
Load Capacity:6000 lbs.
Weight:50 pounds
Conclusion
A tow bar can make it or break it for you, especially if you're planning a family weekend with the RV or the boat. All the brands that we reviewed today – Smittybilt, Blue Ox, and Roadmaster – are known for their high-quality gear. So, you can't go wrong with any of them. Hopefully, my recommendations, along with the pros and cons will help you make a more educated pick and purchase just the right tow bar.
Smittybilt attracts potential clients with an abundance of extras and an affordable price-tag. Blue Ox is all about usability and versatility. Finally, Roadmaster is very easy to use and doesn't require any "precision towing". Go over the list once again so that you know for sure that you've made the right choice. Once you're done with that, don't forget to share your thoughts in the comments!