Got a baby on the way, but not really sure that your rough-tough Patriot will keep him/her safe? If you are an owner of a Wrangler, you might also be wondering about the best car seat for Jeep Wrangler. Or maybe you're already running around with a toddler on your hands and need a solution ASAP? Don't worry, I have got your back.
In this post, I'll help you find the best baby seat for Jeep that is capable of protecting your kid on the road. If you happen to be driving a Grand Cherokee, then the selection of the best car seat for Jeep Grand Cherokee would be your priority. After testing all the best-selling and most-popular seats on the market, I picked only three.
These all come from Graco, one of the obvious leaders in this field. Still, I recommend checking out the best features, pros, cons, and recommendations to learn more about each offer. The Buyer's Guide, in turn, will tell you everything there is to know about infant-toddler seats and what you should pay attention to when out shopping. Including considerations for the best infant car seat for Jeep Grand Cherokee if you have a newborn. Alright, let's get right to it!
Buyer's Guide
Do you know what to look for in an infant's-toddler's seat? Does the size matter, or should it be the least of your concerns? And what about compatibility and ease of use – are they important? In this short, yet useful Buyer's Guide, I'll teach you everything there is to know about picking the right seat for your kiddo. A quick note: every single seat sold in the States must meet safety standards; so, you won't have to worry about that.
Ease of Use and Flexibility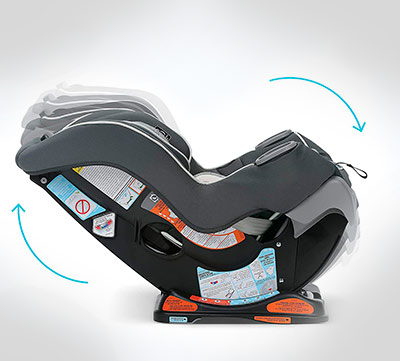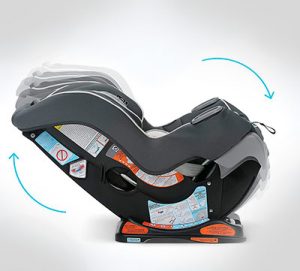 Seat adjustment should be easy and straightforward. Most modern-day seats include a user-friendly latch system that only takes a second to attach. It would be even better if your seat has an audio click that lets you know everything is nice and secure. Sometimes, there's a dial or a bubble. The Graco seats have up to six recline positions and ten positions for the headrest. That ensures comfort and coziness for the child, no matter how long and bumpy the road is.
Also, look for a seat that provides enough legroom. As a general rule, 4-5 inches of extra legroom should be more than enough to accommodate the needs of the little passengers. Speaking of ease of use, the seat pads should be removable and machine-washable. Because if they're not, you'll have a hard time cleaning them. Cup holders for drinks and snacks are a useful bonus.
The Weight Limits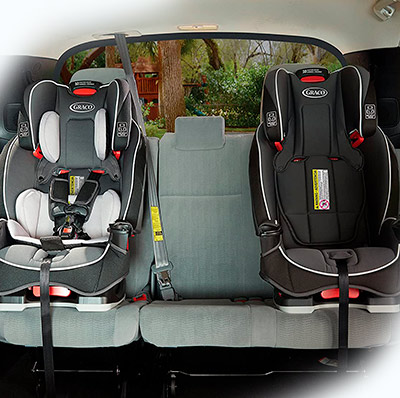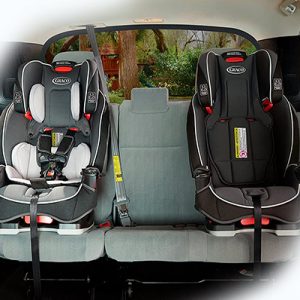 The best options on the market are the convertible seats. They can adapt to your kids as they grow, meaning you won't have to cash in for a brand-new seat. Newborns will be happy in the rear-facing seats. And once they're old enough, you can turn them around, and they'll be facing forward. Look for a seat with a weight capacity of 4-120 pounds. That way, you'll be able to use the same seat for up to ten years and always keep your boy/girl safe.
Again, I'm talking about convertible seats, not an infant's seat. Convertibles are universal and can serve for a very long time. On the downside, they are quite heavy, and it will be much harder to put them away. I'm talking about situations when your baby stays at home, and you need more space in the back of the Jeep. So, ultimately, it's up to you to decide which seat will be a better pick for you and the baby.
What About the Size?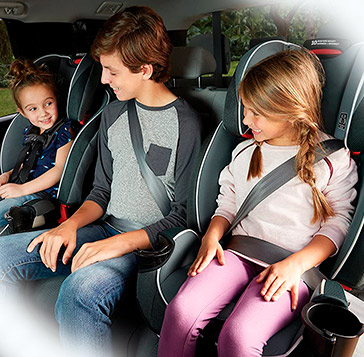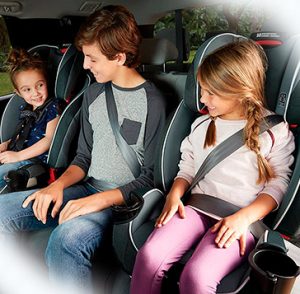 True, the bigger the seat, the better it will be for your toddler, but thanks to a clever design, even a narrow seat can be comfortable. Owners of smaller vehicles know very well that a gigantic seat can be a problem. And what about larger families that need to have up to three little boys and girls in the backseat?
Best Baby Seat for Jeep (Updated September, 2023)
Product
Product Information
View on Amazon

Editor's Choice

1) Graco Extend2Fit Convertible Car Seat

Best Features:
– Easy to install and to use; six-position recline
– Passed all US tests with flying colors
– Available in ten different colors
Age Range: 0 to 9 Years
Minimum Weight: 4 pounds
Maximum Weight: 65 lbs
Gender: Unisex
Color: Gotham
Other purchase options: View on Graco

2) Graco SlimFit 3 In 1 Convertible Child Car Seat for Jeep

Best Features:
– Clever design: doesn't take much space
– Keeps your kids comfortable during a long-hour drive
– An affordable purchase
Age Range: 0 to 12 Years
Minimum Weight: 5 pounds
Maximum Weight: 100 lbs
Gender: Unisex
Color: Gotham
Other purchase options: View on Graco

3) Graco 4Ever 4 In 1 Convertible Baby Car Seat for Jeep

Best Features:
– Universal seat: can be used to protect an infant and a ten-year-old kid
– Washable (and easy-to-remove) seat cover
– Ten-position headrest for optimal comfort
Age Range: 0 to 12 Years
Minimum Weight: 4 pounds
Maximum Weight: 120 lbs
Gender: Unisex
Color: Multicolor
Other purchase options: View on Walmart
Conclusion
That's it for my list of the best kids' seats for your Jeep. Whenever you're on the road, the child's safety should be the #1 priority. With the seats that I reviewed today, you can rest assured that no harm will come to the little one(s). If you're looking for an affordable purchase, the SlimFit will be a good choice. It's incredibly comfortable and doesn't take much storage space.
The 4Ever seat is the most expensive option on the table, but it also comes with several "perks" that are worth the price. Extend2Fit is like the golden middle and may be a reasonable pick for most parents. No matter which seat you end up choosing, durability, safety, comfort, and ease of use will always be a part of the deal. Still not sure which one to go with? Refer to the Buyer's Guide – it will make a choice easier for you.