Today I'm going to explain to you how to bring the inside of your Jeep Wrangler TJ from a messy mess back to factory-fresh condition. I'm going to show you a great way to breathe some new life into your older Wrangler by getting the old carpet out of there and placing a new replacement in your Jeep.
Of course, you could probably spend this with a vacuum cleaner, some carpet shampoo and a day, if not good, several days of cleaning up the interior to get it looking like new, but there is a much easier way and there are several options in the world for you. Let's jump in!
Is It Worth It?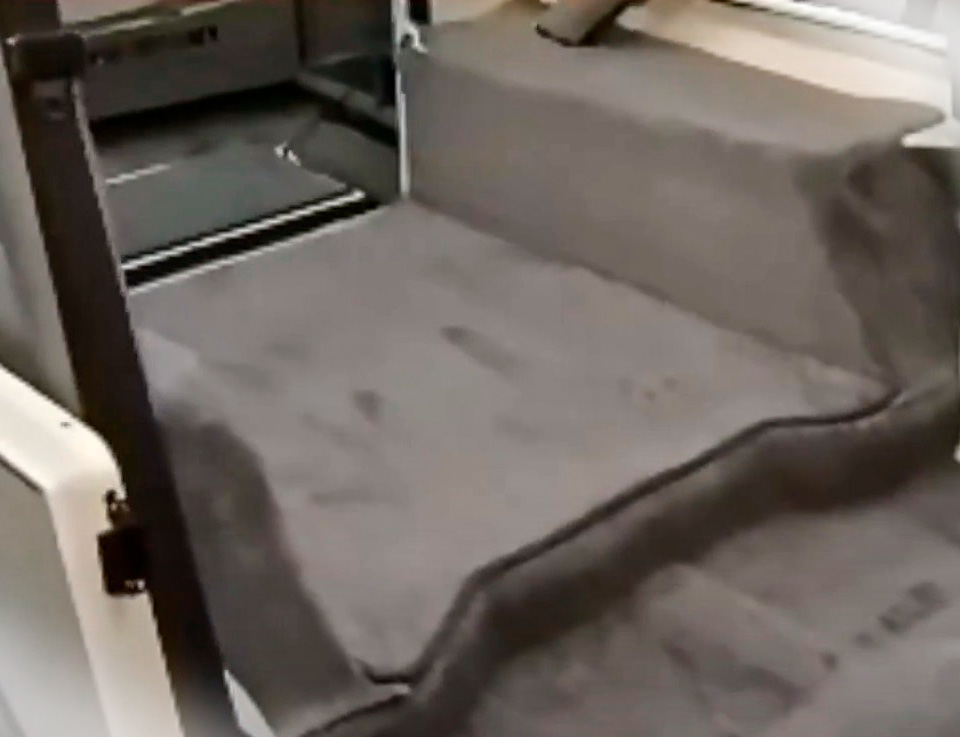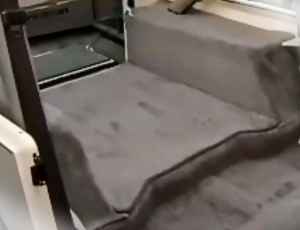 Now there are some options that will give you a vinyl replacement interior for the floor of your Wrangler that is very easy to wipe clean. There are also some options on the market that have the look of an injected bed canopy for a really rugged off-road mimic look. It's for you, if you're going to install a replacement carpet set from ACC Auto Custom Carpets that mimics the look of the factory carpets.
It comes with all the parts you need to completely replace the entire carpet inside your Jeep and when you are done, it will look like this as if he had just come out of the factory. You'll even take the opportunity to install the optional sub-floor carpet insulation, which will help reduce street noise, it will also reduce some of the heat carried through the floor from things like your engine and gearbox.
Preparation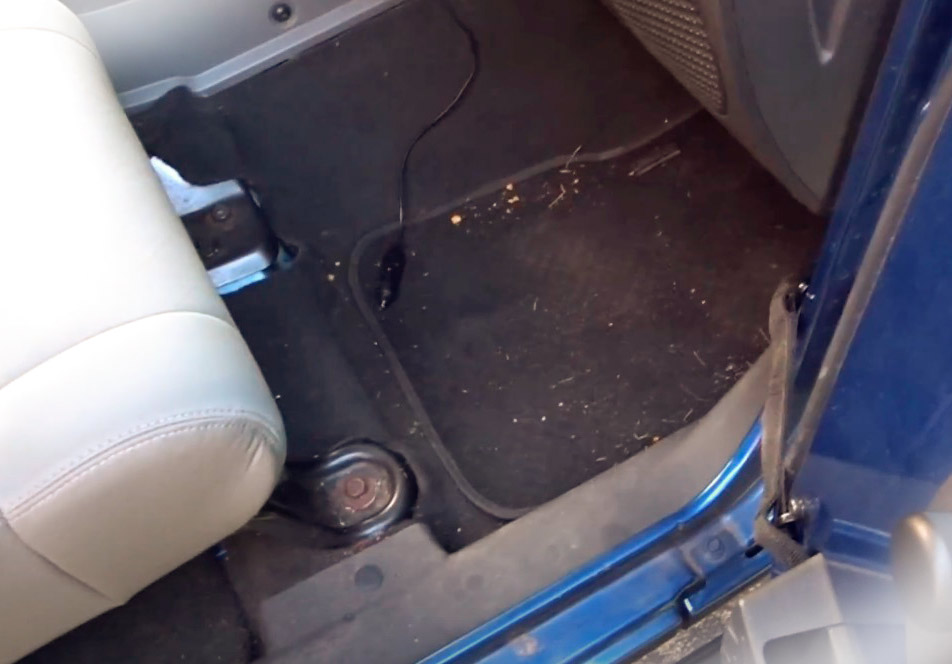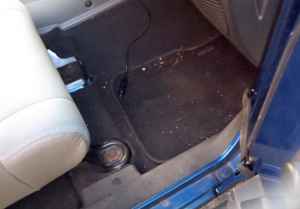 1. Now before you start removing all of your interior seats from your Wrangler, now there's no need to change the carpet in your jeep. Before you start laying your new flooring, you're even going to hit some of that surface rust developed with a spoked wheel and touched up with a little bit of spray paint just to keep the rust from spreading. Then you need to get your center console out of the way and then you can remove your carpet. Going forward in four low unscrew your gear shift knob for the manual transmission, if you have an automatic transmission, pull up the T-handle while pressing the lock button, next you can remove the first 10 mm screw that is hidden by the gearshift sleeve, followed by two 10 mm fasteners in the bottom of your center console shelf. You have two more 10 mm fasteners on the passenger side of the console and you should finally have another lock in your cup holder.
2. You can have a few different fasteners on your center console depending on whether you have a manual or automatic transmission and if you have the factory center console, the Wolfer in a few years of the TJ with this you can find the Mittelkon get sole out of the way, so you can get your console out of the way of the carpet. There's really no particular order you have to follow in removing the carpet, just work your way around the Jeep, pop those snaps off them will also have a couple of these plastic clips under the dash and you can start taking out bit by bit until you have now removed all of the companies from your Wrangler with that Carpet off the front of your Wrangler.
3. It's time to get the three pieces out there in the back. Just open the tailgate. You've removed everything from inside your corner, this is a great time to assess the condition of your Jeep's floor pan. Now everything looks really solid there. You have a little more rust, which I worry about on this driver's side floor pan, so you'll probably come back and deal with it in the future with some Por-15s, but as I mentioned, you're going to be hitting some of those light surface rust spots with a wire. You will definitely give the interior a really good vacuum to clean it up. Wipe it off. This is a great opportunity to also replace any torn boots on your gear stick.
Final Steps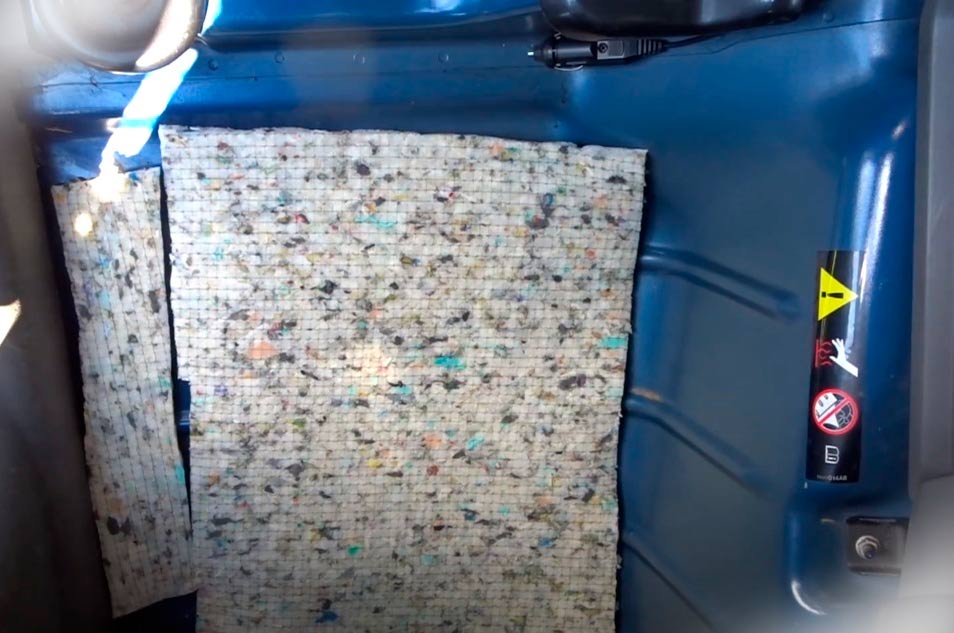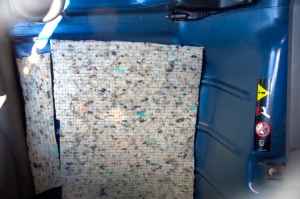 1. Well, you installed your new carpet in your jeep so now we've got your floor cleaned up nicely and mended up some of those surface rust stains. You can go ahead and put in this insulation mat that just goes under your carpet to provide extra insulation for street noise and heat transfer through your floor pans, you can start laying the carpet right away, starting laying each section of the carpet. You may have a couple of spots where you need to cut things, and you can use your factory carpet pieces that you remove earlier as a template and as a guide on where to make some of those cuts, so you can now good way to go to the driver's side and just make sure you to Take Care of Your Jeep and of all of your wiring harnesses.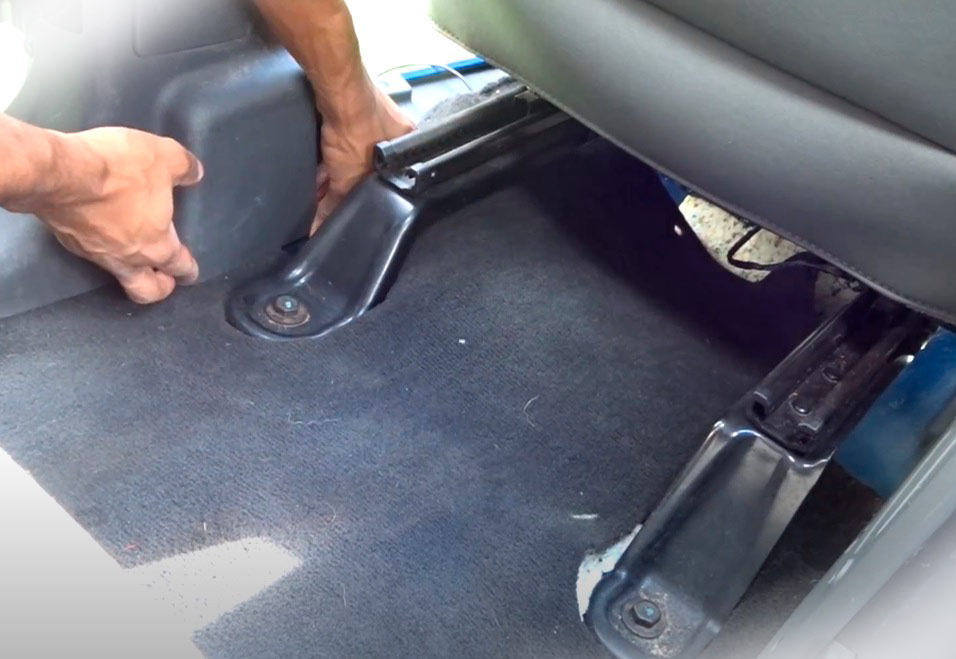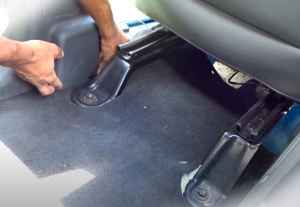 2. Move carpet for the back seat, you can move to the back area and driver's seat and you want to make sure you don't forget to slide the carpet over the cleats behind the pedals and reattach the two clips to hold the carpet in place. You may need to cut some slits in the carpet to slide it over the cleats, if it isn't already in place. Now you can see what a difference it makes just a little bit of time replacing the interior carpet there in your TJ Wrangler. Of course, you still have to assemble a few more pieces.
Stay tuned to Jeep and if you have any comments or questions about installing a new carpet or new paneling in your Jeep, you can do so anytime in the comments section below! Drive safely!