So, it is summertime, and you're finally ready for the hardtops to come off. The wind in your face, the fresh air while you're off-roading – nothing quite compares to that, does it? But how do you keep it nice and tidy while you're driving around with the top down? What's the best way to store Jeep hardtop for a regular driver? There are several options to consider, and they all have their pros and cons.
For example, you can use a hoist to literally hang the top in your garage. Then there are the so-called carriers that are quite compact and make it easier to carry the hardtop around. Last, but not least, we've got carts that are similar to carriers but are still a little bit different. I sorted through dozens of offers and picked one product in each category so that you can familiarize yourself with each. Here goes!
Best Ways to Store Jeep Hardtop Review
1. HARKEN – Best Jeep Hardtop Hoist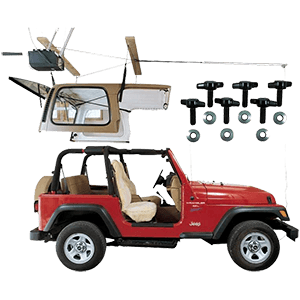 If you've got a tall enough garage and are looking for a proper way to store your hardtop, HARKEN has something that might interest you. This storage hoist is available in four different configurations and comes with several standout features. First of all, the anti-drop system prevents any chances of the hoist plummeting even when the rope is dropped. This is achieved thanks to the self-locking ball bearings.
Secondly, the package includes detailed instructions and all the necessary hardware. We're talking about extra thumb screws that make it easier to remove the hardtop – you won't need any tools for that. However, unless you're a seasoned pro, it will be pretty hard to install the hoist, especially if you're on your own. On the bright side, HARKEN can be used to store kayaks and canoes, not only Jeep tops. Plus, it comes with a five-year warranty.
Pros & Cons
Includes instructions and hardware
Anti-drop system prevents accidental releases
Comes with a five-year warranty
Recommendations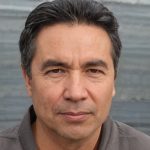 Safe, reliable, generously packed, and with a five-year warranty – that's what HARKEN's storage hoist is all about. The anti-drop system, thumb screws, and impressive max load (145 pounds) are even more reasons to put it on your list of must-haves. The bad news is – installation takes a while (up to 4-5 hours) and it's very hard for one person to handle it. You might want to get a friend to lend a helping hand.
2. Surco HT200 – Best Hardtop Carrier for Jeep Wrangler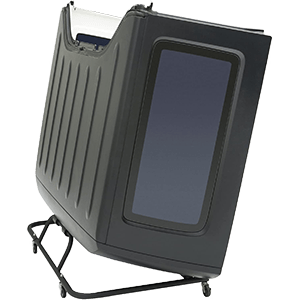 People that prefer to roll their hardtops around might want to check out what Surco has to offer. This carrier is 100% US-made – designed and manufactured. The company's engineers used lightweight, yet sturdy materials. The carrier fits absolutely all Wrangler tops and includes soft, protective contact points for added safety. Compared to the HARKEN storage hoist, this product is very easy to assemble and to start using.
First of all, it's a pretty simple design and construction. Secondly, installation is straightforward and you'll be able to install the hardtop without any help. A quick note: the predrilled holes can be a bit of a disappointment. In some cases, they aren't lined up properly; other times, you'll have to do some extra drilling. It's nothing too dramatic, but still, keep in mind that you'll probably need a drill.
Pros & Cons
Made of lightweight materials; easy to carry around
Soft contact points (for more protection)
Designed and manufactured in the States
Predrilled holes may not be lined up or machined properly
Recommendations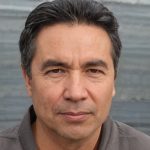 This hard top carrier is lightweight, reliable, easy to use, and protective. It's made in the United States and has passed the toughest tests. Installation won't take a lot of time or effort, and the carrier doesn't take up much space. The only downside is the lack of quality control. The predrilled holes tend to be too small or not lined up properly. Despite this tiny con, Surco did a good job with this carrier.
3. Bestop 4280401 HOSS – Best Hardtop Cart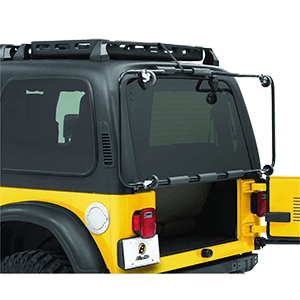 Last, but not least, we have a highly mobile and user-friendly cart by Bestop. The best thing about it – you can attach it to the hardtop while it's still on the Jeep and remove it in a couple of minutes. It comes with a support bar (keeps the rear window from opening) and anti-scratch protection. Add heavy-duty casters, and you'll get a decent offer.
The price-tag is a bit too high, however, especially considering it's just a couple of metallic pieces attached with a few bolts. But if you're ready to pay a top dollar for durability and safety, this HOSS hardtop cart will serve you for many years. For a single Jeep driver that prefers to take care of everything on his/her own, this could be money well spent. That's right: like the Surco carrier, the Bestop cart can be easily put together by one person.
Pros & Cons
Easy hardtop removal – even an amateur can handle it
Heavy-duty casters and anti-scratch foam padding included
Support bar protects the rear window
More expensive than the rivals on the list
Recommendations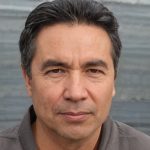 Looking for mobility in a cart? Bestop may have exactly what you need. It's highly secure and will make sure your hardtop is safe and sound. The foam padding, in turn, keeps the surface nice and smooth (no scratches). On top of that, the cart can be attached to the top, which makes removal effortless. The one-year (limited) warranty is even more reason to consider what Bestop has in stores for you.
Buyer's Guide
What is the Best Jeep Hardtop Storage? If you are still wondering how to store jeep wrangler hard top – you have come to the right place. Today we are going to discuss a few jeep hardtop storage ideas so that you can come up with the best fitting storage type for yourself.
Jeep Hardtop Storage Types
Hoist Cart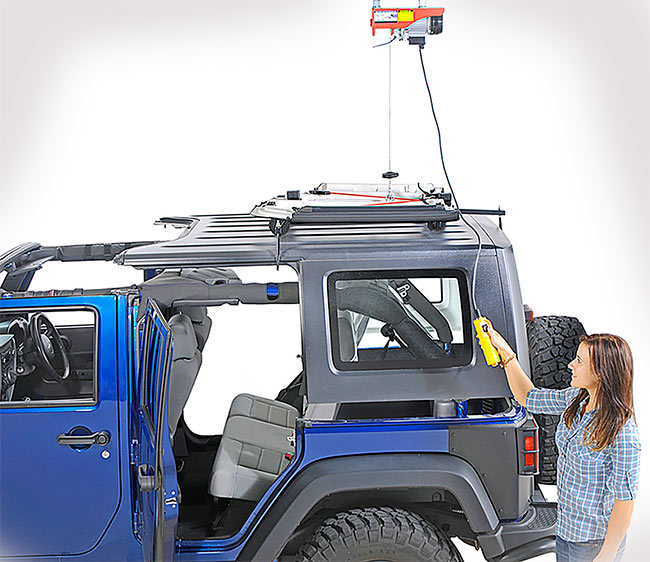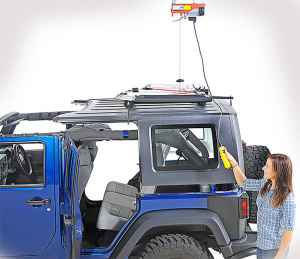 There is a list of factors that many Jeep owners consider when it comes to the question as to where to store jeep hardtop. The main ones are the garage size and the budget. If you do not wish to overstuff the garage, a hoist is one of the suitable options to consider. The thing is that a hoist cart is a construction of ropes or chains that are used to lift the top up and keep it there as long as needed.
A hoist cart is relatively inexpensive. Besides you can upgrade it with all sorts of add-ons that will introduce additional storage into the garage.
Hoist-A-Top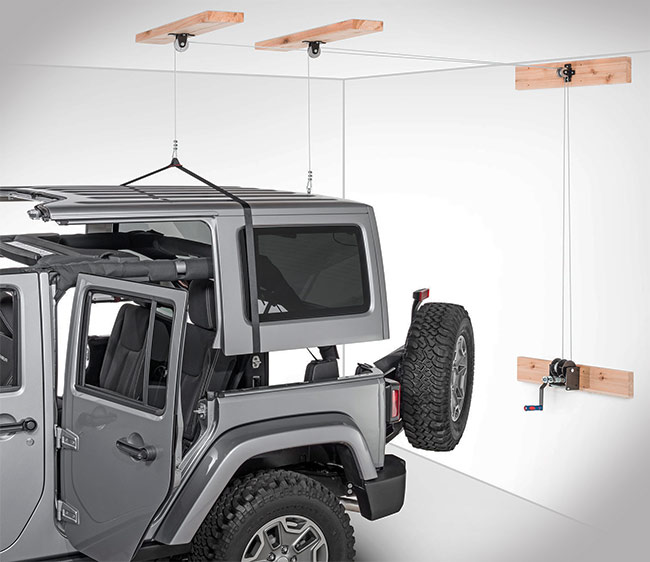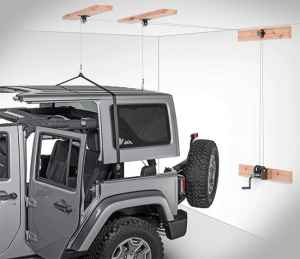 The best jeep top hoist is the one that you can easily exploit on your own, and that is when hoist-a-top comes in handy. The construction is slightly different from the one mentioned above, but the operation principle is pretty much the same. A steel frame is attached to the hardtop so that you can take it up and put it down when required. If you have a high ceiling, you can take the top up so that it does not interfere with the rest of the storage space. There are a few different types of hoist-a-top. The main ones are the hoist-a-top with a winch and the one with a crank handle.
Storage cart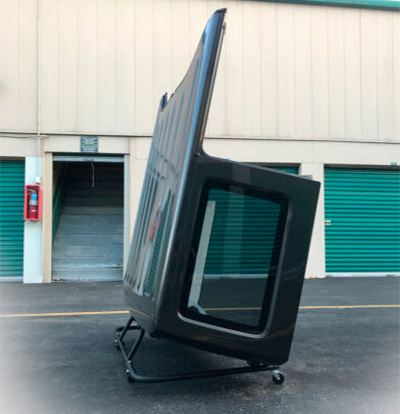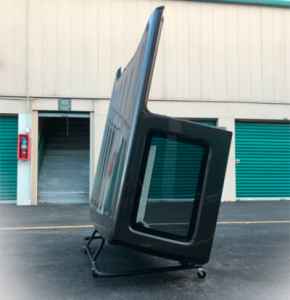 This particular type of hardtop storage will come particularly handy when the ceiling in the garage does not allow it to attach a hoist. The crat is used to store the top in a vertical position. Usually, the carts come with wheels so that you can easily transport the top anywhere you need without additional assistance. The carts are quite affordable and popular storage types for Jeep hardtops.
Best Jeep Hardtop Storage Hoist and Carriers (Updated October, 2023)
Product
Product Information
View on Amazon

Editor's Choice

1) HARKEN Jeep Hardtop Garage Storage Hoist

Best Features:
– Instructions and necessary hardware included
– Anti-drop system – no accidental releases
– Generous five-year warranty
Fits Models:
1987-1996 Jeep Wrangler YJ
1997-2006 Jeep Wrangler TJ
2007-2020 Jeep Wrangler JK, JL
2020 Jeep Gladiator JT
Max. Load. Capacity: 145 Lbs

2) Surco HT200 Hard Top Carrier for Jeep Wrangler

Best Features:
– Lightweight, easy to carry
– Soft contact points for protection
– Designed and made in the USA
Fits Models:
1987-1996 Jeep Wrangler YJ
1997-2006 Jeep Wrangler TJ
2007-2020 Jeep Wrangler JK, JL

3) Bestop 4280401 HOSS Hardtop Cart

Best Features:
– Makes it very easy to remove the hardtop
– Includes heavy-duty casters and anti-scratch foam padding
– Rear window protection
Fits Models:
1987-1996 Jeep Wrangler YJ
1997-2006 Jeep Wrangler TJ
Conclusion
So, what's the best way to store Jeep's hardtop? Should you go with the hoist system and keep the top hanging in the garage/shed/whatever spare room you've got? Or maybe the carriers and carts will be a better choice? Ultimately, it all depends on your current needs. Take another look at the options from today's list and pick the one that fits your situation. As I said in the beginning, they all have their strong sides and weak sides.
HARKEN offers one of the best storage hoists: it's reliable and won't cost you a pretty penny. Plus, it's available in four different configurations. Surco's carrier deserves your attention as a flexible, durable, easy-to-use product. Bestop's HOSS will be money well-spent as well. This is a highly affordable, simple, yet effective way to store your hardtop. If you require some guidance, don't hesitate to ask any questions you've got in the comments!