A decent-quality jack is a must-have on every off-roading trip. You never know when you might have to lift the Jeep to, say, change a tire or inspect the suspension system. The average jack can easily hold up to 5K pounds, which is more than enough for most SUVs and trucks. The Best Jack for Jeep should also be lightweight (easy to carry around), have an above-average lift height, and be easily adjustable.
Choose Your Option!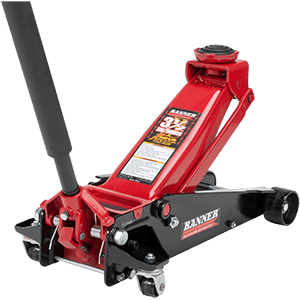 Best Floor Jacks for Lifted Vehicles
If you don't want to spend time and energy on finding a jack that has all those qualities, check out my comparison table! It took me a lot of time to scroll through all the available options and test them in my own garage, but now I've got just the perfect list. Check it out, and let me know which one fits you best!
Best High Lift Jack for Jeep Review
1. Hi-Lift Jack HL484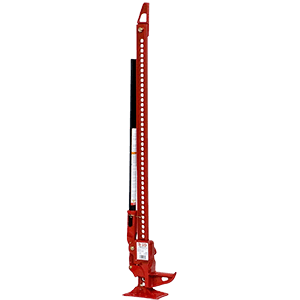 Exploring a fresh off-roading trail is all sorts of exciting, and there is rarely any other feeling that can relate to that. However, just as thrilling the experience is, so prepared for the unexpected you should be. I know that overloading your vehicle with multiple tools is not the best approach, especially if you are traveling a long distance and with a company. That is what such multi-tasking tools as lift jacks come in irreplaceable.
Unlike the variety of aftermarket jacks, the one manufactured by the Hi-Lift is the only cast-iron jack. The material makes the jack super durable and lasting, which is one of the main advantages to consider. Apart from that, the item is designed to multifunction, whether it is clamping, pulling, pushing, winching, or mere lifting – the accessory will deal with either situation flawlessly.
Pros & Cons
Sole cast-iron jack on the market
Durable and reliable build
7K of tested load capacity
Requires a fair share of maintenance
Recommendations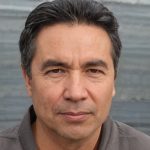 Surely, you can expect such a quality item come at a high cost, but the fact is that the Hi-Lift jack is super easy to afford, and the investment will be worth it.
2. Smittybilt 2722 Universal Trail Jack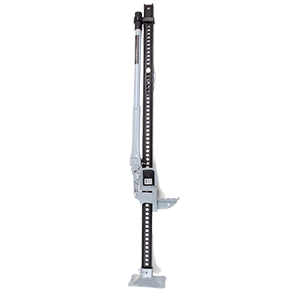 To start with, it needs to be mentioned that Smittybilt is one of the most known and trusted brands on the Jeep aftermarket. That means if you are interested in a brand, you can rely on – this would be the one. Aside from that, the trail jack on offer has gone through serious testing before it was allowed into the world. It is relatively heavy compared to others, but the cast steel design makes it sturdy and reliable. Apart from that, the item is finished with extremely withstanding powder coat. As to the other components – they are zinc plated.
The jack is equipped with a larger base than most and has an adjustable clam so that you can expect it to help you get out of any unpredictable situation. The handle comes in the package so that you do not need to buy one separately. The rubber handle makes the working experience twice as comfortable.
Pros & Cons
Quality cast steel jack
Durable and sturdy base
Rubber handle comes with the item
Fairly simple to install and operate
Recommendations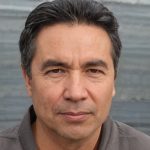 If you are interested in a quality jack from a reliable brand, Smittybilt has your back. Besides, the fact that you do not need to spend a fortune on the purchase makes it even more pleasant.
3. ARB 1060001 Hydraulic Lift Recovery Jack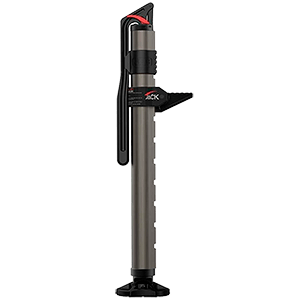 Often it seems that there is nothing special about handling a jack. I will agree with if I haven't come across lots of unfortunate injuries due to the jack's instability and general unsafety. The thing is that ARB is one of the brands that have taken the dangers in mind when working on their product. What makes this jack different from the rest is not the price, which is, I must admit, a little too high. The jack is a lot lighter than the rest available, but at the same time, it is a lot more stable and thus – safer.
Also, the hydraulic technology implemented is an additional feature that makes the item stand out. The accessory is equipped with a particular lowering lever that ensures swift and what is more important – secure- vehicle lowering. The handle is designed in such a way that it does everything it is supposed to without the need to stand in uncomfortable positions when working with it.
Lastly, what makes the item so safe is the blow-off valve. Its primary purpose is to secure both the jack and the user even when the load limit is exceeded. When other lifts simply drop – the ARB jack does not.
Pros & Cons
Supreme item quality
Safe operation ensured
Useful lowering lever
Comfortable and simple to work with operation handle
The cost is a lot higher than average
Recommendations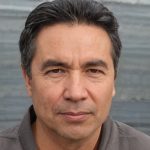 To ensure your ultimate safety, you may need to spend a few extra dollars in the process. If that is fine with you – then an ARB lift jack is the best one to consider.
Buyer's Guide
That's it for my list of the best jacks for a Jeep vehicle. If you're one of those people that don't like to do any research on their own, just pick a jack from out table that you like and put it in the trunk. But if you prefer to know in advance all the "ins and outs", this Buyer's Guide will help you to better understand what you're dealing with. What should you pay attention to first when considering a new jack? Which aspects are the most important ones? Read on to find out!
Material Quality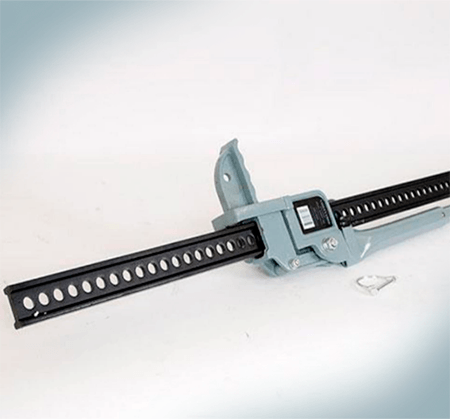 Jacks are specifically made to withstand extreme pressure, and the material quality plays a key role here. Solid cast steel is what you should look for. As a general rule, cast parts are stronger and more durable than welded parts. Powder-coated finish, along with zinc-plated hardware will make the jack even more reliable and long-lasting.
Plus, I recommend going for the two-piece handle-socket design, as it's proven to be effective in real-world situations. Steel is an affordable material and it allows the manufacturers to drop the price. In comparison, aluminum is more expensive, but it's also lightweight. Hi-lift jacks are mostly made of steel, while floor jacks are made of aluminum.
Min and Max Lift Height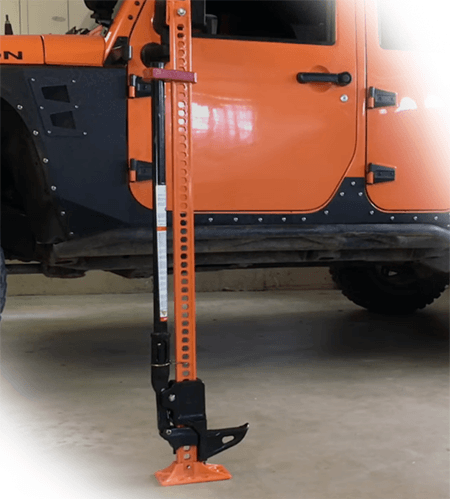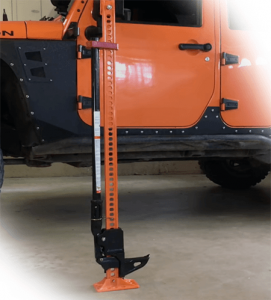 The average lift height range is 6-48 inches. Some jacks go as low as 4.5″ and as high as 60″. If you're driving an extremely big vehicle, you'll need the jack to go as high as possible. However, keep in mind that as rigid and sturdy the jack could be, the higher you go, the less stable it will become.
Capacity and Weight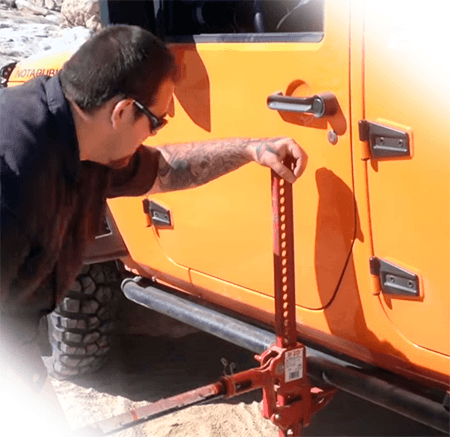 This is usually rated in tons: 2 tons is 4.6K pounds, while 3 tons is 7K pounds. So, always consider the weight of your Jeep. Is it a heavy full-size SUV, or a smaller, more compact crossover? For example, Jeep Wrangler's curb weight never goes above 2 tons, meaning you'll be fine even if you pick a less capable jack.
As for the weight of the jack, it needs to be perfectly balanced. To hold something as heavy as an off-road monster, it has to be quite heavy. On the other hand, a lightweight device is much easier to carry around. A quick note: none of the three jacks from my comparison table go above the 30 pounds weight limit, which is the golden middle.
Extras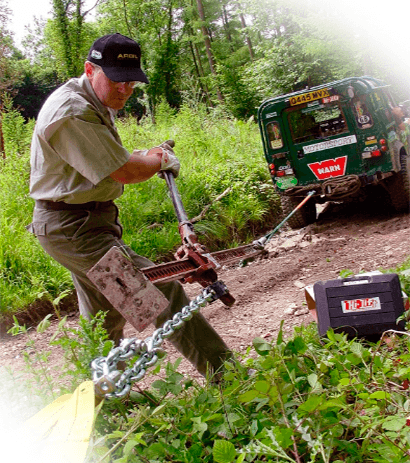 To use a winch with the jack, you'll need a connector clamp. It will be even better if the clamp is adjustable, allowing you to "fine-tune" it to your winch. When dealing with a jack, safety should always come first. Some manufacturers like Hi-Lift include a shear bolt that doesn't allow you to use it on loads that exceed its capacity.
FAQ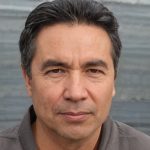 Do I get a Storage Case with My Jack?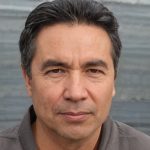 It depends on the manufacturer. Some brands attract potential customers with storage bags slash cases, but these jacks usually cost more than the market average. Besides, you don't really need a case, as long as you've got enough space in your SUV's trunk or truck's bed. This is true for all types of jacks, by the way, not only the floor jacks that are generally easier to carry around and to store.
How many Types of Jacks are there?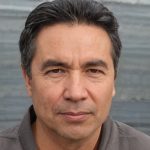 Quite a lot, actually: you've got the floor, bottle, farm, and scissor jacks. Right now, floor jacks are the most popular ones, simply because they're easy to use, dependable, durable, and look cool. If you own a lower-weight car a scissor jack will be right up your alley. Plus, it's incredibly safe. Farm (AKA high-lift) jacks take little space in the back of the car and can also be used as a winch.
Bottle jacks, in turn, hold more weight than all the other types and lift the Jeep higher. Also, bottle jacks are more affordable than, say, floor jacks. However, they're not at all suited for lower vehicles.
What's the best Combination of Lift Height and Capacity?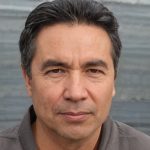 It depends on what kind of a Jeep you're driving. As I mentioned in the Buyer's Guide, a jack that can lift the vehicle by 5-6 inches and has a 2-3 tons capacity deserves your attention. It will easily handle Jeeps of all shapes and sizes. However, if you're driving a full-size SUV, this kind of jack might not be the best choice.
Best High Lift Jack for Jeep (Updated September, 2023)
Product
Product Information
View on Amazon

Editor's Choice

1) Hi-Lift Jack HL484

Best Features:
– High-quality, durable finish
– Includes safe use info (load details) stickers
– An affordable purchase
Fits Models: Jeep YJ /TJ / JK / JL (1986-2020)
Rated Capacity: 2 ton/4,660 lbs.
Tested Capacity: 3 ton/7,000lbs
Size: 48"
Lift Height Range: 4.5″ – 48″
Weight: 28 lbs.
Available Options:
– 60″ Hi-Lift Jack HL484
– 48″ Hi-Lift Jack X-TREME

2) Smittybilt 2722 Universal Trail Jack

Best Features:
– Comes with a synthetic (removable) rubber handle
– Extended durability thanks to extreme-condition tests
– Extra-carbon steel bar
Fits Models: Jeep TJ / JK / JL / WJ / XJ / CJ etc. (1976-2020)
Rated Capacity: 2 ton/4,660 lbs.
Tested Capacity: 3 ton/7,000lbs
Min. Lift Height Range: 4.5″ – 54″
Weight: 30 lbs.

3) ARB 1060001Hydraulic Lift Recovery Jack

Best Features:
– Very lightweight and easy to use
– Allows you to adjust the lower speed
– The foot can easily rotate 360 degrees
Fits Models: Jeep YJ /TJ / JK / JL (1986-2020)
Rated Capacity: 2 ton/4,660 lbs.
Min. Lift Height Range: 6″ – 48″
Weight: 23 lbs.
Conclusion
Fans of off-roading know very well that getting stuck in the middle of nowhere is often a big part of the journey. This is because we're constantly pushing forward trying to go through mud, rock, sand, snow, and everything else in between. Now, while sleeping in a bag under the stars can be fun, you'll still need something to, well, get the Jeep unstuck. That's where a jack comes in: it can get you out of even the direst situations.
Therefore, make sure to always carry one in your Jeep so that you'll be prepared to face the music. If you're not the wealthiest person on the planet, you might want to check out Hi-Lift's jack. It's quite affordable, user-friendly, and has a top-quality finish. With Smittybilt, you'll get extended durability and a rubber handle. ARB, in turn, is lightweight, easy to carry around, and low-budget. So, which one will you pick? Share in the comments!