If you're planning a trip into the wilderness, an extra can full of gas will always come in handy. There's nothing worse than hitting the road after camping out for a day or two only to find out that the engine's got nothing to run on. Well, that's where the can holders come in. They are specifically crafted to hold gas containers and take very little space in the back of your four-wheeled friend.
Choose Your Option!
In this post, I'll introduce you to the candidates for the title of the best Jeep gas can holder. The following list includes five standout offers from leading brands. They come in different shapes and sizes and have their both advantages and disadvantages. So, go ahead and take a good look at each holder, and don't forget to share your top pick in the comments!

Best Gas Can Mounts for Jeep Review
1. Smittybilt 2798 Jerry Gas Can Holder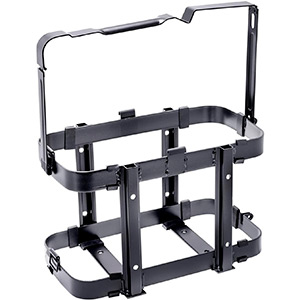 What do you expect to get from an aftermarket container holder? Is it protection against contamination/rust, or a lockable top strap to keep that can nice and secured? Or maybe you're on a somewhat tight budget and can only go for an affordable accessory? Well, with this offer from Smittybilt, you'll get that "royal treatment" – it's equally rust-free, secure, and will serve you for a very long time.
There's one downside, though, and it's the questionable build quality. Here are the facts: on highways, city streets, and "user-friendly" off-road trails, it will, indeed, be worth the money. However, on rough terrain, this holder has proven to be less than reliable. During my review, I lost the container in the middle of the road and couldn't even retrieve it. The same was reported by dozens of other Jeep owners.
Pros & Cons
Includes a reliable lockable top strap
Excellent anti-rust/corrosion protection
A decent purchase if you're on a tight budget
Not suited for rough trails
Recommendations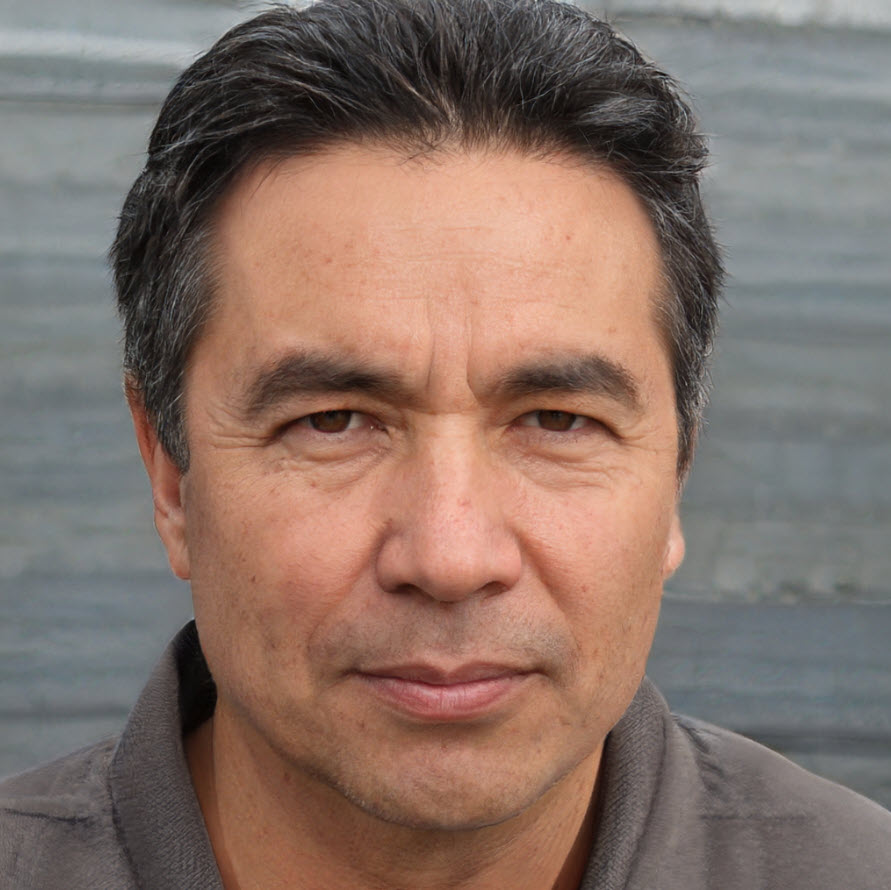 This is one of those "you get what you pay for" purchases. Smittybilt did an excellent job of protecting the holder against rust, making it secure against thieves, and affordable. Sadly, due to the bad construction quality, it isn't very sturdy and will turn your trip into a disaster if the road is challenging and full of bumps.
2. RotopaX RX-LOX-PM Gas Can Mount Lock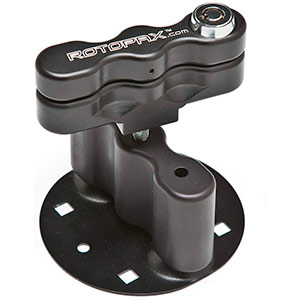 The first thing that caught my attention when I saw the RotopaX holder was, of course, the unusual design. It turned out to be quite effective and functional. The manufacturer is calling it a mount lock, and it's equally good for carrying gas containers as well as storage boxes, which makes it a universal purchase. Installation won't take you long, either. The whole process is simple and intuitive.
RX-LOX-PM is constructed from aluminum – it's lightweight, easy to carry around, and incredibly durable. On the downside – the anti-rust protection is pretty bad. It's a bit strange to see locks that get overwhelmed by corrosion in less than a couple of months. So, if you live in a rainy and humid area, RotopaX's offer might not be right up your alley.
Pros & Cons
Unique, highly functional design
Fast, user-friendly installation
Made from top-class (and lightweight) aluminum
Anti-rust protection leaves a lot to be desired
Recommendations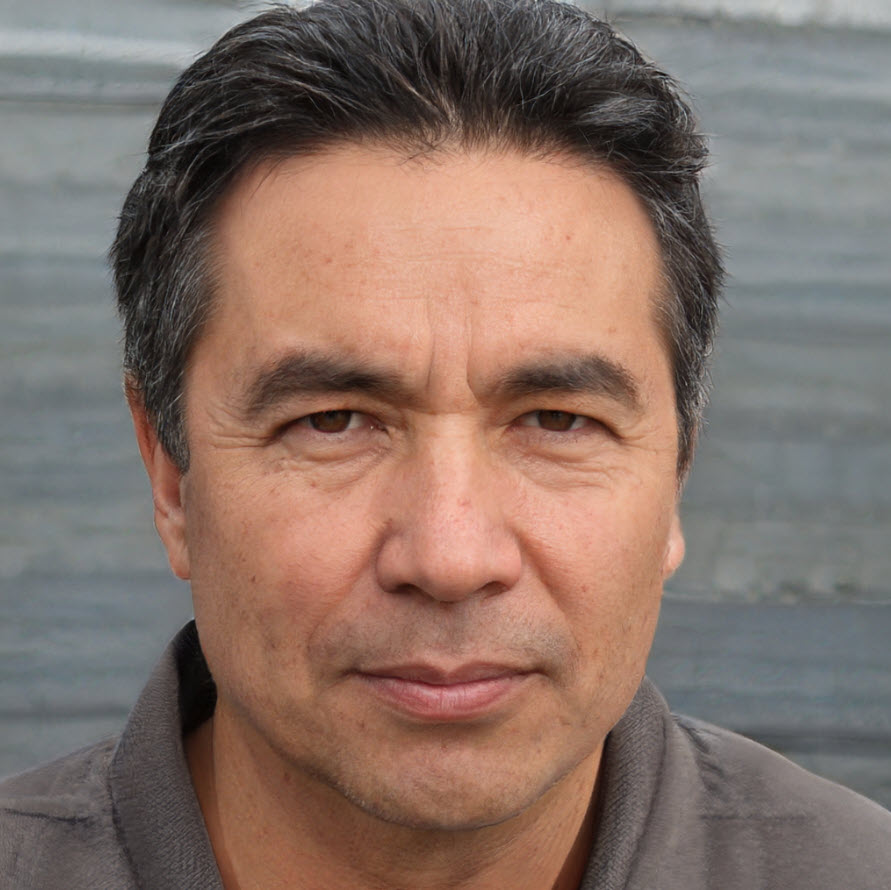 If not for the poor anti-corrosion protection, I'd call RotopaX a must-have for all off-roading enthusiasts. The good news is – it is functional, flexible, can be used not only for carrying gas tanks, and boasts a sturdy aluminum body. Still, the locks are pretty much useless, especially in the long run.
3. Buyers LT32 Blitz Locking Gas Can Rack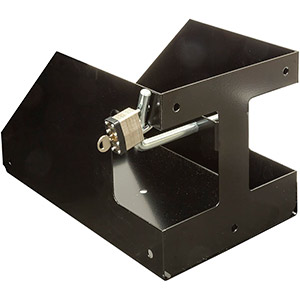 The biggest selling point of this next product is the enhanced compatibility. It works both with open and closed trailers. Plus, it's more of a rack rather than a holder, and that's also a pro. LT32 comes with dozens of mounting holes, which makes assembly/installation a walk in the park. Add a top-notch padlock that never gets rusty and keeps your gas can be protected against whatever the road has in stores, and you'll get a must-have.
The provided nylon strap is also quite reliable and useful. It will secure the container and safeguard it from bumps, cliffs, and rocky trails. Keep in mind, however, that LT32 is only compatible with a small range of containers. I'm talking about the narrow tanks that have taken over the market. The older, wider ones will probably not fit, and that can be a big problem.
Pros & Cons
Compatible with open and enclosed trailers
Features a high-quality padlock
Flexible – can be mounted pretty much anywhere
Not compatible with wider tanks
Recommendations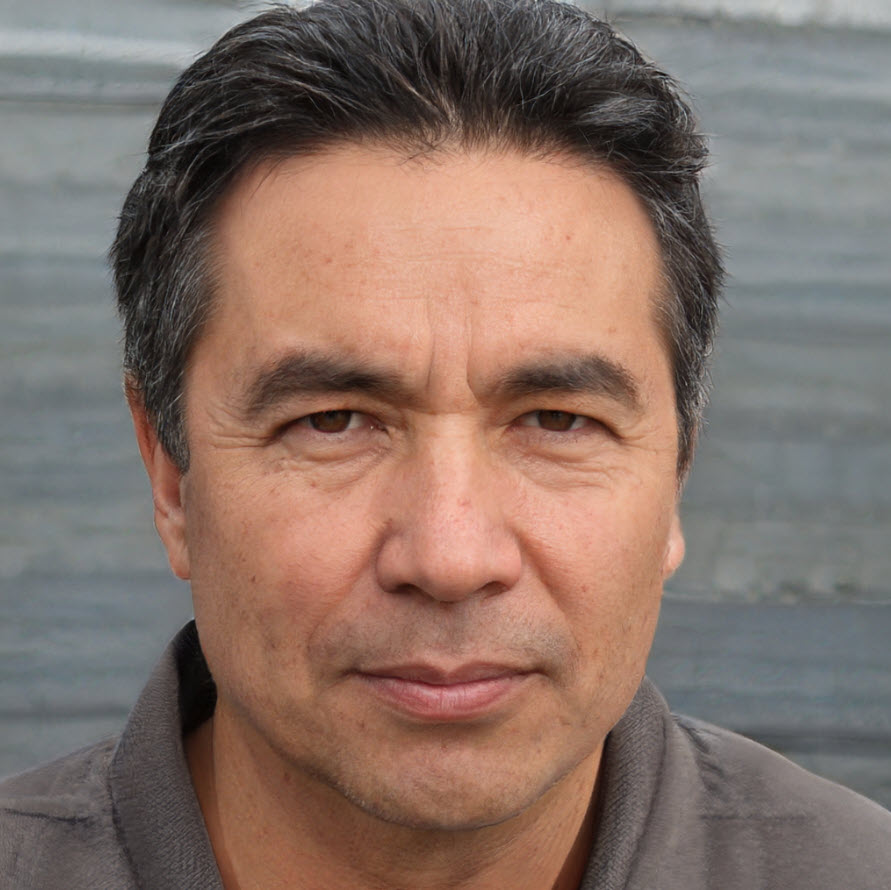 The owners of narrow-type gas containers will most likely find the Buyer's rack to be a worthy purchase. It is flexible, versatile, can be mounted anywhere on the back of your Jeep, and comes packed with a premium-grade padlock and a nylon strap. If that's exactly what you're looking for, LT32 definitely deserves your attention (and your money).
4. Spare Tire Jerry Can Holder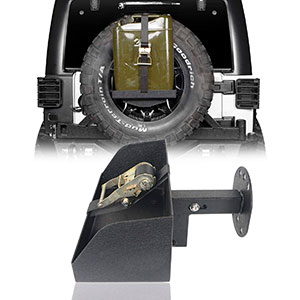 And what can you expect from Spare Tire? What does this company have to offer to the average Jeep driver/off-roading fan? First of all, it's a 100% US-made product. It was designed, crafted, and tested in the States and boasts enhanced compatibility with American SUVs and durable construction. The installation won't cause you any trouble, thanks to the bolt-on, OE-fit design.
On top of that, the Jerry holder can accommodate a wide range of gas tanks, including the heavier and bigger ones. My only complaint has to do with the price. It's above the market average and won't be a good deal for drivers on a limited budget. But that doesn't mean you won't get a bang for the buck with it, of course.
Pros & Cons
Bolt-on, no-hassle installation
Easily holds the biggest/heaviest containers
A 100% US-made product
A bit too expensive for the average driver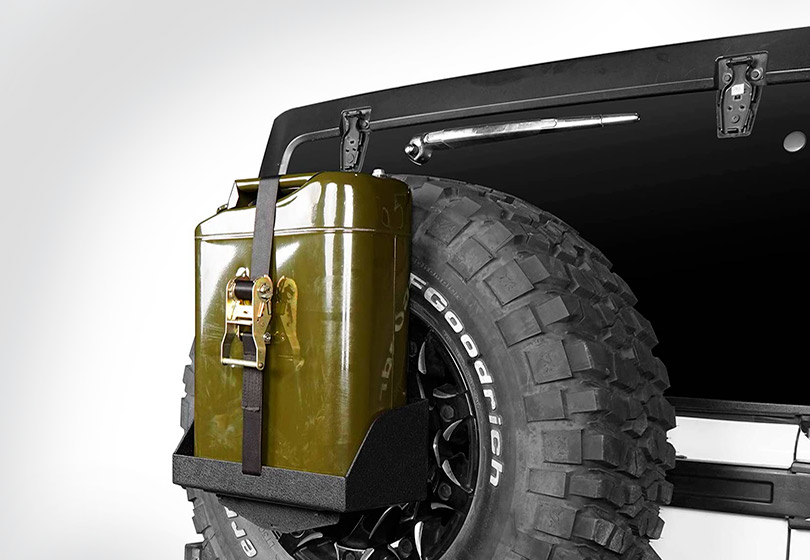 Recommendations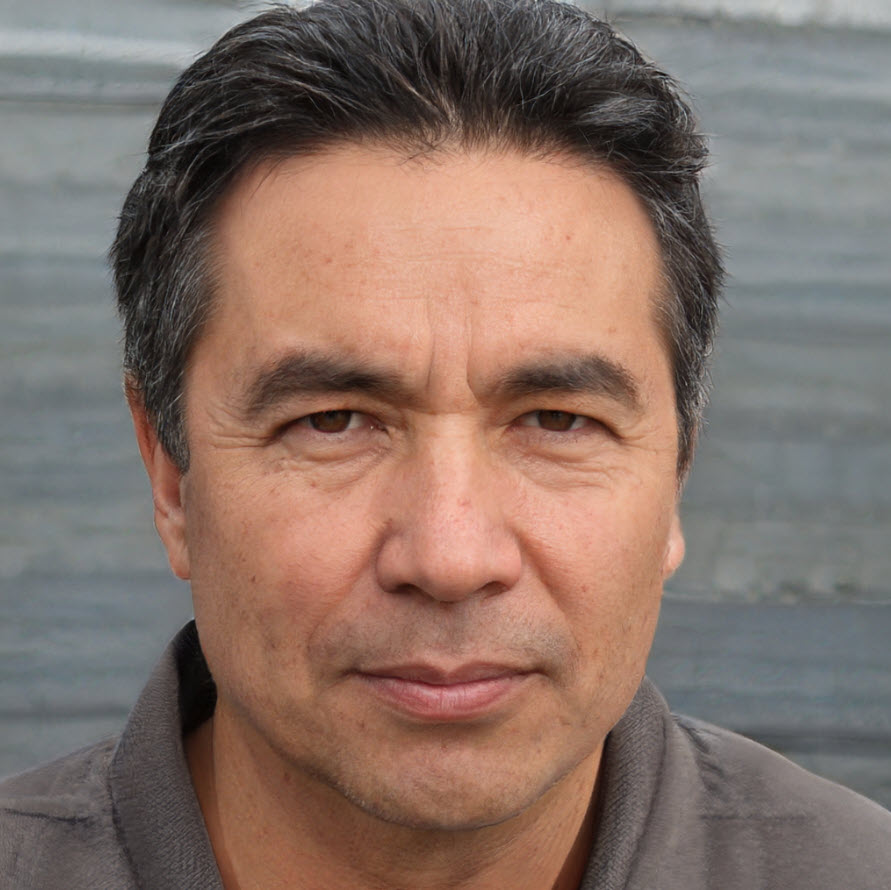 Spare Tire's Jerry has everything I wanted to see in a container holder. It is designed and assembled in the States, handles big, heavy gas cans, and can be mounted in +/- 30 minutes even if you don't have any skills with basic tools. The price-tag is a bit steep, though, when compared to the other four holders on the list.
5. u-Box Spare Tire Jerry Can Mount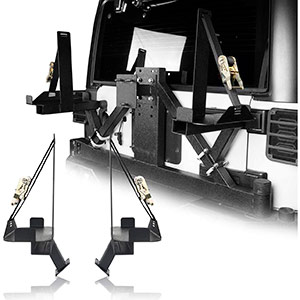 Last, but not least, let's take a look at the u-Box holder. Its biggest advantage over the competition is that it eliminates any rattling and vibration. Even if you prefer to conquer the most difficult and "bump-heavy" trails, this mount will always have your back. On top of that, it is compatible with the famous XRC bumpers by Smittybilt (which can't be said about many similar products).
Overall, it holds great value for a Jeep owner that hits the off-road frequently, not just once a year or so. I have to mention, however, that it was specifically designed for the Wrangler JK. So, make sure to double-check compatibility if you're driving a different Jeep model.
Pros & Cons
No vibration/rattling even on challenging terrain
Fully compatible with Smittybilt's XRC bumpers
Carries excellent value for the price
Only fits the Jeep Wrangler JK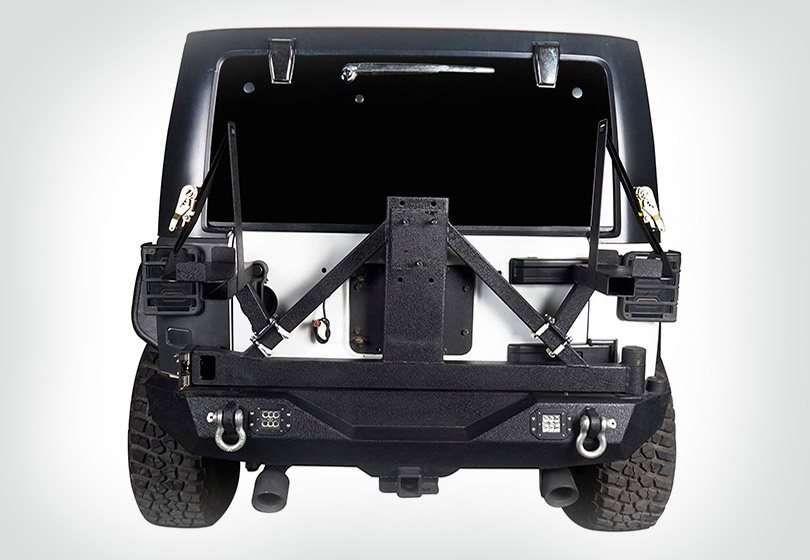 Recommendations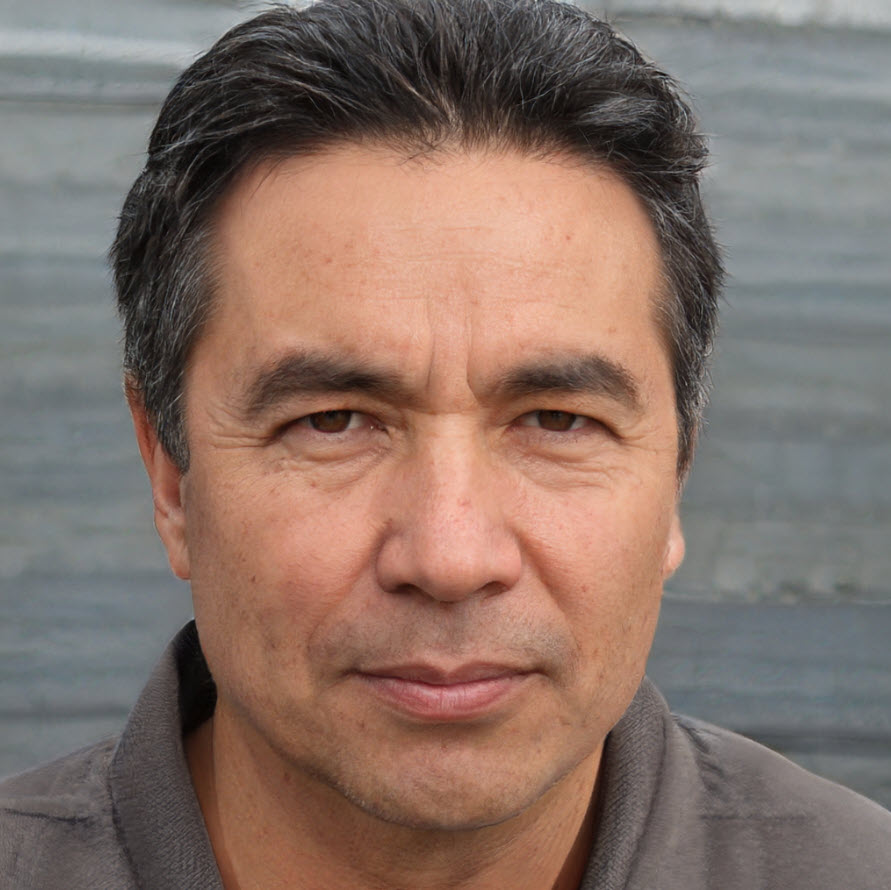 Tired of can holders that vibrate, rattle, and create noise on the road? Then you might like what u-Box has to offer. While it's not the most affordable option on the market, it will still be a good purchase for a Wrangler JK owner.
Best Gas Can Racks for Jeep (Updated August, 2022)
Product
Product Information
View on Amazon

Editor's Choice

1) Smittybilt 2798 Jerry Gas Can Holder

Best Features:
– Features a lockable top strap (protects against thieves)
– Premium-grade anti-rust powder coating
– One of the most affordable picks
Can Dimensions: 14 x 7 x 19 inches
Suitable for: Jerry Gas Can
Fits Models: Universal Fitment

2) RotopaX RX-LOX-PM Gas Can Mount Lock

Best Features:
– Unique, eye-grabbing, and functional design
– Easy installation – only takes a couple of minutes
– Black anodized aluminum: durable and lightweight
Suitable for: RotopaX RX-2G Gas Cans
Fits Models: Universal Fitment

3) Buyers LT32 Blitz Locking Gas Can Rack

Best Features:
– Flexible: works both on closed and open trailers
– Includes a padlock for extra security
– Can be mounted pretty much wherever you want to
Can Dimensions: 13.8 x 11 x 14.3 inches
Suitable for: Poly Gas Can
Fits Models: Universal Fitment

4) Spare Tire Jerry Can Holder

Best Features:
– Bolt-on installation with basic tools
– Tall-tray design: holds the gallon nice and steadily
– Designed, crafted, and tested in the States
Can Dimensions: 14 x 7 x 19 inches
Suitable for: Jerry Gas Can
Fits Models: 97-20 Jeep Wrangler TJ JK JL

5) u-Box Spare Tire Jerry Can Mount

Best Features:
– Eliminates vibration on bumpy roads
– Compatible with the XRC bumpers
– Well-built; decent value for the price
Can Dimensions: 14 x 7 x 19 inches
Suitable for: 2 Jerry Gas Can
Fits Models: 07-18 Jeep Wrangler JK
Conclusion
Jeep drivers that only use it to go to work, do some shopping, and take the kids back from school, might not even need a gas container. It won't be the most reasonable purchase for them. On the other side, fans of off-roading and camping will find it to be a good investment. With the Best Off-road Gas Can, you won't have to worry about running out of gas anymore.
Today, I reviewed five best-selling and high-rated containers that will be worth every single penny you pay for them. With Smittybilt, you'll get a low-budget purchase with good value. Spare Tire's holder, in turn, is made in the US and can handle a wide range of gas tanks. The other three products have their own pros and cons and also deserve your attention.