Not so long ago, portable air compressors used to be out of the questions for regular folks. You'd only see them in construction areas or some advanced gas stations. These days, decent-quality compressors are also available for homes. They are easy to use, don't take much space, and come at a reasonable price. Right now, the market is overwhelmed by big brands, and they're all doing their best to appeal to potential clients.
So, how do you figure out which company/product can be trusted? In this post, I'll help you find the best portable air compressor for home garage. First, we'll check out the finest offers available in the States. Next, the Buyer's Guide and FAQ will answer the most popular questions and tell you everything there is to know about air compressors. Let's get right to it!
Best Cold Air Intake for Jeep Gladiator Review
1. CRAFTSMAN – Best Portable Air Compressor for Construction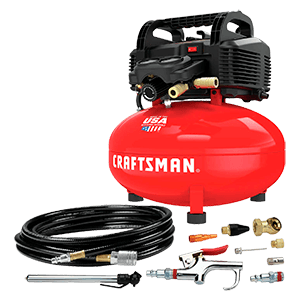 As the title suggests, this compressor will be a good choice for construction work. Say, as a portable air compressor for framing nailer, it will be money well-spent. Craftsman's product was specifically designed for contractor use, but that doesn't mean it won't be a good fit for you. It appeals to a wide range of customers with affordable price-tag and mobility. Add a one-year manufacturer's warranty, and you'll see why it's so popular these days.
The company offers three different configurations to choose from. The most expensive one is packed with a brad nailer; then you've got the package with a nail gun. Finally, the style/configuration that I'm reviewing packs a set of accessories. Those include an air hose, a tire chuck, blow gun, three adaptors, and more. The only downside – while the specs claim 150 PSI, the compressor is only good for 80-100.
Pros & Cons
Features a generous set of extras
A low-budget purchase
One-year warranty included
Claims 150 PSI, but doesn't always deliver
Recommendations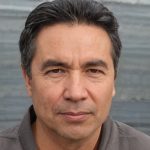 If you're looking for market-leading PSI, you won't get that with the Craftsman portable compressor. On the bright side, it is quite affordable, backed by a one-year warranty, and features a lot of extras. For construction or garage use, it will be a safe bet. The 6-gallon tank is more than enough for nail gun, framing nailer, and other uses.
2. Makita MAC700 Big Bore – Best Portable Air Compressor for Air Wrench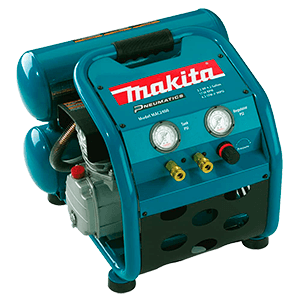 Let me say right from the start that for running air tools, the Makita compressor is one of the best picks on the market. While it might not be the most powerful option and features a modest tank (4.2 gallons), the overall performance is quite solid. Besides, it boasts industry-leading durability and reliability, which is very important for a tool like this.
It will be a good investment for car detailing as well. Performance is rated at 4.2 CFM at 90 PSI and can simultaneously feed two nailers – this is something busy folks will appreciate. Sadly, the pressure drops quickly and this can be a bit annoying at times. But for some slow-paced work, it will do just fine. The removable iron cylinder makes it easy to clean Big Bore and to keep it in a good shape. It arrives in a well-protected box, too.
Pros & Cons
Incredibly durable and long-lasting construction
Removable iron cylinder (easy to maintain)
Arrives in a secure, protective box
The pressure drops rather quickly
Recommendations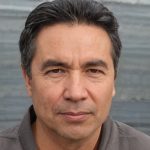 If you're looking for a durable, reliable, and relatively powerful portable air compressor, Makita might have exactly what you need. It will be a good investment for air wrench, nailer, detailing, and other applications. For construction work, the pressure drops will be a big con. For some garage tinkering, though, that won't be a problem.
3. California Air Tools 8010A – Best Portable Air Compressor for Power Tools
Much like the previous compressor, this one boasts a sturdy and easy-to-clean design. The engineers at California Air Tools also gave it a modern-yet-retro style – quite catchy. The tank is made of aluminum and come protected against rust and corrosion. Another standout feature: it is incredibly quiet. Even when pushed to the limit, the compressor doesn't go over the 70 decides threshold (that's living room music/radio level).
The bad news is – the fame and the control panel aren't on par with the rest of the construction. Be careful not to damage them when cleaning! Overall, this air compressor pump is a bargain. It operates at 220 volts, features a 4.6-gallon tank, 2.0-HP motor, and is very easy to use. Owners of power tools looking for a decent investment won't be disappointed by it.
Pros & Cons
A lovely and clever design
Aluminum twin tank (rust-/corrosion-protected)
Operates at 70 decibels (very quiet)
The frame/control panel build quality is average at best
Recommendations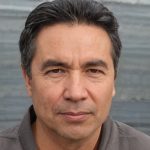 Folks in the market for an all-around solid portable air compressor will probably find California's offer to be quite compelling. It is quiet, eye-catching, and does exactly what you pay for. The twin tank (4.6 gallons) is made of rust-free aluminum, and for power tools, it carries excellent value.
4. DEWALT – Best Portable Air Compressor for Air Tools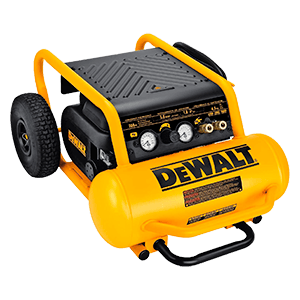 This is one of those forward-thinking products that you might like more than the competition. First of all, DEWALT made it incredibly flexible. You can store it both vertically and horizontally. The handle is collapsible, while the compressor itself can "stand" on the wheels somewhere in the corner. On top of that, the charging process takes very little time compared to the industry average.
Add an impressive PSI (225 at peak power), and you'll see why I named it the portable air compressor for tools. You're gonna appreciate the fast charging and extra bit of power when you start using it. What I didn't like about DEWALT was the abundance of quality control issues. Some buyers complain about missing parts, damaged wheels, bad packaging, and more.
Pros & Cons
Highly flexible: can be stored horizontally or vertically
Doesn't take very long to charge the compressor
Above-average max PSI rating
Recommendations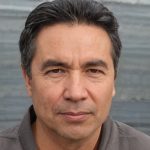 The minor issues with quality control are pretty much the biggest con here. As for the pros, you'll get a slightly boosted PSI, quick charging, and flexibility in terms of storage. It's one of the best products on the market for blowing air tools.
5. Industrial Air ILA1883054 – Best Portable Air Compressor for Painting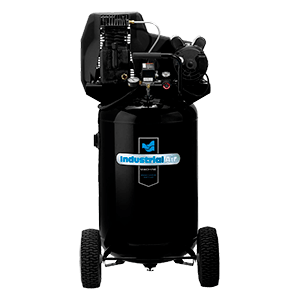 The last portable compressor on the list is also the most expensive one. But, it does pack a decent list of extras/advanced features that justify the steep price. The heavy-duty induction engine is one of those extras. It ensures maximum efficiency and durability. Plus, it can operate both at 120 and 240 volts, which is quite rare among air compressors (especially portable). The extended tank capacity, in turn, makes it an excellent choice for airbrush blowing.
Painters don't need me to tell them how much air pressure these types of brushes require. The tank features a set of tires for easy transportation. A quick note: Industrial Air's compressor weighs 185 pounds – that's actually a lot. For example, the Craftsman compressor is incredibly lightweight (32.5 pounds). This isn't a big issue, of course, since most of that weight is the extended gallon.
Pros & Cons
Can operate both at 120 and 240 volts
The heavy-duty induction motor ensures efficiency
Superb tank capacity and mobility
A rather expensive purchase
Recommendations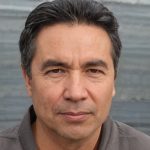 Despite the expensive price-tag, Industrial Air's portable compressor is worth your attention. It has a premium-grade (and capacious – 30-gallon) tank, a powerful motor, and can be switched between 120 and 240 volts. If that's exactly what you're looking for in a compressor, it may be a reasonable purchase.
FAQ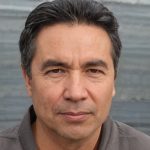 What is a good portable air compressor for impact wrenches?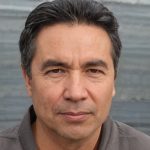 If you've got an average (1/2-inch) impact wrench, look for a compressor with at least 4 or 5 CFM and 90 PSI. That way, you won't have to worry about it not being powerful enough. Next, consider the tank. Generally, a 5-gallon tank should hit that sweet spot. It won't cost you much, but, at the same time, will make sure to eliminate any potential breaks.
Now, for a smaller wrench (like ¼-inch), something less powerful will do just fine. For that, go with 1/1.5 CFM. To learn more about the importance of finding the right air compressor for the task, check out the Buyer's Guide.
How Many Gallon portable air compressor do I need for painting cars?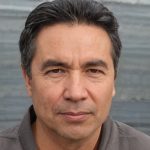 In contrast to an impact wrench, a paint gun will require a bigger tank. Anything in the 20-/30-gallon category is usually just right. Of course, it depends on the task at hand, but for a truck/SUV of average size, 30 gallons may even be over the top. And don't forget to make sure that the gun's CFM is a perfect match for the air compressor. Otherwise, you won't be able to use it properly.
How much CFM air compressor do I need for spray painting?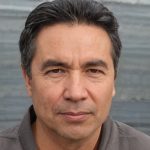 In the US, spray guns work at 0.3-12 CFM. The higher the CFM requirements, the more powerful the gun is. Now, I recommend going for a high-performance air compressor that's somewhere in the 6-8 range. Trust me: you don't want a compressor that can't spray the paint evenly and results in splashing and splattering. If you're experiencing similar problems, that means an upgrade is due.
Buyer's Guide
Although air compressors have always been the tool of choice for professional workers, in this guide, I won't get into many technical details. Instead, the focus will be on the most important factors that can make it or break it for a home garage user. I know my way around power and hand tools thanks to my background in construction. So, the following list represents key elements that need to be considered before purchase.
Ease of Use/Maintenance
The first thing a "garage tinkerer" needs to check is how easy it is to use the air compressor and how much maintenance it requires. For example, oil-based products are much harder to clean and to keep in a good shape. Oil-free compressors, in turn, require very little maintenance – it only takes a couple of minutes! Regardless, it will be a very good idea to "free up" the moisture in the valve every single time you run the compressor.
Because if it builds up there, cleaning will turn into a difficult task for you (not to mention the valve will get rusty). This is important: I always check the tightness of all the separate components to make sure they're not loose.
Tank Size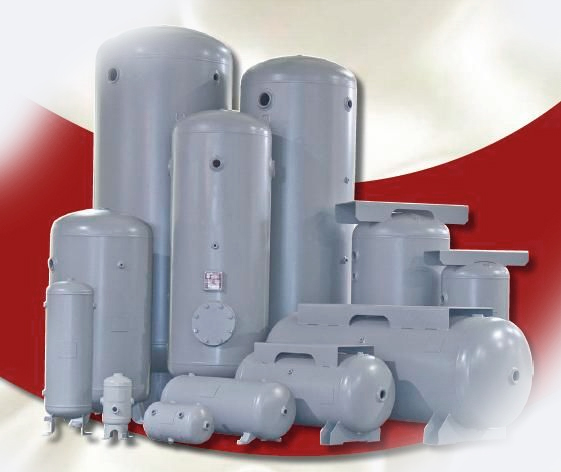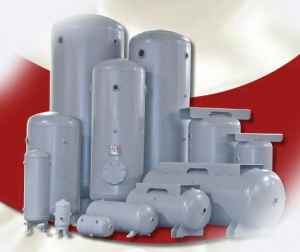 Did you know that the market offers portable compressors with a one-gallon tank? That's right, and they are well-suited for specific applications. As for the biggest tank capacity, 60+ gallons is usually what the "big boys" go for. As I already mentioned in the FAQ, the size will determine how long the compressor can power up your tools/guns before the next charge.
Now, framing nailers and other tools that don't rely on a steady airflow will last for a longer time. In contrast, something like a grinder will need a bigger tank. So, always keep in mind the type of work you're planning on doing and the air tools that you've got at home. There's little sense in investing in a big-tank compressor and not using its full potential. For me, 4 to 5 gallons is always a safe place to start, unless I'm running a big project or using a paint gun.
Strength and Size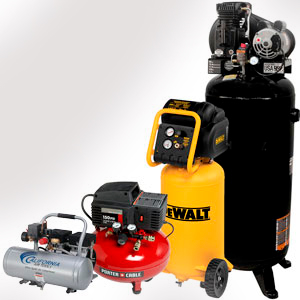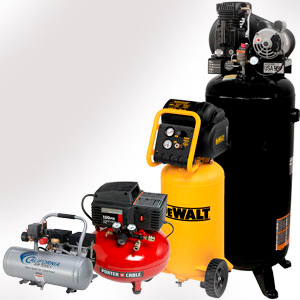 Ultimately, the size of your portable compressor will be determined by the tools you want to use it on. It's simple, really: if it lacks in size, you'll have a hard time getting it to work properly. For a regular home and a basic set of tools, 9 CFM (that stands for Cubic Feet per Minute) is decent. And if you're the proud owner of construction-grade power tools, go with 14 CFM.
For more detail, check out the CFM-PSI chart (you'll find it at the bottom of this post, right before the Conclusion). As you can see, the average CFMs are presented as 90 PSI. Why is that, exactly? Well, that's because the vast majority of tools work with 90 PSI. This term means "Pounds per Square Inch". True, there are some specific tools and applications that need different PSI, but, mostly, you won't have to worry about that.
The Price-Tag
Last, but not least, consider the price-tag. I want to stress out again that the portable air compressors that construction workers use are a bit different from the "consumer products". Therefore, for some basic tasks, it would be wise to go with something modest, yet capable. In the short reviews, I specified which products are reasonably-priced, affordable, and expensive.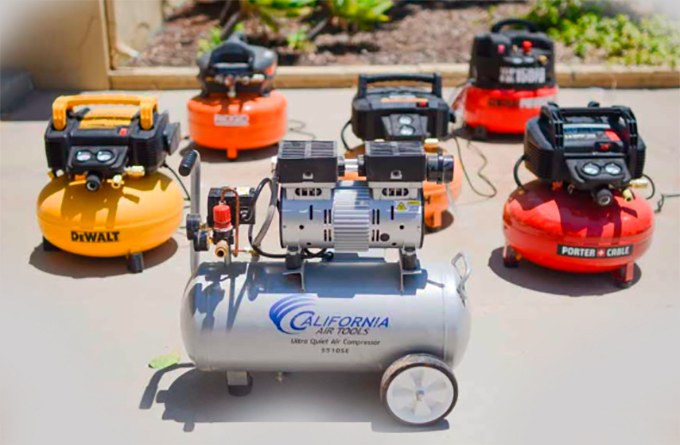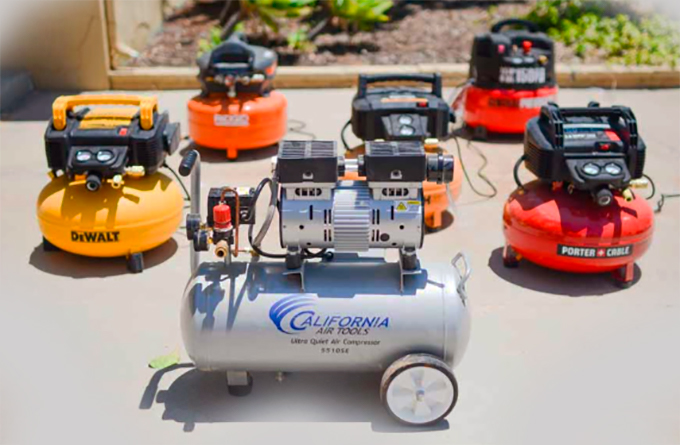 You can just choose the low-budget compressor and be happy with it. Or, spend some time to learn the average market price and make your own pick. And keep in mind that some brands offer different styles/specifications. An air compressor with an extra nail gun or accessory kit will, of course, be pricier than a regular package.
Comparison Table – Best Portable Air Compressor for Home Use (Updated December, 2023)
Product
Product Information
View on Amazon

Editor's Choice

1) CRAFTSMAN Air Compressor

Best Features:
– Includes a long list of extra accessories
– One of the most affordable options
– Backed by a one-year warranty
Tank Capacity: 6 Gallons
Airflow Performance:
– 3.5 SCFM at 40 PSI
– 2.6 SCFM at 90 PSI
Peak Power: 150PSI (equal 2HP)
Weight: 32.5 lbs.

2) Makita MAC700 Big Bore Air Compressor

3) California Air Tools

4) DEWALT Air Compressor

Best Features:
– Can be stored vertically or horizontally to save space
– Takes very little time to reach a full charge
– Above-average max PSI
Tank Capacity: 4.5 Gallons
Airflow Performance: 5.0 SCFM at 90 PSI
Peak Power: 225PSI (equal 2HP)
Weight: 80 lbs.

5) Industrial Air ILA1883054 Air Compressor

Best Features:
– Dual-voltage: compatible with both 120 and 240 volts
– Features a heavy-duty induction motor
– Impressive tank capacity (with a set of tires for portability)
Tank Capacity: 30 Gallons
Airflow Performance: 5.7 SCFM at 90 PSI
Peak Power: 150PSI (equal 2HP)
Weight: 185 lbs.
Conclusion
For grinders, hammers, wrenches, and, say, a paint or a nail gun, air compressors are a God-sent. They can power up pretty much any pneumatic tools you've got in your garage. And, the best ones have enough charge to last for a long time. Even if you're not professionally involved in construction work or anything like that, and air compressor might still be a good investment. That's especially true if you like to fix things with your own hands.
I hand-picked five market-leading air compressors that will be best suited for certain tasks, be it painting, construction, or some basic work with air tools. Go back with the Buyer's Guide and the FAQ if you'd like to check out some other options and make an educated purchase. Still got some unanswered questions? Ask away in the comments!