For camping out in the wilderness and enjoying a good night's sleep, an air mattress is a must. When deflated, it won't take a lot of space in your Jeep. And when "pumped up", a good mattress will be able to accommodate up to three grown men and women. There are a lot of factors to consider, though. I'm talking about the price, material quality, flexibility, and more.
So, if you want to know what the best sleeping mattress for Jeep looks like, check out the Buyer's Guide. Or, refer to the comparison table and the reviews. There, we'll talk about three outstanding mattresses in great detail. The best features, pros, cons, dimensions, compatible models, expert opinions – we'll go over everything! So, let us take a look at what the market has to offer.
Best Air and Portable Sleeping Mattress for Jeep Review
1. WEY&FLY SUV Air Mattress for Jeep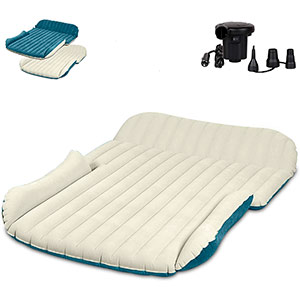 Double-sided, thick, and tear-resistant, this air mattress is a safe bet for most off-roading enthusiasts. It is breathable, soft to touch, and "handles" a wide temperature range (-13 to +122 degrees F.). Another standout feature is the market-leading weight capacity. It can hold up to 570 pounds/260 kilograms of weight – that means you, your spouse, a kid, and even a dog/cat.
On top of that, the Wey & Fly engineers created an impressive inflation system that comes with three different modes. I'm talking about fully pumped, as well as partially inflated (60% or 40%). That gives you a lot of room for "maneuvers" and allows adjusting the mattress to reach the highest level of comfort. My only complaint: when under high pressure, this mattress loses air faster than most rivals. But don't worry: it won't go out of air overnight.
Pros & Cons
Available with three different inflation settings
Thick, double-sided, and breathable
Impressive weight capacity (up to 570 pounds)
Tends to lose air when under pressure
Recommendations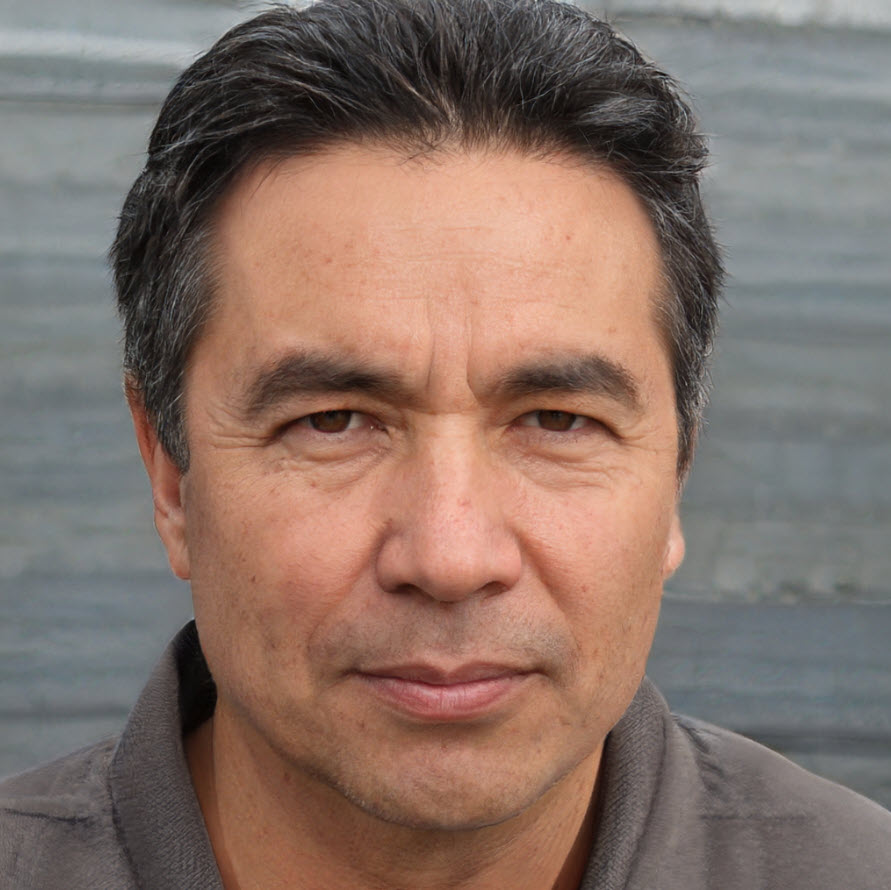 Highly customizable, thick, protected against temperature extremes, and with a superior weight capacity – that's the Wey & Fly air mattress in short for you. It includes a 12V air pump for inflation and will ensure a cozy night under the stars for you and your family out in the wilderness.
2. PAVONI Jeep Air Camping Mattress
Just like the previous air mattress by Wey and Fly, the one by Pavoni is soft, made from high-quality materials, and durable. Along with that, it's also 100% odorless (a good thing if you camp a lot, especially with pets) and cold-resistant. What's more important, it's waterproof. That's right: you can use it not only inside of your Jeep or in a tent, but also the closest pool.
I also want to mention the generous package. Instead of include a standard pump, Pavoni packs its air mattress with a mighty list of extras. You'll get a towel, a storage bag (it's not of the best quality, but decent), and a couple of repair patches for stitching up the mattress. And, above all, the price-tag for this lovely package is more than reasonable.
Pros & Cons
Soft, odorless, and resistant to cold and water
Comes packed with a long list of extras
An excellent deal if you're on a tight budget
Could've been a bit thicker
Recommendations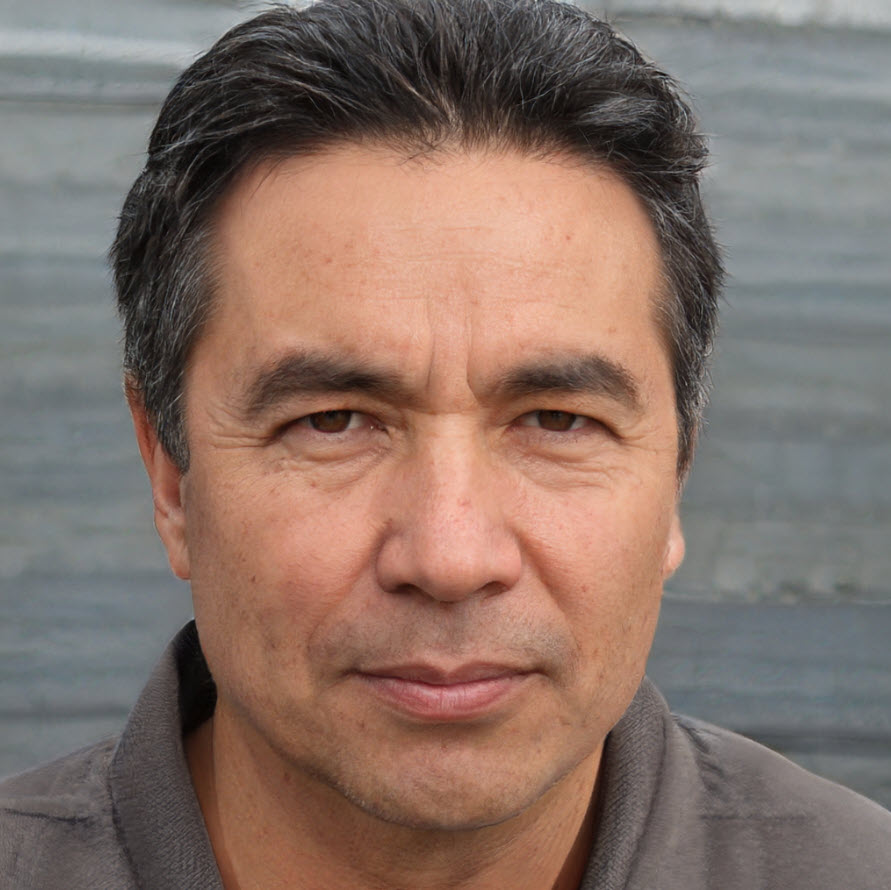 Looking for an affordable, capable, and water-proof camping mattress for your Jeep? Pavoni might have just the right deal for you. While it's low-priced and resistant to pretty much everything nature can throw its way, this air mattress comes with a towel, patches, and a storage bag!
3. Xprite Portable Foldable Sleeping Mattress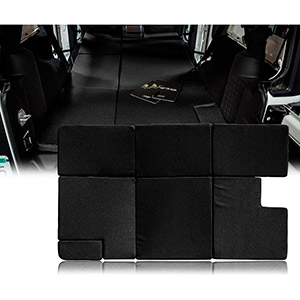 The last portable mattress on today's list is also the most expensive one. Xprite is a big, respected brand on the market of third-party Jeep accessories. So, what does it have to offer with this mattress? Well, it is very easy to fold up and to fold out, which can't be said about most rivaling products. In addition, the company made it easily removable and washable.
Material quality deserves our attention as well. It's an excellent combination of high-density foam, synthetic leather, and superior thread cloth. Together, they make the Xprite sleeping mattress incredibly sturdy and tear-resistant. Too bad the price-tag isn't particularly user-friendly. You'll still get a bargain with it, though.
Pros & Cons
Takes a minute to fold up and to fold out
A combination of (synthetic) leather, foam, and cloth
Removable and washable for extra longevity
Recommendations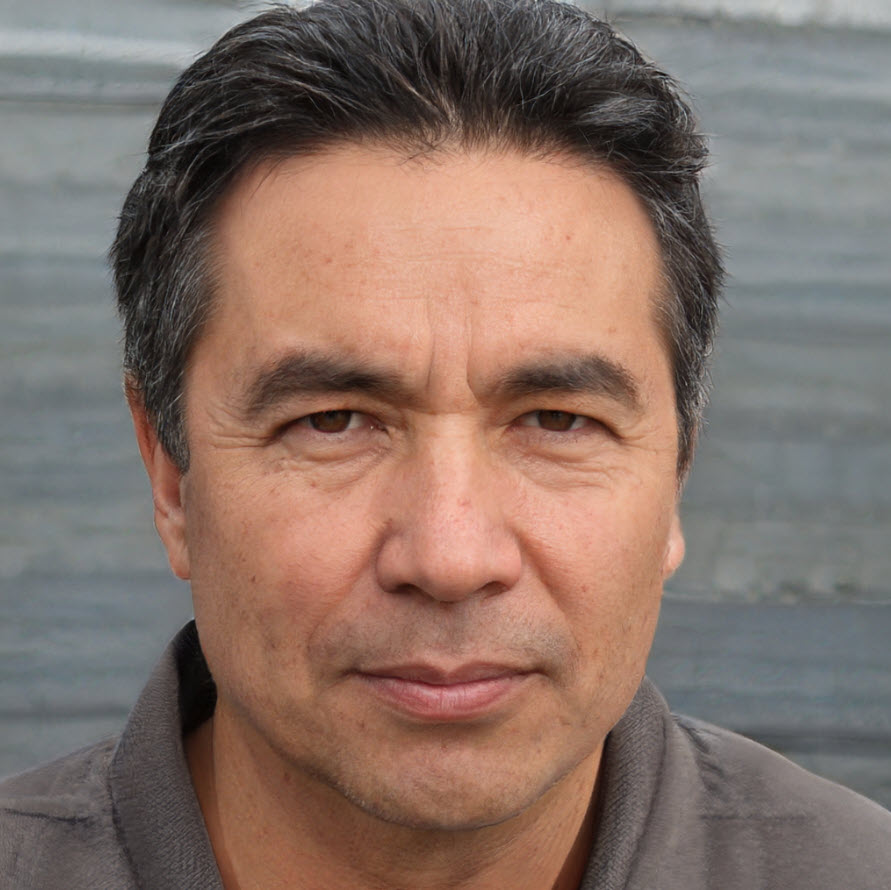 For traveling, camping, and off-roading, the Xprite mattress is a safe bet. While it's pretty expensive, that is compensated by the flexibility (easy to fold up/out) and the premium material quality. And let's not forget that you can wash this mattress and increase its lifespan.
Buyer's Guide
So, did you find your perfect air mattress on the comparison table? Or maybe you're still not sure they're the right fit for your Jeep? Don't worry: once you're through with this short, yet informative guide, you'll be able to "pinpoint" the best investment for your money. I made a list of the most important factors to consider: the price, material, flexibility, and more. Go ahead and take a good look.
The Price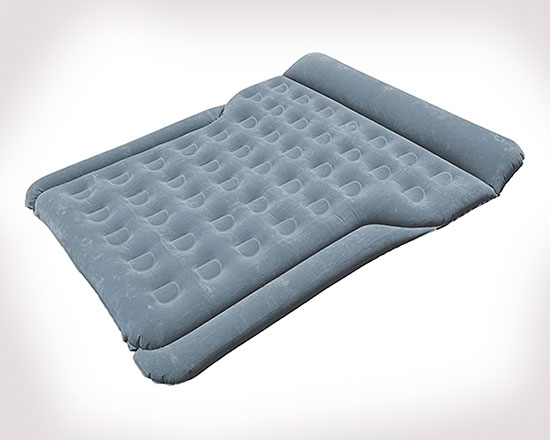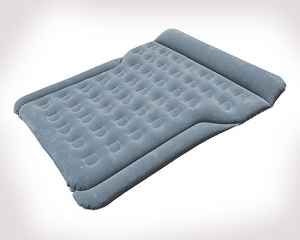 There's a rule of thumb that applies to all Jeep replacement parts. Always go for the golden middle. I'm talking about a good balance of price and quality. A product that fits the description will be (relatively) affordable, reliable, and capable. One way you can do that is to check out a dozen best-selling and high-rated mattresses. That should give you a good understanding of what the market average is.
Right now, you can buy an excellent air mattress for +/- 100 American dollars. For that kind of money, you'll get decent-quality materials, a pump, and maybe even a couple of extras to sweeten the deal.
Material Quality
Once you've figured out the budget for an aftermarket air mattress, pay attention to the materials. For example, as we already learned from the reviews, Xprite uses a combination of three premium-grade materials: synthetic leather, cloth, and high-density foam. Also, the mattress should be nice and thick, preferably, double-flocked (that way, it will stay comfortable for long hours).
Next, check the additional properties of the materials. I'm talking about resistance to wear, tear, water, temperature, and UV rays. Speaking of temperature, look for a mattress that handles a temperature range of -15 to +120 degrees Fahrenheit. Water-resistance is self-explanatory: that means you can use it not only in your car or outside, but also in a swimming pool.
Some people only purchase mattresses that are odorless, soft to the touch, and safe for the environment. At the end of the day, the most important feature is durability, of course (AKA tear-resistance), along with softness/comfort.
Inflation Modes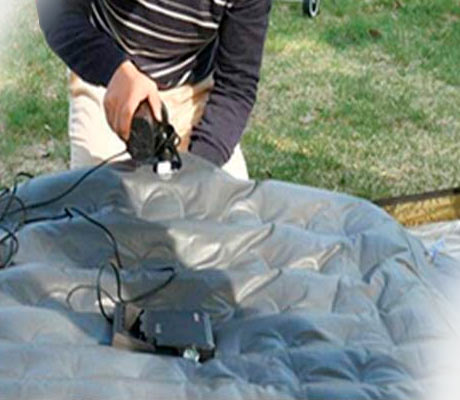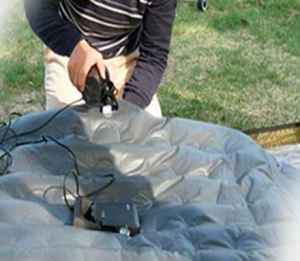 Most mattresses have only two states: inflated and aired down. However, the most advanced ones allow the owner to choose between different modes. Those include fully and partially inflated. For a single person, a fully pressured mattress might not be ideal. It will be more suitable if you're planning on sleeping on it with your boyfriend/girlfriend (or maybe the kids will have it for the night).
Usability/Flexibility
Flexibility is very important as well. A good air mattress shouldn't take long to get inflated or air down. And, it must be easy to tuck away in your SUV when embarking on a new adventure. As for dimensions, they're not that important, simply because you won't see any drastic differences (check the comparison table). The weight capacity is a critical factor. Say, the Wey & Fly mattress can bear a max weight of 570 pounds (~260 kilograms).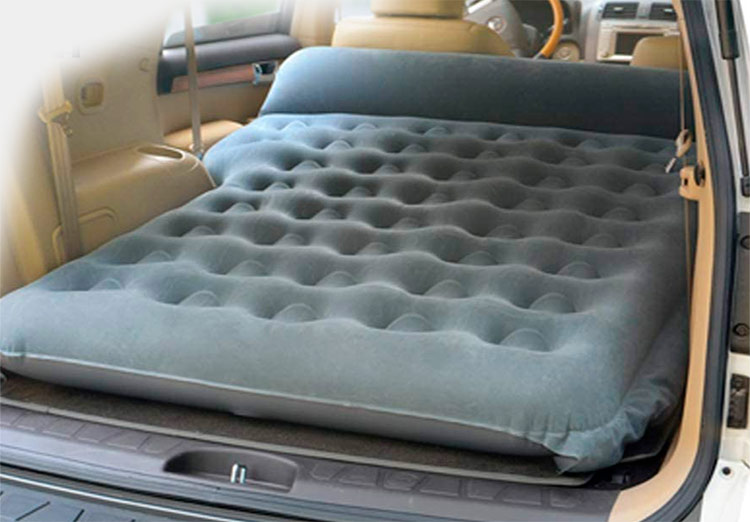 Thus, it can "take in" two or three campers. When the mattress can't handle the excessive weight, it deflates quickly and becomes pretty much unusable. One more thing before we move on to the extras: look for a seamless design. It's much more comfortable (both for you and for other folks lying on it).
Extras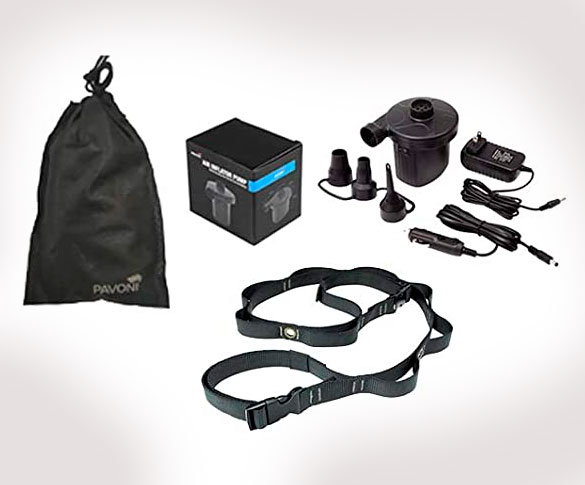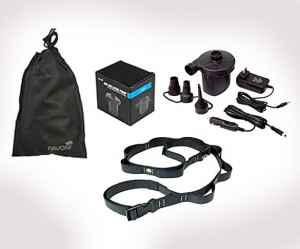 The final thing to consider is the package, or, rather, what it includes. The majority of mattresses come packed with a pump that, well, does the inflating. The more generous brands also give you a pillow, a towel, an additional pump, and more. In some cases, that greatly increases the price, but it's possible to find a reasonably-priced deal with a good set of extras.
Best Air and Portable Sleeping Mattress for Jeep (Updated March, 2023)
Product
Product Information
View on Amazon

Editor's Choice

1) WEY&FLY SUV Air Mattress

Best Features:
– Three inflation modes at your disposal
– Double-sided flocking – thickened and secure
– Can hold up to 260 kilograms/570 pounds
Type: Air Mattress
Dimensions WxHxT: 76″ x 51″ x 4.7″
Fits Models:
2007-2020 Jeep Wrangler JKU, JLU
2007-2017 Jeep Patriot
2011-2020 Jeep Grand Cherokee WK2
Jeep Liberty

2) PAVONI Inflatable Air Camping Mattress

Best Features:
– Made from cold-resistant, water-proof, extra-soft materials
– Generous package – includes lots of extras
– An affordable deal with good value
Type: Air Mattress
Dimensions WxHxT: 74″ x 57″ x 8.7″
Fits Models:
2007-2020 Jeep Wrangler JKU, JLU
2007-2017 Jeep Patriot
2011-2020 Jeep Grand Cherokee WK2
Jeep Liberty

3) Xprite Portable Sleeping Mattress

Best Features:
– Can be folded up when not in use
– Synthetic leather, high-quality cloth, and foam
– Removable and easily washable
Type: Portable Foldable Mattress
Dimensions WxHxT: 72.6″ x 42.9″ x 1.5
Color: Brown / Black
Fits Models: 2007-2020 Jeep Wrangler JKU, JLU
Conclusion
If you're not a big fan of camping/off-roading with friends and family and prefer to conquer the wilderness on your own, a mattress might not be a very good investment. On the other hand, Jeep owners that love to spend time on the open road with a big, noisy crowd will find air mattresses to be life saviors. They come at a reasonable price and bring a lot of comfort and joy into the lives of the off-roaders.
Today, I reviewed three worthy products from WEY&FLY, Pavoni, and Xprite. Each has its own pros and cons and appeals to a slightly different target audience. So, make sure to familiarize yourself with them all before making a purchase. And don't forget to take a quick look at my Buyer's Guide for picking the right air mattress.