Let's be honest: folks in California, Texas, or Florida probably don't know what a snowplow is. In contrast, people in the northern states definitely know what we're talking about. And when it's dark outside, and you can't see much because of a blizzard, this can mean trouble. But don't you worry: with one of the best snow plow lights from my list, you'll be able to see everything.
Anticipating your question, no, the regular truck/SUV lights won't cut it. And we're not even talking about how cool a Jeep with big lights looks. When picking snowplow lights, you need to pay attention to details. In this post, we'll check out five outstanding offers from leading companies and tell you everything there is to know. Pros, cons, expert recommendations, installation instructions, and a buyer's guide – you'll find it all right here!
Best Snow Plow Lights for Trucks Review
1. Buyers Products 1311100 – Best Rated Snow Plow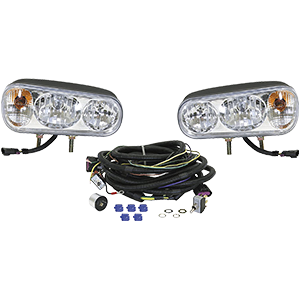 The lightweight body, above-average build quality, and easy mounting system are this light kit's strongest suites. This is an all-inclusive type of product, meaning the package includes double post mounts, a wiring harness, and a step-by-step installation guide. The rectangular shape is also a pro, as it makes it easier to mount the lights on your truck/SUV plow.
As for the beam settings, you can choose one of the three options: high beam, low beam, and parking/turn signal light. These Buyers snow plow lights are a safe bet if you're new to this and just want a decent set for your vehicle. They're a bit too expensive, though. The good news is – even if you don't know the first thing about connecting lights, you can (and probably should) check out the instructions on the manufacturer's Official Website.
Pros & Cons
All-inclusive kit
Impressive build quality, lightweight construction
Double-mounting system
Rather expensive for a regular driver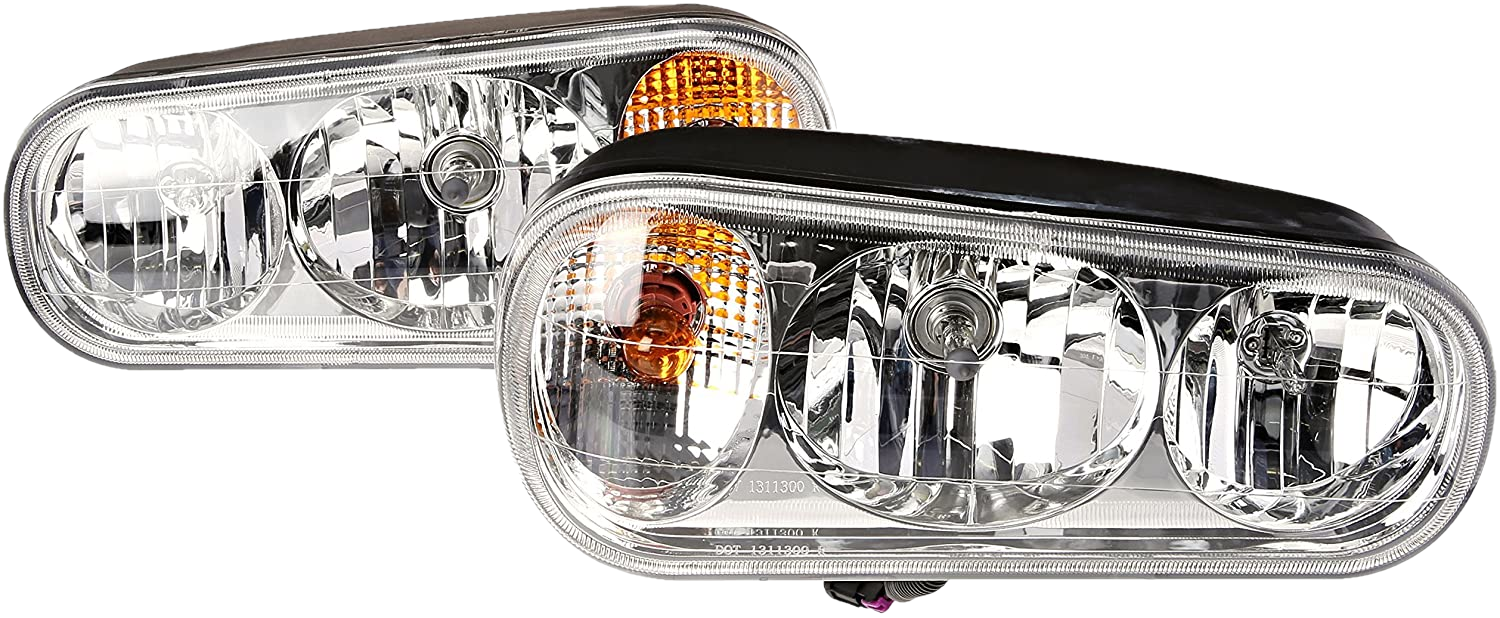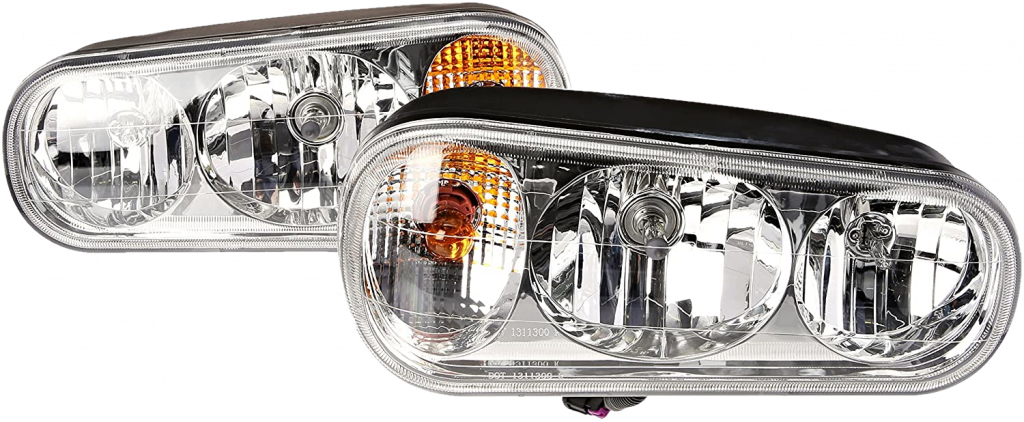 Recommendations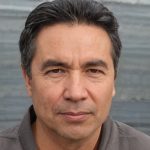 If you put sturdy, high-quality materials, the three-beam system, and relatively easy installation first, Buyer's Products might be of interest to you. This package includes everything you'll need to install and turn on the lights. Sadly, all that comes with a steep price-tag, compared to the rivals. But if you've got the money and are ready to commit, this snowplow lights set will be worth the price.
2. Peterson Manufacturing 505K – Cheapest Snow Plow Lights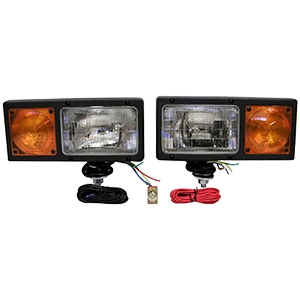 People looking for a more affordable light kit might want to put Peterson Manufacturing's set first on their lists. This package includes a wiring harness, a toggle switch, and the Lights are shock-resistant. Sadly, while there's an abundance of wires, there aren't enough connectors in the pack. This is a minor con, but still an inconvenience, especially for someone who's buying his/her first snowplow lights.
Other than that, I was impressed by the performance of the Peterson snow plow lights. They meet the FMVSS 108/SAE requirements – that means they are safe (both for the driver and the environment). Add a sealed halogen that keeps the lights operational even in the toughest winter, and you'll get a high-quality lights kit. As for the user's manual, take a look at the Peterson snow plow lights Wwiring Diagram – it's pretty simple and straightforward.
Pros & Cons
Toggle switch and wiring harness are included
Shock-resistant and sticks to the Jeep's beam correctly
A reasonably-priced light set
Doesn't have enough connectors (to go with the wires)


Recommendations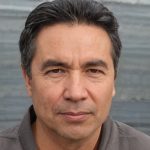 Here we have another decent light kit from a big name in the industry. Peterson Manufacturing did a solid job with the 505K lights and managed to make them affordable to a wide range of potential clients. They are lightweight, made of high-quality materials, and come with a shock-resistant base. Plus, the lights are brighter than most, which is another reason for you to consider them. The lack of connectors is an obvious con, however.
3. Truck-Lite 80888 – Best Snow Plow Truck Lights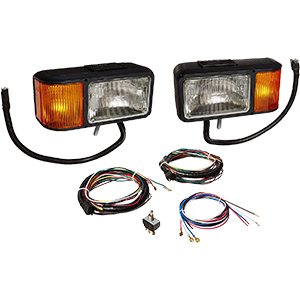 In many ways, these are one of the best lights for your snowplow truck. The old-school design looks cool and fits most SUVs and trucks on the market. The build quality also deserves our praise, as the kit is made of a strong steel + polycarbonate combination. The Truck Lite snow plow lights, in turn, are brighter than most and will shine through severe blizzards or whatever weather conditions you might be dealing with.
The switch allows toggling between low, high beams, and park lamps with one single push of a button. The package includes screws for mounting, but no instructions. The manual is available on the Official Website both in English and in French. Still, this kit is a bit harder to install than all the other ones on our list. A pro will make sense of everything in no time; a beginner, however, might need a professional's help.
Pros & Cons
Retro design; fits pretty much all trucks/SUVs
High-impact polycarbonate and steel construction
Very bright lights for riding in the night and through bad weather
Not the easiest kit to install (especially for a novice)
Recommendations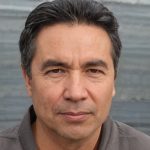 The old-school design, sturdy construction, and bright lights are this kit's standout features. If you're looking for a can't-go-wrong-with type of a snow plow lights set, this one could be the right purchase. Unfortunately, it's a bit tricky to install, even for an experienced driver. The included manual is detailed, but the process itself is not as smooth as I'd like it to be. Other than that, Truck-Lite did a good job with these lights.
4. Xprite COB – Best Budget Snow Plow Emergency Lights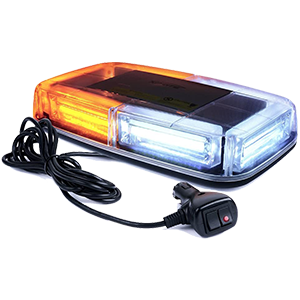 Xprite has always been one of those forward-thinking companies that keep up with the trends. With the COD LED strobe light, you'll get 19 patterns, over 50K hours of service, and a user-friendly interface. The patterns include left-right alternation, flashing, rotating, and more. The body is durable, protected against scratches and impacts. It is made of crystal-clear materials that allow for increased brightness.
In contrast to the previous three snow plow lights, this one "sticks" to the surface using magnets. With it, you'll get two pods, twelve magnets, and protective rubber feet. Place the light on any metal exterior you see fit and connect to the vehicle using the so-called "cigarette plug". No instructions are needed for this one, as it just sticks to the vehicle, and that's it. The biggest downside of the Xprite light – it's not waterproof. You'll have to use silicone to seal everything tight.
Pros & Cons
19 strobe/flashing patterns; over 50K hours of "life"
Scratch-resistant and anti-impact; durable construction
Comes with protective rubber feet, 2 pods, 12 magnets
Recommendations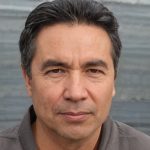 This strobe light is one of the most advanced options on the market. It is durable, scratch- and impact-resistant, and easy to install (thanks to the included magnetic gear). Plus, it serves for up to 50K hours and can switch between 19 strobe patterns. However, it doesn't have any protection against water. So, unless you want to deal with condensation and a potentially ruined light, you'll need to cover it, or, rather, seal it with something like silicone.
5. ThunderEye – Best Led Snow Plow Warning Light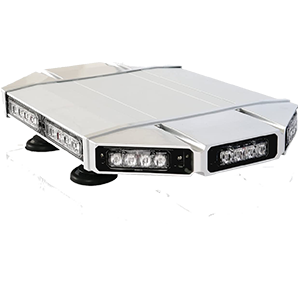 ThunderEye is a 100% weather-proof, fully encapsulated roof light for your truck or SUV. It is available in four different sizes (ranging from 18 inches to 48 inches) and comes with a generous five-year warranty. The sleek design and 15 strobe patterns only add to its appeal. It won't take you long (or much effort) to install the ThunderEye light on your vehicle's roof (yes, it's supposed to go up there).
You won't even need any guides to do that. The sad part is, for the cord to reach the vehicle, you'll need to drill through the roof. Or, you could just run it through the door jamb (there's usually a tiny free spot where the cord can go). This isn't ideal, but will, most likely, work. Other than that, I like what Abrams did with this ThunderEye light.
Pros & Cons
Fully encapsulated; weather-proof design
Available in different sizes (four in total)
Five-year warranty from Abrams
Mounts on the roof and makes you drill a hole in it
Recommendations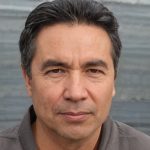 Catchy design, four size patterns for different roofs, 15 flash patterns, and a 5-year warranty. Those are some of the stand-out features of this snow plow light. It also comes with a wire harness, magnet mounts, and is fully weatherproof. However, it's not very user-friendly when it comes to installation. But, if you're ready to drill a hole on your roof or run the power cord through one of the windows, the ThunderEye strobe lights will be a reasonable purchase.
Buyer's Guide
Now that we reviewed some of the best snow plow lights, it's time to talk a bit about the ins and outs of picking the right set on your own. To make things easier for you, I broke down my guide into five tiny parts. These are the most important factors when you're out shopping and want to find the most suitable pick.
Pricing
Yes, we all look at our wallets first before even thinking of committing to anything. So, check your budget first, and only then start circling through the available products. As we learned from today's list, affordable doesn't always mean bad. This is what you could do: write down 4-5 specs that are the most important to you and look for a set of lights that fits your needs and is reasonably priced.
Or, you can put a more expensive pick into your wish-list and grab it on Black Friday – sounds like a plan, right? Discounts, incentives, and sales: these will save you a lot of money, all you'll have to do is wait for the right moment. When compiling our list of the best available gear, we focused on finding the perfect balance of price and quality.
Materials/Build Quality
Once you're set with the price, the next thing to look at is build quality. Plastic and glass may be cheap, but they're also fragile and, in some ways, unreliable. Aluminum and steel, in turn, are quite expensive, but will actually save you money in the long run, as they are very durable. It's also important for snow plow lights to withstand harsh winters (or hot summers), have protection against scratches, impact, and more.
Lifespan
You might not know this, but different Lights have different lifespans. I'm talking about the number of hours that a set will work before going dark. Generally, snowplow lights that serve for 50K hours will be a good investment. If you turn them on every day for 2-3 hours, they will keep on lighting your way for +/-50 years. For example, Xprite officially claims that its LED strobe light has a lifespan of up to 50,000 hours.
Beam Settings/Light Intensity
Most snow plow lights can switch between three different modes. Those include low beam, high beam, and parking/turn signal light and allow you controlling the intensity of the light. Another factor that directly affects how intense (strong) the light shines is the number of LEDs. Yes, the more LEDs a snow plow light set has, the brighter it will be.
Ease of Installation
Even if you're a seasoned pro, sometimes, snowplow lights mounting can be a headache. So, make sure to pick a set that's user-friendly, easy to install, and comes with a detailed guide. Mounting options should also be taken into consideration. Magnet mounting and bar mounting are the two most common installation methods.
For the magnet to "stick", the SUV/truck is required to have a smooth enough metallic surface that it can attach to. The bar mounting, in turn, needs a special mounting bar that will hold it. Also, most companies include mounting gear in the package so that you don't have to look for third-party gear. One final thing: every single light kit on my list is universal, meaning you won't have to worry about volts, watts, connectors, and other stuff.
Best Snow Plow Lights for Sale (Updated September, 2023)
Product
Product Information
View on Amazon

Editor's Choice

Best Features:
– Generous package
– Made of high-quality, long-lasting materials
– Double-post mounting design
Wattage: 288W
Mount Type: Stud
Beam Type: low, high and parking/turn signal light
Weight: 10 pounds

Best Features:
– Includes toggle switch and wiring harness
– Shock-resistant, easily stick to the beam
– Very affordable
Wattage: 220W
Mount Type: Stud
Beam Type: high & low pattern, turn signal bulbs
Weight: 8.6 pounds

Best Features:
– Beautiful old-school design
– Sturdy polycarbonate + steel construction
– Bright lights: cut through blizzards and fog
Wattage: 220W
Mount Type: 1/2″-13 Stud
Beam Type: High/low beam and park/turn lamps
Weight: 9 pounds

Best Features:
– 19 strobe patterns; a lifespan of over 50 thousand hours
– Scratch-resistant, anti-impact, made of durable (ABS) materials
– Powerful magnetic base; comes with protective rubber feet
Wattage: 30W
Mount Type: 6 Magnets
Dimensions: 12.9 x 7.1 x 3.2 inches
Beam Type: 19 strobe patterns
Weight: 2.65 pounds

Best Features:
– Fully encapsulated; weather-proof design
– Available in different sizes
– Five-year warranty
Wattage: 120W
Mount Type: Magnets
Sizes: 18″/ 27″ / 37″ /48″
Beam Type: 15 flash patterns
Weight: 11 pounds
Conclusion
And that concludes my review of the best snow plow lights. I checked out five different products, talked about their strong and weak sides, and also shared a user-friendly buyer's guide. As mentioned, it can be a bit tricky to install these lights unless you follow strict instructions. That's why I included links to official guides provided by the manufacturers. They will save you the trouble of going through the whole trial and error thing.
If you live in a city where harsh winters are nothing special, a set of snow plow lights is a must. I highly recommend against going cheap when out shopping, as high-quality lights can save you from a disaster on the road. I picked five top-quality kits that are currently available on the market. These offer the best balance of price, quality, and ease of use. So, if you don't want to use the buyer's guide for making an educated decision, just go with one of my picks!