No matter how secure your Jeep might be, professional car thieves will always find a way to get in. Some folks use wheel lockers, while others pay a top dollar for well-protected parking lots with 24/7 surveillance. However, these options usually cost a lot, especially for the average driver. So, what can you do to solve this problem? Well, how about investing in the Best Alarm System for Jeep?
With it, you won't have to be on high alert all the time and constantly keep an eye on your vehicle. Modern-day alarms are (relatively) easy to install, won't cost you a pretty penny, and, most importantly, can scare away even the most trained hijackers. For today, I picked five market-leading anti-theft systems that are compatible with pretty much any Jeep nameplate.

To Comparison Table – CLICK HERE
Best Alarm System for Jeep Review
1. Viper – Best Alarm System for Jeep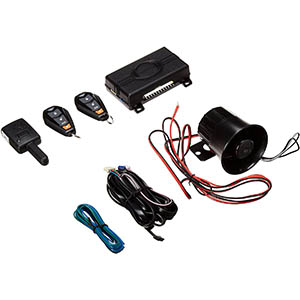 If you're in the market for an affordable, user-friendly, and dependable alarm system for your Jeep, Viper might have the perfect offer. This company is a known leader in the market of security solutions and knows exactly what the average driver is looking for. It has been around on the market for decades and boasts a perfect reputation. As for the 350 Plus system, it's got a set of top-notch key fobs that look great and don't wear out over time.
Plus, it is very easy to program and install on your own. Most aftermarket anti-theft tools/devices are very hard to make sense of and force you to pay a specialist to handle the installation. Well, that's not the case with Viper! As long as you follow the instructions, you'll be fine. They could've been a bit clearer, though. And what about the cons? This is a one-way remote, meaning you won't get a sound, text, or any other type of confirmation from your vehicle.
Pros & Cons
Trusted by generations of Jeep drivers
Easy to install/program on your own
Premium-quality key fobs included
It's a one-way remote system
Recommendations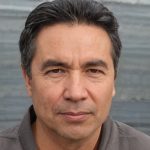 Viper did an excellent job with this alarm system. It's reliable, very easy to install, and has lots of extras, including anti-jacking, a panic alarm feature, and a set of four-button remotes. Too bad it's not a two-way system.
2. Compustar – Best Alarm for Jeep Wrangler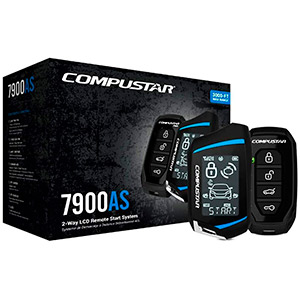 This is the least affordable product on today's list. Compared to the competition, CS7900 is, indeed, quite expensive. So, let's see whether the steep price-tag is compensated in any way, or not. The first thing that caught my attention was the impressive remote range (up to 3000 feet). That means you'll be able to communicate with your Jeep and control it from half-a-mile away.
The package, in turn, is quite generous and includes a backup one-way remote. The main remotes are, of course, two-way, and provide audio + visual confirmation of your actions through stylish and informative LEDs. I also want to mention the security sensors that can be installed on doors, windows, the hood, and the trunk. Add a one-year warranty, and you'll see why Compustar's alarm system is still an excellent choice despite the not-so-cheap price.
Pros & Cons
Market-leading range (3k+ feet)
Comes with a backup remote
Standard one-year warranty deal
Recommendations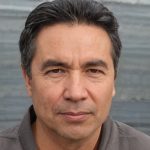 Jeep owners ready to invest big bucks in a premium-quality alarm system will be pleased by what Compustar has in stores. They'll get an extended remote range, a long list of cool features, a shock sensor, high-quality LEDs, and more. The price-tag is a bit steep, of course.
3. EasyGuard – Best Car Smart Alarm System for Jeep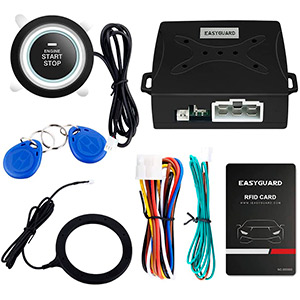 Do you feel like all the other anti-theft systems are a bit too expensive for you? Don't worry: EasyGuard has one of the cheapest products. Mostly, alarm systems in this price range are of poor quality, but that's not the case with EC004. It's compatible with a long list of DC12V petrol vehicles, including pretty much any Jeep model out there. Another thing worth mentioning is how quick this company is to ship/deliver its products.
You won't have to wait for a whole week for this alarm system to arrive. I do, however, have to also point out that EC004 isn't the most durable or dependable system on the market. While it will last for a couple of years or longer, some drivers claim it tends to give up even sooner, malfunctioning and – eventually – dying out.
Pros & Cons
Takes very little time to arrive at your doorstep
Fits almost every single DC12V petrol Jeep
A good choice if you're on a tight budget
Durability and reliability issues
Recommendations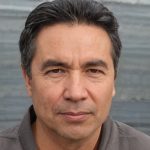 Folks on a tight budget that need a new alarm system ASAP might want to put EasyGuard on their list. This isn't a reliable product, that's true, but it fits a rather wide range of Jeeps and takes little time to arrive.
4. Pyle – Best Car Alarm System for Jeep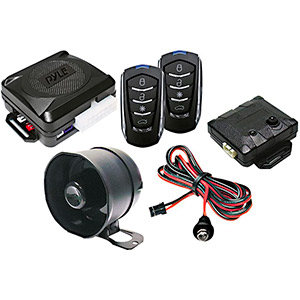 Moving up with the list, we've got Pyle's PWD701. Its biggest advantage over the competition is the loud two-tone siren. It's got 120dB under its "belt" and will make sure the entire neighborhood hears it (which is a good thing). The feature-set is pretty decent, too: valet overdrive switch, ignition indicator, 2 aux ports, sensor bypass, and 2 remote transmitters, to name a few.
Plus, the company offers numerous optional features to choose from. A quick note: with Pyle, your purchase will be covered by a limited lifetime guarantee. This is a rather generous deal, as most alarm systems don't include any warranties. Too bad the alarm system is too sensitive and goes off when a truck passes it by or a cat jumps on the roof.
Pros & Cons
Pretty loud: 120dB two-tone siren
Can be equipped with extra features
Generous (limited) lifetime guarantee
Overly sensitive alarm system
Recommendations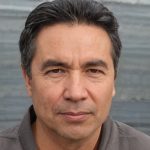 The Pyle alarm system is a safe bet for the average Jeep owner. It's quite feature-packed and allows the customer to get even more for an extra price. PWD701 has one of the loudest sirens and is backed up by a limited warranty. Sadly, it's overly sensitive and tends to sound the alarm out of the blue.
5. Avital – Best Security System for Jeep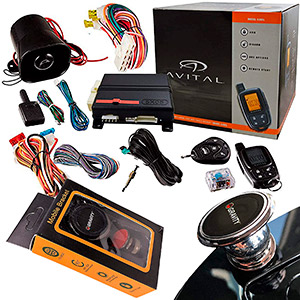 Last, but not least, let's take a look at what Avital has brought to the table. What I really like about 5303L is the multi-level security system. It allows the driver to choose which sensors should be activated, and which ones need to be turned off. On top of that, it includes four auxiliary outputs, which is quite impressive. You can use those to connect most of the accessories in your Jeep.
The outstanding customer support also deserves our attention. The support agents are very quick to respond and share helpful tips and tricks. As for the most significant downside, this system is very hard to install. The manufacturer recommends professional installation, and that's not very cheap.
View on Speed & Sound Electronics
Pros & Cons
Advanced multi-level security for maximum efficiency
Four aux outputs to activate other accessories
Excellent customer support: fast and helpful
Quite a challenge to install on your own
Recommendations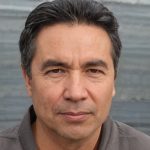 Multi-layered security, lots of aux outputs at your disposal, and strong customer support turn the Avital alarm system into a must-have. However, while it's very user-friendly and intuitive, you won't be able to handle the installation unless you've got the skills of a pro.
Buyer's Guide
There are literally hundreds of different alarm systems on the market – how do you know which one to pick? We just checked out five great offers from leading brands that will be worth every single penny. However, if my top choices aren't a 10/10 for you, this guide will help to find an anti-theft product that will fit both your budget and your needs. Here are the most important things to keep in mind when scrolling through the various options.
The Price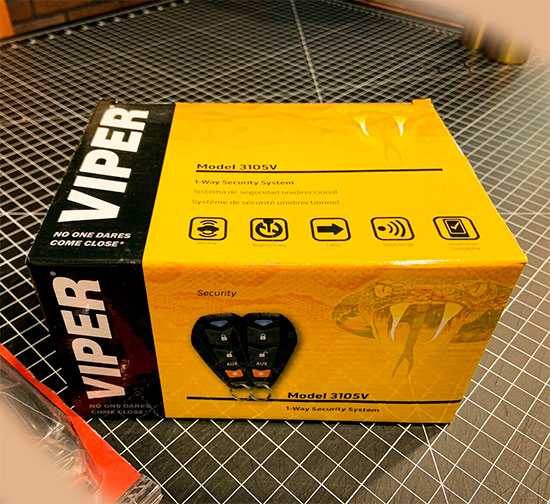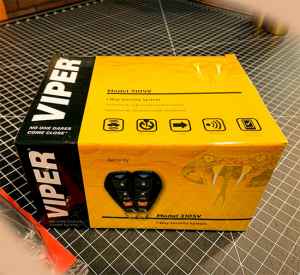 Right now, you can get a decent anti-theft/alarm system for 40-50 US dollars. It will be reliable, long-lasting, have a decent remote range, and more. There are some cheaper offers available as well, but they won't be as dependable or have as many features. And what about the premium price-range – should you consider it? Well, if you've got the extra bucks, for that kind of money, you can expect a wider range, more extras, and a couple of high-res LEDs.
But, for the average Jeep owners, alarm systems that cost $40-50 will still hit that "sweet spot" in terms of quality and pricing.
The Siren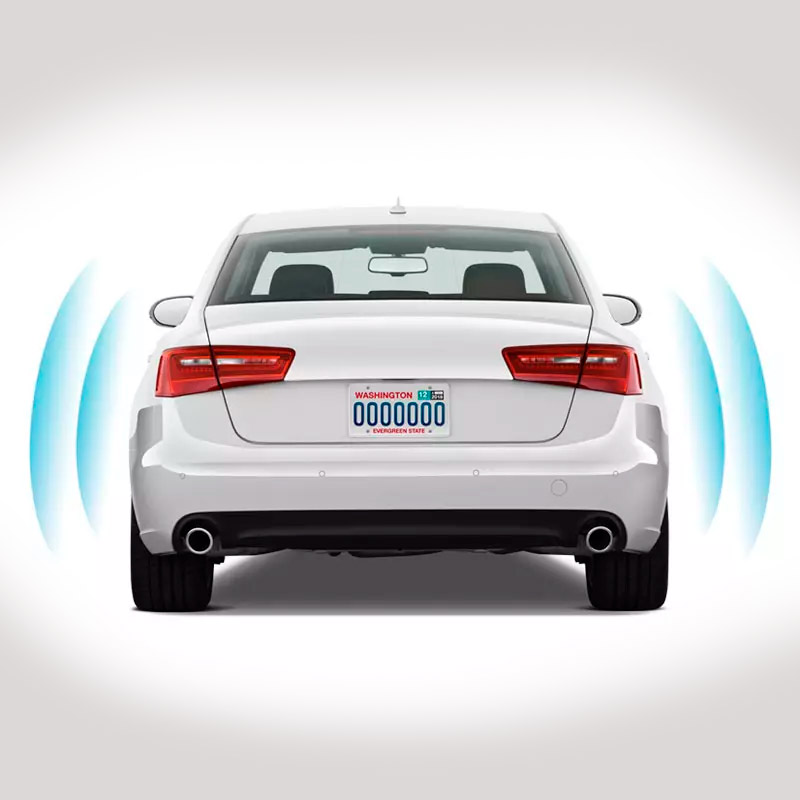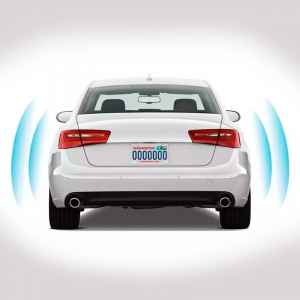 When talking about the siren, I mean how loud it can get. Without getting into techy details, let me just say that 100dB is a good place to start. But if you want to make sure the alarm system is really loud, there are some two-siren systems that can put out 120+ decibels of sound. The tone isn't very important, of course, but, say, with Pyle, you can choose a 6-tone siren, and it won't be very expensive.
What's more important is how the sensors react to different situations, like broken glass or a heavy impact, not just attempts at breaching the doors. Kill switches and chirp alarms should also be a part of the package. They will make the thieves run away before they can cause any harm.
The Range
Look for an alarm system that has an extended range. Yes, you guessed it right: the higher the remote range, the better, as you'll be able to send and receive a signal from afar. Keyless entry, remote locking, and remote alarms – all those features will be available even if you're located thousands of feet away. For starters, 2000 feet will be a decent range. And if, say, your house is located far from the parking lot, I recommend 3000+ feet.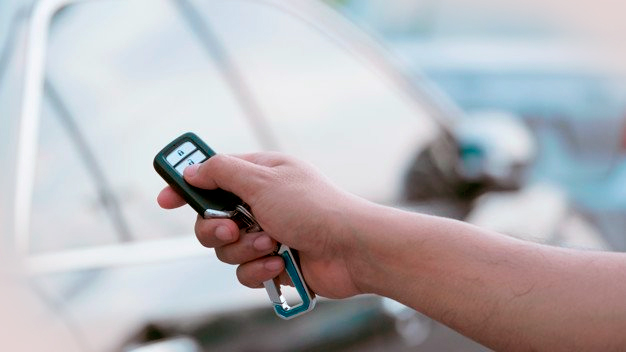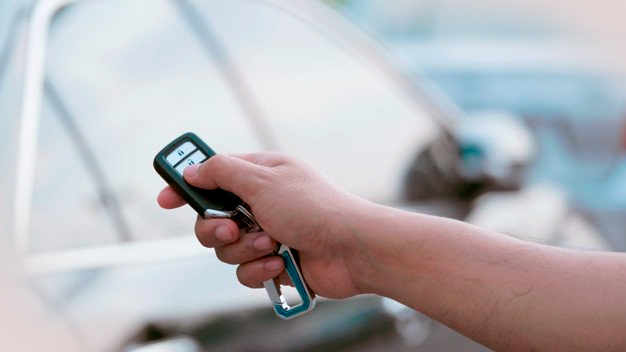 Remember: while some alarms have a modest remote range, they do come packed with antennas that were specifically designed to extend the range. Or, you can just order them at an online store. Good-quality antennas won't cost you a lot and will be a worthy investment.
Two-Way Remotes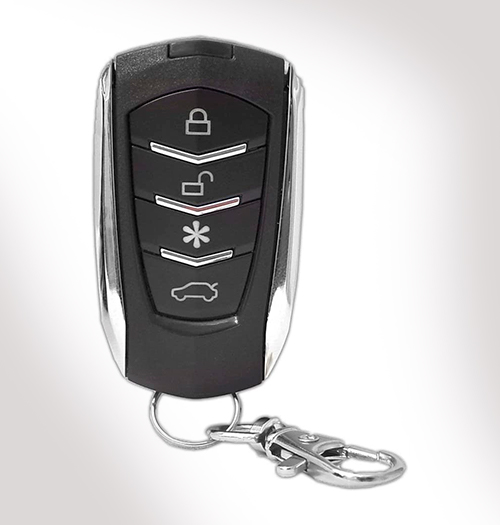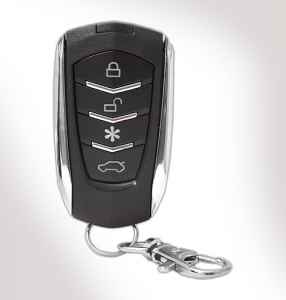 What's the difference between one-way and two-way remotes, you might ask? It's simple: with a one-way system, you don't really know whether your Jeep "understood" your commands, or not. In contrast, a two-way remote system ensures that the vehicle communicates with the driver from a distance. So, when you push the start button or lock the doors from the remote, you'll receive an instant confirmation.
It will be a sound beep or something like that. A more advanced unit will have A LED screen with useful information about your Jeep (the temperature, the doors/windows, and more). The difference in price between one-and two-way remotes is minimal, which is why you should always get a two-way setup.
Aux Outputs
As for the extras, the most useful additional feature to look for would be a set of auxiliary outputs. They allow connecting different accessories to the remote system and controlling them from a distance. The list includes remote start, window roll-up, headlight activation, and more. Most modern-day alarm systems have two aux outs (the more advanced ones include up to four).
Installation Options
The cost of installation will vary depending on the type of alarm system selected, as well as the complexity of the wiring process involved in connecting it to your Jeep's electrical system. Some Jeep models come with pre-wired systems that may only require minimal setup work by a professional installer. Other models may require more complex wiring processes that can add to installation costs significantly.
Best Alarm System for Jeep (Updated September, 2023)
Product
Product Information
View on Amazon

Editor's Choice

1) Viper 350 PLUS 3105V

Best Features:
– One of the most popular alarm systems ever
– Very easy to program – won't take long
– Features high-quality key fobs
Type: 3-Channel 1-way Security System with Keyless Entry 4-Button
Fits Models: Universal

2) Compustar CS7900-AS

Best Features:
– Impressive remote-start range: 3000 feet
– Includes a backup one-way remote
– Covered by a one-year warranty
Type: All-in-One 2-Way Remote Start and Alarm Bundle
Fits Models: Universal

3) EASYGUARD EC004

Best Features:
– Fast shipment within the United States
– Compatible with a wide range of petrol vehicles
– One of the most affordable options on the market
Type: Smart RFID Car Alarm System Push Engine Start Button & Keyless Go System
Fits Models: DC12V Cars

4) Pyle PWD701

Best Features:
– Comes packed with a 120dB two-tone siren system
– Lots of optional features available
– Backed by a limited lifetime guarantee
Type: Car Alarm Security System
Fits Models: Universal

5) Avital 5303L

Best Features:
– Multi-level security at a reasonable price
– Includes four aux outputs for more remote control
– Outstanding customer support
Type: 2-Way Security System with Remote Start and Keyless Entry
Fits Models: Universal
Conclusion
And there you have it: my list of the best alarm systems for your Jeep. As we learned today, for a reasonable price, you can get a state-of-the-arm bundle system that will not only sound the alarm, but also allow for keyless entry, remote control, and more. Finding the perfect alarm system for your Jeep requires careful research and consideration.
Be sure to look into all types and features available, as well as installation costs and options. With a clear understanding of the available systems and their features, you'll be able to make an informed decision about which system is best for your Jeep. Don't rush yourself – take some time and give every single product on the comparison table the attention it deserves. They all have their strong sides and disadvantages; so, choose wisely!
The Buyer's Guide will be of great help in understanding what to look for in an anti-theft system. And if you still have some questions, don't hesitate to reach out! I also welcome all Jeep owners to share their experiences, personal stories, and tips-tricks in the comments section. Drive safely, and protect your Jeep!