Very often, Jeep owners rely on stock performance, and there is nothing wrong with it since the vehicle is created to provide reliable and strong performance. However, there are times when you think that a little upgrade would be great. That is when the Best Tuners and Programmers for Jeep Gladiator come in more than useful.
That fact that the number of drivers willing to dive into the Jeep computer system grows adds up to the variety of various tuners and programmers available on the market. However, not all the items that you can find online are destined to make your truck perform better. That is why today, I am going to share with you a list of products I see worthy and effective when it comes to the improvement of Gladiator's performance.
Best Tuners and Programmers for Jeep Gladiator Review
1. Superchips 3571-JT Flashcal F5 Programmer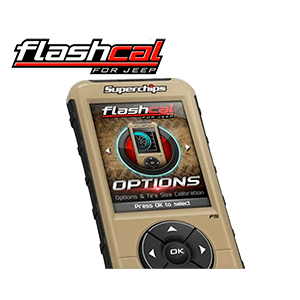 It is true that Superchips is one of those brands that never stop upgrading their stock. This time we are going to discuss the Flashcal F5 programmer that has been created to improve the vehicle tuning drastically. The fact is that this time the manufacturer has put a lot of thought and consideration into the minor features, which tend to matter much in the long run.
Should you consider adjusting the larger tires, you are faced with a choice either to take your truck to the garage and have it done professionally and for a price or do it on your own with the help of a reliable programmer. If you choose the latter and you are looking for an affordable option – Superchips has your back!
It should be added that the programmer is easy to install as well as to operate. Besides, it is Internet updatable, which is surely a benefit since the device will never be out of date. Apart from speedometer recalibration, there are many other useful functions that the device is packed with, and that is what makes it so required.
Pros & Cons
Compact and practical programmer
Reliable error detection
Improved functionality and durability
Minor performance features covered
Recommendations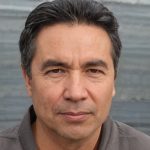 If you do not want to spend a fortune on the programmer, but you wish to be sure that it is going to help you rather than on the contrary, then you should consider getting the Flashcal F5 from Superchips for your Jeep Gladiator.
2. Superchips 41051-JT TrailCal Programmer for 2020 Jeep Gladiator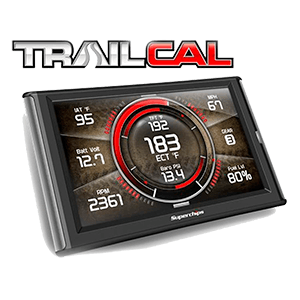 Just like any Jeep Gladiator programmer of premium class Superchip TrailCal is one of those devices that is not going to go light on your pocket. However, just before you dismiss it because of the price, you should at least learn about all the perks that the device is designed to offer. The fact is that apart from usual tire recalibration, the programmer is made to adjust the gear-ratio changes, provide supreme monitoring and control over your vehicle without the need to getting the hoop open.
Since it is the latest innovation from the provider, it is equipped with a gorgeous high-res screen that allows you to play around with the layouts and control anything you need with as much as just a swipe or touch of your finger.
The device is provided with a power plug, inclinometer gauges, other digital gauges, and it is also supported with a one-year warranty, which is a pleasant addition to all of the mentioned above.
Pros & Cons
Sleek and elegant design
Responsive screen
Durable and potent programmer
Packed with a wide variety of useful functions
Premium price may be a little too much for some customers
Recommendations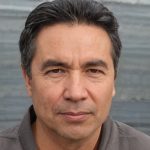 In case you are looking for a highly modern and innovative programmer, and you are willing to spend a pretty penny on it – a premium-class programmer from Superchips is waiting for you!
3. Z Automotive Z-TZR-JLM Tazer JL Mini Programmer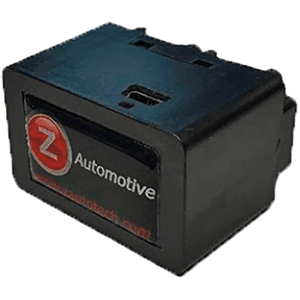 It is true that many people aim at purchasing a quality programmer to have their tired changed for larger ones. However, it is also true that a reliable programmer has more to offer than just the tire recalibration. That is why, when designing their mini programmer, Z Automotive added the possibility of factory lighting change as well as accessory customization to the table.
To cut a long story short, it needs to be pointed out that the programmer offers you a chance to play around with more than 50 factory features with the help of your steering wheel buttons and dash display. It may seem that such a complex programmer may be too difficult to install on your own, but that is a misleading assumption since the installation is more than swift. All you need is to plug it into the SGW module and connect it via a USB cable, which is provided.
Lastly, the programmer is designed to support the aftermarket lighting upgrades, and that matters much if you are planning on customizing your vehicle from the outside too.
Pros & Cons
Quick programmer unmarrying
Swift installation
Simple and practical build
Compact and practical design
Rock Crawl braking assist
The price is a little higher than average
Recommendations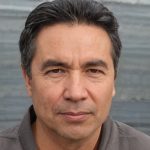 One of the main disadvantages that some users point out is the absence of the display, but if you ask me – there is no need in one. If you are looking for a programmer to last you for a while and to provide you with a reliable vehicle control – A Automotive mini programmer would be the one to consider.
Best Tuners and Programmers for Jeep Gladiator (Updated December, 2023)
Product
Product Information
View on Amazon

Editor's Choice

1) Superchips 3571-JT

Best Features:
– Reliable quality from a trusted brand
– Simple installation
– Full set of functions covered
Fits Models: Jeep Gladiator JT (2020)
Engine Type: V6 ( 3.6L / 220 )

2) Superchips 41051-JT

Best Features:
– Uninterrupted and precise performance
– High-quality off-roading device
– Provided with a variety of useful functions
Fits Models: Jeep Gladiator JT (2020)
Engine Type: V6 ( 3.6L / 220 )

3) Z Automotive Tazer JT Mini Programmer

Best Features:
– Durable but compact design
– Over 50 functions supported
– User-oriented installation
Fits Models: Jeep Gladiator JT (2020)
Engine Type: V6 ( 3.6L / 220 )

4) Pedal Commander PC07BT-Gladiator

Best Features:
– Improved acceleration
– Gas economy
– Effortless installation
Fits Models: Jeep Gladiator JT (2020)
Engine Type: V6 ( 3.6L / 220 )
Conclusion
If you are planning on taking your Gladiator off-roading often, then playing around with a larger tire is the task to get used to. However, while switching the tires may be the easier part of the process, you need to calibrate them with the speedometers as well. That is when a worthy programmer comes in more than useful. While the market is filled with worthy options, you need to choose those that are designed for your vehicle type precisely, that is when this review comes in more than handy, don't you think?