Even if you're not a fan of off-roading and prefer to stick to the highways, a roll cage is still a must. In simple words, it's a frame that was specifically built to safeguard the driver and the passengers during an accident. Rollovers are the cause of too many deaths on the road, but with a sturdy, dependable cage, you'll be well-protected. Today, our focus will be on the best Jeep Wrangler roll cage.
I tested a fair share of market leaders before I came up with the following list. A quick note: all three roll cages are made of DOM tubes that are manufactured from one of the most durable materials on planet Earth. I'm talking about SAE 1020 steel, of course. Plus, they are backed by a five-year warranty, which is always a big pro. Alright, now we can get right to my top picks!
Buyer's Guide
Wrangler drivers planning on buying new accessory/gear/hardware for their vehicle should do some "digging" in advance. What I mean is that it's always a good idea to have at least some general idea about the product you're about to pay for. That's why I made this Buyer's Guide: to help you learn the key factors that can make it or break it for a roll cage. It's not the design, the color, or the brand that you should be looking at. So, what then? Let's find out!
Price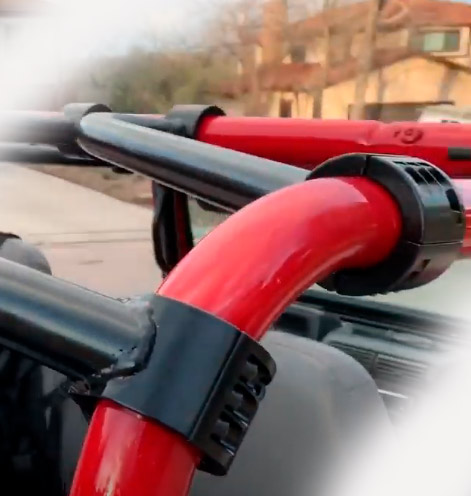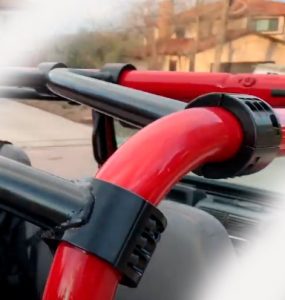 I don't even need to do any explaining for this one. Statistically, most potential customers look at the price first before they even think about all the other specs. The good news is – in 2020, affordability is one of the biggest trends. Third-party manufacturers are trying to find new ways to cut down production cost so that their products can be competitive on the market.
These days, high-quality, durable roll cages are reasonably priced. Plus, they last forever and you won't have to take care of them much. Of course, I can't name an exact price, as it's jumping up and down all the time. But, as a general rule, look for something in the 550-700 USD range. These frames offer the perfect balance of price and quality.
Material Quality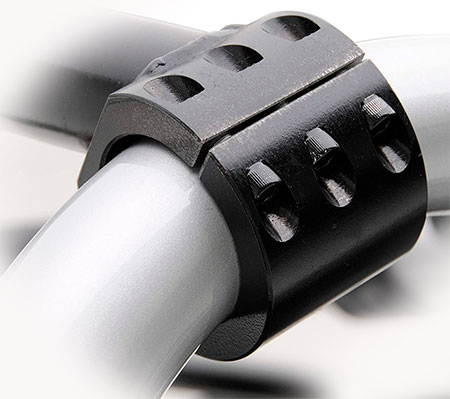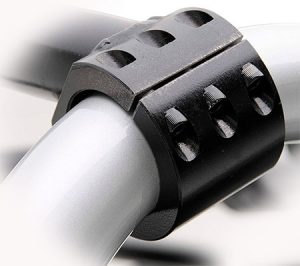 The #1 job of any roll cage is to protect the driver and the passengers from accidents when the Jeep rolls over. Therefore, the framework of reinforcements should be brick-strong and be able to withstand the hardest hits. Aluminum is a decent choice for this task: it's lightweight and sturdy at the same time. However, if you're looking for the ultimate material for the cage, SAE 1020 steel will be the best pick.
This is a very dense, elastic, and hardened type of steel that can take any type of "beating" on the road. The Smittybilt frames that I reviewed today are all made of DOM (Drawn Over Mandrel) tubes, which, in turn, are constructed from SAE 1020 steel. They don't rust and you'll be surprised by how easy it is to keep them clean.
Ease of Installation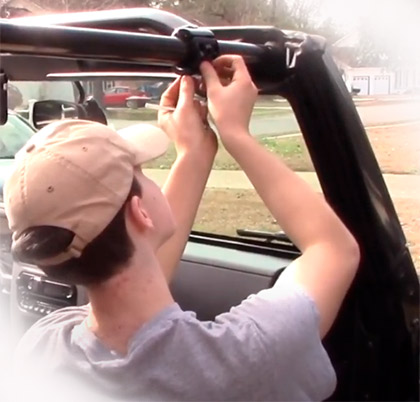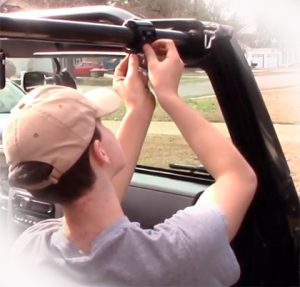 The installation process used to be quite complicated back in the day, especially for one single man/woman. Lucky for all of us, that's not the case anymore. Most roll cages come packed with a pivot on one side and grade-ten fasteners on the other one. All you'll have to do is attach the "knuckle system" to the roll bar of your Jeep Wrangler using the pivot and the fasteners.
I recommend checking out instructions/guide videos on YouTube – they will make everything easier. The frame always comes assembled: there's no need to spend hours trying to attach the separate parts to each other.
Warranty
There aren't that many warranty options out there, to be honest. But you can always expect to get a five-year limited finish warranty. Yes, that means that the company is ready to compensate if the finish starts to peel off or you notice the effects of rust or corrosion. Sadly, there are no guarantees that after you wreck the frame, the manufacturer will send you a new one or repair it free of charge. You'll have to go to a mechanic and spend your own bucks on that.
Best Jeep Wrangler Roll Cage Reinforcement Kits (Updated August, 2022)
Product
Product Information
View on Amazon

Editor's Choice

1) Smittybilt 76901 SRC Roll Cage Kit

Best Features:
– Easy installation with a pivot and (grade-ten) fasteners
– Fits all third-party vehicle tops (both soft and hard)
– An excellent pick for the earlier Jeep JK editions; fits perfectly
Fits Models: Jeep Wrangler JK 2-Door (2007-2010)
Color: Gloss Black
Warranty: 5 year
Available Options:
– Jeep Wrangler JKU 4-Door (2007-2010)

2) Smittybilt 76903 Roll Cage Kit

Best Features:
– High-quality padding
– Grease-filled threaded holes (protection from rusting)
– An affordable purchase
Fits Models: Jeep Wrangler JK 2-Door (2011-2018)
Color: Gloss Black
Warranty: 5 year
Available Options:
– Jeep Wrangler JKU 4-Door (2010-2018)

3) Smittybilt 76900 SRC RollCage Kit

Best Features:
– Includes all necessary hardware for installation
– Incredibly sturdy and reliable
– Looks good and adds a rigid touch
Fits Models: Jeep Wrangler TJ (1996-2006)
Color: Gloss Black
Warranty: 5 year
Conclusion
There you have it – my list of the best roll cages for Jeep's legendary Wrangler. You might've noticed that they all come from Smittybilt, and there's a reason for that. First of all, it proved to be the most trustworthy and reliable brand for this particular Jeep. Secondly, their frames are quite affordable and won't leave your wallet/bank account empty. This is a California-based company, meaning all of its products go through rough testing before hitting the market.
If you're in search of a low-budget roll cage, Smittybilt may be a good choice for you. Obviously, all three options are very similar to each other, but they fit different vehicles – keep that in mind. Got some more questions you'd like to clarify? Don't be shy to reach out in the comments section! I'll be happy to lend a hand and help you pick the right roll cage for your Jeep!