If you've got a thick enough wallet to get a brand-new, shiny Wrangler, you can just skip this guide. On the other hand, if you're like most of us, and would like to save some hard-earned bucks and go with a used Jeep instead, I promise you'll find this post to be rather interesting. So, what is the best time to buy Jeep Wrangler? Well, it largely depends on your budget and what you're looking to get with it.
First, I want to introduce you to the key factors that make a vehicle depreciate (lose its price). Next, we'll talk about how quickly the average car drops in value and where the Wrangler stands in all this. Alright, without further ado, let's get right to the meat and potatoes!
Car Depreciation: Major Causes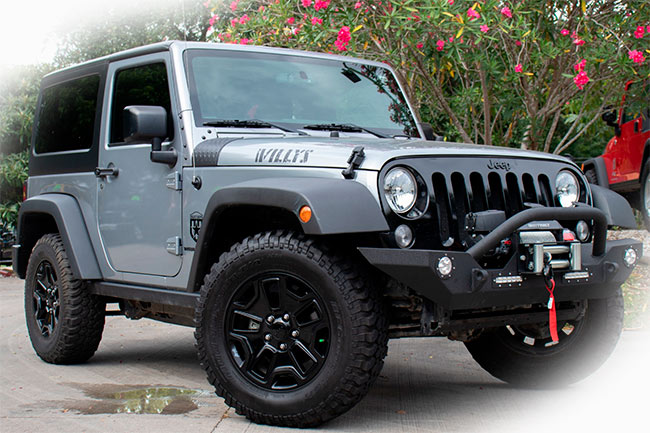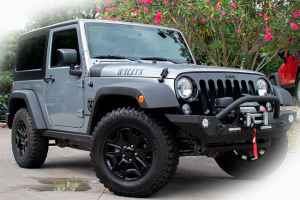 The older the SUV (or any other car), the lower its value will be. This is a universal rule. Still, there are some aspects that you can (and probably should) take into consideration, as they greatly affect the price. Take a quick look:
The more miles you put behind your four-wheeled monster, the less it will be worth. So, that means two different vehicles from the same model year won't cost the same if they have different mileage.
Fuel Efficiency. Trucks and SUVs that consume too many gallons of that good stuff are usually not that popular among fans of used cars. In the long run, that extra cost of fuel can be quite significant.
Any damages to the exterior or the interior will drop the car's worth substantially. Make sure to check for any dents when considering a used Wrangler.
Reputation/Resale Value. Well, that's not a problem for the legendary Wrangler, as it has one of the best reputations on the market.
When do Wranglers Start to Lose Value?
With the key factors that drop the price out the way, let's talk about how quickly vehicles lose value. Here's how things are right now:
Post-purchase. Did you know that a brand-new ride loses its value THE MOMENT you get behind its wheel? That's right: the average drop in price is 10-11%, which is kinda crazy. With the Wrangler, you can expect something in the 5-6% range, give or take.
After one full year. The biggest loss of value happens within the first year. On average, a year-old Wrangler will be a 15% off kind of a deal. The less popular SUVs will come in at -20 or even -25%.
After five years. Each consecutive year after the first 12 months depreciates the value by 15%. Thus, a five-year-old SUV can be yours for only 40% of the original price (yes, it will lose up to 60% of the initial cost). However, as we already learned, the Jeep Wrangler boasts the lowest depreciation rating. That means you're looking at a 25-30% drop in price after five years.
When should you invest in a used Wrangler?
As with pretty much any other nameplate, a Wrangler that's 12- to 18-month-old will be the sweetest deal for most drivers. You won't even feel like it's a used Jeep, and you'll still get to save 15%. The second buying point is a six-year-old ride. Consider this option if you're on a tight budget but still want a Wrangler in near-perfect condition. That will cost you 15K US dollars, or even less, depending on the configuration.
Last, but not least, the third buying point is a 10-11-year-old SUV. Now, while the Wrangler still holds up pretty nicely after a decade on the road, only consider this deal if you're really low on cash. That's because some extra expenses will, most likely, be on the menu.