If you've been driving a Jeep SUV for a while, I bet you've heard about tube doors once or twice. They're pretty popular, especially among the fans of customized vehicles. So, what are they all about, and, most importantly, what will you gain from investing in an aftermarket set? What benefits do Jeep Tube Doors have for off-roading and regular driving? That's exactly what we're here to figure out!
Now, I own a sweet pack of "tubes" and am pretty happy about them. First of all, they are really cool and make my Jeep look dope. Secondly, they let me feel the wind in my face and enjoy the wilderness while still being protected from trees, bushes, animals, and collisions. Got you excited already? Great, then let's go ahead and learn more!
Security and Freedom in One Package
Most of us (and by "us", I mean Jeep owners) like the excitement of driving out into the wilderness without any doors. The dirt, the mud, and the challenging terrain just feel a whole lot different when you're up-close and personal with it. But here's a dilemma: what do you do with the factory doors? Do you remove them for a couple of days, or drive a couple of months without any protection on the sides?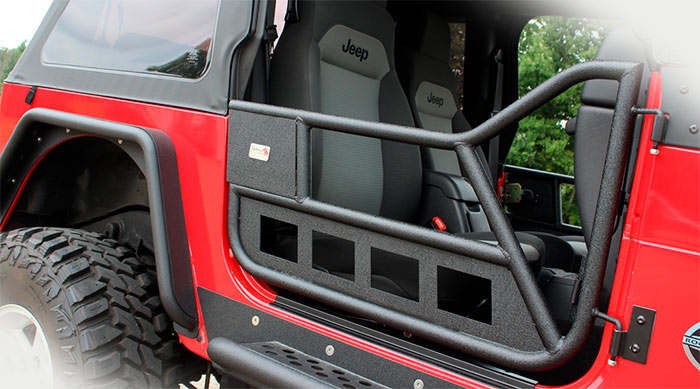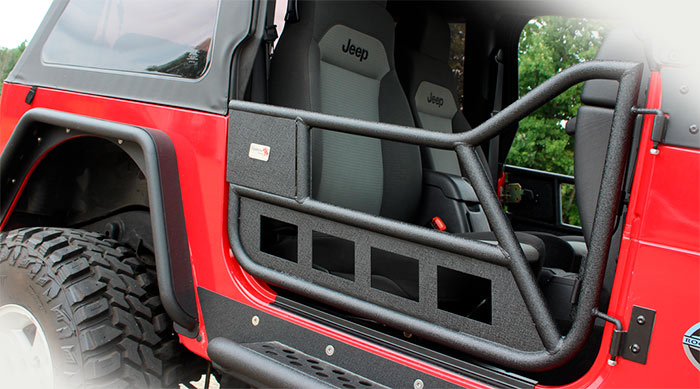 Well, you can forget about all those issues with tubular doors. For the summertime, they're exactly what the doc ordered. They take care of your safety, storage, and free you from any legal charges. That's right: don't forget that in many US states, it's illegal to drive around without doors. That's when Jeep TJ tube doors swoop in to save the day. I specifically mentioned the TJ, as statistically, most doors-less Jeeps you see on the streets are actually the TJ model.
Added Visibility and More Style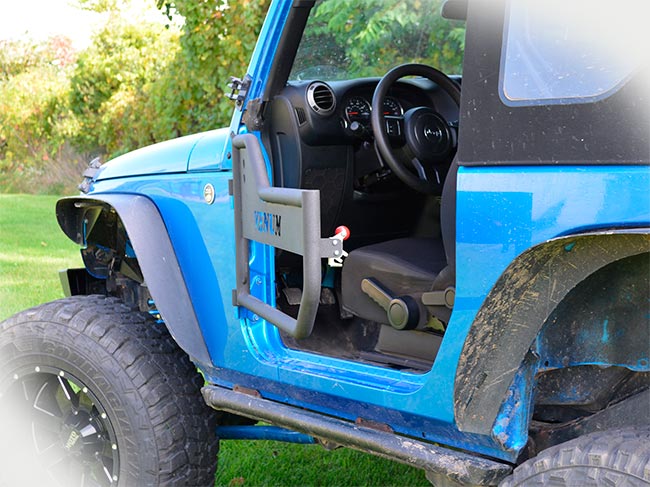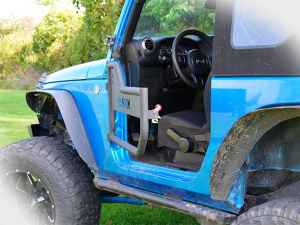 You don't need me to tell you that if you live in a windy area, or when it's really cold outside, tube doors won't do you much good. So, that leaves a really hot summer (or maybe some spring days as well) as your window of opportunity. Now, tube doors are significantly smaller compared to a factory set and give you an extended view of the surroundings. That means the fans of off-roading will greatly appreciate the added visibility.
On top of that, when it's hot and humid outside, that fresh wind coming into the Jeep will feel like heaven. Oh, and don't be afraid to remove the top as well to enjoy the day even more. And did you know that there are dozens of different designs for tubular doors. You've got safari types of styles, patriotic US-flag designs – the list goes on and on. Plus, you can always paint them to your liking.
Easy Come, Easy Go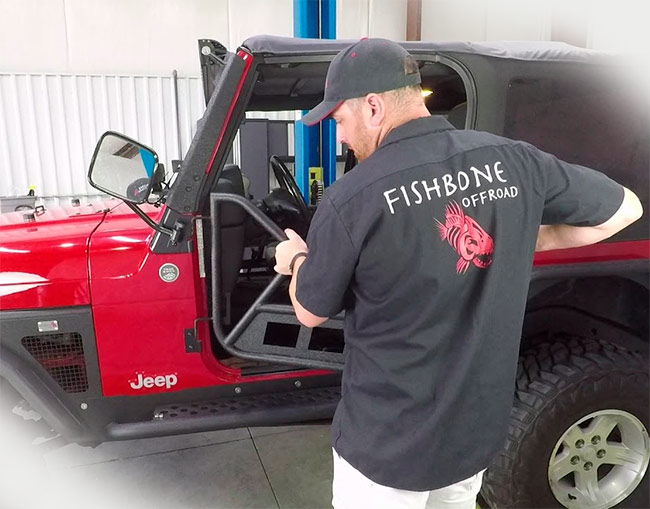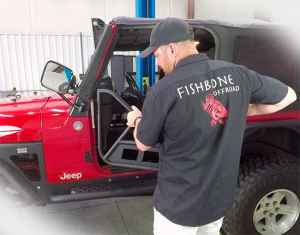 One of the best things about tube doors – they're incredibly easy to install. Essentially, they're a set of metallic tubes in the shape of a frame that you replace the factory doors with. And thanks to precision engineering, they slide right into the hinges on your Jeep. Yes, they have pins that make the installation process effortless. It won't take you long to remove them either. Don't worry: no bending, cutting, or drilling will be necessary.
Just make sure the TJ, JK, or Jeep JL tube doors that you want to buy are a 100% fit with your nameplate, model year, and trim. What you should look for is a sturdy enough construction that still has a lot of cut-outs so that the driver and the passengers don't get overheated when driving through rough terrain.
Extra Storage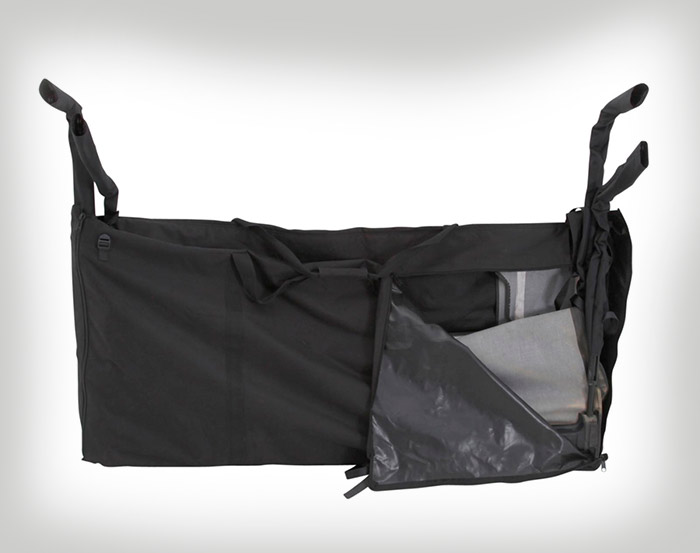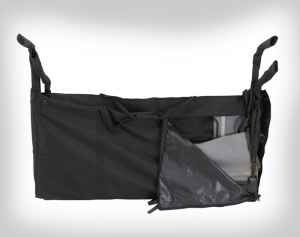 Jeep owners know very well how limited they are in terms of cargo and storage space. Most factory doors have storage for holding various items, and all of that will go away once you remove them. Don't worry: you'll get plenty of storage with tube doors. You might have to spend a bit more, but in return, you'll get mesh screens or canvas that will accommodate all of your stuff.
Moreover, brands like Rugged Ridge and Smittybilt also offer storage bags and cargo covers that solve the storage problem once and for all! These bags won't be able to carry anything too big, but medkits, smartphones, flashlights, and some park/beach necessities will go in there perfectly.
What to Look for in Tube Doors?
Alright, so, with the basics out of the way, let us talk a bit about the key factors when shopping for tube doors. You could, of course, go with the first pack that you like, but it might end up disappointing you. Here's a detailed look at the most important aspects to look for in "tubes":
Material Quality. Most manufacturers go with steel, or, rather, steel sheets with tubing. This is the best solution for safety, durability, and flexibility. There are also aluminum-made tube doors, of course, but they're not as great. Steel is generally harder and it takes a really hard hit to dent it. On the downside, steel isn't 100% protected against rust/corrosion. Therefore, make sure that the tubular doors have powder coating. Otherwise, they'll go bad in the blink of an eye.
Next, you might want to get a set of release mirrors for Jeep to be truly ready for the off-road. True, most aftermarket tubular doors come packed with side mirrors; sadly, they're usually not that great. Fortunately, many aftermarket tube doors can work with Jeep factory style mirrors, which means you won't necessarily have to invest in new mirrors.
It's just as illegal to drive without mirrors as it is to drive without doors, by the way. And when you decide to cash in for a new set, make sure the mirrors provide good visibility and boast above-average durability. There's nothing worse than brittle mirrors that are easily damaged when hit by a tree branch or something like that.
The Package. One last thing to check is how many tube doors the set includes. Most first-time buyers forget about this important part and end up disappointed with their purchase. Say, a Jeep JK tube set of two will be perfect if you're the proud owner of a two-door body style slash wheelbase. But if it's a larger SUV with four or even five doors, that won't cut it. That's pretty much all you have to worry about when switching from factory doors to a tubular pack, though.