There are dozens of strong and reliable SUVs out there; yet, if you want the best of the best for off-roading, the Wrangler is the way to go. But how do you choose the right model slash wheelbase – how do you pick between a two- and a four-door configuration? As always, there are no 100% right or wrong answers here. It all depends on what you're looking for in a Jeep.
So, join me, and let's go over all the most defining factors, including performance on and off the road, comfort level, space, and, of course, the price.
Starting with the Price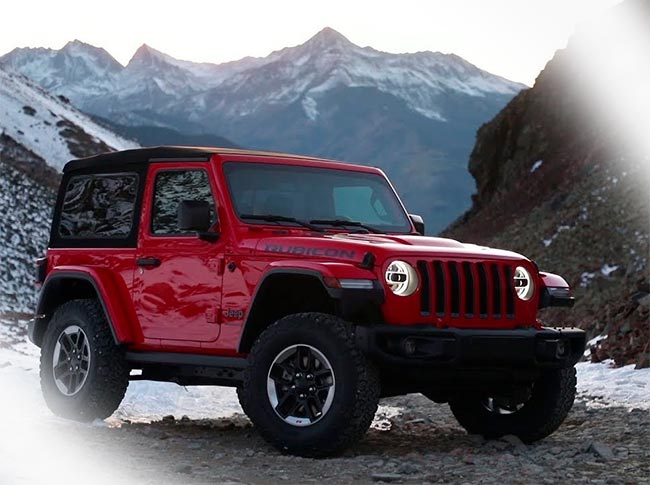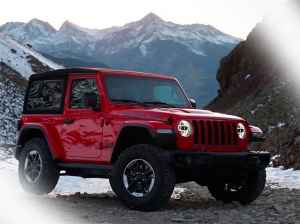 You don't need me to tell you that a four-door Wrangler will cost more than a two-door edition. This is true for all the available trim levels. The reason: a two-door SUV is smaller and involves less engineering work and materials. The good news is – two-door Wranglers aren't in any way limited compared to the longer-wheelbase models. I'm talking about the exterior, interior, safety, and techy extras.
On average, the price difference will be 3-4K US dollars, depending on the dealership and other factors. Therefore, if you're on a tight budget and want to get a shiny new Jeep ASAP, go with the two-door configuration. But get this: Wranglers last for a very long time (a couple of decades, at least), and you might want to think twice before investing in a less capable edition.
True, you could always sell the two-door model later and go with the "big brother", but the resale value on a two-door Wrangler is actually lower – keep that in mind!
Comfort, Space, and Cargo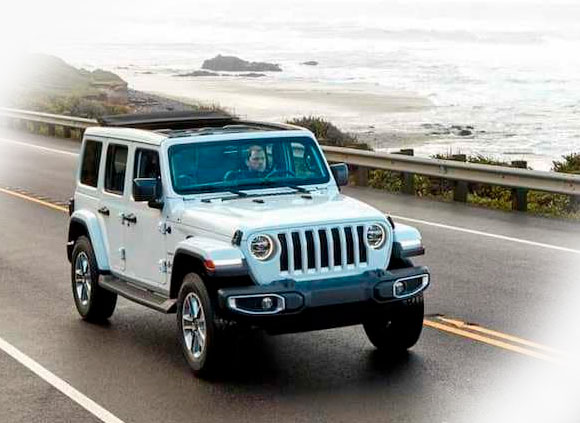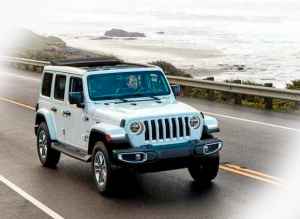 Here are some hard-and-true facts: the 2- and 4-door Wranglers aren't any different in height or width. In fact, they're almost 100% identical. It's the length that matters, though, and the 4-door Wrangler is ~22 inches longer (again, depending on the actual trim level, configuration, and model year). That's a really big difference, one that you'll most likely appreciate, especially when driving to a camping site with your friends.
The passenger space in the 2-door Wrangler is very modest, to be honest. You'll be lucky to fit two adult passengers on the back seat. A four-door Jeep, in turn, won't have any issues with accommodating three or more grown-up backseat riders. Besides, in a 2-door SUV, it can be quite tricky to get into the back. Without folding the front seat and some advanced "crawling" skills, that may not even be possible.
Things aren't any better in terms of comfort. There's very little legroom, which means taller-than-average passengers won't feel cozy in a two-door Wrangler. Even if you get a set of brand-new Jeep Tube Doors, that won't turn anything around for you. The ridiculously limited cargo space is even more reason to pick the four-door Wrangler. With the rear seat folded down, it can carry quite a lot of stuff – just enough for a lovely camping adventure.
Checking Off-Roading Capabilities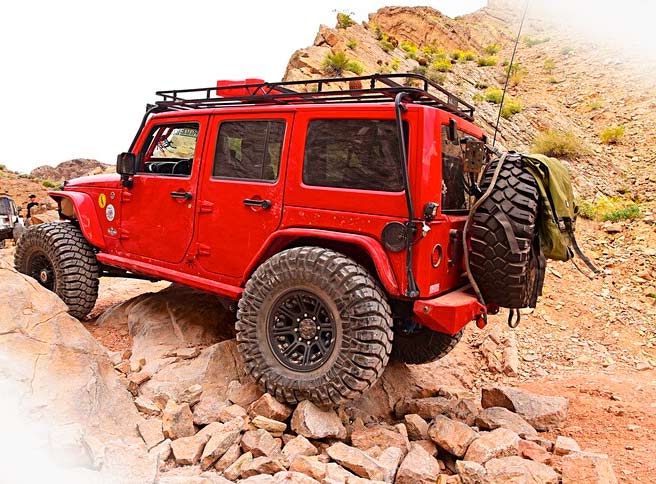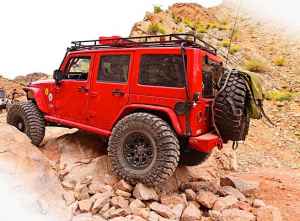 Because of the shorter wheelbase, a two-door Wrangler boasts superior fuel efficiency. However, it has a higher center of gravity, compared to the four-door model, and that means it will be a bit "jumpy", especially when you put the pedal to the floor. The four-door Wrangler, in contrast, feels a lot "heavier", which is a big pro both for off-roading and regular driving on highways.
No matter how fast, capable, or good-looking any vehicle may be, if it lacks stability, that can cause a lot of problems for an inexperienced driver. I have to say, however, that two-door Wranglers have a shorter turning radius. What does that mean in a real-world situation? Well, it will definitely be easier to maneuver, especially through tight spots. Statistically, two-door SUVs end up with fewer cuts, dents, and minor damages thanks to the compact size.
So, there you go: the four-door edition is better for off-road use and performance if you put reliability and stability first. On the other hand, the two-door models boast better handling and a higher MPG ratio.