What's the deal with rust converters? That's the most popular question online. Are they the same thing as rust removers, or not? Well, not quite: while a remover aims at getting rid of the corrosion, a converter does exactly that – transforms it into something else. As a result, you get a black surface that can (and should) be painted over.
Rust converters are typically chemical compounds based on phosphoric or tannic acid. When applied, they break down the iron oxide and form a stable, protective layer on the surface. This prevents further rust from forming – the layer is soluble but sticks to the metal so that moisture can't get through it.
Now, if you're a big fan of off-roading and constantly drive through mud, snow, rain, and dust, a rust converter is a must. With it, you'll be able to make your steel horse look like new. In this guide, I'll help you find the Best rust converter for truck frame. Every single product on today's list has proven its worth and will be money well spent. So, let's go ahead and check them all out!
To Comparison Table – CLICK HERE


1. Corroseal – Best Rust Converter for Truck Frame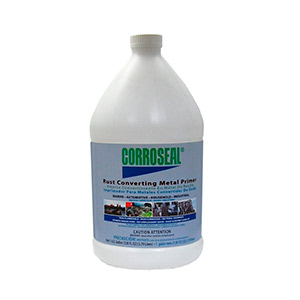 We start the list of the finest converters with Corroseal – a well-known and well-respected brand. The company offers four different sizes to choose from, which is always great news. The most popular pick is the one-gallon bottle. It can last for quite a long time. You can even get a five-gal container. No matter which one you end up with, you'll get a harmless water-based formula. That's right: it's not corrosive or flammable, which can't be said about most solutions.
On top of that, it comes mixed with high-grade later primer. That strengthens the metallic surface and makes it rust-resistant. On the downside – the Corrorseal formula isn't particularly cheap. Compared to the market average, you'll have to pay a top dollar for it. However, for a premium-quality solution, it's actually a rather fair price. So, if you've got some bucks to spare, this could be an excellent way to spend them.
Pros & Cons
Four different bottles/sizes to choose from
Mixed with premium latex primer
Water-based formula (not flammable or corrosive)
A bit on the expensive side
Recommendations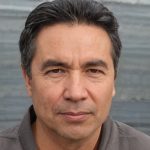 Despite the somewhat expensive price-tag, this rust converter is a bargain. As a water-based solution, it's 100% harmless (not flammable or corrosive). Add a fine mix of later primer and four different sizes at your disposal, and you'll see why the Corroseal formula is so popular.
2. VHT – Best Rust Converter for Car Frame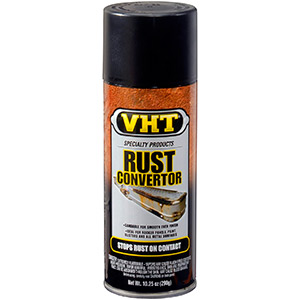 Next on the list, we've got VHT with a pretty tiny rust converter can. The compact, nimble design makes it easier to store this product in the garage. However, that also means it runs out super quickly. Therefore, it might be a good idea to get more than one can. The company offers a case of six at a discount, by the way. Now, this formula was specifically mixed to be effective for fiberglass and metal.
I was pretty impressed by its performance in real-world tests. SP299 turns rust into a very even substance that's easy to paint over. Plus, it prevents rust from forming in the future. Overall, VHT did an excellent job with this rust converter. It does exactly what you expect it to do and has proven to be incredibly effective on car frames, suspensions, control arms, and other mechanical parts.
Pros & Cons
Compact – doesn't take a lot of space
Specifically designed for metal and fiberglass
Turns rust into a very smooth, easily paintable substance
Recommendations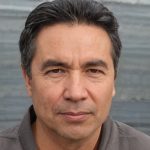 If you're looking for a compact, yet highly efficient can of rust converter for your vehicle's frame, VHT might just have the perfect offer for you. It works great with metal and fiberglass and turns rust into a very smooth and even finish. Keep your eyes on the can, though, because it's quick to run out.
3. FDC – Best Really Work Rust Converter for Truck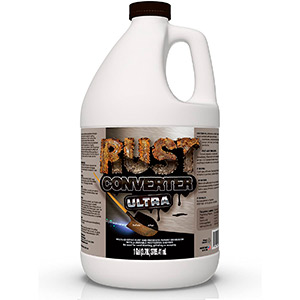 Most rust converters are easy to clean thanks to the specific formula and mixture of different elements. Still, some solutions are more "user-friendly" in this regard, like the one by FDC, for example. All you'll need to clean it is a combination of water (preferable from a hose) and some soap. Another standout feature is the fast shipment. It takes the manufacturer only a couple of days to deliver the canister – quite impressive.
On top of that, this product is protected by a 30-day money-back guarantee. That means you can get a full refund within those 30 days, no questions asked. All you'll have to do is send FDC an email with your order number, and that's it. The one issue that I have with this solution is that it's easily soluble. So, make sure to apply it indoors and let it rest for a while before applying any paint or cleaning it with water.
Pros & Cons
Easy to clean: use water + soap
Super-fast shipment in the States
Covered by a 30-day refund policy
Recommendations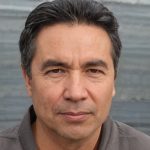 Fast delivery across the US and a generous 30-day refund policy turn the FDC rust converter into a must-have. It's very easy to clean, too, but do keep in mind that this formula is easily soluble.
4. Rust Kutter – Best Rust Converter for Truck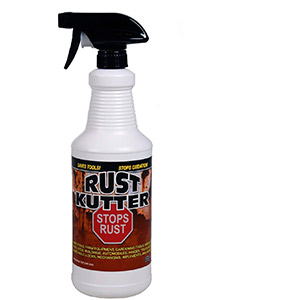 Truck owners with a rusty truck frame will probably like what Rust Cutter has to offer. The reason: it's incredibly effective against the "toughest" rust. I'm talking about ingrained rust of course, which usually proves to be quite a challenge to convert. Well, you'll be impressed by how easily this product deals with it. The solution is equally great both for interior and exterior applications.
As for the bottle, it includes a detailed user guide. There's nothing hard about spraying a rust converter. However, do check the instructions out to learn how long the rust should rest, what to cover it with, and more. I have to also mention that the bottle isn't at all leak-proof. So, I recommend against storing it in the trunk or the glove compartment, as it may create a mess of things.
Pros & Cons
Includes detailed instructions
Equally useful for interior and exterior
Highly effective against ingrained rust
Might leak if you're not careful
Recommendations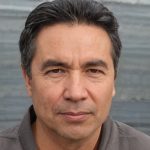 The biggest selling point of the Rust Cutter converter is its efficiency against hard-to-remove rust. Plus, it's a universal formula and can be used for a wide range of applications. Be careful with the bottle, though: while it's pretty handy and includes instructions, it does tend to leak.
5. Jenolite – Best Rust Reformer for Truck Frame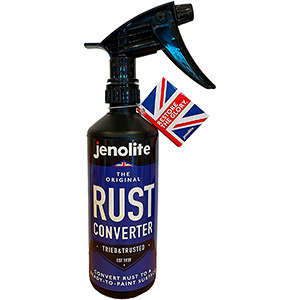 Last, but not least, we've got the Jenolite converter. This is a corrosion and rust inhibitor and will be a worthy investment for your money. First of all, it takes very little time to dry – 15-20 minutes. On top of that, after you apply this solution, the surface will be ready to be painted in +/- three hours, which is an absolute record. The formula is highly resistant, too, and protects the treated surface from oxygen, bacteria, carbon dioxide, and more.
A quick note: Jenolite is known as the oldest brand that specializes in treating rust. So, you can trust them with your truck's frame and all the other metallic parts, including the vents, the grille, the bumpers, and the entire suspension system. There is a minor con, though, and it has to do with the smell. It's not too strong, but it's still there. You won't see any fumes, however.
Pros & Cons
Dries out in 15-20 minutes
Gets the job done in three hours
Protects the surface for a very long time
No fumes, but there is a smell
Recommendations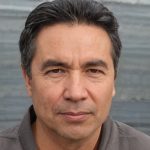 As one of the pioneers of the rust-removing industry, Jenolite knows exactly what the clients want. With this formula, you won't have to wait for days to start painting. It becomes "combat-ready" in less than three hours and protects the surface from a long list of pathogens. It smells a bit, but the odor is very mild.
Buyer's Guide
What should be your #1 priority when shopping for a rust converter for your truck? What's the most important thing to look for? Is it the size of the bottle, or maybe the efficiency of the solution? And what about the brand or the warranty deals? It all matters, of course, along with other things. So, let us talk about it all in more detail right now and find the formula for the perfect rust converter.
Price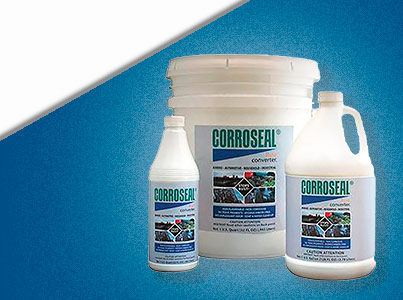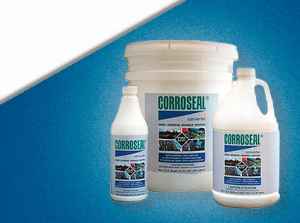 The first thing to check is, of course, the price. The market has hundreds of different rust converters, and for a person that's just getting into this stuff, it's literally impossible to guess the average price-tag for a decent solution. Well, here are some facts for you: right now, a gallon of that good stuff is available for 30-40 US dollars. I'm talking about converters that come in simple, old-school bottles. A gallon is ~3.7 liters.
Sprays are usually a bit more expensive, but they justify the higher cost with ease of use. A quick note: sprays are measured in quarts and oz. One quart equals 32 Oz or 1/4th of a gallon; 128 Oz, in turn, is a gallon. Keep those measurements and numbers in mind so that you're not confused by it all later when scrolling through various options online.
Another thing to check would be the warranty deal. It's quite common for novice drivers to order converters when they actually meant to buy a remover. In other situations, the solution turns out to be ineffective. In any case, knowing that your purchase is backed up by a guarantee (usually, it's a 30-day refund policy) is always nice.
Ease of Use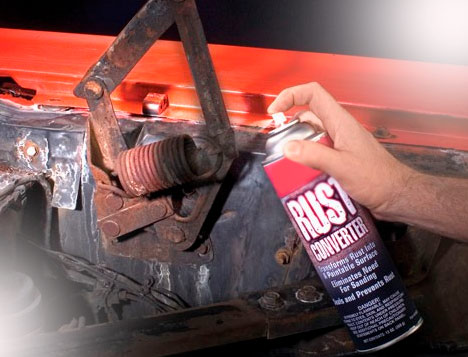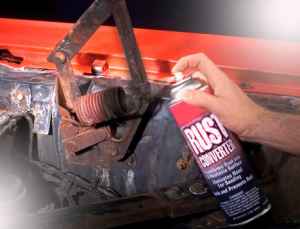 There isn't anything hard about applying a rust converter. You just spray it over the truck frame or apply it using a brush. So, the one thing to check in the specs would be the "ready to use" note. That means you won't have to mix the converter with water or any other liquids (yes, some brands do require doing that for the optimal result).
Now, I strongly recommend shaking the bottle a couple of times so that all the ingredients are mixed right. There's no telling how long that package was resting at the warehouse, or how rough the delivery-shipment was. To appeal to a wider range of potential customers, some manufacturers create "bundles" that include not only a converter, but also a brush and even a sharpener or a wire wheel for removing rust scale.
Efficiency
The most advanced rust converters don't need any scrapping, grinding, or sandblasting to be effective. That saves you money on buying wax removers and surface sanders, along with scrappers and hammers. Plus, you'll be able to quickly apply the formula, wait for it to "sit", and apply the paint. Most converters require 24 hours of rest time. As for efficiency, if you can cover 400-500 square feet of a metallic surface with one gallon, I'd say go for it.
The industry average right now is 200-300 square feet, by the way. Also, check whether the solution is flammable and toxic or not. Water-based formulas are the best option on the market – they're affordable, easy to use, and, again, non-flammable. One more thing: make sure the rust converter was designed for vehicle parts. True, there are a lot of universal solutions that are equally great for automotive, marine, and industrial applications, but still, do check this.
The Brand
Should you consider the brand/manufacturer, or maybe you should just weigh in all the other factors that we just discussed, and that would be enough? Well, it's always better to have as much information as possible. That will help you make the right decision. Now, there are quite a lot of decent brands that specialize in rust converters. For example, all five manufacturers from my comparison table deserve your attention.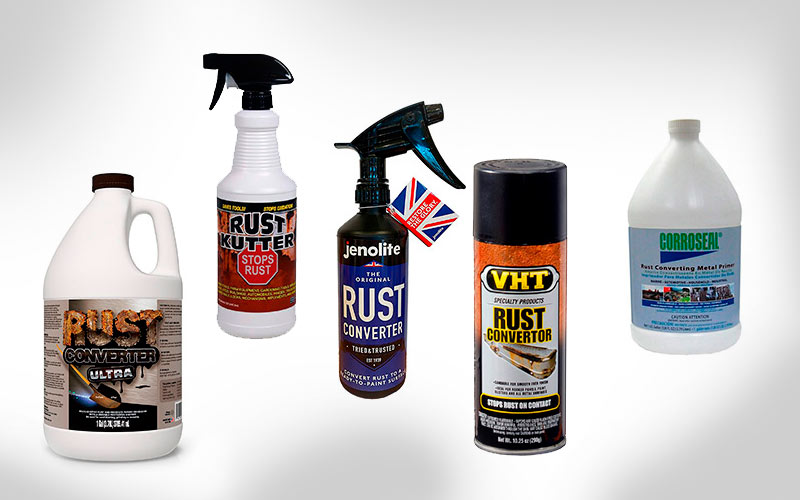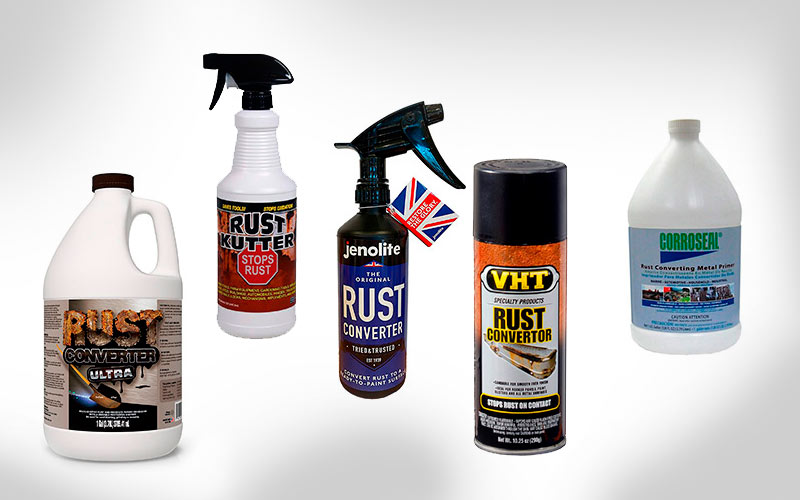 They've been in the business for a long time and have stellar reputations. And what about the competition – how do you figure out whether a company can be trusted, or not? Reading reviews on unbiased websites can do the trick. I recommend checking out customer reviews at online stores, as they are usually the most honest and helpful ones.
Best Rust Converter for Truck Frame Comparison Table (Updated September, 2023)
Product
Product Information
View on Amazon

Editor's Choice

1) Corroseal 82331

Best Features:
– Available in four different sizes
– Includes a high-quality latex primer
– Non-flammable + non-corrosive
Type: Water-Based Rust Converter Metal Primer
Size: 1 Gallon

2) VHT SP229

Best Features:
– Compact design – easy to store
– Especially effective on fiberglass and metal
– Creates a very smooth, even finish
Type: Rust Converter Can
Size: 10.25 oz.

3) FDC 20358

Best Features:
– Very easy to clean with water and soap
– Fast shipping within the US
– Backed by a 30-day money-back guarantee
Type: Rust Converter Ultra
Size: 1 Gallon

4) Rust Kutter 08088

Best Features:
– Includes a detailed user manual
– Can be used both for interior and exterior surfaces
– Handles even the toughest rust
Type: Rust Converter
Size: 1 Quart (32 Fl Oz)

5) JENOLITE 89063

Best Features:
– Only takes 15 minutes to dry
– Paint-ready in less than three hours
– Resistant to bacteria, water, oxygen, and more
Type: Rust Converter – Rust Reformer
Size: Pint Trigger
Conclusion
Overall, a rust converter is an excellent tool for restoring your truck frame to its former glory. It's not only cost-effective but also easy to use, meaning that you don't have to be an expert mechanic or even break a sweat to get the job done. And although finding the right product might be daunting at first, I'm sure that with my guide and personal reviews you'll find the best rust converter for your truck in no time.
Choose your converter wisely – that's probably the most important advice I can give you. With so many different products available both at offline and online stores, finding the right converter for your truck can turn into a time- and energy-consuming thing. That's why I added the Buyer's Guide: use it to navigate through the various options and hand-pick the one that you do like.
Or, just go ahead and buy one of the five rust converters from the comparison table. They've all been thoroughly tested by me in real-world situations and won't disappoint you. And don't forget to pay extra attention to the pros, cons, and verdicts. They'll make the choice a lot easier, especially if you need a new converter ASAP and don't want to learn all the ins and outs before committing.