Radiators – what is their main purpose, and why would the average Jeep driver bother getting one? It's not that complicated, really: without a radiator feeding premium-quality antifreeze into the engine and cooling it down, you won't be able to hop on any off-roading adventures. Overheating is the most common cause of engine breakdown, and mechanics will charge you 2-3K US dollars to fix it.
That's the most important thing to remember about radiators. Even if you have the most expensive cold air intake and exhaust systems installed on your vehicle, without a proper coolant delivery system, they won't do much good. There's a lot more to radiators, of course, and we'll talk about it all in this post in great detail. Compatibility, fitment, pricing, material quality, efficiency – it all matters. But first, I want you to take a look at my best-of-the-best lists.
As you've probably already seen, I made separate comparison tables for different Jeeps. So, you can skip right ahead and check out the available options for your Jeep, be it the XJ, JK, TJ, YJ, or CJ. The Buyer's Guide and FAQ, in turn, will help you understand what to look for in the Best Radiator for Jeep.
Best Radiator for Jeep XJ (Updated December, 2023)
Product
Product Information
View on Amazon

Editor's Choice

Best Features:
– Specifically designed for the XJ
– Provides a 90% increase in capacity
– Covered by a lifetime warranty
Fits Models:
Jeep Cherokee XJ (1989-2001)

Best Features:
– Above-average tube thickness for extra durability
– Excellent protection against thermal expansion
– One of the cheapest aftermarket radiators
Fits Models:
Jeep Cherokee XJ (1991-2001)
Jeep Grand Cherokee/Grand Wagoneer (ZJ) (1993-1998)

Best Features:
– Crafted from premium T-6061 aluminum
– Large surface area ensures optimal heat dissipation
– Equally effective in racing and off-roading
Fits Models:
Jeep Cherokee XJ (1984-2001)

4) OzCoolingParts 84-01 Jeep Cherokee Radiator Fan Shroud Kit

Best Features:
– Three-row radiator with a set of powerful cooling fans
– Fast fulfillment, shipment, and delivery
– 100% risk-free satisfaction guarantee
Fits Models:
Jeep Cherokee XJ (1984-2001)
Best Radiator for Jeep XJ Review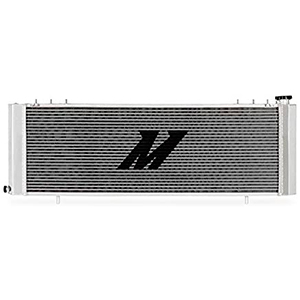 I want to start the list with one of the most reliable and long-lasting radiators from a third-party manufacturer. Mishimoto is a big, fan-favored company when it comes to aftermarket gear for Jeeps. Speaking of Jeeps, I'm happy to say that this is a vehicle-specific radiator. It was designed to fit the XJ like a glove. So, you can stop worrying about the installation: everything will run smoothly, and you'll be done in 2 to 4 hours, depending on your skills.
What I really like about the MMRAD is the impressive coolant capacity. Compared to the stock system, this unit provides a 90% increase, which is quite impressive. Add an all-aluminum design, a TIG-welded construction, and decent heat dissipation, and you'll see why this brand is trusted by Jeep fans around the globe. If you live in a hot area and do a lot of hauling/towing (that puts a lot of extra pressure on the engine), it will be an excellent investment.
Plus, as always, Mishimoto covers its product with a lifetime warranty. As for the downsides, many buyers report QC issues. Mostly, this has to do with hardware/parts missing, like the overflow tube, proprietary hose connection, some bolts-screws – stuff like that.
Pros & Cons
Designed to be a perfect fit for the XJ
Vastly superior to the stock cooling system
Backed by a lifetime warranty
Minor quality control issues
Recommendations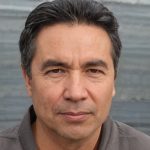 If you're looking for an XJ-friendly aftermarket radiator that's easy to install and provides an immediate boost in performance, Mishimoto's got your back. The superb coolant capacity, lifetime warranty, and the company's trademark durability turn it into a must-have, despite the minor issues with quality control.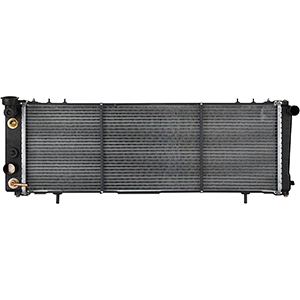 This next company has always been known for its unique approach to Jeep gear. Plus, the fans of off-roading love the pricing policy, and this radiator is a great example of that. The CU1193 is one of the least expensive radiators on the market, and it's got a long list of pros. Fully compatible with the XJ and easy to install, it features thick-wall tubes that add to the overall durability, longevity, and, overall, do a better job of cooling the engine.
With this radiator, you'll also get advanced protection against thermal expansion. OE Clevis pins and stress cuts on the side rails eliminate warping and unnecessary stress on the motor's headers. So, while the price-tag is, indeed, very low, Spectra is a lot more effective and efficient than the factory XJ cooling system. There is one con, though, that I need to mention. The plastic right below the cap is rather cheap.
It tends to crack, especially when you push the powertrain to the limit. Some buyers claim that happens in less than six months; others only encounter this problem in two or even three years. But this should be expected, especially from a radiator that's significantly cheaper than most rivals.
Pros & Cons
Thick-wall tubes have an extended lifespan
Clevis pins and stress cuts for thermal expansion
Won't cost you a pretty penny
Recommendations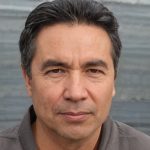 The thicker-than-average tubes, stress cuts and pins, and, of course, the attractive price make the Spectra radiator one of the best options for a Jeep driver. The low-quality plastic can be a problem if you mostly drive in a hot and humid area, but it's a small price to pay for affordability.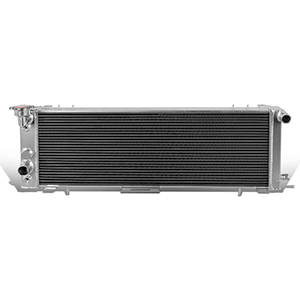 The T-6061 aluminum is among the most lightweight, sturdy, and flexible materials on planet Earth. DNA Motoring used it to craft this radiator, ensuring longevity and dependability. As you can see from the title, this is a racing radiator, meaning it was designed to withstand harsh conditions on the road. That is mostly achieved thanks to the larger-than-average surface area: the antifreeze is always cold, ready to flow back into the engine to cool it down.
The installation process can prove to be a challenge for some drivers, though. With the right set of tools and at least some experience with aftermarket gear, you'll be able to handle it. But, get ready for some drilling. The thing is – RA-Cherokee might not line up with the factory mounting holes perfectly, forcing you to do some DIY stuff like drill new holes or even get a different set of screws/bolts to make this work.
On the bright side, the DNA radiator's performance is impeccable and will, most definitely, prevent premature engine failure. On top of that, it has a much higher coolant capacity compared to most aftermarket radiators, which makes it resistant to sudden spikes in temperature.
Pros & Cons
Manufactured from high-quality aluminum
Superb heat dissipation thanks to a large surface area
Designed for off-roaders and racers
Might not line up with the mounting holes perfectly
Recommendations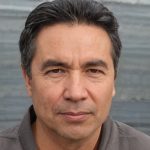 Despite the issues with the installation/mounting process, DNA Motoring is a safe bet. Designed for racers slash off-roaders and crafted from the T-6061 aluminum, it boasts a large surface area and extended coolant capacity, all of which gives it an edge over the less impressive radiators.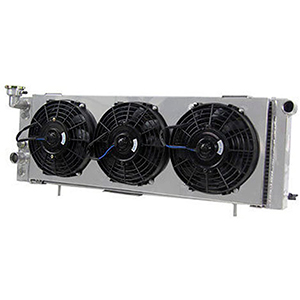 The biggest selling point of the OzCoolingParts radiator is, without a doubt, the fan kit. With it, you'll get three rows of tubes paired to three cooling fans, along with a shroud to hold it all together. As a result, this is one of the most effective cooling systems for the XJ, and it's available at a (fairly) reasonable price, which is also very important. On average, you'll get a 35-45% boost over the stock system.
Just don't forget to buy a wire harness; otherwise, the fans simply won't work. Going back to the pros, I want to mention the fast shipment. The company takes as little as 3 to 5 working days to deliver the radiator. So, if you need a new unit ASAP, Oz might be the right investment. More good news: this radiator is protected by a 100% risk-free satisfaction guarantee.
What does that mean, exactly? If you don't like this product, get in contact with the company's customer support agents to get a full refund. They are very quick to respond and happy to help you with getting your money back.
Pros & Cons
Three tube rows with three fans
Delivery within 3-5 working days
Backed by a satisfaction guarantee
You'll need to buy a wire harness for the fans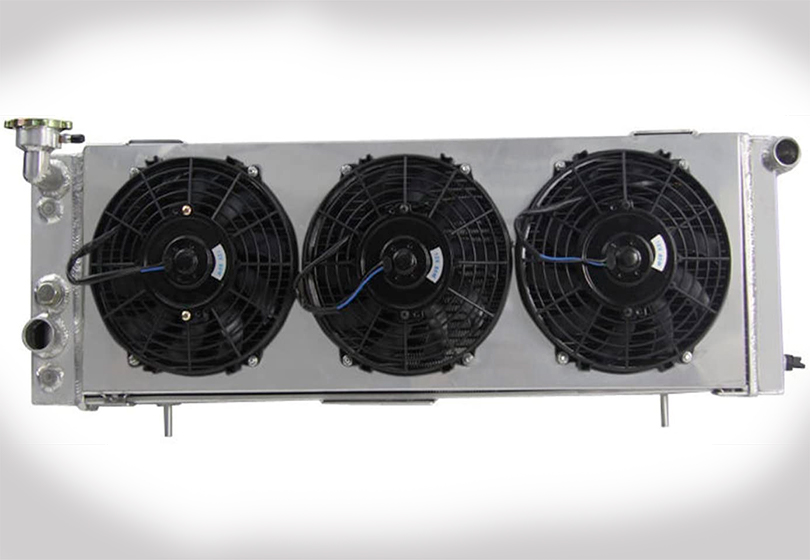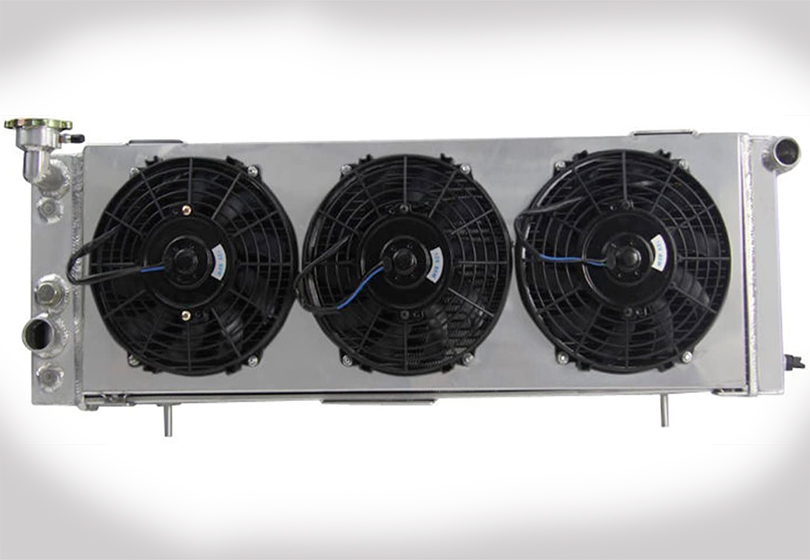 Recommendations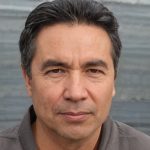 Fast delivery, a generous warranty deal, and a killer combination of three tube rows and three fans – that's the OzCoolingParts radiator in a nutshell. It will greatly improve the XJ's cooling system's efficiency (by up to 45%) and maximize the engine's performance.
Best Replacement Radiator for Jeep JK (Updated December, 2023)
It's safe to say that the third generation of the Jeep Wrangler is the biggest crowd-pleaser. It doesn't really have any significant downsides. As for the pros, the JK is fast, resilient, packs a mighty engine under the hood, and, in many ways, is vastly superior to other off-roading SUVs. And the best thing about it – this muddy trail champion is available at a very fair price.
That's great news, of course, but it also means the factory cooling system is average at best. This is especially true for the radiator. So, if you feel like it's not up to the task, or if you need a replacement radiator for the next trip, the following three units will be money well spent.
Product
Product Information
View on Amazon

Editor's Choice

Best Features:
– Extruded tubes – highly tolerant to pressure
– Magnetic drain plug keeps the coolant clean
– Superb engineering with perfect welds
Fits Models:
Jeep Wrangler JK (2007-2017)

Best Features:
– Crafted from high-grade Alcoa aluminum
– Cadmium-plated tubes – protected against failure
– Available at a low price and carries decent value
Fits Models:
Jeep Wrangler JK (2007-2018)

Best Features:
– OE fit: won't take long to install manually
– Designed to withstand extremely cold weather
– Includes a 12K miles/12 month warranty
Fits Models:
Jeep Wrangler JK (2007-2017)
Best Replacement Radiator for Jeep JK Review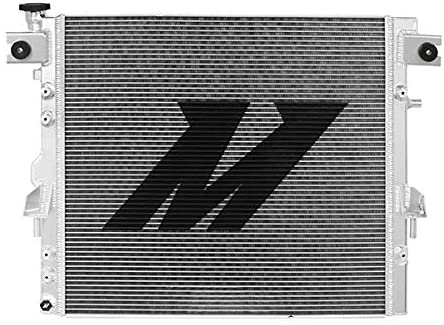 To keep the JK's engine in good shape and to prevent overheating, you'll need a capable radiator. Well, that's exactly what you'll get with Mishimoto. As I mentioned earlier, this company excels at manufacturing third-party gear. Thanks to premium engineering, the radiator is equally reliable, efficient, and easy to install. The construction quality is, indeed, impressive, and includes a brazed aluminum core, TIG welding, and a drain plug.
The plug is a very important component, as it filters the coolant and gets rid of harmful metallic components. The tubes also deserve our attention. They are extruded and have internal struts. This greatly improves their strength, pressure tolerance, and cooling capabilities. According to the official statement, compared to the stock system, Mishimoto has 18% more core volume and tube area + 13% more coolant capacity.
My only complaint has to do with the price of this gear. When you consider the other top-quality radiators for the JK, it's clear that this one's rather expensive. The price-tag isn't unreasonably high, though, and every single penny that you invest in it will be worth it.
Pros & Cons
Pressure-tolerant and high-strength tubes
Magnetic drain plug – filters metallic fragments
Outstanding engineering: built like a tank
Recommendations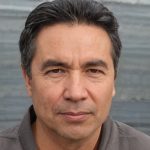 JK owners in the market for the finest radiator money can buy will definitely find MMRAD-WRA to be an interesting offer. Outstanding engineering, high-strength tubes, and the magnetic drain plug turn it into an attractive deal. They'll have to pay big bucks for it, though.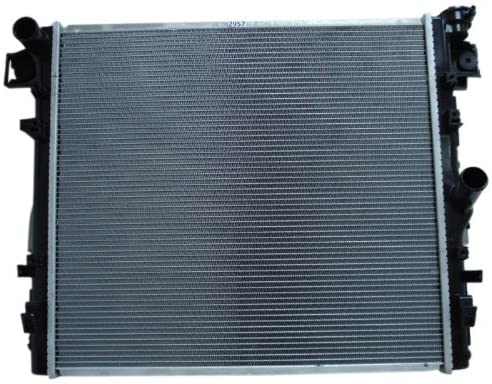 With the JK being an incredibly popular choice for off-roading, you can always find a radiator that fits your needs and wallet perfectly. For example, while the Mishimoto option that we just discussed is a bit too expensive for most drivers, the OSC offer is highly affordable and holds great value. Usually, radiators in this price range are average at best, but with 2957, you'll get an excellent cooling system for the hard-working engine.
It is crafted from the famous high-grade Alcoa aluminum and is designed to OES form + faction. The tubes, in turn, are cadmium plated: this protects them from premature failure in the middle of the road. Technically advanced, pressure tested and engineered to fit multiple Jeep models, this radiator is a safe bet. Now, the package includes all the necessary hardware and fittings for installation.
However, the installation process might not be as smooth as you'd expect. That's mainly because there's little space for maneuvering, especially when you have to deal with the bottom and the drive-side bolts. It will be a tight squeeze, that's for sure. But, if you're a patient person, everything will be ok.
Pros & Cons
Made from durable Alcoa aluminum
Cadmium-plated tubes – no premature failure
One of the least expensive JK radiators
The installation can be a bit challenging
Recommendations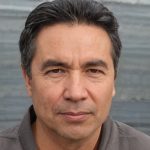 Cadmium-plated tubes, high-grade aluminum body, and affordability make the OSC radiator a reasonable purchase. It's a bit "bulky", though, and requires some knowledge, experience, and agility to handle the installation manually.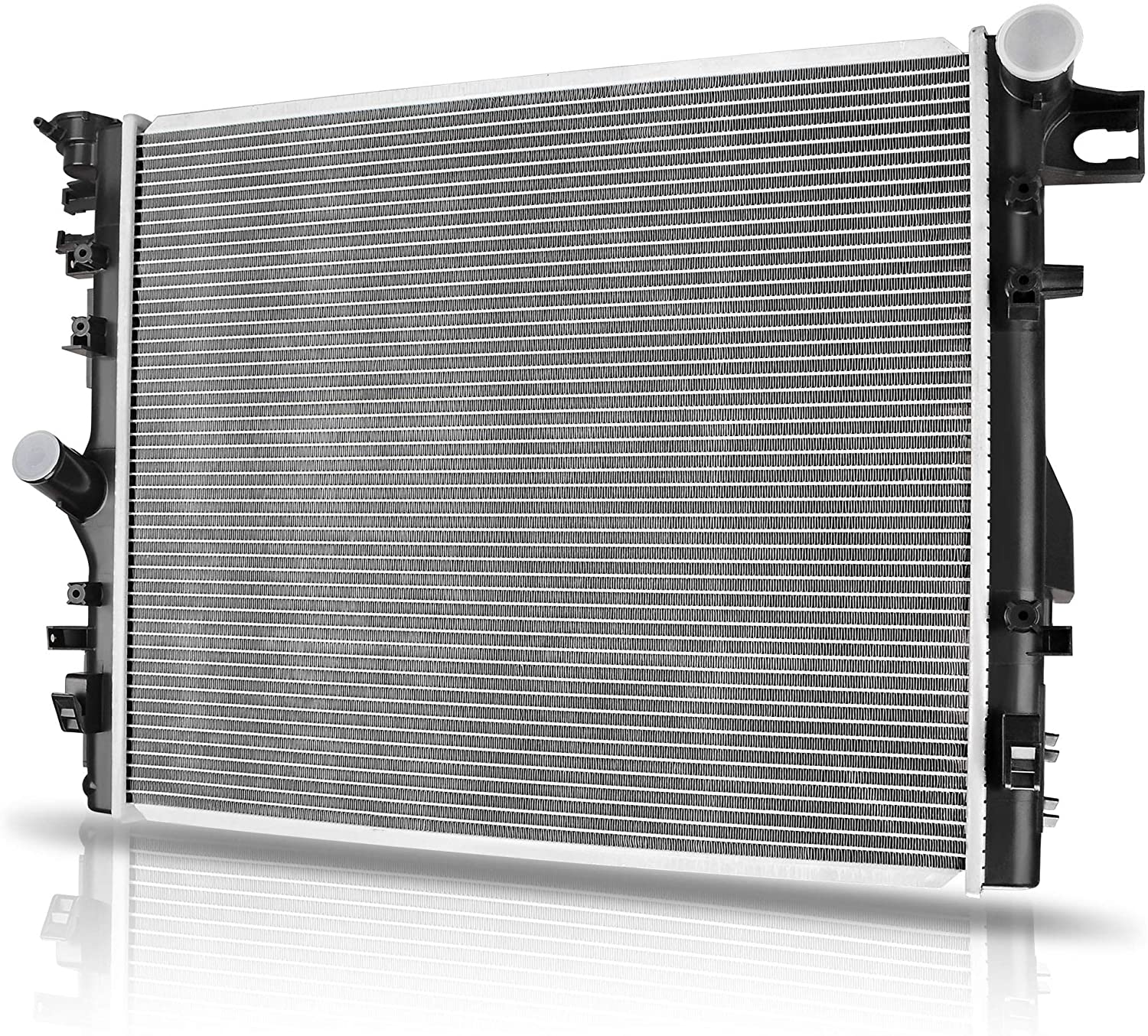 High-density, multi-louvered fins are at the heart of this radiator. They help to maximize the cooling efficiency and protect the tubes from natural hazards. A quick note: before hitting the stores, every single unit is leak-tested. Next, the engineers use a combination of high-grade plastic and aluminum to protect the radiator from rust and corrosion. So, you won't have to worry about leaks or rust, no matter how challenging the trail is going to be.
On top of that, the Autosaver radiator is capable of enduring the harshest temperature conditions, like an extremely cold winter. JK fans that live in the far north might want to put it on their list of must-haves. Moving on, the installation process is very simple, fast, and doesn't involve any expensive tools. The included instructions aren't very helpful, however; in fact, they're a bit vague and misleading.
To compensate for that, the company backs the radiator with a 12K miles/12-month warranty. This is a standard deal, but, since some brands don't cover their product with any sort of guarantees, it's still a big pro.
Pros & Cons
Fast, hassle-free installation
Protected against temperature extremes
Covered by a standard 12K miles/12-month warranty
The instructions could've been clearer
Recommendations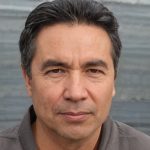 The Autosaver radiator is a bargain for most JK drivers. It is protected against leaks, rust, and temperature extremes. Add hassle-free installation and a decent warranty, and you'll see why I decided to put it on the list.
Best Radiator for Jeep Wrangler TJ and YJ (Updated December, 2023)
Let me make one thing clear: the TJ and the YJ are NOT the same vehicle. They are, indeed, very similar to each other, except for two key factors. First of all, the TJ uses a coil-spring suspension system, while the YJ makes do with a leaf-spring design. Secondly, the YJ is significantly cheaper, which means you'll get to save some bucks on an aftermarket set of wheels, bumpers, a cold air intake, or something else.
If you choose to invest your hard-earned cash in a replacement radiator, I've got just the right picks for you. Go ahead and check out my list! And remember: they'll be an easy fit both for the TJ and the YJ.
Product
Product Information
View on Amazon

Editor's Choice

Best Features:
– Impressive assembly quality
– Excellent leak-resistant design
– Arrives in protective packaging
Core Type: 1 Row
Fits Models:
Jeep Wrangler TJ (1997-2006)

Best Features:
– Aircraft-grade 5057 aluminum
– Rigorously inspected and tested
– Compatible with a long list of Jeeps
Core Type: 3 Row
Fits Models:
Jeep Wrangler TJ (1997-2006)
Jeep Wrangler YJ (1987-1995)

Best Features:
– Direct OEM installation
– Designed, built, and tested in the States
– Fast shipping from USA-based warehouses
Core Type: 3 Row
Fits Models:
Jeep Wrangler TJ (1997-2006)
Jeep Wrangler YJ (1987-1995)

Best Features:
– Includes detailed instructions
– Available at a very attractive price
– Backed by a 12-months warranty
Core Type: 2 Row
Fits Models:
Jeep Wrangler TJ (1997-2006)
Jeep Wrangler YJ (1987-1995)
Best Radiator for Jeep Wrangler TJ and YJ Review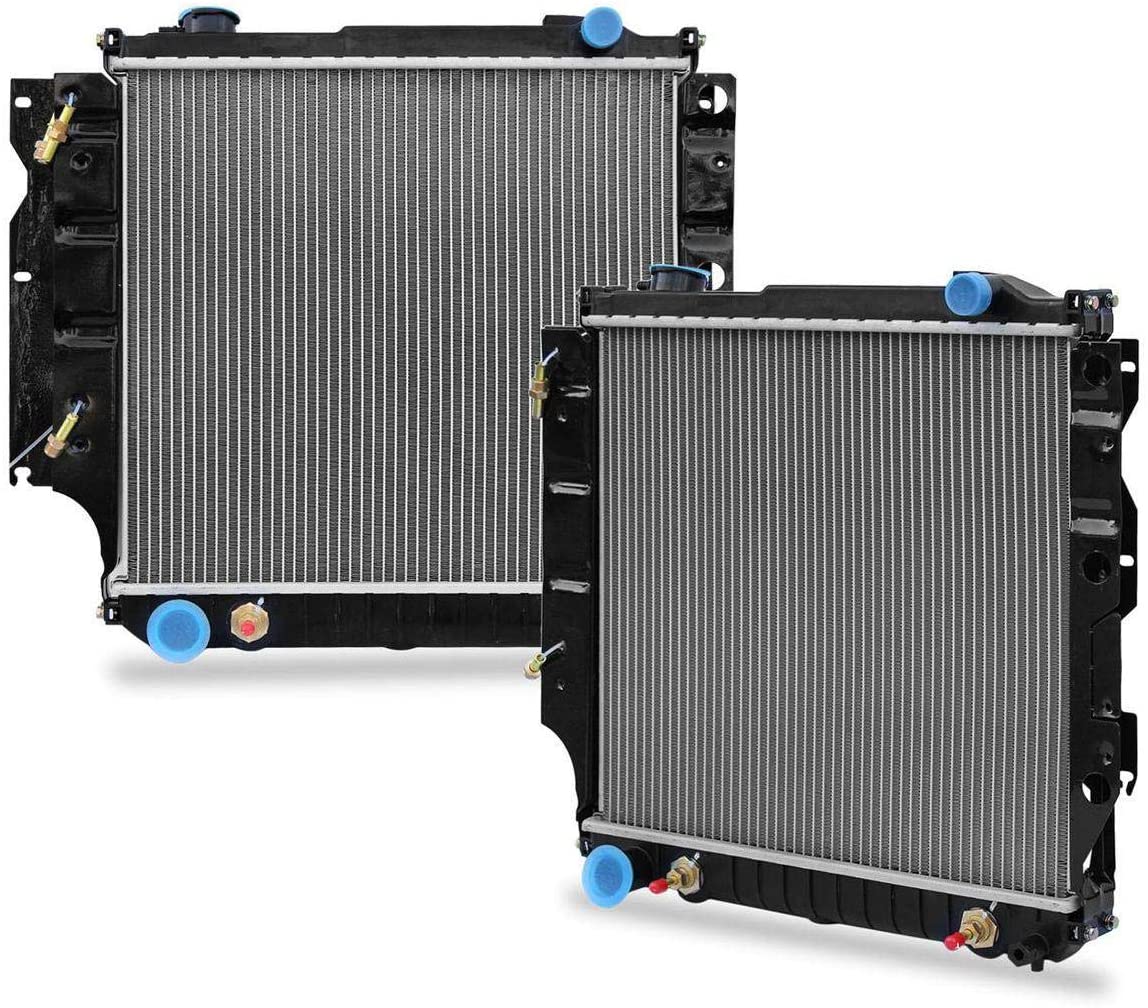 Arguably, engineering is the most important aspect of any radiator. That's because if the construction/build quality is poor, the performance and efficiency will leave a lot to be desired. Lucky for us, the CU2101 radiator is great in that regard. It boasts premium assembly quality using the best materials like a high-fin core, aluminum tubing, and strong resistance to corrosion.
The leak-proof design is even more reason to put this radiator on your list. The engineers used TIG-welded tanks, thermal-shocked gaskets, and OE-standard coolers to eliminate any chance of leakage. An optimized thermal exchange will be a part of the deal as well. Wait, there's more: STAYCO takes great care of the packaging and sends out this radiator in a highly protective box.
It is resistant to shocks, pressure, deformation, and fragmentation. So, rest assured that your gear will arrive safe and sound no matter how bumpy the ride will be. On the downside, the package doesn't include any extras like a radiator cap or a set of instructions for the user.
Pros & Cons
Top-notch engineering and assembly
Leak-proof design (TIG-welded and thermal shocked)
Arrives in a shock- and pressure-resistant package
Doesn't include instructions or a cap
Recommendations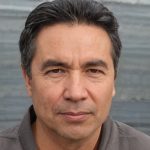 Leak-proof, TIG-welded, and engineered to last, this radiator is nothing short of a good investment. And while you'll only get one single radiator in the package, nothing else, the protective packing compensates for that.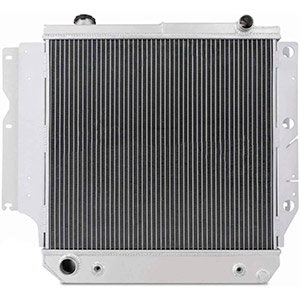 Tiziri is another reliable and trustworthy player on the market of replacement gear. As for this three-row radiator, it is compatible with a long list of different Jeep models, including the TJ and the YJ. To ensure fitment, durability, and efficiency, the company put it through a series of tough tests. Premium QA isn't the only selling point, though. The 5057 aluminum, also known as aircraft-grade aluminum, is an extremely versatile material.
The Tiziri engineers used it to manufacture this radiator. Thus, it is very flexible, easily adjusts to different situations, and can handle tough situations out there in the wilderness. And what about the installation process, you might ask – how difficult is it? Well, it's not that hard, but, depending on your Jeep's model and engine, some drilling might be involved.
I'm talking about lining up the radiator with the factory mounting holes. And one more thing: the stock screws and bolts will probably not go along with the new radiator – you'll have to use a different set. But, that's pretty much the only con of this otherwise excellent product.
Pros & Cons
Crafted from aircraft-grade aluminum
High QA (Quality Assurance) standards
Fits a wide range of TJ and YJ models
It may not be compatible with factory holes/screws
Recommendations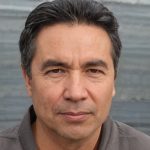 Quality assurance, high-grade materials, and enhanced compatibility – that's what you can expect from the Tiziri radiator. It's not perfect, though, and will probably take you a lot of time, energy, and (possibly) nerves to align this radiator with the factory mounting spots.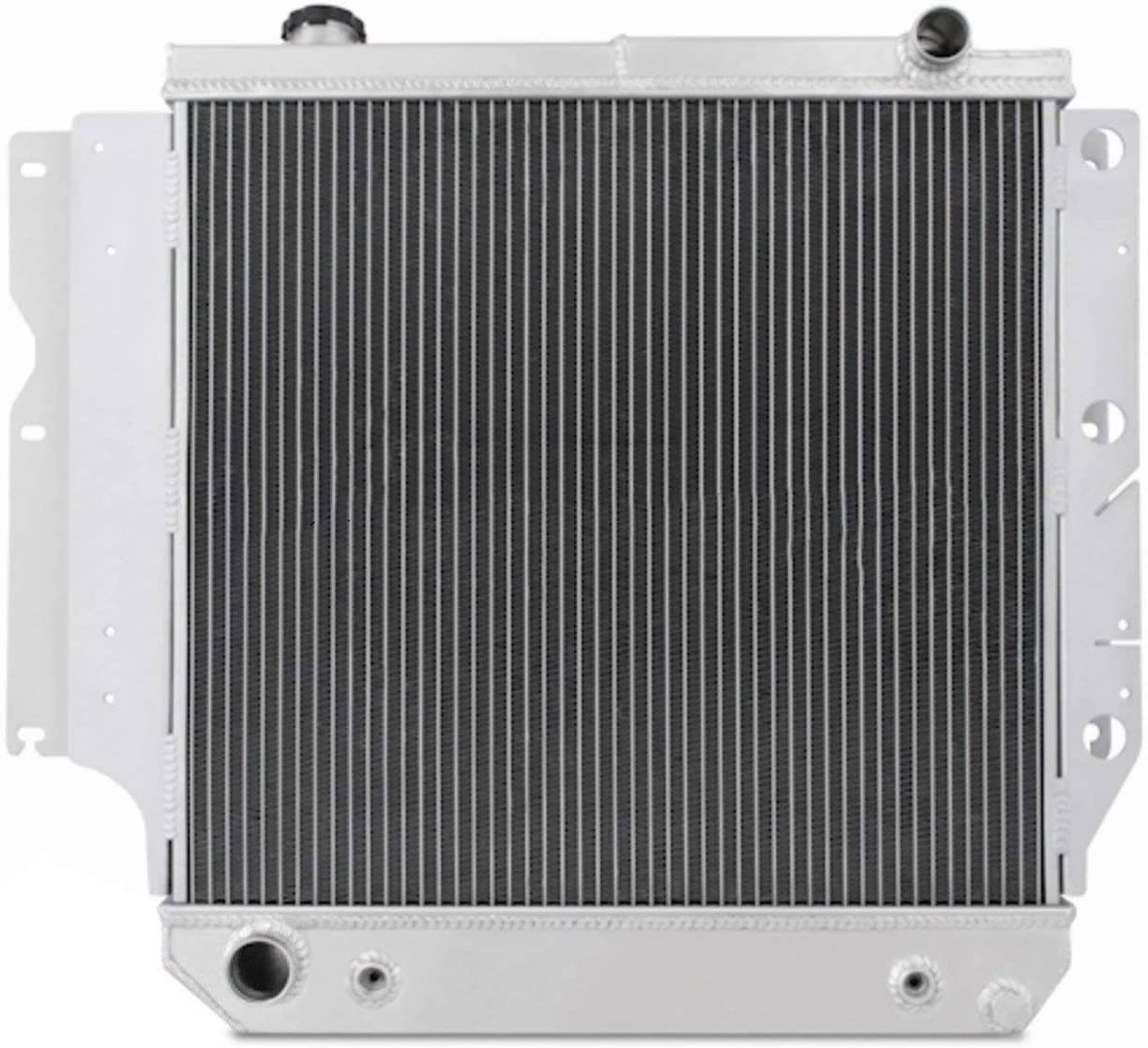 Some radiators take forever to install; others are a bit hard to make sense of. And then there are units that are very simple, intuitive, and even a novice can make sense of the installation. That's the best way to describe the CoolingCare radiator. The OEM design ensures a fast, straightforward bolt-on installation – it can be done in a couple of hours even at a slow pace.
This is a US-made product, by the way. It was crafted from local materials. After that, the in-house specialists ran it through a series of tests to prove its worth on the American off-roading trails. Add fast shipping, and you'll instantly see the appeal. On average, the company takes four days to deliver the "goods", which is quite impressive. They store the radiators at their USA-based warehouses, and that allows them to be highly mobile.
I wasn't at all impressed by the customer support, though. The CoolingCare support agents are pretty slow and may take a couple of days to get back at you; furthermore, there aren't a lot of ways to get in contact.
Pros & Cons
Fast, simple, OEM installation
A 100% US-made product
Fast shipping: takes 3 to 6 days
Customer support is a bit slow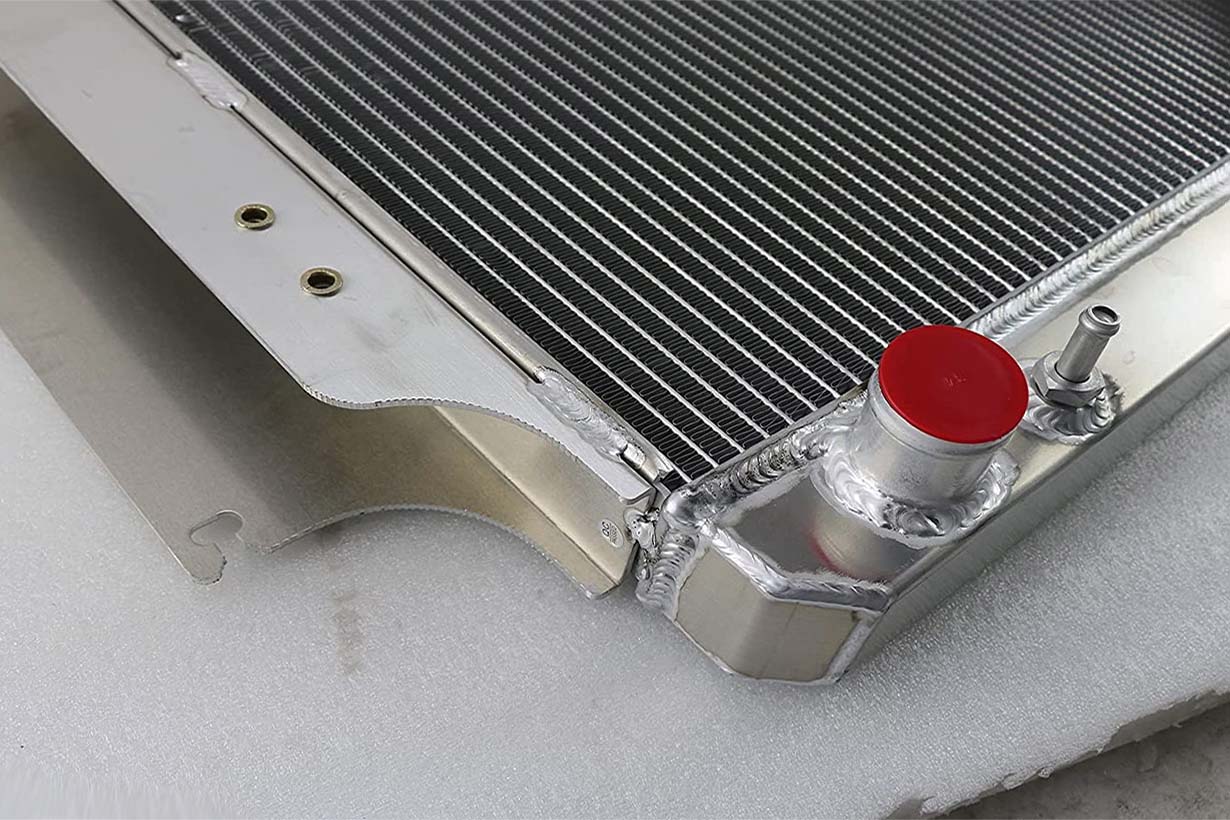 Recommendations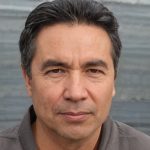 Are you looking for an easy-to-install, US-made radiator that arrives within 3-6 days? Then this right here is what you need. CoolingCare's unit has three rows and greatly improves the cooling efficiency, but customer support is so-so.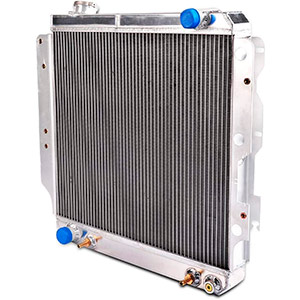 The title says it all: this is an aluminum-made radiator that was specifically designed for the race track. That is exactly what Generic had in mind when manufacturing it. Now, while this is a two-core radiator, that doesn't mean it can't improve the cooling efficiency. On the contrary: when properly installed, it can improve cooling by 35-45% – a golden standard for most modern-day replacement radiators.
Speaking of the installation, the package arrives with a detailed user manual that can be of great help during the replacement/mounting process. It also includes a 12-month warranty by Generic. And you'll be able to get it for cheap: this radiator is available at a very modest price right now. Sadly, its anti-leak protection isn't on par with the more expensive rivals.
Some buyers start to notice leaks after six to eight months; others end up with a "pool" of coolant in three months, or even earlier. If that happens to you, get in contact with company officials ASAP and request a replacement.
Pros & Cons
Comes packed with helpful instructions
A good choice if you're on a tight budget
The package includes a one-year warranty
Poor anti-leak protection
Recommendations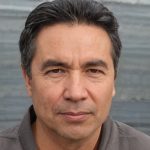 If not for the disappointing issues with leakage, I'd call the Generic radiator the best choice for a TJ driver. It is cheap, easy to install with the friendly guide, and boosts efficiency by up to 45%.
Best Radiators for Jeep CJ7, CJ6 and CJ5 (Updated December, 2023)
The first thing to remember about the CJ series is that they're a lot smaller and less powerful than the "elder brothers" like the Wrangler and the Grand Cherokee. Of the three different models – CJ5, CJ6, and CJ7 – the latter is the biggest and most capable one. It has a longer wheelbase and will be a better choice for off-roading. However, the smaller siblings are more nimble and burn less fuel.
A quick note: the CJs were the first series of civilized Jeeps to become available to regular American drivers. Now, regardless of the CJ you're driving, the following top-notch radiators will help keep the engine cool and maximize its performance both on and off the road.
Product
Product Information
View on Amazon

Editor's Choice

Best Features:
– Easy bolt-on replacement and fitment
– Lightweight, yet sturdy design
– Provides a decent value for the money
Core Type: 3 Row
Fits Models:
72-83 Jeep CJ5 3.8L / 4.2L / 5.0L
73-75 Jeep CJ6 All Models
76-86 Jeep CJ7 3.8L / 4.2L / 5.0L

Best Features:
– Four rows of tubes for optimal performance
– Precision-engineered – highly reliable
– Perfect fit guarantee included
Core Type: 4 Row
Fits Models:
72-83 Jeep CJ5 3.8L / 4.2L / 5.0L
73-75 Jeep CJ6 All Models
76-86 Jeep CJ7 3.8L / 4.2L / 5.0L
Best Radiators for Jeep CJ7, CJ6, and CJ5 Review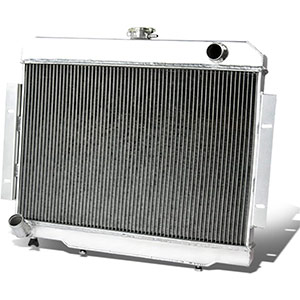 There's nothing out of the ordinary about this radiator. It does an excellent job of cooling the engine and is manufactured from high-grade aluminum. The coolant capacity is high as well. The three rows of tubes are more than enough for most situations both on the race track and off the road. The radiator's body is light, yet durable and reliable – it won't lose the initial efficiency over time or stop working out of the blue.
And what about the installation process, you might ask? Well, for the most part, it will be a bolt-on type of installation. However, the CJ5, 6, and 7 are all slightly different from each other, and if you're a bit unlucky, some bending and drilling will be required. Carefully slide the radiators into the factory spot. If it lines up with the mounting brackets and holes, that's great news. If not, some modifications can fix that (like with a zip tie, for example).
On the bright side, this is one of the most budget-friendly radiators for the CJ series.
Pros & Cons
Effortless replacement with basic tools
Boasts a light + dependable construction
Reasonably priced, provides a decent value
Some drilling will be involved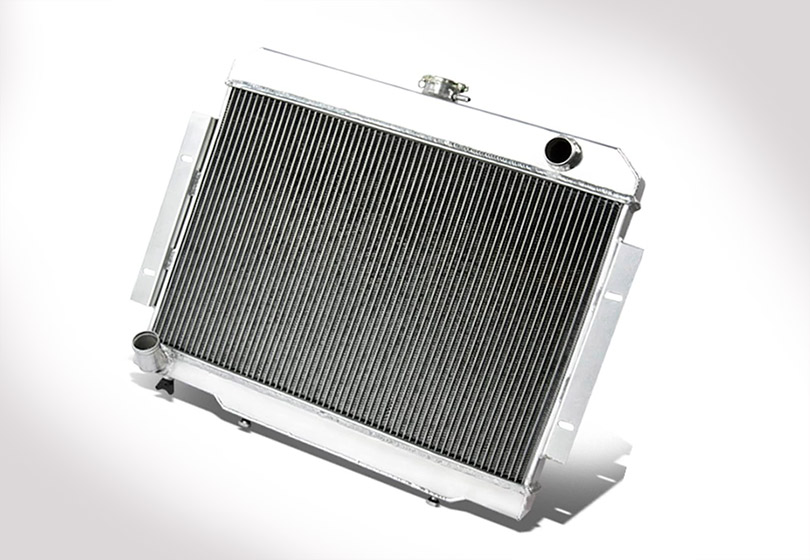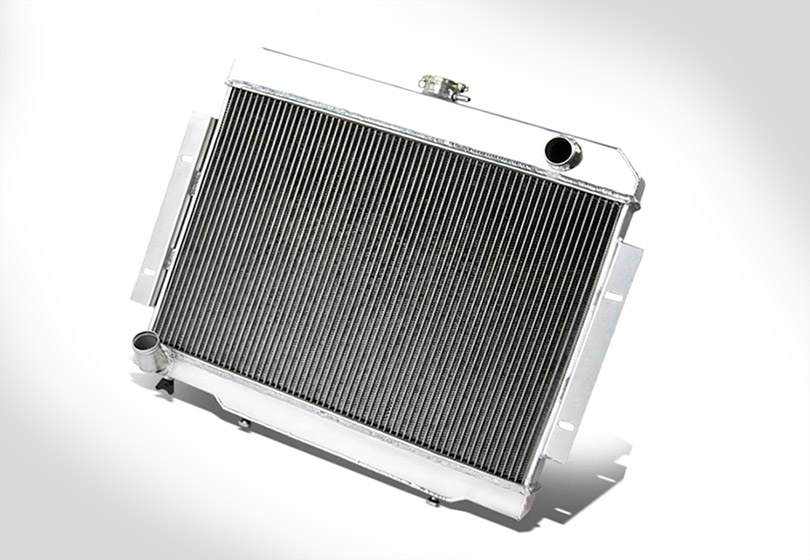 Recommendations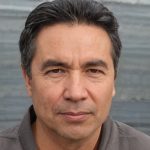 Affordability and dependability are this radiator's biggest selling points. It's also on par with most similar products in terms of efficiency. As for the installation, drivers that have minimal experience with aftermarket gear won't have a problem with seeing it through.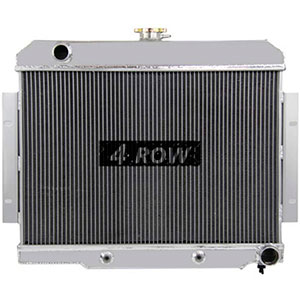 What's the difference between this radiator and the previous one? The number of tube rows, of course! With Primecooling, you'll get a four-row core, which is a rather rare setup. So, as you can imagine, the boost in performance will be more than solid. Precision engineering allowed the team to achieve top-of-the-line strength and endurance, making the radiator resistant to harsh conditions.
It's also important to know that the package includes a perfect fit guarantee. Yes, it means exactly that: if the radiator turns out to be incompatible with the Jeep, you'll have fourteen days to return it, get a replacement, or even a refund. Now, what I didn't like about the Primecooling radiator was the above-average price. True, it has four rows, implements the famous T-6061 aluminum and TIG welding, but it's still a bit expensive.
Pros & Cons
The four-row design ensures excellent performance
Precision-engineered for extra endurance and strength
Protected by a perfect fit guarantee
Not the most affordable radiator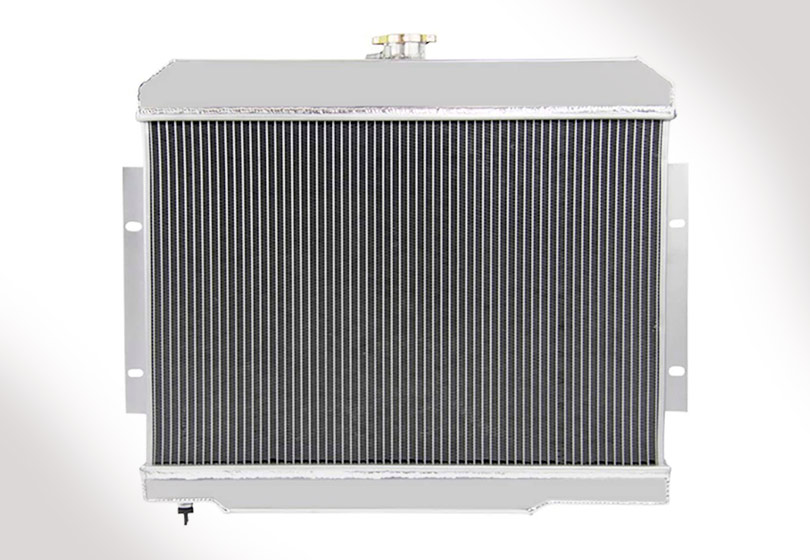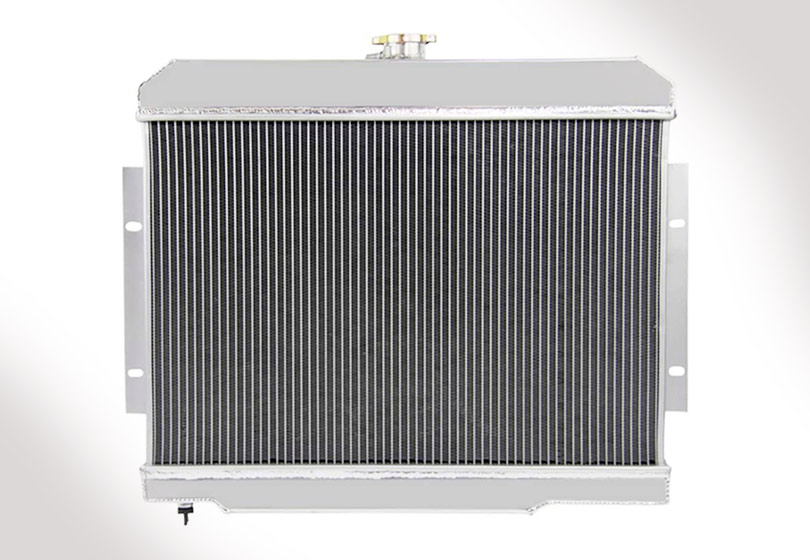 Recommendations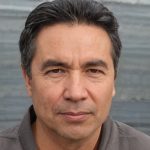 Need a replacement radiator as soon as possible, but don't have a big enough budget for it? Then this gear won't be a good fit for you. On the other hand, the fans of quality performance, forward-thinking engineering, and four cores will definitely see the appeal.
Buyer's Guide
You can't just walk into the closest auto shop, pick the first radiator you like, and expect it to perform like clockwork. Most likely, you'll end up with a unit that doesn't fit properly, lacks the necessary installation hardware, and has so-so real-world efficiency. That's why I wrote this guide: to tell you about the most critical points that should be considered before making a purchase. Compatibility, build quality, and capacity – these are just some of the key factors.
Compatibility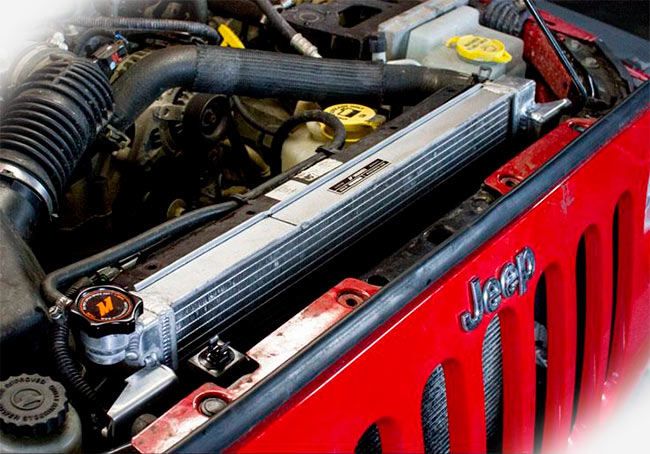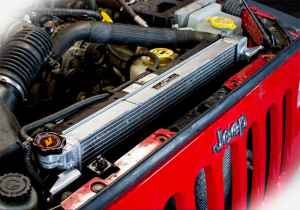 In all fairness, this is the most important aspect, because if the radiator isn't compatible with your Jeep, it will instantly turn into useless junk. True, you can always make use of the provided guarantee (given the radiator does come with one, of course) and request a replacement. But, this can take a lot of time. Besides, some companies only cover manufacturing defects and improper packaging and may not send you a new radiator.
That is why I want you to check compatibility first and make sure the radiator will be a 100% fit with your vehicle. The easiest way to do that is to go back to the comparison tables and take a good and long look. In the "Fits Models" section, you'll see which Jeeps the radiators fit. Or, when ordering online, there's usually a form that also allows checking this. Don't worry: everything is straightforward and takes little time.
And one more thing: try to find a radiator that was designed for a specific vehicle, or, at least, a series. Some experts only recommend "universally compatible" radiators, but they're not very effective. If you want your new gear to be as efficient as possible, look for units that only fit a small list of Jeeps.
Engineering + Design
This next factor describes a long list of things to watch out for. When I'm talking about engineering, I mean the build quality. As always, if you go with a trusted, reliable brand, there will be very little reason to worry about this. At the same time, the design matters a lot, especially the rows. Some radiators only have one row of tubes, while others come packed with a set of three. Does this affect efficiency?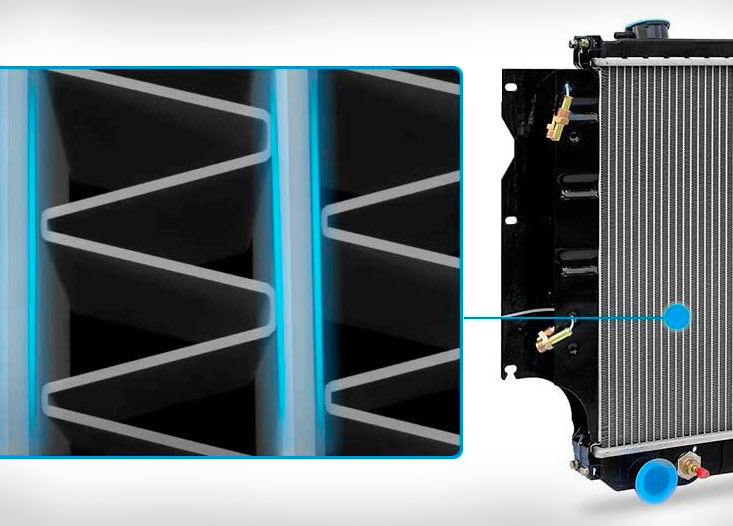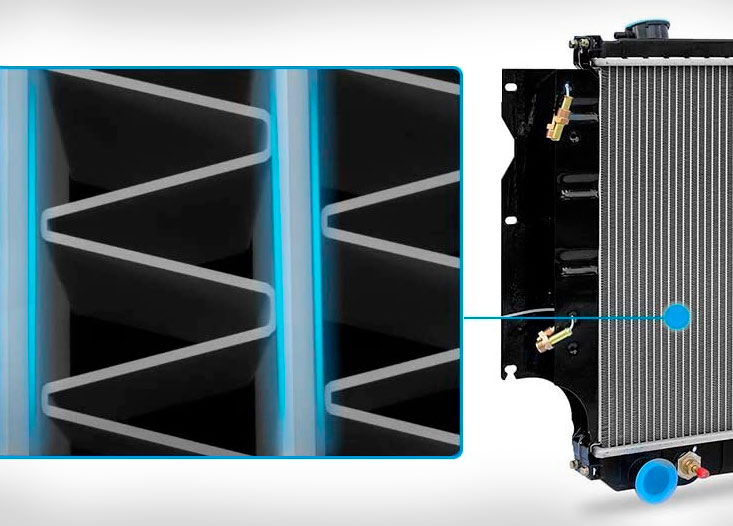 Of course, it does, but there are no 100% right or wrong choices here, as the surface area is another critical aspect. Say, if the radiator has two rows, but the surface area is average at best, it won't be more efficient than a one-row unit that's got more "active area". That's because the larger radiator will probably cool down the antifreeze and have it ready sooner. Therefore, you should be vigilant about these things and check everything before making a move.
Material Quality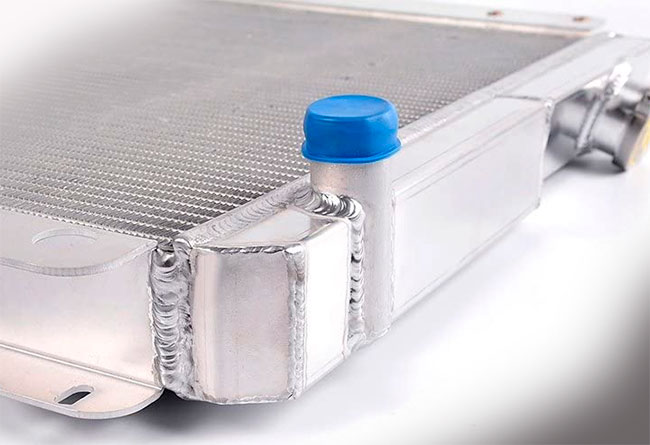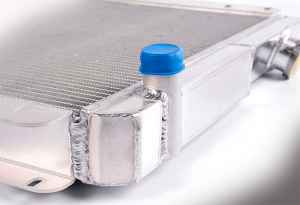 As long as you see "aluminum" and TIG-welded" in the specifications, that means this radiator can be a decent investment. Aluminum is the best material for a wide range of aftermarket gear, by the way, not only radiators. It is lightweight and durable, not to mention cheap in production. The TIG-welded design, in turn, indicates that the overall construction is even more reliable, sturdy, and long-lasting. This is important: go with brazed aluminum cores.
They are low-distortion and low-stress (that equals more efficiency). A quick note: the installation hardware should be crafted from stainless steel. Along with aluminum, this material is naturally resistant to rust. Oh, and let's not forget about the fans that do a lot of important work as well. They can be either electrical or mechanical; most experts pick the electrical ones (and I fully agree).
These run smoothly and don't consume any horsepower to work, in contrast to mechanical fans.
Efficiency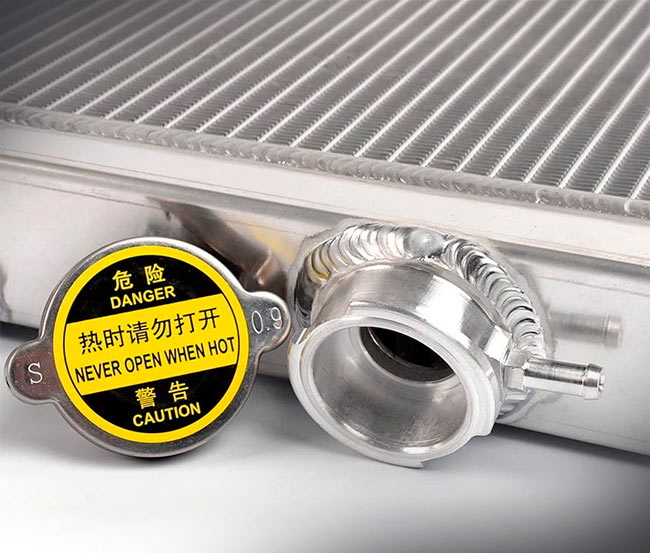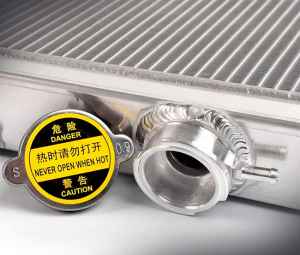 The rule of thumb here is to buy a replacement radiator that's more effective than the stock system. Some brands promise to maximize the cooling efficiency by up to 25%; others claim a boost of up to 35% or even 45%. These are all solid results and you'll instantly feel the positive changes after the installation. However, the more efficient the radiator is, the more expensive it will be.
In my experience, regular "Jeepers" are more than happy with the 25%+ deal. Race-track drivers and off-roaders, on the other hand, want their engines to be as cool as possible. So, if you're a fan of the wilderness, don't go cheap with the radiator and buy the most effective one. Good news: most units on my lists are pretty impressive in this regard, and are available at fairly reasonable prices.
Another thing: free-flowing radiators are the best. They ensure the coolant is flowing through the pipes without any obstacles. Also, if you see "high-pressure radiator cap" and "magnetic drain plug" in the specifications, that means you'll get a more efficient and reliable system. The plug will keep harmful metallic fragments from spoiling the coolant, while the cap will raise the so-called antifreeze coolant boiling point.
FAQ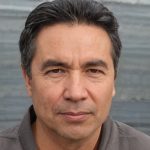 With the guide out of the way, I want you to check out the FAQ section. Here, I've collected the most popular questions that folks ask about radiators and provided quick, helpful answers. For a pro-grade off-roader, this might not be of big help. The average drivers, however, will learn a lot. Go ahead and take a look!
Radiator Fluid: How often should I change it?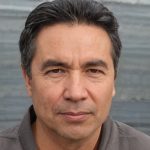 It all depends on what the manual is telling you. So, always refer to your radiator's use guide before you do this. The Jeep's manual might also be helpful, but you shouldn't put all of your trust in it, as radiators can be pretty different from each other and handle the fluid in slightly different ways. On average, the coolant should be changed every 24-36K miles, which equals 24 to 36 months, give or take.
The mechanics recommend doing this sooner, like every 20K miles or so. But, again, it all depends on various factors, including your Jeep's model, the area that you live and drive in, and more. Some brands recommend a radiator fluid change every 60K miles, for example.
Where can I find the Radiator?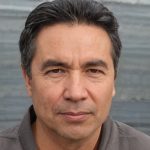 The most common spot for modern-day units is the engine bay. Radiators are kept in place using bushings and brackets. To locate it, just go ahead and pop the hood – it's very hard to miss the radiator, no matter how big or small it is. Usually, radiators sit right next to the engine, because their #1 job is to keep it safe (to keep it cool, if you want to be more precise).
In some rare cases, the engines are found in the back of the vehicle, like in the case of the legendary Beetle. Here's the fun part: If you're driving a similar car, it doesn't necessarily mean that the radiator will also be around the back. Maybe it will still be in the front.
Can an RWD radiator go into a 4WD vehicle?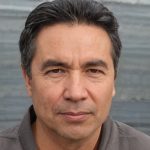 A lot of people think that they'll have compatibility issues, but that's not a serious problem. What you should really worry about is whether a radiator that was designed for a two-wheel-drive or a rear-wheel-drive vehicle will be able to "handle" a 4WD Jeep. Different drivetrains have different requirements for the cooling system. Say, a four-wheel-drive Wrangler will make the engine work to its limit.
Therefore, you'll need a much bigger and more efficient radiator to keep it cool. I always make sure to check the specifications to see if a certain unit that I like will be a proper purchase for my Jeep, or not. It will fit no matter the drivetrain, but it may very well lead to engine breakdown if you don't think this part through.
I know my Radiator is leaking. How do I detect that manually?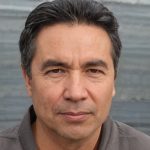 This is one of the most common and most easy-to-spot issues with radiators. Walk around your vehicle and look for leaks: you'll see a spot, or, rather, a tiny pool of antifreeze right below the Jeep where the radiator is located. Or, if there is no leakage to be found, maybe you'll detect that unique, sweet smell of the coolant. Finally, check the liquid level – if it's too low, and you've poured in a fresh bottle recently, that can be a sign as well.
That's pretty much it. 90% of the time, it's going to be one of the three symptoms/signs that we just discussed. And if you can't find a leak, don't smell anything, and the coolant level is up to the max, then you're probably dealing with a different problem, and it might not even have to do with the radiator. Have your Jeep thoroughly checked to be sure.
Is a Clogged Radiator really an Issue?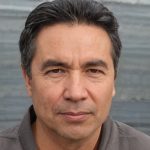 Yes, it is, and the sooner you deal with it, the better. A clogged radiator means your Jeep's cooling system won't be working properly, leaving the motor unprotected. As a result, the engine will operate at much higher temperatures than it's comfortable with. What will that lead to? It's gonna lead to an engine overheat, of course, and as I mentioned briefly in the beginning, that'll cost a really pretty penny.
So, keep your eye on the meters and as soon as you notice above-average temperatures, inspect the radiator. If you're lucky, it will only be a small clog and you'll be able to clean it manually. In the worst-case scenario, the clog will take over the entire system and block the coolant from flowing back and forth.
What's the best Radiator Brand?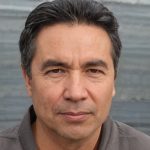 As with any other industry, you won't find one single company that's ten steps ahead of the competition. Usually, it's a matter of finding the right target audience and providing them with the stuff that they like. Still, there is a shortlist of brands that have proven their worth over the years. I'm talking about Mishimoto, DNA, Spectra, Cooling Care, and pretty much all the other manufacturers that you'll find on my list.
They are all equally reliable, long-lasting, safe, and reasonably priced. So, again, it all comes down to your personal preferences and whether a certain brand can deliver the right radiator or not. As for the worst brands, I always recommend staying miles away from aftermarket gear that's suspiciously low-priced. This right here is one of the most effective rules that will help you stay out of trouble.
How often should I inspect my Radiator?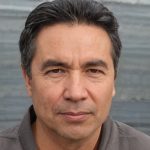 It's recommended to check your radiator at least once a month. Inspect the surface for any damages or signs of wear and tear, take a close look at the hoses and gaskets, make sure that all of the connectors are where they should be, and check the coolant level. If you prefer to do it more often than that, it's fine too – such preventive measures can save you from serious trouble down the line.
Also, don't forget about regular radiator flushes. They will help you keep everything in order by getting rid of dirt and other unwanted deposits in time.
Conclusion
Summing up, I'm happy to say that there are dozens of state-of-the-art aftermarket radiators available for Jeeps. Thanks to this brand's never-fading popularity, you'll never feel like there aren't enough options on the table. On the contrary: with so many manufacturers producing gear for the JK, the TJ, and all the other legendary Jeeps, finding the perfect fit for your vehicle can prove to be hard and time-consuming.
But hey – you're in luck because I can guarantee that every single radiator we discussed today will be money well spent. Some of them are better than others, of course, and they all have different advantages and disadvantages. That's exactly why I spent many weeks testing these units: to figure out their cons and pros so that you won't have to dig that deep. My verdict, the best features, and specs from the comparison tables will help you with the choice.
And then there are the Guide and the FAQ. There isn't a lot to know about radiators, to be honest. Still, if you take some time and learn about the most defining factors, that will make it much easier to navigate through the market and "pinpoint" the right pick. But, again, if you don't have the time, energy, or desire to do all of that, just pick a radiator from my list, and that'll do it!
Make sure it's a perfect fit for your Jeep, though; otherwise, a lot of cutting and drilling will be involved. Drive safely, keep your cooling system frosty, and enjoy the road!