Off-road drivers know very well that the Cherokee vehicles are incredibly durable, reliable, and can take a beating. At the same time, they can greatly benefit from third-party gear. In this post, our focus will be on the best cold air intake for Jeep Cherokee / Grand Cherokee. That's right: a top-notch intake setup can greatly improve overall performance, HP (horsepower), towing capabilities, and more. It is also capable of dampening the engine.
I carefully tested dozens of available options from leading brands and ended up with a list of top-three air intake kits. These are all very easy to install, long-lasting, and won't cost you too much. Without further ado, let's take a quick look at what Spectre, K&N and aFe Power have to offer to Jeep fans. Check out the pros, the cons, and our expert recommendations, as they will help you make the right decision.
Best Cold Air Intake for Jeep Cherokee and Grand Cherokee Review
1. K&N Cold Air Intake Kit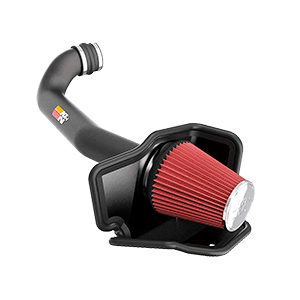 Let's start with the most balanced cold air intake system. K&N did an excellent job with it and, overall, the kit offers great value. First of all, it includes a ten-year/million-mile warranty, which is quite generous. Secondly, it is available in various configurations that fit different Jeep Cherokee models. Add a decent boost in engine performance (horsepower, torque, and acceleration), and you'll get a safe bet.
This air intake is also capable of significantly dampening the engine. The installation will take less than an hour, and you won't have to be a pro to pull it off. The only downside – K&N has some frustrating control issues. This is reported by many drivers that bought the cold air intake system. Some say that the package lacks certain parts; others claim the filters arrive damaged/scratched.
Pros & Cons
Solid boost in acceleration/horsepower
Comes with a generous warranty
Seven different configurations to choose from
Recommendations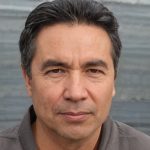 K&N did a decent job with this cold air intake system. If you're driving a Jeep Cherokee and would like to boost overall performance, this kit could be a good pick. It's backed up by an excellent warranty and is available in different variations. You won't have any problem with installation, but the quality control issues might be a big turn-off. And, the instructions could've been more user-friendly.
2. Spectre Performance Air Intake Kit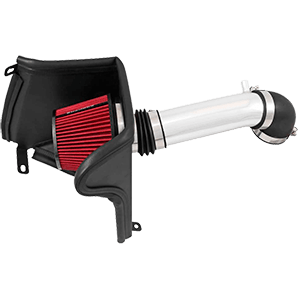 This is the most affordable purchase on the list and is among the most popular picks. With it, you'll get to choose between multiple colors. Plus, thanks to the high-quality synthetic filter media, it's very easy to wash and clean the entire air intake system. The aluminum tubing, along with user-friendly installation, is even more reason to consider the Spectre system over the competition.
It ensures up to 50% more airflow, improved towing capabilities, and easy maintenance. I recommend checking the filter only after you go over the 100K miles limit. Protection against debris and contamination is a part of the deal as well. Sadly, the bolt holes don't always line up perfectly, and you might have to do some bending and "tweaking" for the air intake to fit. Other than that, Spectre offers quite a compelling deal.
Pros & Cons
High-quality aluminum tubing
Multiple colors to choose from
Won't take you long to wash/clean
The box frame may not line up with the bolt holes
Recommendations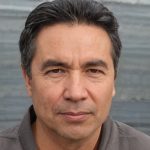 As a high-performance air intake system on a budget, this one is a sure pick. It may be a good investment for drivers looking to get easy maintenance, easy installation, durability, and reliability. While the increase in performance will not be very impressive compared to some rivals, you'll still get a nice "kick" out of this kit.
3. aFe Power Magnum FORCE 54-10242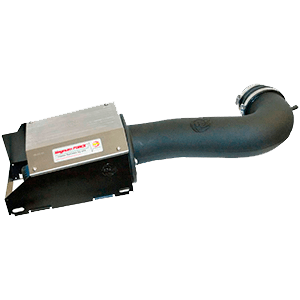 In contrast to the previous air intake system, FORCE 54 by aFe Power is quite an expensive purchase. It costs almost twice as much and will probably be too steep for most off-roading fans. On the bright side, the engineers did a fantastic job with it, and you'll get a might boost in horsepower, torque, and towing. The five-layer cotton gauze media is oiled, easy to wash, and achieves optimal airflow.
The powder-coated heat shield with aluminum cover, in turn, speaks volumes about this system's longevity and durability. If you're not turned off by the premium price, FORCE 54 will be a good investment, especially if you drive off the road more often than you do in-city driving.
Pros & Cons
Significant increase in engine performance
5-layer cotton gauze media (oiled and easy to wash)
Heat shield (powder-coated) with protective aluminum cover
Too expensive for regular drivers
Recommendations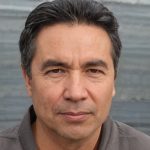 Up to 73% for airflow, 19HP, and 25 lb. ft. of torque and a five-layer media are this system's standout features. The heat shield, the industry-leading durability, and the top-class engineering are also a part of the package. While the cold air intake is not particularly cheap, aFe Power did everything in its power to justify the steep price.
Best Cold Air Intake for Jeep Cherokee/Grand Cherokee (Updated September, 2023)
Product
Product Information
View on Amazon

Editor's Choice

1) K&N Cold Air Intake Kit

Best Features:
– Decent increase in acceleration and horsepower
– Ten-year/million-mile warranty
– Lots of different options to choose from
Fits Models: Jeep Grand Cherokee 3.6 L (2011-2015)

2) Spectre Performance Air Intake Kit

Best Features:
– Top-of-the-line aluminum tubing
– Available in multiple colors
– Very easy to wash and to clean
Fits Models: Jeep Cherokee 4,0 L (1991-2000)

3) aFe Power Magnum FORCE 54-10242

Best Features:
– An impressive gain in HP, torque, and acceleration
– Five-layer cotton gauze media (oiled)
– Powder-coated heat shield; aluminum cover
Fits Models: Jeep Grand Cherokee 5.7 L (2005-2010)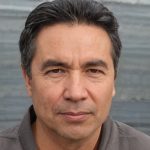 What are the benefits of a cold air intake for Jeep Cherokee?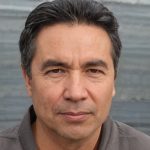 Installing a cold air intake in your Jeep Cherokee can provide you with multiple benefits, such as improved acceleration, better fuel economy, and increased engine performance. It also helps reduce emissions and produces a much deeper sound than the factory air intake.
How do I install a cold air intake in my Jeep Cherokee?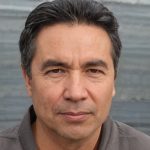 Installing a cold air intake in your Jeep Cherokee is quite easy and should not take you more than an hour. You will need some basic hand tools, like a screwdriver and an adjustable wrench. Start by disconnecting the negative cable from the battery, then proceed to remove the factory components. Take all necessary measurements, then place the new system in place and secure everything with clamps. Finally, connect the negative cable back to your battery and you're done!
Is a cold air intake worth it?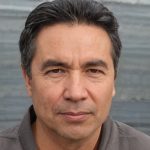 Yes, a cold air intake is definitely worth it. It provides you with many benefits, such as improved performance and better fuel economy. Plus, it's easy to install and not too expensive either. So if you are looking to make your Jeep Cherokee more powerful and reliable, then installing a cold air intake is definitely the way to go!
Conclusion
If you're planning on making your good old Jeep Cherokee more powerful but don't know where to start, the cold airIntake system could be a good idea. While it won't turn a turtle into a cougar, the difference in performance between the factory set and a high-quality aftermarket kit is always worth the price. Compared to turbos and brand-new exhaust systems, cold air intakes are cheaper and easier to install.
Cherokee owners in the market for the most generous warranty will probably like what K&N has to offer. Fans of affordable gear, in turn, should pay extra attention to Spectre's kit. Finally, FORCE 54 by aFe is quite expensive, but it will be money well spent. Which air intake looks like a reasonable purchase to you? What would you recommend an amateur off-road driver to pick? Share your thoughts in the comments!