It's no secret that Jeeps are incredibly flexible and versatile. This is especially true when it comes to the engine. Some folks believe that you can't have any third-party motors running a Jeep, but that's actually very far from the truth. So, today, I want to talk to you about the best Jeep Wrangler engine swap options. And since the JK and the TJ are the finest SUVs for off-roading, that's what we're going to focus on.
Now, if you've got the budget and are looking to take your steel friend's performance to the next level, a V8 will be in order. Compared to six-cylinder engines, V8s are much stronger, more reliable, and, well, perform better. Let's start with the TJ (2nd-gen Wrangler) and then slowly move on to the JK (the third generation).
Wrangler TJ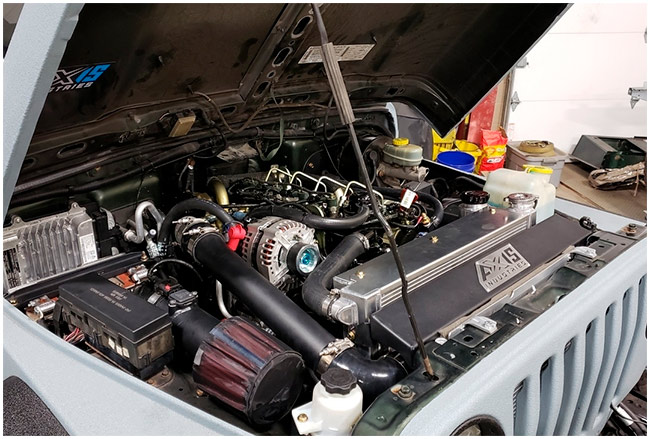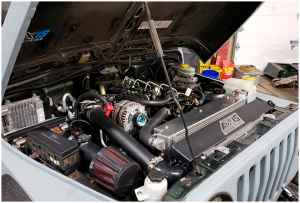 Even though the TJ has been around for almost 25 years, it is still one of the most capable vehicles out there. And with a HEMI V8 motor, it will be equally good on and off the road. There are dozens of different HEMIs out there; drivers with a thick wallet should pay extra attention to the Hellcat. Without a doubt, it's the best engine swap for Jeep TJ that money can buy.
Besides, thanks to the "universal" design and architecture, you won't have any trouble with the installation process. The Hellcat is a 6.2-lit engine. Hemi is also available in a 6.4-lit variation. Too steep for you? Well, you can always go with a 6.1- or even 5.7-lit edition. It all comes down to what you're trying to achieve with the jeep tj engine swap and the available budget.
A quick note: the upcoming Rubicon – Jeep's latest offering – will come packed with a mighty 6.4-lit V8 Hemi with 470 horses under the hood. Another decent investment will be the 302 H.O. from another US-based brand – Ford. As one of the lightest and most compact V8s to ever hit the market, it's got quite a lot of kick. The factory setup guarantees 225 horses, with the potential to reach 450+ HP. Above-average fuel efficiency is a part of the deal as well.
Wrangler JK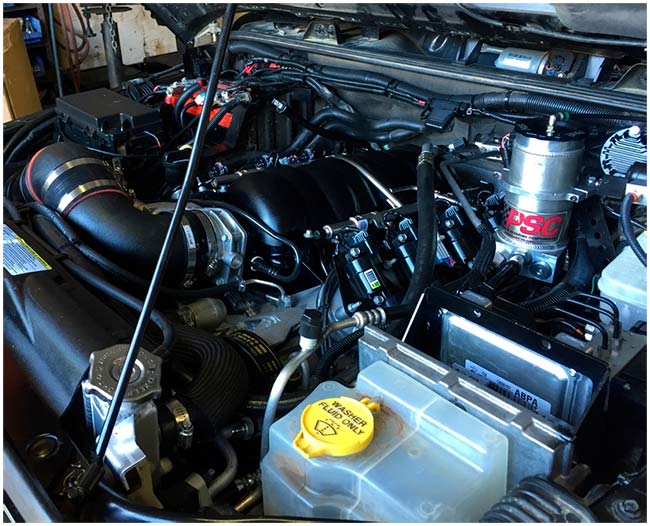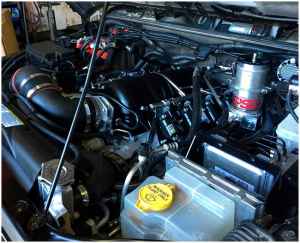 If you, like me, are a bit old-school and prefer tried-and-true engines over the best possible performance, a 350Ci V8 by Chevy might be a worthy investment. As mentioned, the JK is the third generation of the legendary Wrangler nameplate, and it goes perfectly with most Chevrolet gear. Ease maintenance, availability, and above all, a reasonable price-tag are all good reasons to consider the 350Ci.
But is this really the best engine swap for Jeep JK, or maybe you should explore some more? Of course, you should consider everything the market has to offer! For example, I'd say that for a fan of off-roading, the General Motors LS1 could very well be a better choice. It's a 5.7-lit V8 and can mostly be found in Corvettes and Camaros – performance-oriented race cars.
The average LS1 can give you up to 400HP or more, while a supercharged motor hits 500HP relatively easily. Besides, just like the 350Ci, the LS1 is widely supported by aftermarket gear manufacturers. Air intake systems, headers, engine mounts – it won't be hard to get your hands on any of that. Or, for something a bit more modest, check out the LT1 engine. It's slightly less powerful but equally reliable and compatible with the JK.
More Engines to Consider
There you have it: my list of the finest engine swaps for Jeep. But, before we say goodbye, here are some more aftermarket engines that deserve your attention:
Buick 225 V6. Yep, it's a V6, and that means less power and a lower price. This is a rather old motor; yet, it's got more than enough torque for off-roading and towing. If you're new to swapping, the Buick might be the way to go.
Cadillac 500 V8. Want even more torque for your engine? The 500 V8 got you covered! Big, strong, and dependable, this is another powerhouse available at a cheap price.
Viper V10. As you can imagine, an 8.0-lit motor won't disappoint you with the performance. It puts out 450HP and almost 500 lb.-ft. of torque.