Lifting an SUV is a huge part of customization. People do that to install bigger wheels, make their Jeeps look beefier, and to enjoy new experiences. However, when you lift, the camber (vertical alignment of the wheels) slightly changes. To compensate for that, you'll need adjustable control arms. They greatly improve ride quality, give you more control, and ensure durability, among other things.
In this post, we'll take a look at the best adjustable control arms for JK – one of the most popular Jeep models for customization. Now, a control arm is one of the least exciting parts of a vehicle – you can't even see it properly. But, without it, you won't be able to do any cool modifications. So, let's get right to my top picks for today (three sets in total) and see which one(s) will be a better investment for your hard-earned bucks.
Best Adjustable Control Arms for JK Review
1. Raptor Series Heavy Duty Adjustable Control Arm Kit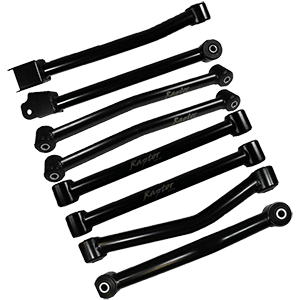 If you're planning on lifting your Jeep JK by six inches or less, Raptor Series might have something worth your attention. This heavy-duty control arm kit is a full set and easily fits both in the front and in the back. Specifically made to withstand the harshest conditions, it boasts enhanced durability. The upper and lower arms are fully adjustable (thanks to the threaded shaft) – you won't have to do any cutting.
This set offers great value and won't let you down in the middle of nowhere. With it, you'll get increased traction and improved safety and reliability off the road. These arms are used to getting "beat up" and will easily handle the roughest terrain. Add flexible, rotating bearings, and protection against corrosion and debris, and you'll see why I decided to include this control arm kit on our list. All these pros have one tiny con, though: the Raptor set is quite expensive.
Pros & Cons
Universal kit – kits both in the front and in the back
Coated and protected against corrosion/debris
Offers great value
More expensive than the rivals
Recommendations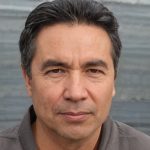 Jeep JK drivers really love to lift their steel horses, and for that, this Raptor Series kit might be a good investment. First of all, it's universal and will cover the entire vehicle. Secondly, the arms are adjustable and require very little knowledge/experience to install. As a bonus, you'll get an improved ride quality and more control over the road (which isn't always the case with similar kits). The price-tag is kinda steep, however.
2. CORE 4X4 Rear Control Arm Set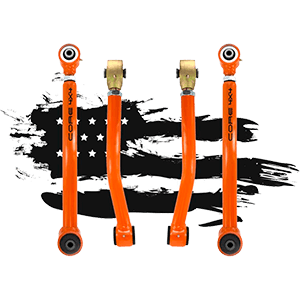 The incredibly build quality, reliability, and durability are this set's biggest selling points. It's also worth mentioning that it was designed and made in the USA and passed numerous tests and evaluations. Fully adjustable and easy to "fine-tune" to fit your Jeep, this CORE set is also quite flexible. It won't take much time to re-center the axle and adjust the caster angles. You'll get an increased ride quality, improved handling, and, overall, more control over the road.
The bushings add to the smoothness of the ride, too. On the downside, if this is your first control Arm Set, you'll have a hard time installing it. I recommend letting a professional handle that. Still, if you're looking for anything between three to six inches in a lift, CORE might be exactly what you need. To make it stand out even more, the company offers nine different colors to choose from.
Pros & Cons
Nine different colors to choose from
Designed/manufactured in the US
Above-average build quality - a highly reliable set
Might be hard for an amateur to install
Recommendations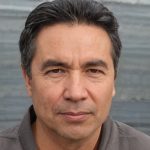 Gear made in the United States is usually of the highest quality, and this CORE adjustable control arms set is not an exception to that rule. Jeep JK drivers in the market for a reliable set might want to take a closer look at it. The material and build quality, along with the replacement guarantee, are even more reasons to consider it over the competition. Just don't try to install these arms on your own unless you've got the expertise.
3. Freedom Off Road Adjustable Control Arms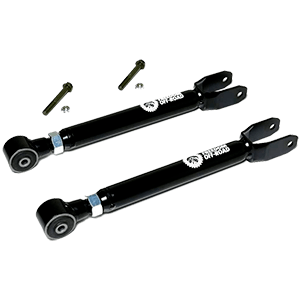 Adjustable, heavy-duty, and with enough "oomph" to handle the off-road – that's this control arms kit in a nutshell for you. Freedom Offroad did a good job with this set. First of all, it's reasonably priced and won't leave holes in your wallet. Secondly, it comes with a generous lifetime warranty that covers broken and defective parts. It has another advantage over the competition, and that's the above-average lift range.
With these JK adjustable control arms, you can raise your Jeep JK by 6.5 inches. Durability, reliability, and ease of use are also a part of the deal. Sadly, the package doesn't include enough bolts and nuts for installation, but you can always use the factory ones.
Pros & Cons
An affordable purchase
Can be used for a 6.5-inch lift
Offers a lifetime warranty
Not enough bolts/nuts in the package
Recommendations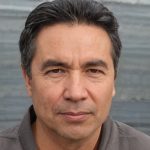 These Freedom Offroad adjustable control arms easily fit Jeep JK (2007-2018) and come at an attractive price. And, the company provides a lifetime warranty for its gear. Last but not least, you'll be able to lift your SUV by 6.5 inches, which isn't possible with the other two sets on today's list.
Best Adjustable Control Arms for JK (Updated September, 2023)
Conclusion
For added control over the vehicle, an improved ride quality, and stability, Jeep JK control arms are a great purchase. And, they are an essential component for all the fans of lifting (and lowering) a rigid SUV. Today, we reviewed three outstanding adjustable control arm sets from Raptor Series, CORE, and Freedom Offroad. As always, they all have their pros and cons, so make sure you consider them all before committing to either one.
Raptor's set is universal, meaning it fits both the front and the rear. CORE, in turn, is all about durability and reliability; plus, it's available in different colors. Finally, Freedom Offroad handles the highest lift (up to 6.5 inches) and offers a generous lifetime warranty. There's enough to choose from, and all these sets are reasonably priced. Which one is your favorite pick? Share in the comments!