On smooth terrain (like a highway), a steering stabilizer might not be the most essential part of the driving mechanism. That's especially true if you've got it set up the right way and drive slowly and accurately. In contrast, off the road, bump-steer and flighty steering will turn an otherwise wonderful adventure into a disaster. To fight these issues, you'll need to get the Best Steering Stabilizer for Jeep Gladiator.
This is one of those components that you just install and forget about. Now, all Jeep vehicles come with a stock stabilizer, but, when it starts to leak or gets damaged, you need to replace it ASAP. For the sake of this review, I made a list of the finest third-party options available on the market right now. As always, I picked the ones that are equally affordable, user-friendly, and durable. Let's check them all out!
Best Steering Stabilizer for Jeep Gladiator Review
1. TeraFlex 2.2 Falcon Nexus Adjustable Steering Stabilizer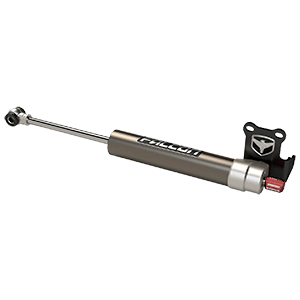 This is one of the biggest and most respected aftermarket gear manufacturers on the planet. Based in the US, it designs its products in Utah. That means Falcon Nexus has been thoroughly tested by numerous organizations before arriving on the market. Compared to regular stabilizers, it significantly improves steering and braking, giving the driver more control over the jeep.
Another standout feature is the Adjust Knob. It allows you to quickly switch between three different modes (compression adjustments, as TeraFlex puts it). For the highways, I recommend going with the Firm setting. Medium is better suited for driving in cities. Soft is pretty self-explanatory. My only complaint – the bushings that come packed with this stabilizer will probably not fit the Gladiator's factory damper. You'll need to purchase an extra set for that.
Pros & Cons
A US-made product
Includes an Adjust Knob with three different settings
Dramatically improves steering and braking
The bushings may not fit the stock damper
Recommendations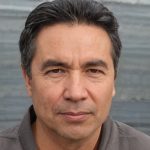 If you're tired of your faulty stock stabilizer, you might want to check out what TeraFlex has to offer. Made in the States, durable, and reliable, this stabilizer is quite versatile and flexible both on and off the road. Too bad the bushings are a bit "off" and you'll have a hard time fitting them to the stock damper. Other than that, Falcon Nexus is a bargain for the fans of off-roading and rock crawling.
2. Fox Shox 985-24-173 – 2.0 Performance Series Smooth Body IFP Steering Stabilizer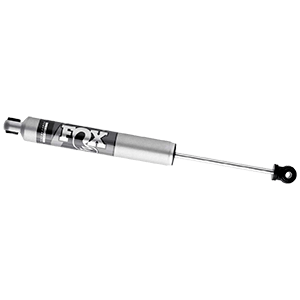 The Performance Series stabilizers are known to be highly reliable and user-friendly. Installation won't take you more than ten minutes (using basic tools). The affordable price-tag is another reason to consider them over the competition. For highway driving, 985 is a decent choice; on rough terrain, it performs even better. It makes the steering wheel tighter, less "wobbly".
I took my time and tested its performance in mud, slush, and on rocks. Most bumps and jolts were dampened, resulting in a smooth, enjoyable ride. With that said, if your stock stabilizer is in a good shape, 985 won't feel that different. It's a decent aftermarket part, no doubt about that, but, compared to TeraFlex or the other Shox stabilizer on my list, it's not as impressive. However, the low price-tag and durable construction make it a solid pick.
Pros & Cons
Easy to install – you'll only need ten minutes
Excellent value for the price
A low-budget stabilizer
Not that big of a difference compared to stock gear
Recommendations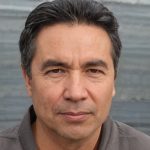 True, this Performance Series stabilizer might not be on par with the more advanced (and expensive) rivals. It's still worth every single penny you'll pay for it, though. It is very easy to install, lasts for a long time, and will make you feel in control. Overall, 985 offers excellent value and that's why it's so popular among regular drivers.
3. Fox Shox 983-02-148 – 2.0 Factory Series ATS Steering Stabilizer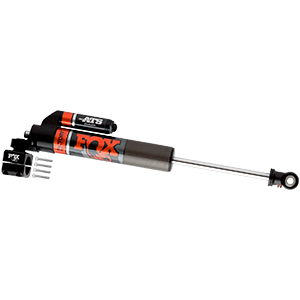 If you're looking for the best aftermarket steering stabilizer for your Jeep Gladiator, Fox Shox might have just the right offer. This Factory Series stabilizer boasts industry-leading construction and material quality. It's also very durable and easily handles whatever Mother Nature throws at it. Compared to the factory gear, it is much smoother on every type of terrain.
As for the package, it includes all the necessary nuts and bushings for installation. Plus, you'll get washers as a bonus. The only downside is the premium price: it will, most likely, "scare away" many potential clients. But, in the long run, this will be a good investment.
You can also look at the analogue of N3 Dual Steering Stabilizer from Rough Country:
View on Rough Country
Pros & Cons
Top-notch build and material quality
Reliable and durable - handles rough terrain with ease
The package includes bushings, nuts, and washers
A bit on the expensive side
Recommendations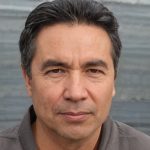 Fox Shox did an amazing job with the 983 stabilizer. It doesn't really have any weak sides and performs beautifully on highways, city streets, and in the wilderness. The price tag is steep, though, and will only suit folks with large pockets.
Best Steering Stabilizer for Jeep Gladiator (Updated September, 2023)
Product
Product Information
View on Amazon

Editor's Choice

1) TeraFlex 09-02-22-110-000

Best Features:
– Designed and made in the US
– Can be easily switched between three modes: soft, medium, firm
– Greatly improves steering and braking
Fits Models: Jeep Gladiator JT (2020)
Lift Height: 0-6"
Available Options:
– TeraFlex 09-02-21-110-000

2) Fox Shox 985-24-173

Best Features:
– Very easy to install with basic tools
– Offers excellent value for the price
– An affordable purchase
Fits Models: Jeep Gladiator JT (2020)
Extended Length: 20.930″
Compressed Length: 13.500″
Travel: 7.430"

3) Fox Shox 983-02-148

Best Features:
– Impressive build and material quality
– Reliable, easily handles rough terrain
– Comes with all the necessary installation hardware, including washers
Fits Models: Jeep Gladiator JT (2020)
Extended Length: 23.200″
Compressed Length: 15.100″
Travel: 8.100″
Conclusion
You don't fully understand the importance of a steering stabilizer until it starts to leak and mess up the ride quality. So, if you're planning an off-road trip, make sure to double-check the stabilizer, because, on rough terrain, it will be the best friend you've never had. And if the stock stabilizer is pretty much dead, don't hesitate to pick one of the three aftermarket alternatives we discussed today. They all come from respected brands and carry excellent value.
Fox Shox's 985 (Performance Series) is the most affordable purchase on my list. If you're on a tight budget, this could be the most reasonable choice. The other Fox Shox stabilizer, 983 (Factory Series), is almost three times more expensive. And if you're looking for the golden middle, take a closer look at what TeraFlex has to offer with Falcon Nexus. All three stabilizers deserve your attention, but it's up to you to make the pick!