Planning on conquering the nearby off-road paths, but aren't really sure your good old Jeep can handle it? A long arm kit might be exactly what the doc ordered. It will greatly improve the ride quality and make you feel in control even when driving through the roughest terrain. In this post, we'll help you find the best TJ long Arm Kit that will be a perfect fit both for driving on highways and off the main roads.
In contrast to short arms, long ones improve the "daily driving" quality as well; plus, they are perfect for doing fast >off-roading. But, as always, even long arms can be slightly different from each other. That's why we'll review three outstanding kits, tell you about the pros and cons, and let you pick the one(s) that'll be a good fit for your Jeep. Let's dig right in!
Best TJ Long Arm Kit Review
1. Rough Country Lower Fixed Control Arm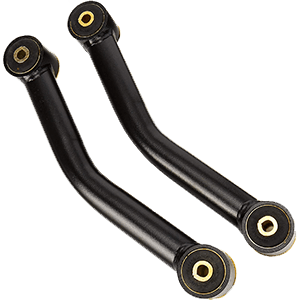 For a three-inch lift, these long arms will be a perfect fit. Compared to the factory TJ gear, they will make the vehicle feel brand-new. And, you'll be in more control over the road, not to mention all those bumps that used to be a problem won't be worth your attention anymore. The best thing about the Rough Country kit – it doesn't make you choose between off-roading and regular driving.
The arms will improve ride quality, control, and smoothness regardless of the terrain. Installation is easy and effortless; the only downside – the entire process will take you a while (up to four hours, especially if you're not a pro). On top of that, this kit isn't at all adjustable: both arms are fixed. Other than that, we like how affordable, stylish, and sturdy it is.
Pros & Cons
Powder-coated design for a stylish look
Fits a large number of vehicles
Rather affordable
Takes quite long to install
Recommendations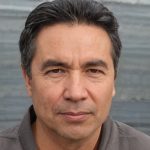 Fans of Jeep TJ that want to improve ride quality, control, and stop hitting every bump on the road might like what Rough Country has to offer. These lower fixed control arms come at a reasonable price and include rubber bushings. Furthermore, the company offers a lifetime replacement guaranty, meaning if something's wrong with the set, you can always return it and get a new one. Installation can be a drag, though, but that's a small price to pay.
2. CORE 4×4 Front Control Arm Set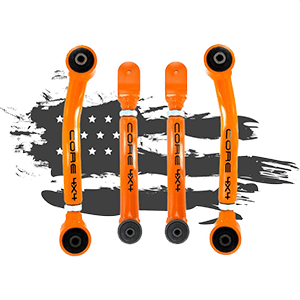 This arm set is made in the United States and boasts incredible build quality. During an extensive test, our experts were pleased by the durability and reliability of this CORE long arm kit. It's available in eight different colors and is, overall, more colorful than most rivals on the market. It's worth mentioning that these are adjustable arms.
What that means is you can change the axle's position and slightly adjust the caster angles. The Jeep's axle, in turn, will move freely, allowing for more control over the road and smoother ride quality. If that's what you're looking for in an arm set, CORE might have exactly what you need. Like the Rough Country kit, this one also includes bushings and can be used for a 3- to 6-inch lift (which, strangely enough, isn't specified by the manufacturer).
Pros & Cons
Eight colors at your disposal
Incredible build quality; durable construction
Designed and made in the USA
Height limit is not specified
Recommendations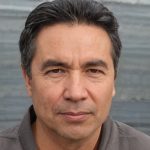 For people that put quality above everything else and prefer US-made gear, CORE's set might be worth a look. It is highly durable and made of good-quality materials. Installation is easy and won't take you all day; some experience is always welcome, but not necessary. And if you accidentally break the long arm kit, the company will replace it – no questions asked.
3. Rubicon Express RE3780 Front Upper Super-Flex Control Arm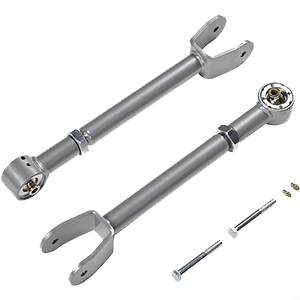 Like the previous set, this is also adjustable and gives you more room to maneuver. The design is a bit different, though, and the entire kit consists of several separate parts. They can all be easily greased, which results in a noise-free, comfortable ride. People that love off-roading in quiet will appreciate what Rubicon Express has done with this long arm set.
However, there's one tiny con, and that's the lack of a proper bolt-nut set. The package does include some, but they're simply not enough.
Pros & Cons
Easy-fit - no need for any "fine-tuning"
Straightforward installation
Noise-free
The package lacks some installation hardware
Recommendations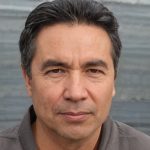 If you've got some spare nuts and bolts lying around, the RE3780 long arm kit will be a good fit for your TJ. It's as straightforward as they come and doesn't look like much from afar. But, as a "working horse" for your Jeep, it's a bargain. The kit is noise-free, easily fits most Jeep vehicles, and will dramatically increase ride quality.
Comparison Table – Best TJ Long Arm Kit (Updated September, 2023)
Product
Product Information
View on Amazon

Editor's Choice

Best Features:
– Powder-coated design
– Affordable purchase
– Fits a large number of Jeep models
Type: Lower Fixed Control Arms
Fits Models: Jeep Wrangler TJ (1997-2006)

Best Features:
– Eight colors to choose from
– Incredible build quality and durability
– Made in the USA
Type: Adjustable Front Control Arms Set
Fits Models: Jeep Wrangler TJ (1997-2006)
Available Options:
– Complete Control Arm Set
– Front Upper Control Arms

3) Rubicon Express RE3780 Front Upper Super-Flex Control Arm

Best Features:
– Direct fit for a TJ – no need for any "fine-tuning"
– Very easy to install
– Very quiet – don't make any noise on the road
Type: Вставити дані
Fits Models:Вставити дані
Available Options:
– Lower Adjustable Control Arms
Conclusion
And that concludes our list of the best long arm kits for a Jeep TJ. I went over three worthy sets and are confident that you'll enjoy your new ride quality no matter which kit you end up choosing. Rough Country offers a very balanced, stable set of arms that will breathe new life into an old Jeep. Rubicon Express, in turn, provides more control, as the kit is adjustable and you can set it to your liking.
And finally, CORE is all about versatility. Made in the USA from the ground up, this colorful kit is also highly adjustable and will be a perfect fit for a Jeep Wrangler TJ 1997-2006. Make your pick wisely, and if you're still not quite sure which long arm set to spend your money on, don't hesitate to ask in the comments. Any funny/enlightening stories will also be appreciated!