If you're a big fan of off-roading, I bet you've heard about lifting more than once. But what is a lift kit – what gains can you expect from it? When done properly, a lift can greatly improve handling/steering, giving you more control over the road. Plus, you'll be able to install larger tires – also a big pro. On top of that, with the Best Lift Kit, your Jeep will get that beefed-up look.
So, yes, there's a lot to like about lift kits, especially for people that take off-roading seriously. Join me, and let's talk about all benefits in more detail. Don't worry: I won't get into boring techy stuff. The focus will be on the different lift types, what they bring to the table, and how to use them to your advantage.
#1: Improved Ride Quality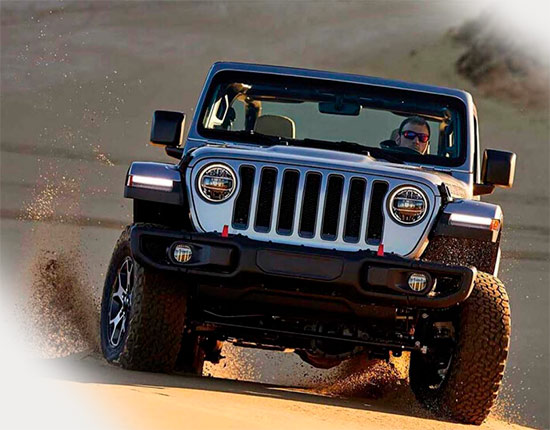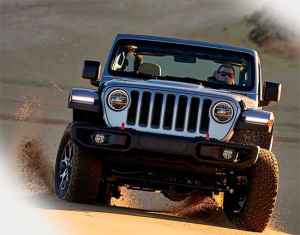 One of the most popular questions online – Does a Lift Kit affect ride quality? And the answer is simple: yes, it does. However, there's more to dive into. For example, if it's a body lift, the steering won't be affected in any way, since you won't be altering or customizing the suspension. The same is true for leveling kits that are basically a set of spacers that raise the front-end to, well, level the vehicle.
A suspension lift kit is an entirely different story, though. Instead of simply adding a spacer or two to your Jeep, a suspension kit also includes coils, sway bars (or sway bar disconnects), steering stabilizer/shock absorbers, and more. That means it will, indeed, introduce adjustments to the suspension system, which directly affects the ride quality.
Now, if you go cheap and buy an average-at-best Chinese kit, chances are, the road will start to feel a lot less enjoyable because of the bumps + pits. In contrast, a decent-quality suspension lift kit can greatly improve the handling, steering, and ride quality, make you feel in control, and ensure a comfortable experience on the toughest trails. Keep this in mind when shopping for a new kit and remember – you get what you pay for!
#2: Room for Bigger Wheels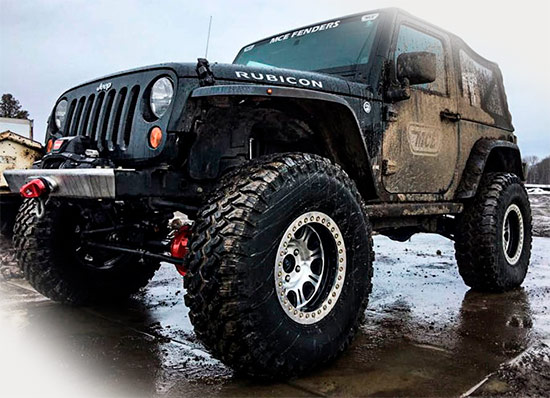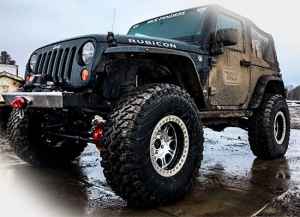 Another significant pro of installing a lift kit is its ability to accommodate bigger tires. Depending on the actual lift height, you'll be able to fit larger-than-life wheels and turn your Jeep into an off-roading monster. The minimal lift height is 0.5 inches; as for the upper limit, it's possible to go as high as 10 inches, but I recommend against that. For most drivers, 1.5 to 5 inches is the "sweet spot".
For example, 37-inch tires require 3-3.5 inches of lift; for a set of 39-inch wheels, you'll need something in the 5.5-6 inches range. So, yes, ultimately, it's up to you. The most significant benefit of bigger tires is the increase in ground clearance. This term describes the distance between the road and the bottom of the vehicle. With an increased clearance, you won't have to worry about tiny rocks, bushes, potholes, muddy trails, and all that stuff.
This is important: while bigger wheels don't always improve traction with the road, wide wheels definitely do. Therefore, if you've got the bucks to get a set of brand-new tires, make sure to consider the width.
Beefed up Looks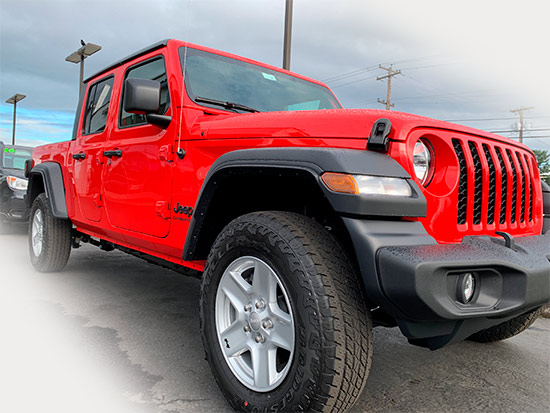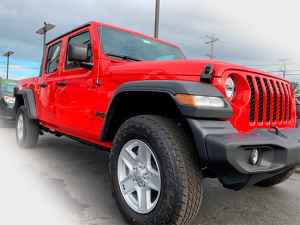 While the rough-tough attitude doesn't affect performance in any way, a lot of Jeep owners get excited about lifting when they see how awesome lifted vehicles look. That greatly depends on how big of a lift you're planning on and what type of lift kit you'll use. The biggest difference will be with a suspension kit, of course, one that includes sway bars, control arms, and increases the height by at least 1.5-2 inches.
Again over-the-top lifts don't always look cool. This is usually done for competing in challenging contests, like overcoming muddy trails, driving through a rocky terrain – things like that. For me, a lift in the 2-3 inches range is the golden middle. First of all, that significantly increases the ground clearance and improves handling. Secondly, you get to beef up the Jeep.
How much will a Lift cost you?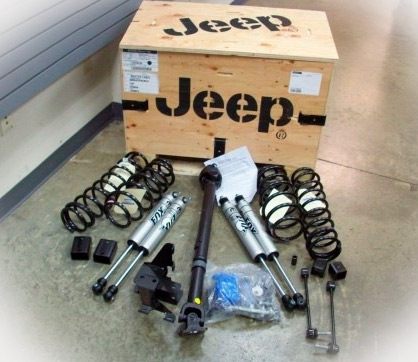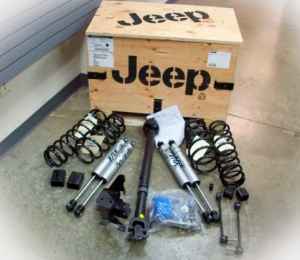 Before we wrap this up, let's check how much a lift kit will cost you. It all depends on what type of lift you're going for:
If it's a simple leveling lift, you'll be able to find a decent-quality kit for 100 US dollars, or even less.
A body lift, in turn, will cost twice as much (simply because it will include spacers for all four wheels).
With suspension lift kits, the sky's the The most advanced kits can cost up to 5K dollars, or even more. As for the average price for a good kit, you'll be looking at $800-1000.
And one last thing: In most states, the labor cost equals the price of the kit.