If you are a Jeep Wrangler owner, the chances are that you have experienced a lot on those tough off-roads found in the country, but you have made it just because your Jeep is that tough. However, a Jeep driver knows it better than anyone how tricky off-roads can be when it is night time, or it is raining cats and dogs outside, not to mention the snowstorms you may need to get through.
In all of the mentioned above situations, there is no such thing as too much light. However, even if you have the most powerful Headlights installed, that may be not. What if I told you that there is another way out? What I have in mind is the light bar, of course. Such an investment as a light bar will surely be a practical investment, and I will try to help you choose the Best Light Bar for Jeep Wrangler in this review.
Best Light Bar for Jeep Wrangler (Updated December, 2023)
Product
Product Information
View on Amazon

Editor's Choice

Best Features:
– Sturdy aluminum construction
– Extended lifetime
– Enhanced light power
Lightbar Length: 52 inch
Power:
– 300W 52″ Led Light Bar
– 2*18W Led Light Bar
Fits Models:
– Jeep Wrangler JK/JKU (2007-2018)
Package Include:
– 52 inch Led Light Bar – 1 pcs
– 4 inch Led Light Bars – 2 pcs
– Wiring Harness- Mounting Brackets

Best Features:
– Features dual light mode
– A complete pack of 6 items
– Adjustable beam for a comfortable ride
Lightbar Length: 52 inch
Power:
– 300W 52″ Led Light Bar
– 2*18W Led Light Bar
Fits Models:
– Jeep Wrangler YJ, TJ, JK, JL (1987-2020)
Package Include:
– 52 inch Led Light Bar – 1 pcs
– 22 inch Led Light Bar – 1 pcs
– 4 inch Led Light Bars – 2 pcs
– Mounting Brackets

Best Features:
– Specially-designed linking system
– Customizable beam light
– Enhanced item durability
Weight: 2.65 pounds

Best Features:
– Potent rear light bar with smart light mode
– Simplified installation and instruction provided
– Great quality for an excellent price
Lightbar Length: 39 inch
Power: n/a
Fits Models:
– Jeep Wrangler JK/JKU (2007-2018)
– Jeep Wrangler JL/JLU (2018-2019)
Package Include:
– 39 inch Led Light Bar – 1 pcs
– Wiring Harness
– Mounting Brackets
– Remote Control
Best Light Bar for Jeep Wrangler Review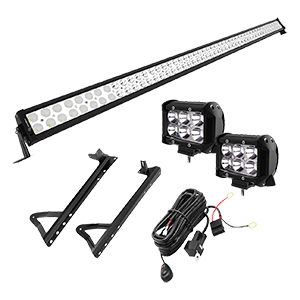 Times and technologies change at the speed of light, and that is certainly a plus. I say that simply because these days you can make a true monster out of your good old Jeep. Besides, if not so long ago, you were forced to invest a fortune into the update, these days, good quality comes for a fair price.
Speaking about the monsters on the market, Yitamotor is surely one of those. The fact is that the light bar that the provider offers is so potent that there is not the slightest chance that poor weather conditions or bumpy night off-road will take you by surprise.
First things first, the light bar features 27K lumens of pure white light. However, the pack that the provider offers includes two more spot pod lights, a wiring harness, and mounting brackets. All that makes the installation process more than simple and user-oriented.
Apart from that, the Lights are protected by PC lenses, which are scratch-resistant. To add to that, it needs to be mentioned that aluminum construction of the bar is super-durable too. The light itself is said to last up to 50K hours. In my opinion, that is more than enough.
Product Rating
Quality of Material
4.9/ 5
Pros & Cons
The bright and strong white light of 27K Lumens
Basic installation is user-oriented
The item is both water- and dirt-resistant
No amber covers for the pots included
Recommendations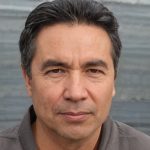 If you are looking for a super-powerful light bar set to light up the darkest of the off-roads for a fair price, I would say that you have found it already.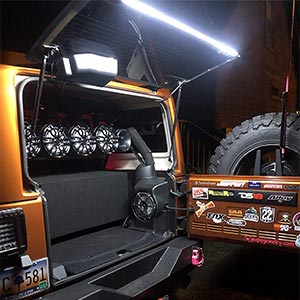 It is true that when you hear about the light bar for the Jeep, the first thing that enters your mind is the front light bar. However, I will tell you that it is not the only light bar your vehicle may require. Has it ever happened to you that you are stuck somewhere at night, and you can't find anything that you are looking for in the trunk because there is not enough light in it? With a light bar from Brawlee, you will not face such an issue ever again.
The rear light bar is made from good quality aluminum, which makes it durable. The light itself may not be as potent as that of the front light bar, but you do not need that kind of power in the back. The light is soft enough not to hurt your eyes, but it is bright enough to light up anything in the trunk as well as around the rear.
It should be added that you shouldn't worry about the shape of the bar since it is fitted well to the rear window depending upon the Jeep model you are getting it for. A peculiar advantage of the item lies in the fact that you can control the intensity of the light, as well as switch it on and off with a special remote that comes in the pack. Lastly, there is no need to uninstall the light bar when you take the top of for the summer, simply unplug it from the power cord, and that is it.
Product Rating
Quality of Material
4.8/ 5
Pros & Cons
Smart light mode
Remote control to control the intensity as well as on/off regimes
The shape designed to fit the shape of the vehicle
The light is designed to be bright but soft to the eyes
The installation process is simple, and step-by-step instruction is provided
Recommendations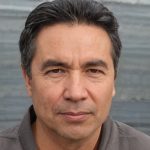 To tell the truth, the rear light bar of such quality for such price is a real gem, and I would absolutely advise you getting it if you tend to cruise around a lot during the night time.
3. KC HiLiTES 91308 – Best Jeep Windshield Lights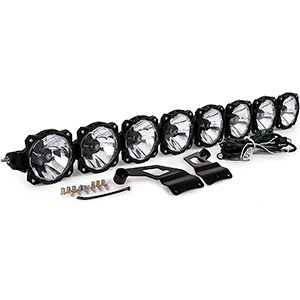 I am sure that there is barely any off-road explorer that can say they have enough light on the road when it is dark or storming outside. In case you wonder what is another light you can introduce into the system, then windshield lights are there to consider. The KC KC HiLiTES are certainly a premium-quality brand that provides an innovative approach to the matter. It is true that the windshield lights the vendor produces are costly, but the strength and potential are worth every penny.
To begin with, the lights are not only powerful, but they are also customizable. It means that every driver can set them up to suit personal needs. Apart from that, the linking system is utterly adjustable, which proves perfect customizability of the item. The installation is literary a breeze since all the mounting hardware is provided. Besides, the aluminum the item is built of is reliable and durable.
Pros & Cons
Potent beams no matter low or high
Simplified installation
Durable and withstanding construction
The price is a lot higher than average
Recommendations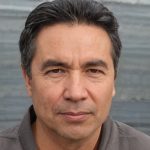 If you are interested in absolute quality mixed with unmatched potential - KC HiLiTES are the windshield lights you should invest in.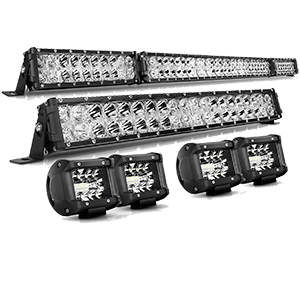 If you ask me, I would say that Autofeel is one of those providers who have gone as far as they could in coming up with such a powerful light bar. To begin with, there is no only a light bar in the set, there are also four spot pods, and even a hood roof light bar included. All in all, you get a 6-piece set for the price that is less than average.
The provider is so sure of the durability and lifetime of the item that they also offer a 3-year warranty, which certainly speaks for the quality better than anything. To go even further, the item is designed to work in three modes: daytime mode, storm mode, and night mode. All the pieces are dust- as well as water-resistant, and that is a plus if you are driving under challenging conditions often.
The innovative feature that Autofeel offers is the fact that you can also rotate the beam so that you can adjust it perfectly to your personal needs and preferences. Lastly, the installation is simple and straightforward, so that it is not going to take you long to put up with it.
Product Rating
Quality of Material
4.9/ 5
Pros & Cons
A complete pack of 6 items
Improved quality and sturdiness of the item
Reduced price and simplified installation
May be a little too much if you are not a dedicated of-roader
Recommendations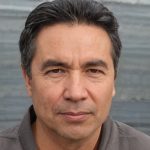 I will honestly say that if you are driving at night over unknown off-roads seldom, then there are simpler options to consider. However, if you are a heavy off-roader who is not stopped by either storm, for, or snowstorm – then it is the pack you should definitely consider.
Conclusion
In conclusion, investing in the best light bar for your Jeep Wrangler is an excellent idea for those who often find themselves off-roading in poor weather conditions. Some drivers may underestimate the importance of a well-lit road, but if you are driving during the night a lot, you know how challenging it can be. That is why these days may providers offer quality light bars to equip your vehicle with. Light bars are an essential component in ensuring that you can still see what lies ahead, even when driving at night or during a storm.
When choosing a light bar to buy, make sure to consider the type of model you have, as well as the amount of power and brightness needed to get through your next adventure safely. All of them are different and offer a vast range of benefits to consider. However, if you ask me, so far, I can point out the items reviewed above as my absolute favorites. Those of you who have read the reviews carefully will surely get why I pointed them out. In case any questions are arising, you can always leave your questions in the comments so that I can answer them.