Hey, Andy Shane here, today we're going to check out Allen Sports 2 bike spare bike rack specially designed for 2010 and newer Jeep Wrangler.
So, you finally bought the Roof Rack, Hitch Rack, or Spare Tire Rack. Congratulations!
Using a spare bike rack has a number of advantages over some of the other bike racks on the market. It is very easy to install, this is specifically a bike rack over the spare tire type. What I mean by that is it simply sits on our rear-mounted spare tire on the back your Wrangler is resting, so it should work with most vehicles with a rear-mounted spare wheel.
It's designed to hold everything from a standard spare tire to a larger 12 and a half-inch wide oversized spare tire. You can have a lot of rain tires on the back of your Wrangler here and the bike rack mounted with no problem at all.
Installation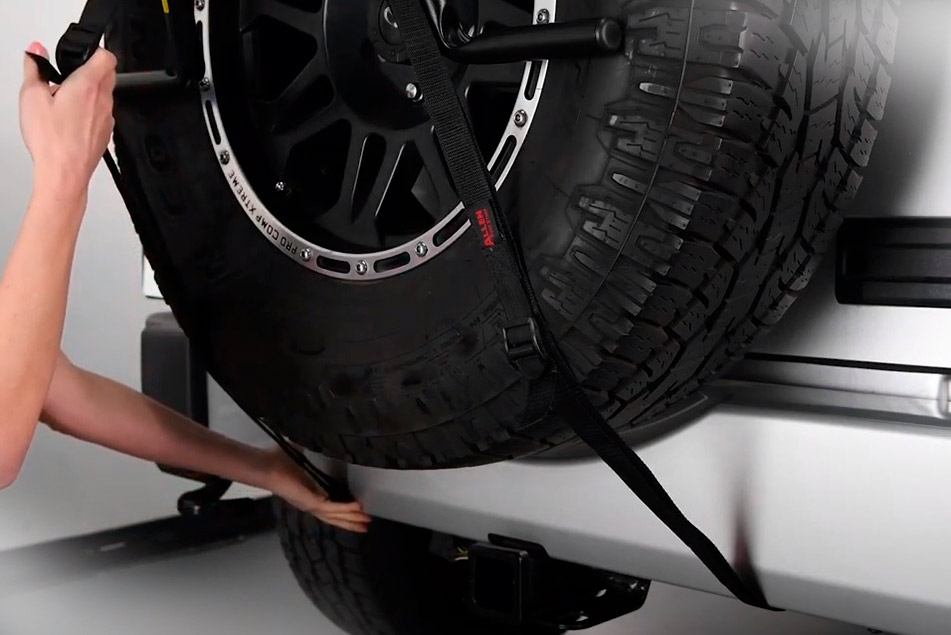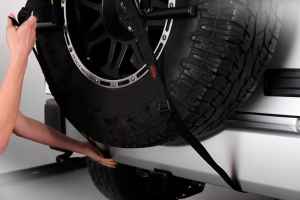 Speaking of installation. It's a simple process, you just put the bike rack right on top of your spare tire. The two large feet below that rest on the sidewall of your tire, keeping it off your spare tire so you don't have to worry about scratches or something on your back wheel.
Then you just pull that down two straps that hook under the tailgate of your Wrangler and then simply pull down on the webbing strap until the elastic part is fully extended, letting you know that your bike rack is now well and securely connected to your spare tire.
As mentioned above developed for the Jeep Wrangler 2018 and newer. It was designed to accommodate some of the functions of the Wrangler, namely the rear reversing camera which is mounted in the center of our spare tire.
Some benefits
As the bike rack has a lot of clearance around this reversing camera so that none of our vision gets locked or blocked when we are now reversing with our Wrangler. When we open the tailgate we can see that the bike rack is also provided with a nice wide bracket up here so that it fits well around the third brake light on the tailgate of our Wrangler.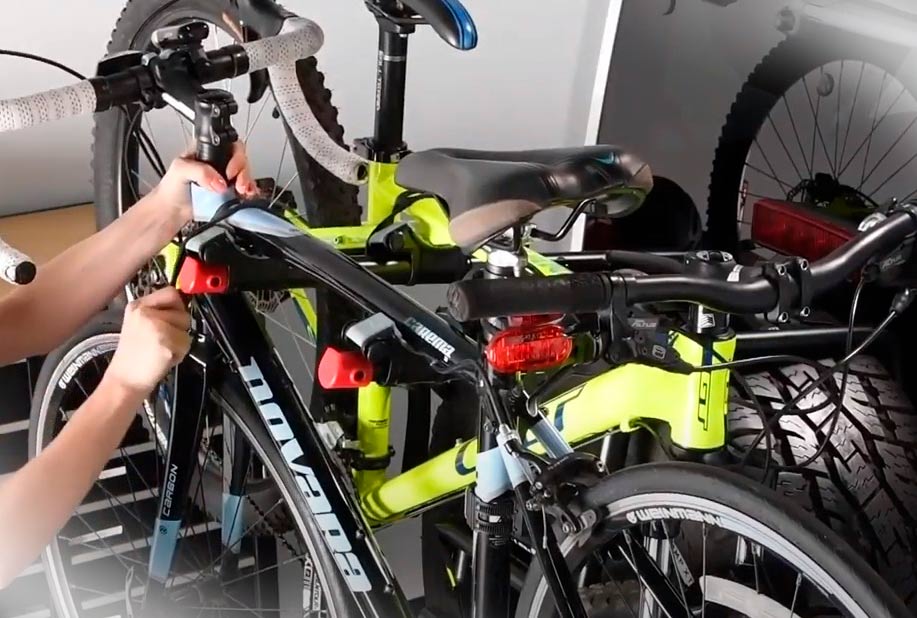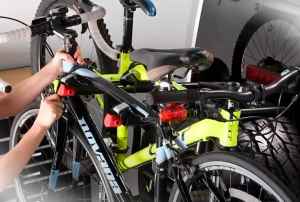 One of the great perks of using a spare bike rack it doesn't prohibit our access to our Wrangler's tailgate cargo space. We don't need to do more steps before we have access to our angler's cargo space, it is easy to open the tailgate and use it to swivel the bike rack out of the way – it works just as well now, whether you are loading it or if we have a bike loaded on the luggage rack.
And we can do this very easily by simply placing our bike in one of two pairs of sturdy, non-damaging plastic brackets. We won't worry about them scratching the finish of our bike and then we simply secure the bike with the 2.5 cm wide nylon straps and buckles that give nice security.
Conclusion
The connection of our bike in the mounts on the luggage rack and the Allen Sports bike rack is a two capacity bike rack and even with bikes on the rack we still don't block a view from this rearview camera and with when the bike is mounted It's still just as easy to open and close the tailgate of our Wrangler for easy access to the cargo area of ​​our Jeep the tailgate on our Wrangler so that we have easy access to the cargo area of our Jeep.
Well, I hope this article was useful to you and now you will enjoy cycling in a new way.