Developed by Chrysler, Uconnect is a connected vehicle platform. You can call it an entertainment center or a user interface. Essentially, it's a system that controls navigation, entertainment features, Smartphone integration, and more. You'll find Uconnect in many modern-day Dodge, RAM, Chrysler, and Jeep trucks and SUVs.
Speaking of navigation, it's pretty decent: you won't have to wait forever for new maps to download, and the controls are user-friendly and intuitive. How do I update my Uconnect maps for free, though? That's a question that most drivers ask at a certain point. Is there even a way to do that legally? How hard is that going to be? And how much do the updates cost, anyway? You'll find all the answers right here!
Seeking a free software update for your Uconnect navigation system? This guide outlines how to refresh your GPS navigation without cost. We delve into the update methods via official platforms and explore alternative solutions like smartphone integration and the Open Street Map Project for the latest navigation software. You'll learn the importance of keeping your system's navigation data up-to-date, especially the North American map updates, and how to initiate the update process—from connecting the USB drive with the update files to the system automatically recognizing the new data. By following these steps, your Uconnect system can stay up-to-date with the latest map coverage, ensuring seamless navigation across North American roads.
What's the Deal with Uconnect?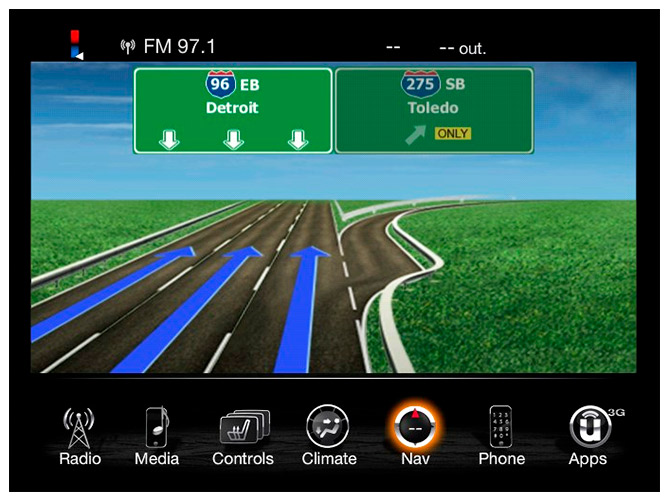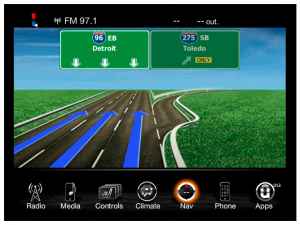 Let me start by saying that Chrysler's infotainment system costs $14.99 a month, with a yearly subscription available for $150. Map updates are NOT available for free. The maps usually come as a part of a big update, and you can only get them if you buy the whole package. That, in turn, will force you to pay another 150 US dollars. Yes, the pricing policy at Chrysler isn't at all user-friendly.
Do you really need those map updates, though, or maybe you'll be able to manage the roads on your own? Well, it largely depends on how many miles you put behind that Jeep of yours and how far you travel. If you only drive to work, to buy groceries at the nearest store, and to get the kids from school, a map update won't be that necessary. For a truck driver, on the other hand, who makes a living on long-range commutes, the updates will be quite important.
How Do the Updates Work?
Uconnect works through Garmin; so, if you want to get the updates legally, from Chrysler, you'll have to do that through this platform. Plus, as strange as it may sound, most map updates are only available on SD cards. In other cases, you receive a DVD (!) that includes all the latest map updates.
Uconnect Maps for Free: What Are Your Options?
One of the most popular ways to buy something for a significantly lower cost is to go to platforms like eBay. There's no guarantee that they won't try to sell you an outdated map pack, or worse. Besides, this way, you won't be paying Chrysler, but a random person on the Internet. On the other hand, you'll be able to save 40-50%. The average price tag on Uconnect map updates on eBay is $60-100.


Now, if you've got a Smartphone (and I bet you do), it can be much easier (and 100% free) to just use integration with the Jeep. I'm talking about Apple Car Play and Android Auto, of course. That way, you can use your phone or tablet for navigation. Even if you can't use these apps, Google Maps is still one of the most detailed and easy-to-use options out there. That makes Uconnect a rather unattractive option.
So, Why Even Bother with Uconnect?
This is still a very decent platform for listening to music, the radio, answering calls, and controlling the various systems in the car. However, it's ridiculously expensive when you ONLY want to update the maps. On the other hand, if you're not an avid road-tripper and only need an update every 5-10 years, this could be a decent deal. And one more thing: while the Android and Apple platforms are great, they do have one huge con.
When there's no signal (GPS or otherwise), they simply stop working. If you're an off-roader, then you know exactly what I'm talking about. In the wilderness, the connection quality is almost never perfect. With a built-in navigation system like Chrysler's Uconnect, there's a feature called "dead reckoning". With it, the system keeps on providing guidance even when there's no signal whatsoever.
Besides, nav units are usually more accurate and detailed. This is especially evident when driving in countryside neighborhoods and trying to find a way out. With a phone, that can be a problem sometimes.
The Open Street Map Project
One of the best alternatives to official updates and shady eBay sellers is to download open-source maps. And Open Street Map is definitely the best offer to date. It's a database of completely free maps that are constantly updated by fellow contributors. These maps are compatible with a long list of navigation systems, including Garmin. They're not always 100% accurate, though. Here's how you can install them:
Go to the official website and select the "Routable Générique" option
Next, choose the map that you want
The project allows selecting a specific area or an entire country
Give the system some time to process your request
Once it's done, download the .zip archive and unzip it
Install the program on Uconnect's internal memory
Finally, activate the maps on the system, and that's it.
Conclusion
In conclusion, updating the Uconnect navigation software can seem like a daunting task given the potential costs involved. However, the presence of free alternatives such as Apple CarPlay, Android Auto, and Google Maps offers viable routes for those seeking up-to-date navigation data without the hefty price tag. It's worth noting, though, that these services may falter where signal is weak, rendering GPS navigation less reliable. For a more permanent solution that ensures map coverage even in the most remote areas, the Open Street Map Project stands out. It provides free access to navigation software updates, which, despite potential accuracy concerns, can be a boon for drivers requiring up-to-date North American map data without recurrent costs.
FAQ
1. What is a software update for Uconnect?
A software update for Uconnect is an enhancement or fix applied to the infotainment system to improve functionality, including navigation software updates.
2. How often should I update my Uconnect maps?
It's advisable to update whenever a new update process is released to ensure your navigation data is current, typically once a year.
3. Is the map update process complicated?
No, the process is user-friendly. You usually need to connect the USB drive containing the update into the appropriate slot, and the system will automatically recognize and apply the update.
4. Do I need my vehicle identification number (VIN) to update my maps?
Yes, your VIN may be required to download or activate the map updates, ensuring compatibility with your specific vehicle model.
5. Can I use any USB drive to update my Uconnect system?
It's recommended to use a clean, formatted USB drive to drive into the appropriate slot for the update, to avoid any data corruption or update errors.
6. Will updating my Uconnect system with North American maps affect other functionalities?
Updating the maps should not affect other functionalities. It's designed to integrate seamlessly and keep the system up-to-date without disrupting existing features.