Are you a professional hunter trusted with keeping the neighborhood safe? Or maybe you hunt for sport, make a living of selling meat/hides, and manage hunting games? If your answer is "Yes" to at least one of those questions, carrying a gun is a must. Some folks prefer to keep them in the back of the vehicle, but that's not very safe or convenient for many reasons.
The good news is – with one of the best Jeep JK overhead gun racks, you won't have to worry about any of that anymore. They are cheap, easy to install, and don't take any space in the back or the front. Jeep Wrangler JK is one of the most popular SUVs among hunters, and the following list will help you pick the perfect Rack for your next ride. Are you ready to check out what our experts have picked?
Best Jeep JK Overhead Gun Racks Review
1. Great Day Quick-Draw Overhead Gun Rack for Jeep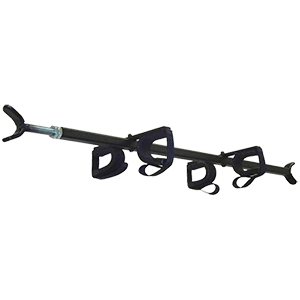 Let's start our list with the Great Day overhead rack. It's one of those accessories that are durable, long-lasting, and easy to use. You won't need any extra tools/hardware for installation, and the whole process will take ten minutes tops. The rack can hold two (full-size) weapons even if they have professional-grade scopes installed. Made of aircraft-grade aluminum, it's as sturdy as they come.
Add foam-line clips that protect the guns from scratches, and you'll get a safe bet. The only downside – the rack sits lower than I'd like. That means taller folks will have to be careful not to hit it when entering or exiting the vehicle. Other than that, Great Day did a decent job with this gun rack and delivered a highly competitive product.
Pros & Cons
Easily fits two full-size guns with third-party scopes
Foam-lined clips (helps to eliminate scratching)
Aircraft-grade aluminum
The rack sits a bit too low
Recommendations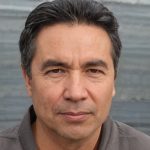 If not for the low-sitting nature of the rack, this could've been the best pick on today's list. But if you're of average height and always keep the headroom in mind, this rack will be a bargain. It easily holds two guns (with scopes), keeps the weapons nice and clean, and will serve you for many years, thanks to high-quality materials.
2. Great Day Center-Lok Rifle Holder for Jeep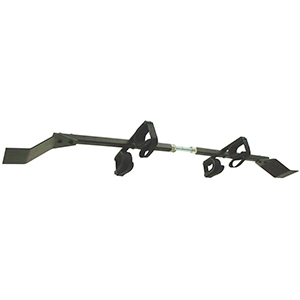 Just as thrilling hunting may be, rarely anyone approaches the matter lightly. Just how carefully you pick the rifle, so attentive you should e to the Jeep equipment you are going to install. In case you are interested in a secure rifle holder that is a breeze to set up as well as to use, then Great Day option is the one to brood upon.
Unlike the variety of other options, the given model requires no drilling to be installed, and that is a significant advantage if you are not a great handyman but an excellent hunter. What makes the holder stand out is its expandability, which offers some room for experimentation. It is made of quality material and showcases a unique patented design that will enhance any vehicle's interior.
It is vital that you can draw the rifle as fast as you can hide it away in time of need, and the Great Day rifle holder is designed to provide that. However, you should not forget that transporting a loaded rifle is forbidden.
Pros & Cons
Quick draw function
Cushioned and expandable design
Secure rifle grip
Simplified and user-oriented installation
Recommendations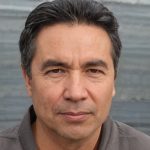 If you are interested in a tough-looking and reliable rifle holder that comes for a fair price, I would suggest that you consider Great Day in the first place.
3. Big Sky SBR-2G Gun Rack 2-Gun Sky Bar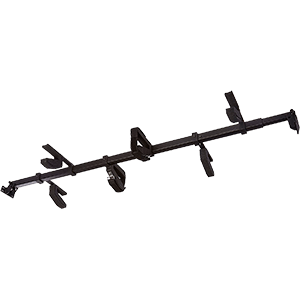 For easy and convenient weapon storage in your Jeep Wrangler JK, Big Sky has just the right gear. Its rack comes with adjustable brackets that can be "fine-tuned" to fit specific weapons and Jeeps. The telescoping bar also does a great job of making SBR-2G flexible and versatile. Now, you might have to do some cutting on the inside bar for the rack to fit. This is inconvenient, but you'll be able to do that with a knife.
On the bright side, the included nylon strips have a very tight grip and will keep your guns nicely secured even on a bumpy road. Big City is a US-based company, and all of its racks are designed, made, and tested in the States. That ensures reliability and safety, which is very important for anything that has to do with guns.
You can also look at the analogue of RedRock 4×4 Quick-Draw Overhead Gun Rack from RedRock:
View on Extreme Terrain
Pros & Cons
Adjustable (padded) brackets and telescoping bar
Nylon straps ensure a tight grip
Made and tested in the States
Might have to cut the inside bar for a good fit
Recommendations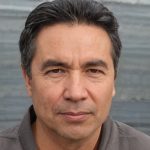 Big Sky's rack has almost everything you will need to transport your guns in safety. It mounts to the ceiling, comes with adjustable brackets for a good fit, and includes heavy-duty nylon straps. You might have to cut some wood for proper installation, but that won't be a hard task to pull off.
Best Jeep JK Overhead Gun Racks (Updated December, 2023)
Product
Product Information
View on Amazon

Editor's Choice

1) Great Day Quick-Draw Overhead Gun Rack

Best Features:
– Handles two guns with scopes
– Foam-lined clips (to eliminate scratching)
– Aircraft-grade aluminum
Fits Models: Jeep TJ / JK / YJ / JL (1987-2020)
Holds: 2 guns
Type: Tactical Weapons

2) Great Day Center-Lok Overhead Gun Rack

Best Features:
– No roof alterations necessary
– Secure gun grip
– Durable and elegant design
Fits Models: Jeep TJ / JK / YJ / JL (1987-2020)
Holds: 2 guns /1 Gun
Type: Hunting Rifles/Shotguns

3) Big Sky SBR-2G Gun Rack

Best Features:
– Includes highly adjustable brackets
– Heavy-duty nylon straps for a tight grip
– Designed and made in the US
Fits Models: Jeep TJ / JK / YJ / JL (1987-2020)
Holds: 2
Type: Tactical Weapons/Hunting Rifles
Available Options:
–  One Gun Holder

4) EastDeals Hunting Gun Sling

Best Features:
– Available in three different colors
– Made of top-quality nylon (600D)
– A low-budget purchase
Fits Models: Jeep TJ / JK / YJ / JL (1987-2020)
Holds: 2 guns
Type: Hunting Rifles/Shotguns
Other purchase options:
– View on exit15

5) SnapSafe Vehicle Headrest Gun Rack

Best Features:
– Universal design: can hold bags and clothes too
– Coated wire for extra protection
– Two hooks in one set
Fits Models: Jeep TJ / JK / YJ / JL (1987-2020)
Holds: 1 gun
Type: Hunting Rifles/Shotguns
Other purchase options:
– View on SnapSafe
Conclusion
Gun racks may not be the most extravagant purchases, but they are essential for the safe and secure transport of firearms. Great Day and Big Sky have designed their gun racks to be user-friendly, straightforward, and highly functional. Installing these racks is a breeze, taking no more than ten minutes, even for individuals with no prior experience in mounting accessories. Each of the three racks featured today can comfortably accommodate two full-size guns, which should suffice for the average hunting enthusiast. Plus, outfitting your Jeep Wrangler JK with a gun rack will undoubtedly enhance its rugged appeal.
Before making your final decision, revisit the pros, cons, and my personal insights to ensure you are making an informed choice. While all of these racks offer excellent value for money, some may cater better to your specific needs and preferences. So, which brand do you believe presents the best deal? And, based on your own experiences and knowledge, which rack would you choose? I encourage all hunters to contribute their insights and suggestions in the comments section below. Let's create a vibrant discussion and help one another find the perfect gun rack for our Jeep adventures.