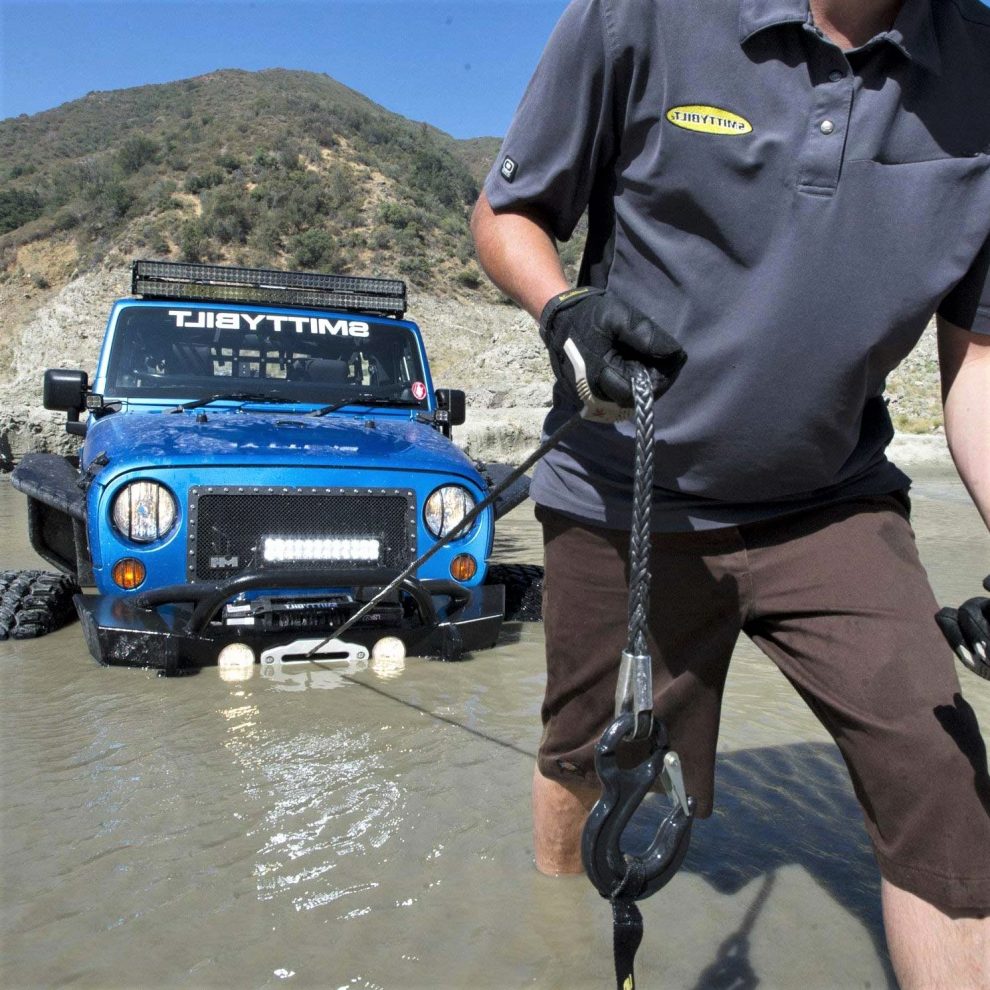 The main intention of every Jeep, Jeep Wrangler, in particular, is to drive you safely to the point of destination through the toughest off-road conditions. However, no matter how experienced a driver you are, you need to realize that your Jeep is not omnipotent, and at times, it needs assistance in getting out of a muddy ditch or anything of the kind. That is when a winch comes is more than handy. The truth is that Jeeps rarely come with a winch already installed, which means that every owner who thinks he needs it should be able to install one on his own. As you may have already guessed, that is what we are going to discuss today.
Winch and Bumper Relation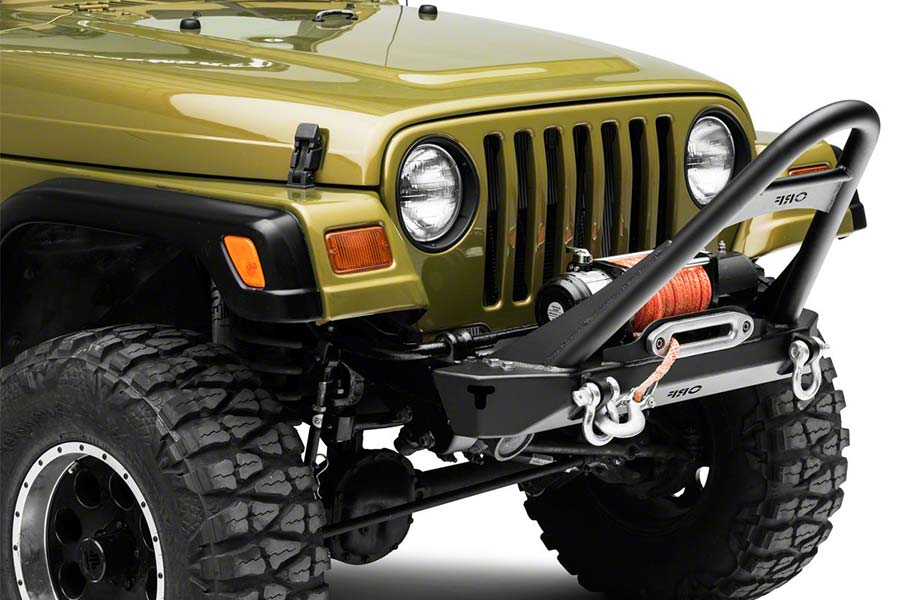 First things first, you should be aware of the fact that most of the stock Jeep bumpers do not come with the possibility of a winch for Jeep being mounted on them. This means that if you decide to install a winch, you need to start with your bumper. If you know that there is no way of mounting a winch on your Jeep bumper, you need to replace it in the first place.
When you are going that you should have a precise winch in mind. This is a necessary step since if your bumper pulling capacity is lower than the one of the winch – your bumper will simply rip of when you decide to use the winch. Taking that into consideration, we have chosen one of the Best Jeep Bumpers for the following models:

2007-2018 Jeep Wrangler JK
1987-2006 Jeep Wrangler YJ and TJ All models
The bumper that we are suggesting comes with a built-in winch plate, the plate can support up to a 12, 000 lb. winch. With an option like that, you do not have to worry that you are going to lose your bumper somewhere in the middle of a swamp and that the mosquitos will feast on you while you are trying to pull your Jeep out.
The truth is that we want to center our attention on the notion of a winch more so that you can learn more about bumper installation if you follow the link:

Winch Installation
When it comes to winch installation, the most important thing is to choose the right winch. The fact is that when you are considering winches, you need to pay your attention to those that have pulling capacity at least 1 1/2 times the weight of the vehicle pulled. You can opt for more, but you should never choose a lesser winch pulling capacity.
We have reviewed the Best Winches for Jeep Wrangler with a pulling capacity 12, 000 lb on our site. However, just before you proceed with the installation, it is best to consult with a winch for Jeep installation manual since every manufacturer points out their peculiar details.
Since we are all tough guys here we are going to have a closer look at the installation of a winch with a 12, 000 lb pulling capacity:

Conclusion
If you are an adventurous driver who likes to discover new places on a regular basis, then a suitable winch is a must-have for you. Make sure that you choose the proper one and mount it correctly otherwise you are risking of getting stuck somewhere far away with a little choice at hand.