Let's make one thing clear from the beginning: ViCowl is an exclusive product, meaning it's only produced by Fab Fours. This company has been on the market for quite a long time and boasts a stellar reputation. And in this post, I'll help you pick the Best Jeep Wrangler ViCowl. We'll check out two different versions: one for JK, and one for JL – one of the most popular vehicles among the fans of off-roading.
As you might've already guessed, this rather unusual aftermarket part is a combination of a visor and a cowl (hence the name). If you're looking to "beef up" your Jeep's exterior, this could be it. But what does it have to offer apart from cool looks? And will it be a good investment for the regular drivers looking for something durable and reliable? Join me, and let's find out together!
Best Jeep Wrangler ViCowl Review
1. Fab Fours Front Visor Cowl Combination – JK3020-1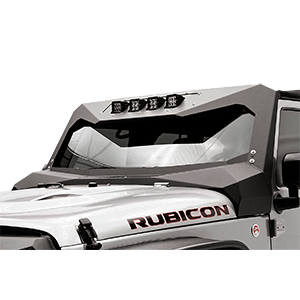 Looking for an exquisite aftermarket replacement part for your Jeep, but don't really know what to get? Well, you can start with what Fab Fours has to offer. It's a clever combination of a cowl and a roof visor that looks and feels quite futuristic. First of all, it does an amazing job of safeguarding the windshield (and the folks sitting behind it). Secondly, it can be equipped with a four-light insert or a Light Bar for adventures during the night.
With ViCowl Jeep JK will get that aggressive, can't-be-messed-with look that many off-roaders want. It is very easy to install (you won't need any expensive tools) and weighs 70 pounds. Add 11-gauge steel, and you'll get a bargain. The bad news is – the price-tag isn't at all cheap. It's not unreasonable, of course, but, for Jeep owners on a budget, it might not be very affordable. At the end of the day, this will be money well spent, though.
Pros & Cons
Bold and unique design
Strong, reliable windshield protection
Optional four-light insert or a light bar
A bit on the expensive side
Recommendations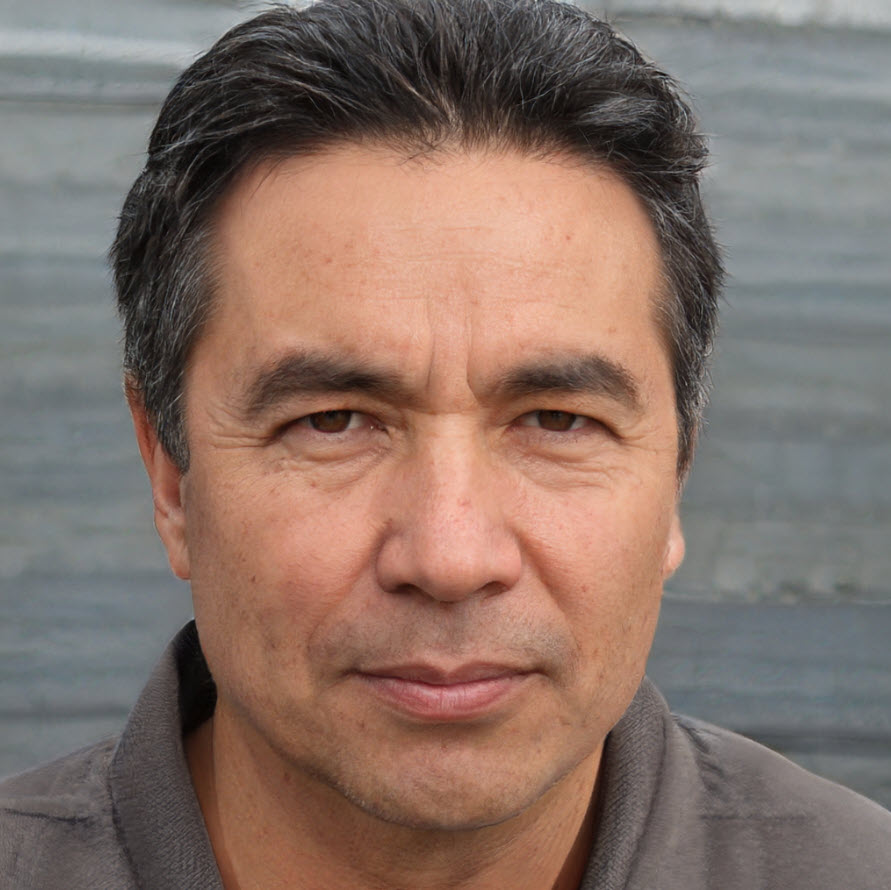 Fab Fours is known for its extravagant line-up of front and rear bumpers. They focus on high-quality, long-lasting, and bold aftermarket parts. The same is true for this Jeep JK ViCowl. Too bad it's not particularly low-priced, which means you should only consider it if you're absolutely sure you know what you're paying for. If you do, then the JK3020-1 ViCowl will be worth every single penny.
2. Fab Fours Jeep JL ViCowl Windshield Visors JL3020-1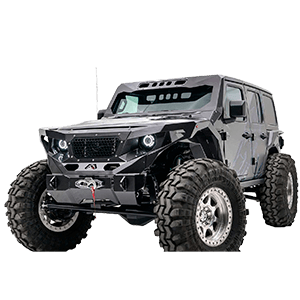 The next cowl slash visor on the list is for the Jeep JL, and it isn't very different from the JK edition. In fact, they're practically identical but fit different models. With this one, you'll get the same construction quality, materials (11-gauge steel), and ease of installation. Speaking of the materials, you can go with a black powder finish or paintable steel. As a US-made product, it was thoroughly tested and can be trusted to hold its own in the roughest off-roading conditions.
My only complaint is the same: this ViCowl Jeep part could've been a bit cheaper. It's not an "everyday" purchases you make. No, the Fab Fours ViCowl is one of those things that you save money for. Style and function – that's what you'll get with it. Windshield protection, optional light inserts, and simple installation are more reasons to consider it. A quick note: the light insert is sold separately.
Pros & Cons
Made of high-quality 11-gauge steel
Designed and made in the States
Easy, user-friendly installation
Recommendations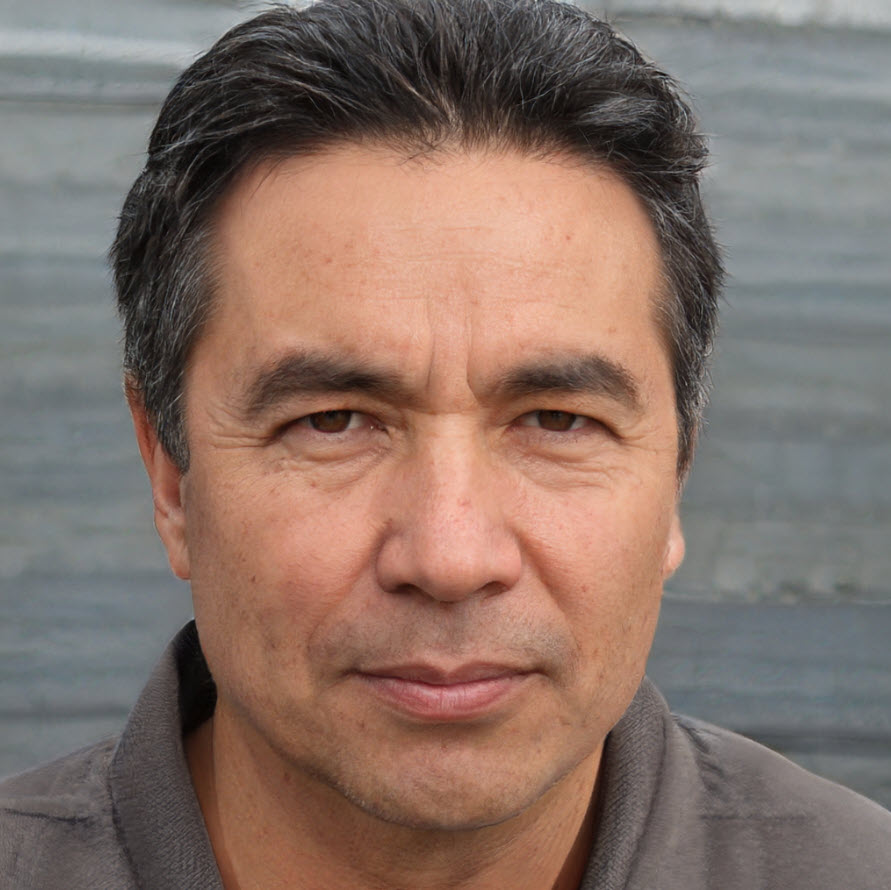 If you're a big fan of catchy designs and want your Jeep Wrangler to turn heads, this roof visor + cowl combo might be right up your alley. It's 100% compatible with JL, and can also be installed on some Ford, Dodge, and Chevrolet trucks and SUVs. Thanks to the advanced 3D design, it fits perfectly, without the need to cut or bend anything.
Best Jeep Wrangler Vicowl (Updated August, 2022)
Product
Product Information
View on Amazon

Best Features:
– Bold, eye-catching design
– Brick-strong windshield protection
– Optional four-light/20-inch inserts
Fits Models: Jeep Wrangler JK 2/4-Door (2007-2017)
Color: Black
Material: Steel
Coating: Powder
Weight: 70 lbs.
Available Options:
– Front Bumper

Best Features:
– Made of 11-gauge steel
– A 100% US-made product
– Easy to install; user-friendly
Fits Models: Jeep Wrangler JL / Gladiator (2018-2020)
Color: Black
Material: Steel
Coating: Powder
Weight: 70 lbs.
Available Options:
– Front Bumper
Conclusion
There you have it – my review of two of the best Jeep ViCowl products. Designed, made, and thoroughly tested in the US, they will add that cool touch to your ride. The unique, catchy styling, along with the durable, protective frame, makes a ViCowl a bargain. If you want to make your Jeep stand out among regular vehicles, I'd say this will be a reasonable purchase. On the other hand, the steep price-tag might be a big turn off.
That's especially true for folks that put practicality and capability first and don't look for any "fancy" stuff. So, it all comes down to your personal needs and preferences. Overall, both the JK and the JL editions are reliable, easy to install, and will serve you for decades. If that sounds like a good deal to you, go ahead! The more conservative folks are more than welcome to share their complaints/concerns in the comments.