Jeeps are rough, tough, and ready for whatever you throw their way. Factory Jeep gear is more reliable and capable than what you'll find in a Prius, a Camry, or a Ford Explorer. With that said, you'll still need to get it ready for the winter season. First of all, you'll have to check engine oil and the coolant to make sure the fluids are doing alright and won't let you down on the road.
Secondly, you'll need traction mats and a recovery rope to make it out of the slush. So, join me, and let's talk more about the aftermarket stuff that any Jeep owner should consider buying for the coldest season. I've been driving in harsh winter for as long as I can remember and will be happy to share a trick or two with y'all. Alright, let's get to it!
Snow Traction Mats: the Best Remedy for Slush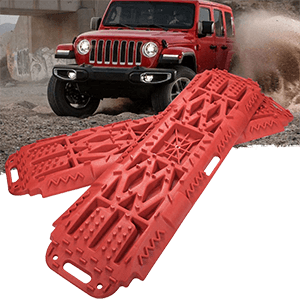 Stuck in the mud, with no means of escaping its tight grip – we've all been there. And, while calling a tow truck is always an option, you might have to wait for many hours for it to arrive. Plus, they'll charge you a lot. That's where the traction mats come in. They are easy to carry around, don't take much space in the back of your Jeep, and provide enough traction to pull yourself out.
The Best Snow Traction Mats have handles, shovels, and are backed by a lifetime warranty. Plus, they can also be used "against" mud, dirt, and sand. Engineered-grade nylon is the sturdiest material for this, and I recommend picking a set of mats that are protected against UV lights and can hold the weight of a big-bad Jeep.
A Kinetic Recovery Rope – Why Would You Need it?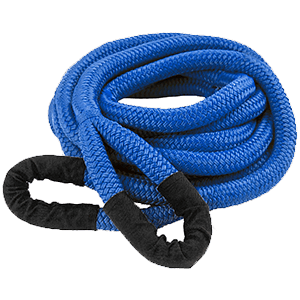 And what if the traction mats don't work? What if you got yourself into a really deep and large pile of mud? A good-quality kinetic recovery rope will be the best remedy for this. The first thing that you gotta check is the weight capacity. The Best Kinetic Recovery Rope will be able to hold 100K pounds or more. But, unless you're driving a huge refrigerated truck, you won't need that capacity.
For your Jeep, something in the 10-20K range should be more than enough. Look for a kinetic rope that's made of double braid nylon and can elongate up to 25-30%. Please, make sure to keep the rope nice and clean, and don't store it in a moist, dark space. Or, purchase a water-resistant rope that's well-protected against UV lights.
 Checking Your Jeep's Oil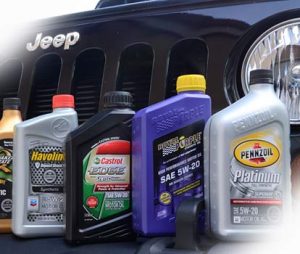 Planning on taking a trip to the mountains when it's extremely cold outside? Check on your engine oil before hitting the gas pedal. Or, better yet, change it for winter-specific oil. I'm talking about the kind that is better suited for sub-zero temperatures and will keep the engine running no matter what. Look for Jeep Engine Oil that's affordable, certified by third-party testers, and not very viscous.
This is important: different Jeep models are compatible with different types of oil. If you're living somewhere in Alaska or colder, you might want to invest in a fuel additive. It will keep the water in the gas system running and it'll never freeze up. This is only for the extremely low temperatures, though.
What about the Coolant?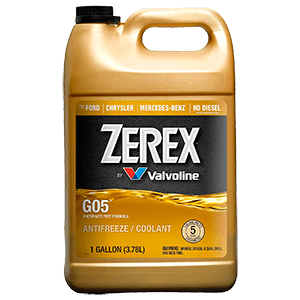 Next, check on the antifreeze levels. If the water inside of your Jeep's engine freezes, that will result in expensive damages, if not worse. On average, the experts recommend changing the coolant every 30-40K miles. At the same time, if the winter is particularly harsh this year, it will be a good idea to do that sooner. But how do you pick the Best Coolant for Jeep – how do you know what to look for?
Well, you can always check my review! I've made a list of three industry-leading antifreeze products that are well worth the price. In short: the coolant should be corrosion-/rust-resistant, affordable, and universal. By "universal" I mean coolant that doesn't need additional water to work properly.
The Windshield Fluid
Do you want your windshield and mirrors to be nice and clean? A regular wipe fluid will probably not do. Look for a mix that was specifically designed to withstand harsh winter conditions. I usually pick all-season fluids that can serve me 365 days a year. High-quality washer fluid stays effective up (or, should I say down) to -25-27 degrees Fahrenheit. This is achieved thanks to ethylene glycol and methanol.
Getting Your Jeep Ready
Perform a walk-around check of the entire vehicle to make sure it's ready to hit the road. Inspect the tires first: is the tread worn out? Do you see any noticeable damage to the rubber? If the answer is yes to any of those questions, it would be best to change your tires. Also, check the inflation level: for an off-roading Jeep, the air pressure level should be lower than for highway driving.
The brakes come next: carefully examine the rotors, pads, and calipers. Look for any signs of leakage or damage. Last, but not least, before embarking on a new journey, don't forget to pack an emergency kit. It should include some drinking water, a couple of snacks, warm blankets, a powerful flashlight, and some road flares.
Conclusion
Getting stuck in mud or slush is no fun at all, and without proper equipment, you won't be able to get out of that sticky situation. Or, when your liquids give up on you in the middle of the road, that can turn a beautiful day into a disaster. I can't stress enough how important it is to be prepared for the winter. And what do you think a Jeep owner should get for the cold season? Share your thoughts in the comments!