Got stuck in the mud or snow in the middle of nowhere, and can't seem to push your way through? We've all been there, and unless there's a log of the right size lying around, you'll probably be stuck for a while. The good news is – with the best Off-road traction mats, these troubles will go away. All you'll have to do is put them in front of the tires and hit the gas: the mats will do the rest.
They come in different shapes, sizes, colors, and materials. For the sake of this post,I tested a wide number of third-party traction mats in the harshest conditions to check their worth. As a result, we picked three offers from Maxsa, BUNKER INDUST, and ORCISH. But which one will be the most suitable purchase for you? Read on, and you'll find out!
Best Off Road Traction Boards Review
1. MAXSA 20333 Escaper Buddy Tire Traction Mats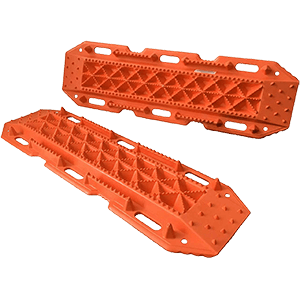 With this brand, you can choose one of the three available sizes: standard, connectable, and extra-long. Regardless of your choice, the mats will be incredibly durable, lightweight, and easy to use. Made of polypropylene plastic (high-impact construction), they were specifically designed to handle rough terrains in harsh weather conditions. Orange, grey, and brown are the available colors, but we recommend going with orange, as it won't "get lost" in the snow/mud.
The mats are pretty big (48-inches long and 14.5-inches wide) and will fit any off-road tires, even the biggest ones. Thanks to the raised tracks, it won't be hard to achieve the necessary traction for the Jeep to pull itself out of a sticky situation. With the Maxsa set, you can forget about pushing the Jeep with your buddies or asking a stranger to tow your Jeep. The only downside is the steep price-tag, but the mats are actually worth every penny.
Product Rating
Quality of Material
4.9/ 5
Pros & Cons
Lightweight and very durable
High-impact polypropylene plastic
Three different sizes to choose from
Pretty expensive (but worth every penny)
Recommendations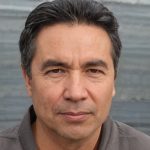 This is a pricey set of traction mats, one that's practically twice as expensive as the other two on our list. On the other hand, as far as the best traction mats for snow, dirt, and mud go, the Maxsa mats are among the obvious leaders. They are very durable, lightweight, and made of high-quality materials. Last but not least, there are three different sizes and colors at your disposal.
2. BUNKER INDUST Off-Road Traction Boards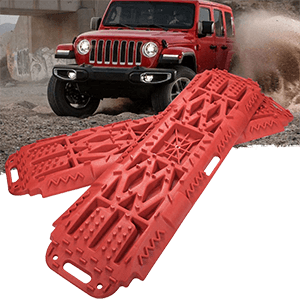 With these off-road traction Boards, Bunker Indust put the emphasis on material quality. Reinforced nylon is an engineering-grade material and is quite flexible and durable. It's also lightweight and won't be hard for you to always keep the mats around. The U-type design, in turn, is very helpful in real-world situations and keeps the tires from slipping off the traction mats, which can be a pain.
The mats are protected against corrosion and UV rays, by the way, and will serve you for a long time. Performance in mud, dirt, and especially snow is impressive. We have to also say that the plastic is a bit brittle on the edges, especially when it's cold outside. That doesn't mean the mats will become useless, of course – it has more to do with aesthetics if anything. If not for this tiny inconvenience, the Bunker set might've been the best pick on today's list.
Product Rating
Quality of Material
4.6/ 5
Pros & Cons
Engineering-grade reinforced nylon; flexible and lightweight
UV-resistant and corrosion-free
U-type design protects against side slips
The plastic is brittle on the edges
Recommendations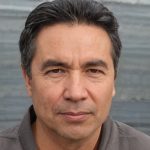 Reinforced nylon, ease of use, and the bump structure (fits mud, snow, dirt, and other terrains) make these traction mats worth your while. They don't bend easily, come with side-slip protection, and, overall, carry great value. The plastic tends to crumble on the edges, but that doesn't affect the usability or durability in any way. These are still one of the best snow traction mats out there.
3. ORCISH Recovery Traction Boards Tracks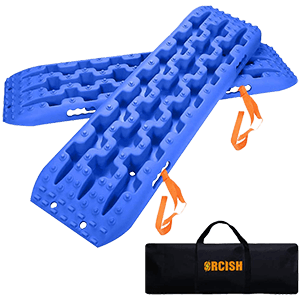 This is the least expensive set of traction mats on my list, and it's almost as good as the competition. Made of sturdy, high-quality materials, it won't break under the weight of a heavy SUV or truck. The clever shovel design, in turn, adds to durability, traction, and makes it easier to clean the mats. If you're living in a sandy, muddy, or snowy area, this set may be a good investment for you.
The only minor downside – the storage bag that these mats come in will probably have holes in it upon arrival. The "teeth" are to blame, of course, but this shouldn't bother you, as the bag isn't even worth keeping around. Overall, ORCISH did a solid job of creating one of the best low-budget traction mats on the market.
Product Rating
Quality of Material
4.7/ 5
Pros & Cons
An affordable set of mats
Clever shovel design - easier to clean
Sturdy, high-quality build
The storage bag is very cheap
Recommendations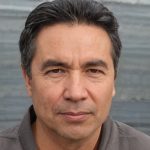 Affordable doesn't necessarily mean bad or low-quality. This ORCISH set is a clear example of that. With it, you'll get durability, ease of use, and six colors to choose from. The package arrives in a less-than-ideal carry bag, but the actual mats are well worth the price.
4. X-Bull Recovery Traction Boards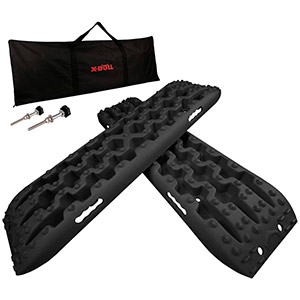 With such a potent vehicle on your side as an all-mighty Jeep, it seems impossible to get stuck anywhere. What is more, every driver thinks that they can rely on their Jeep no matter the situation. To tell the truth, the assumption is true as long as your ride is well-equipped. The fact is that when it comes to getting yourself unstuck, the first thing you consider is clearly a winch. However, there is a simpler solution for the situation that does not necessarily require a winch being put to use.
X-Bull is certainly a known brand, and when you come across any accessory of their production, you can't but look at the price. Well, I must say that the traction boards the vendor offers are not only affordable but also super-effective. They are designed in such a way that you can use the board as a shovel when you lack one. Besides, they are made of quality material that can withstand heavy loads, which is a significant benefit. Last but not least, the variety of color options to choose from makes it super easy to suit the accessory to your ride's exterior.
Product Rating
Quality of Material
4.8/ 5
Pros & Cons
Enhanced item durability
Shovel function
Great loading point
Recommendations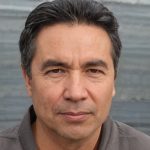 I have tried a lot of X-Bull products at one time or another, and I can certainly claim that despite the cost, their traction boards are super-sturdy and deal with their functions flawlessly.
5. EVTIME Emergency Devices Tire Traction Mats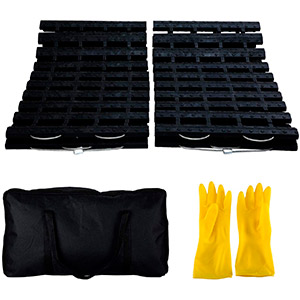 Whenever you are pushing your vehicle to its limit, you may encounter some unpleasant situations, such as being unable to deal with a slippery or muddy terrain. If you do not want to invest in a winch or you simply not feeling like using it, traction mats are a practical function. It goes without saying that such mats are a lot cheaper than any winch. Besides, those that Evtime offers can be categorized as a budget option. No matter the budget range, they are highly effective when you are stuck in sand, mud, or ice.
These are traction mats that we are talking about so that they are a lot simpler to store and transport, which is a huge advantage when you are limited in space. The mats are made of quality rubber with strong steel core, which makes them durable and long-lasting. Lastly, in case you do not know, tire chains are quite harmful for your tires, and traction mats can be easily used instead.
Product Rating
Quality of Material
4.8/ 5
Pros & Cons
Can be used as tire chains
Durable and strong mats
Simple to use and to store
Recommendations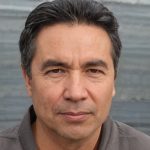 Does it seem that your budget is quite limited, but you are not willing to get stuck somewhere when exploring unknown terrains? Evtime has your back! The tractions mats are easy to use, strong, and affordable.
Buyer's Guide
In case you are interested in getting a set of quality traction mats that will come of help in any unpredictable situation. There is a list of factors to evaluate.
Types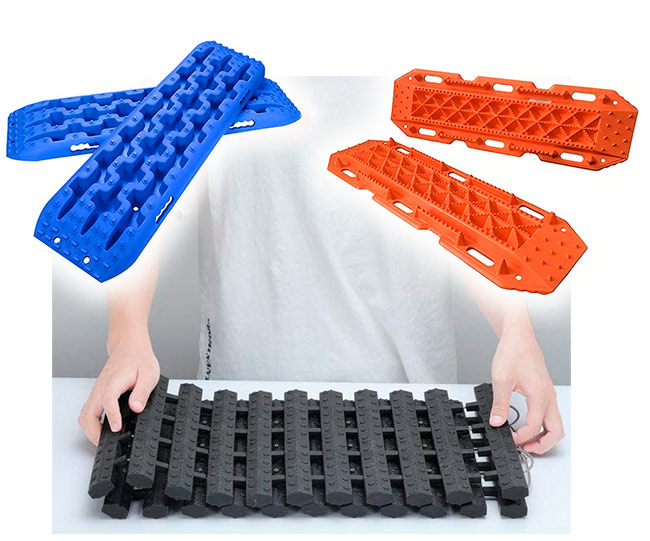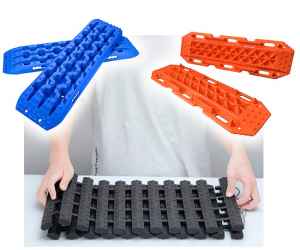 It would be a lot easier to pick any aftermarket accessory if there was only one type of it, but the choice is rarely that simple. There are two main traction mat types to distinguish between:
Regular tire mats
Foldable traction mats
Regular mats are usually more expensive. They can be either snow or mud traction mats, as well as traction mats for sand. They are rigid and can't be folded. While the non-foldability can at times be viewed as a downside, such mats are usually more durable too. Besides, some brands provide mats that stack to one another, yet that is not entirely a storage-saving feature.
Foldable mats are a lot less expensive and a lot more compact. The only downside is the fact that they are not as withstanding when compared to regular mats. In case you do not intend to use those regularly, there is no need to overpay.
Size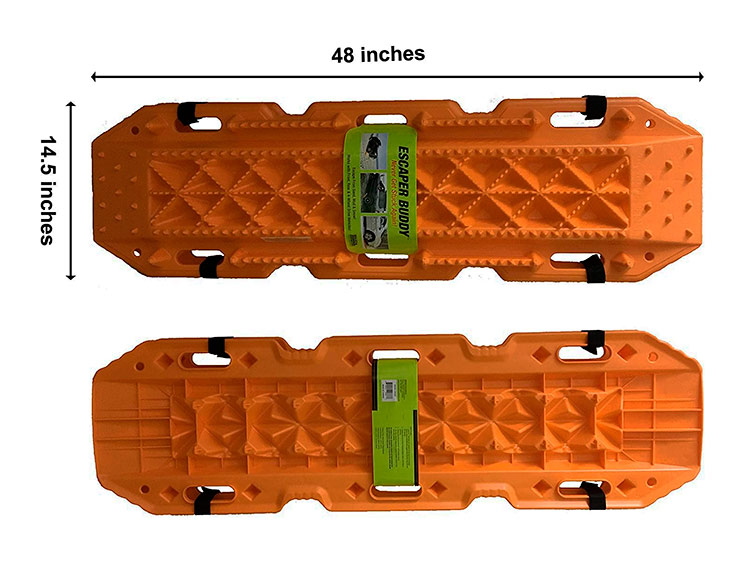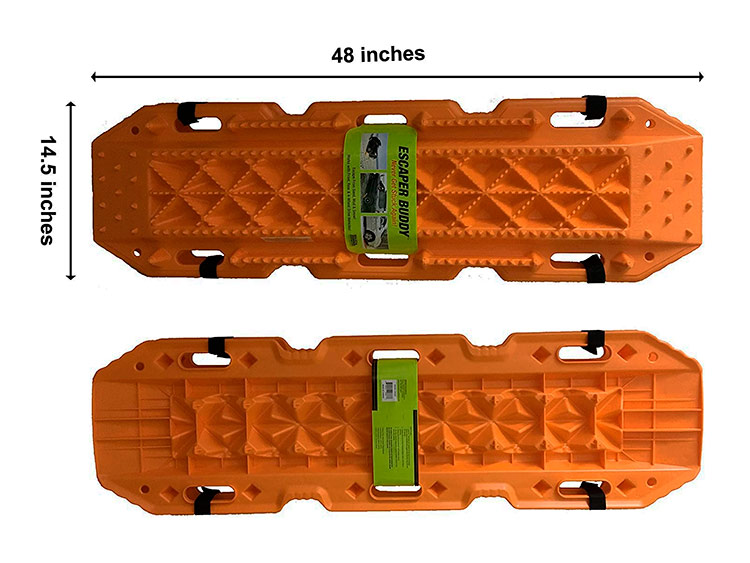 In case the storage space is unlimited, then the mat size is of no importance to you. However, it is advised to measure all the necessary dimensions before opting for the purchase. Some mats are longer than others, and if your storage is limited, then there will be little use of the mats you can't actually transport with you.
Grip
The primary purpose of traction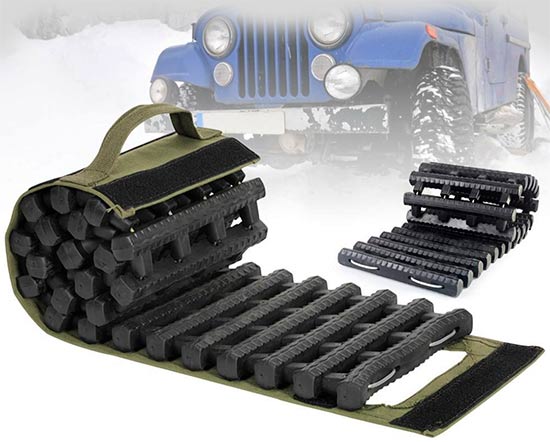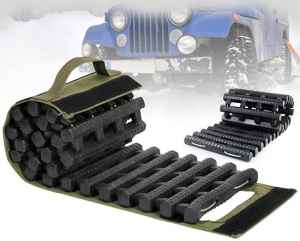 mats for trucks is to help the wheels get out of mud or snow, or sand they are stuck in. In order to provide that, there should be something that the wheels can grip to. that is why high-quality mats are incredibly bulky and made of durable material. Depending upon the areas you explore, you should decide what grip level will suffice your needs.
To determine the appropriate grip level for your needs, assess the types of terrains you frequently navigate, and consider factors such as weather conditions and the weight of your vehicle. Furthermore, mats that are resistant to slippage and compatible with your specific tire size will ensure a more secure and stable grip when you need it most.
Durability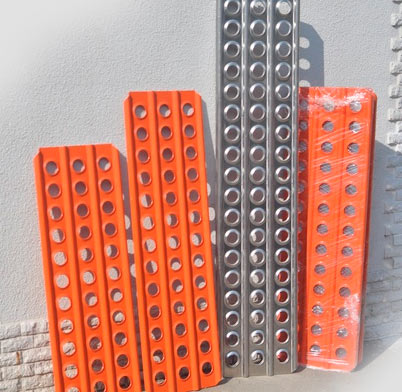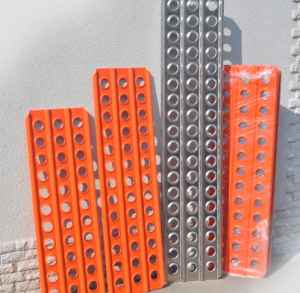 It is not enough for the traction mats to offer the necessary grip range, but they must also be able to withstand the load of the vehicle. That is why there are two main types of mats – plastic and aluminum ones. Both are designed to deal with great loads, but aluminum mats generally prove to withstand more than plastic variations. At the same time, aluminum mats are always more expensive and heavier. It is essential to carefully consider your budget, weight constraints, and the level of durability you require when choosing between these two materials. If you can manage the additional cost and weight, aluminum mats may be the ideal choice for those who frequently venture into more extreme off-road conditions or have heavier vehicles. However, if these factors are not as critical for your off-road experiences, high-quality plastic mats can still provide a durable and reliable solution.
Handles and straps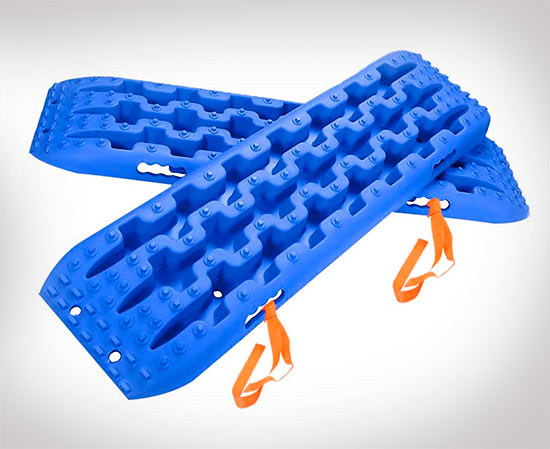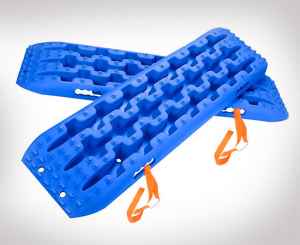 These are additional features to consider if you are looking for a set of mats that is extremely convenient. While straps are often used for storage purposes, handles will assist in carrying the accessory around. However, when it comes to the primary operation – getting your vehicle unstuck wither feature is useless. Incorporating handles and straps into the design of traction mats can enhance their practicality and user-friendliness. While these features may not directly contribute to the mats' primary function of freeing your vehicle from challenging situations, they can make the overall experience of using and handling the mats more efficient and enjoyable.
Built-in shovel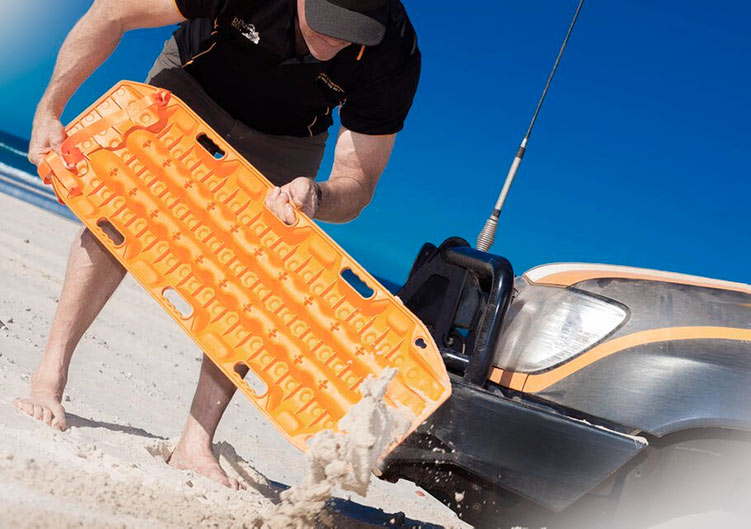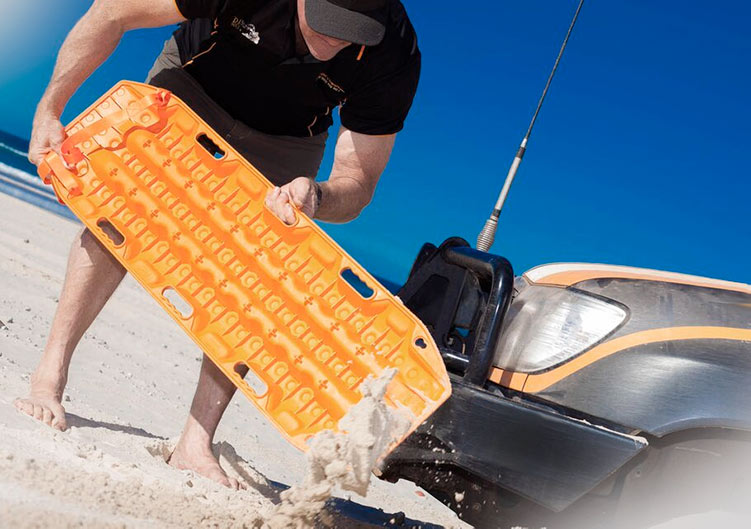 Some brands take their mats as far as to serve as shovels too. The fact is that no one plans to get stuck anywhere. When you need to dig under the wheels a little, and there is no shovel at hand, traction mats without a built-in shovel feature may turn out to be a lot less practical than those that feature one.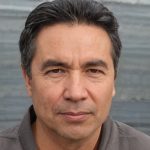 FAQ
Can I use the recovery traction mats with any type of vehicle?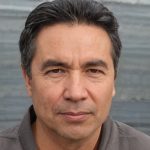 Yes, you can use this traction mats with Coupes, Sedans, SUVs, Vans, Trucks, and Jeeps.
Can tire traction mats cause any damage to the vehicle when being pulled from under it? Can they go flying by any chance?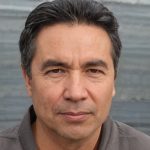 as a matter of fact, both traction boards and mats are designed in such a way that there are treads on each side. Such an approach ensures that the accessory secures the tires while being well-pressed to the surface too. This means that when you are out of the sticky situation, neither board nor mat goes spinning or flying so that it hits your vehicle.
What is the max weight capacity that recovery traction boards can hold?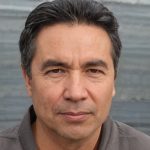 first of all, it depends upon the board you are trying to use. The fact is that some boards claim to withstand 7-10 tons, and that is quite an impressive capacity, considering the fact that any Jeep, no matter how fully-equipped weights less. Besides, most boards are tested on a flat surface, the chances that you are going to stuck on such a surface are slip, and that fact that you are using the board as a ramp will improve its capacity range even more.
Is it safe and possible to store my traction boards on the roof rack all the time?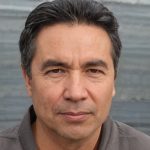 the fact is that even though most boards are UV-resistant (not all of them), the sun can still damage the equipment and make it brittle. So, I would say even if you keep storing the boards on the roof rack, it is best to keep them covered. There are special cases provided, and it is worth investing in one if you do not want to invest into a separate set of boards over some time.
Can you damage your tire due to hitting one of the protruding knobs usually found on tire traction mats?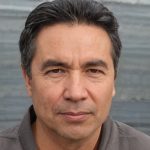 the truth is that unless your tires are completely work-out a situation like that impossible. If there is almost no tread on tires, something like that may happen, but no one driver around with such tires in the first place.
how many sets of snow traction mats do you need?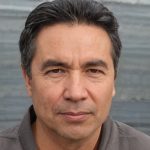 I would say that one set of snow traction boards is more than enough. I haven't come across a situation when you would need to free all four wheels. However, if you are a lonely driver and a cautious one, then two may be a good option to consider, just in case.
where should you put tire traction boards – under the front wheels or back ones?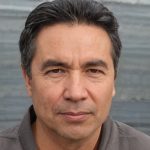 there is no definite answer to the question since it all depends upon the situation you find yourself in. When you see that your back wheels are the ones that require help, then those tire traction boards go there. If the front wheels are spinning in the air – then the boards go to the front.
Do you need a mounting system for traction mats?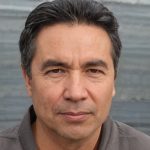 It all depends upon the brand that you prefer. Some vendors provide separate systems for their mats. At the same time, some mats come with a particular mounting pin set that can hold up to four mats.
Best Off Road Traction Mats for Sand, Mud and Snow (Updated October, 2023)
Product
Product Information
View on Amazon

Editor's Choice

1) MAXSA 20333 Escaper Buddy Traction Mats

2) BUNKER INDUST Off-Road Traction Boards

Best Features:
– Made of engineering-grade (reinforced) nylon
– UV-resistant; protected against corrosion
– U-type design – prevents side slips
Size LxW: 48inch x 13 in
Color:
– Black
– Blue
– Green
– Red

3) ORCISH Recovery Traction Boards Tracks

Best Features:
– A low-budget purchase
– Trademark "shovel" design makes it easier to clean
– Sturdy, high-quality build
Size LxW: 42inch x 14 in
Color:
– Black
– Red
– Olive
– Desert
– Blue
– Green

4) X-Bull Traction Boards

Best Features:
– No-spinning design
– Made of UV-resistant material
– Designed for off-road use
Size LxW: 43inch x 13 in
Color: Variety

5) EVTIME Emergency Devices Tire Traction Mats

Best Features:
– Multi-purpose design
– Pleasant price for the quality
– Hassle-free operation
Size LxW: 39inch x 10.8 in
Conclusion
That's my list of the best traction mats for you! As we've learned today, they are all affordable, durable, and ready to lend a helping hand when need be. And, thanks to their lightweight nature, it won't be hard to carry them around. Always keep a pair of mats in your SUV or truck, as there's no telling when they might come in handy. Mud, snow, dirt – these mats handle it all easily and don't' require a science degree to use.
With ORCISH, you'll get the least expensive traction mats. Maxsa offers three different sizes to choose from. And finally, BUNKER is the most versatile and flexible of them all. No matter which set you to buy, it will be money well-spent. Still, I recommend familiarizing yourself with each offer before you go ahead and commit. Which ones are your favorites? And why do you think they're the best picks? Share in the comments section!