Fans of off-roading, the wilderness, and riding into the most dangerous spots love Jeep XJ for its versatility. This is a very flexible, rigid, and easy-to-modify SUV that you can turn into a best if you know what to do. In this post, we'll take a close look at the best shocks for Jeep XJ. True, the stock gear is good enough, but most experienced drivers don't like the lack of road grip they provide.
That's where third-party shock absorbers come in: they will greatly increase your control over the vehicle even in the toughest situations. This means a safer ride for you and more durability for the 4-wheel monster you're driving. I took my time picking the right shocks and tested dozens before found the best of the best. Let's get right to the action!
Best Shocks for Jeep XJ Review
1. Monroe 58594 Monroe Load Adjust Shock Absorber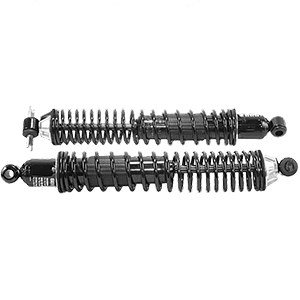 For increased comfort in regular driving and superb handling off the road, Monroe's shock absorbers might be the right pick for you. Thanks to the clever valving mechanism, these shocks adjust in real-time to "handle" the ever-changing road and weight. Owners of light trucks that haul around trailers or carry different loads and seeking the best shocks for Jeep Cherokee will most likely find Monroe's gear to be a good investment.
With extra weight (up to 1.1K pounds), you'll still feel like you're in total control, which can't be said about many shocks on the market. Reduced friction and smooth, comfortable ride only add to the overall good impression. Even if you've been driving with the same Springs for decades and they're worn out, these new shock absorbers will compensate for that. A quick note: they come uncompressed, and you won't be able to install them until you compress both shocks.
Pros & Cons
Full-displaced valving for increased consistency and control
Smooth handling, reduced friction (thanks to all-weather fluid)
Make old and saggy springs feel brand-new
The shock absorbers come uncompressed
Recommendations: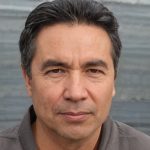 Tired of constant bumps on the road, especially when off-roading? With the Monroe shock absorbers (they come in a pair), you'll get reduced friction, more control over the road than ever before, and consistency. Thanks to the automatically adjustable valving and increased tie-to-ground contact, your Jeep XJ will feel brand-new. Just remember: the shocks come uncompressed, and to install them, you might have to use a floor jack.
2. Bilstein 5100 Monotube Gas Shock Set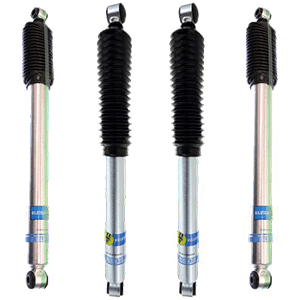 This company is one of the leaders on the market of off-road gear, and this generous shock set is a clear example of that. The Bilstein 5100 shock absorber set is a join project: American manufacturing combined with German engineering. The monotube design improves handling both on the road and when driving into the wildlands. For a Jeep XJ owner who likes to do some off-roading along with regular driving, this might be it.
The 5100 set makes your battered old ride feel like a 2020 model. As far as the most reliable, durable, and easy-to-install shock absorbers go, these ones from Bilstein are in the top-3. A quick note: there are several different variations of the same shocks. You can choose between 2-3, 3.5-4, and 5-6 inches of lift. Sadly, the price-tag is a bit steep, but if you've got some extra bucks to spend, this could be a clever purchase.
Pros & Cons
Available in different configurations
Generous package: includes gear needed for installation
Incredible construction quality and performance
A bit expensive for the average driver
Recommendations: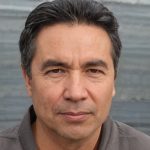 Increased ground clearance, strong tire-ground contact, and improved handling – that's what you'll get with this monotube shock set. It's not the cheapest option on the market, though, but it's worth every single penny you pay for it. If you put a generous package (includes bushings, clamps, nuts, and more), impressive performance, and durable construction first, then this set could be right up your alley.
3. Rubicon Express SK010645RX Twintube Shocks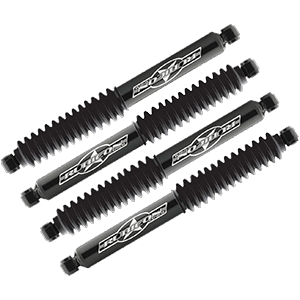 XJ drivers are usually not very demanding: all they need is a good pair of shocks to get them going. If you're one of those die-hard fans of Jeep SUVs and off-roading, you might want to put this Rubicon Express set on your list of must-haves. It's a very affordable deal, one that won't leave holes in your wallet. Rubicon Express has been producing shocks for over a decade now and knows exactly what the drivers need.
With these shock absorbers, you'll get a 4.5-5.5-inch lift. There's also a 3.5-4-inch option available – choose whatever fits your current needs best. Similar to the previous two options, this Twintube shock set significantly improves ride comfort, handling, eliminates most of the bumps, and lasts for a very long time. Increased fluid capacity and durability come as nice bonuses. Too bad the bushings that come as part of the package are of low quality.
You can also look at the analogue of Premium N3 Front and Rear Shock Absorbers from Rough Country:
View on Walmart
Pros & Cons
Extended durability (thanks to double welded rings)
Oversize body for above-average fluid capacity
Highly durable, will last for many years
The included bushings leave a lot to be desired
Recommendations: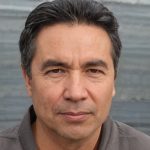 No rubbing, squeaking, or problems with installation. This Rubicon Express set is as straight as they come. It is durable, reliable, and doesn't take away any of the initial ride quality of your vehicle, both on and off the road. However, the bar pins that Rubicon Express packs with the shocks are quite cheap and unreliable – you might want to use something else.
Best Shocks for Jeep XJ 1984-2001 (Updated December, 2023)
Product
Product Information
View on Amazon

Editor's Choice

1) Monroe 58594 Monroe Load Adjust Shock Absorber

Best Features:
– Automatically-adjustable valving
– Reduced friction, smooth ride quality
– Perfectly compensate for worn-out springs
Construction Type: Load Adjust Shock Absorber

2) Bilstein 5100 Monotube Gas Shock Set

Best Features:
– Generous package
– includes everything needed for installation
– Several options to choose from
– Above-average construction quality
Lift System Type: 2-3″Front and Rear
Construction Type: Monotube
Available Options:
– 3.5-4″ Lift Shock Set
– 5-6″ Lift Shock Set

3) Rubicon Express SK010645RX Twintube Shocks

Best Features:
– Double welded rings
– Impressive fluid capacity (thanks to oversize body)
– Includes four shocks and bushings
Lift System Type: 4.5-5.5″Front and Rear
Construction Type: Twintube
Available Options:
– 3.5-4″ Lift Shock Set
Conclusion
For a smoother ride, especially on rough terrain, you can't rely on XJ's factory shocks. Yes, they are one of the best among stock gear, but for off-roading, they simply don't cut it. Today, we examined three leading third-party shock absorbers that are equally durable, reliable, and worth every single penny you pay for them. Go over my list once again if you're not yet 100% sure which option is best for you.
I specifically picked shocks that are easy to install and don't have any obvious weak sides. Now, while in many ways, these shocks are similar to each other, there are still some differences that might make it or break it depending on your current needs. But, if you're just getting to like the world of Jeep customization and want some quality shocks, all three will be a good investment.