A steering stabilizer is one of those "hidden" mechanical parts that you might not even know about. However, when it's faulty (leaking, for example), you immediately start to notice it. Jeep JL is one of the most popular SUVs for off-roading, and when driving over rough terrain, you'll need to feel in control. That's where the Best Steering Stabilizer for Jeep JL will come in to smooth out the road and save the day.
By leveling out all the flighty steering and bump-steer issues, it will greatly improve the ride quality and the Jeep's overall performance. For this review, I tested a wide range of aftermarket stabilizers both on and off the road. As a result, I picked the following three steering stabilizers. They all come from Fox Shox – a known manufacturer of third-party replacement gear. Ready to check them all out? Let's get right to it!
Best Jeep JL Steering Stabilizer Review
1. Fox Shox PS Stabilizer for Jeep Wrangler JL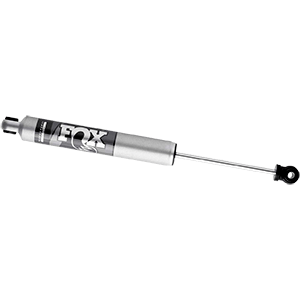 You might've already seen in the Comparison Table that this is an affordable purchase. That's right: it's a low-budget pick, and if you're not looking for the most capable stabilizer, IFP might just be a good choice for you. First of all, it is fully compatible with a long list of vehicles (Jeep and other brands). Secondly, the engineers made installation as simple and user-friendly as possible.
Drivers will be able to install this stabilizer on their own, with some basic tools. The entire process won't take more than an hour. On the downside, compared to the standard Jeep stabilizer, this Fox Shox gear isn't very different. You will get better performance with it, of course, but the improvement won't be as dramatic as you might expect. If that doesn't bother you, the IFP stabilizer can be right up your alley.
Pros & Cons
Compatible with a long list of Jeep vehicles
Won't take very long to install
A low-budget purchase
Doesn't have many significant pros over the factory stabilizer
Recommendations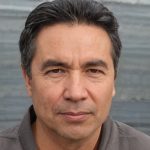 Compatibility, ease of use, and affordability are this aftermarket product's biggest selling points. Fox Shox's goal with it was to keep the price as low as possible while providing decent performance. This stabilizer won't turn an old, rusty piece of metal into an off-roading monster, but it will - most definitely – give steering and the ride quality a nice boost.
2. Fox Shox 983-02-148 Jeep JL Steering Stabilizer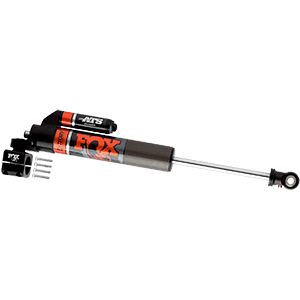 Optimal performance isn't something that you'll get with a cheap stabilizer. If you need top-quality replacement gear, take a look at another Fox Shox offer. This Factory Race Series stabilizer is excellent at smoothing out even the "bumpiest bumps" and ensures a comfortable, relaxing ride on highways and in cities. Off the road, it proves to be quite reliable and dependable as well.
Add a one-year warranty and a generous package with nuts, bushings, and washers, and you'll get a bargain. In terms of steering feedback dampening, it's exactly what the doc ordered. The steep price isn't something that most of the potential owners will like, though, but it is what it is. So, make sure you do, indeed, need a stabilizer like this one for your adventures behind the wheel of a Jeep JL before committing.
Pros & Cons
Exceptional performance both on and off the road
Comes packed with installation hardware
Includes a one-year warranty
Too expensive for most regular drivers
Recommendations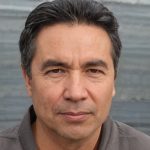 It's simple, really: Jeep drivers with extra-thick wallets should consider paying a top dollar for premium quality. For them, this 983 steering stabilizer will be a reasonable choice. The rest of us, however, will probably have to go with something simpler, something that won't leave our bank accounts empty.
3. Fox Racing Shox 985-02-127 Performance Series 2.0 TS Steering Stabilizer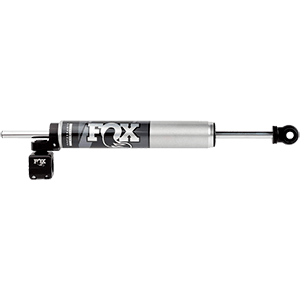 Off-roading enthusiasts with larger-than-life wheels and big Lift Kits often have trouble with balancing their four-wheel monsters. For them, this next Fox steering stabilizer can be money well spent. It comes with an anodized finish, meaning you'll never see any corrosion or rust on it. Plus, thanks to the quiet nitrile rubber technology, the Jeep (or, rather, its suspension) will become more flexible and nimble.
On the downside, some owners reports than on high speeds (50mph and higher), the front end tends to wobble. Now, I didn't experience any of that during my extensive review, but still, keep that in mind. If not for this unfortunate fact, I'd definitely recommend the Performance Series stabilizer to the fans of balanced, reliable aftermarket gear.
You can also look at the analogue of ICON 2.0 Centerline Steering Stabilizer from ICON:
View on Quadratec
Pros & Cons
Anodized finish – protected against rust and corrosion
Quiet nitrile rubber for increased suspension flexibility
Greatly improves steering, makes you feel in control
Tends to cause wobbling on some Jeeps
Recommendations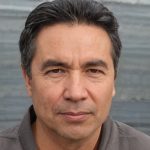 Easy installation, well-above-average performance, and perfect JL compatibility make this stabilizer a worthy pick. On some Jeeps, it may cause some wobbling, but mostly, it does its job right. If you're having issues with it, get in contact with the Fox Shox officials and ask for a replacement.
Best Steering Stabilizer for Jeep JL (Updated September, 2023)
Product
Product Information
View on Amazon

Editor's Choice

1) Fox Shox PS IFP 98524173

Best Features:

– Fits a wide range of Jeep vehicles
– Won't take long to install (user-friendly bolt-on design)
– A low-budget purchase

Fits Models: Jeep Wrangler JL (2018-2020)
Extended Length: 20.93″
Compressed Length: 13.5″

2) Fox Shox 983-02-148

Best Features:

– Incredibly durable and reliable on rough, rocky terrain
– Includes nuts/bushings/washers for installation
– Backed by a one-year warranty

Fits Models: Jeep Wrangler JL (2018-2020)
Extended Length: 23.20"
Compressed Length: 15.10"
Travel: 8.10"

3) Fox Shox 985-02-127

Best Features:

– Anodized finish, rust-resistant
– Quiet nitrile rubber
– Significantly increases flexibility and versatility
– Greatly improves steering

Fits Models: Jeep Wrangler JL (2018-2020)
Extended Length: 23.22″
Compressed Length: 15.02″
Travel: 8.194″
Conclusion
As I mentioned in the beginning, my top picks for today are all Fox Shox Stabilizers. For Jeep JL, this company's products are always a good fit. Made of high-quality materials and designed by some of the best engineers, they are built to last. Folks on a tight budget will go with the PS Stabilizer IFP. It's quite affordable but also reliable and won't let you down in the middle of the road.
The Factory Race Series, in contrast, is very expensive and will probably only be considered by big-time fans of off-roading. For something more balanced in terms of quality and pricing, I'd recommend checking out the Performance Series stabilizer. If you're still not sure whether you like any of these offers or not, don't hesitate to reach out to me. I'll do my best to consult you and help with the purchase.