There is another name to a steering stabilizer – a steering damper. Its main purpose is to limit the side-to-side movement of the wheels so that all the vibrations are to better absorbed. It also decreases bump to steering feedback. Every Jeep Wrangler comes packed with a factory stabilizer. A factory stabilizer is made to operate with stock steering and suspension angles. However, when you install larger tires, lift kits, and other modifications, the effectiveness of the stabilizer gets compromised due to the additional weight and change of the suspension angle that puts a strain on your factory stabilizer.
Choose Your Option!
After any modification, it's imperative to assess your stabilizer setup and install a more powerful, effective model. By choosing the right stabilizer, you improve your ride quality, have better control, and reduce driver fatigue caused by over correction. The right stabilizer also helps keep you from dangerous situations like the death wobble, caused by hitting a pothole and losing grip of the steering wheel at a higher rate of speed.
Best Jeep Wrangler Steering Stabilizer Reviews
1. Teraflex Steering Stabilizer for Jeep Wrangler JK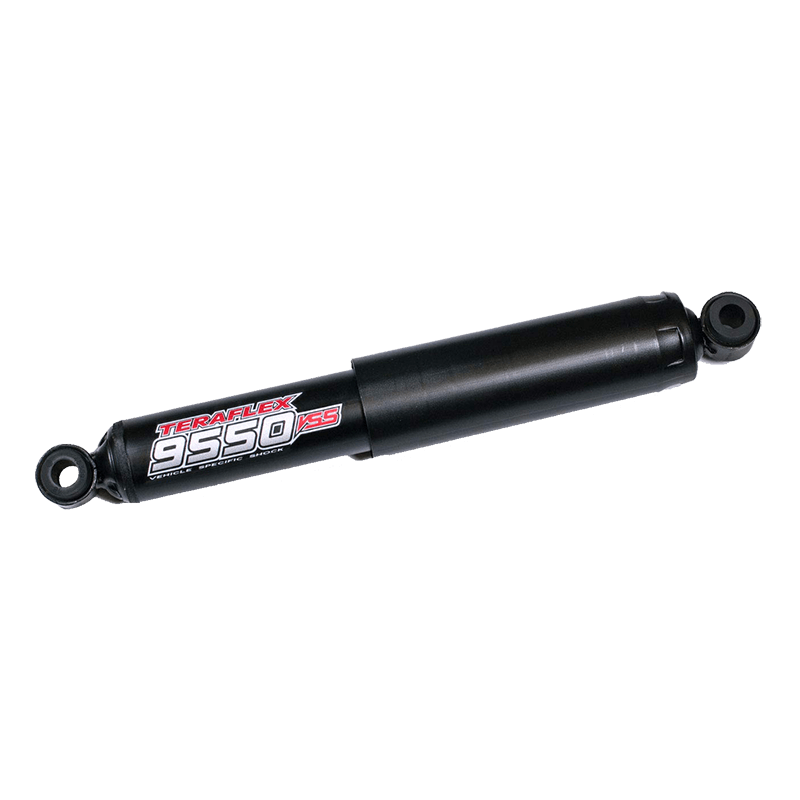 The Teraflex Steering Stabilizer features a 5/8 – inch rod that's chrome plated and induction-hardened for maximum strength and durability. Its premium seals prevent pressure loss through extended use and its integrated dust shield protects the internal components from salt and sand. Additionally, this Steering Stabilizer has a 24 – inch travel and an oversized 2 – inch shock body that reduces bumpy steering and protects your Jeep from damage during any off-road endeavor.
For novice mechanics, this stabilizer also offers quick and easy installation with no special tools required. Each kit includes all the necessary mounting hardware to attach the stabilizer into the factory location and a detailed instructions manual. With its simple bolt-on design, you're able to attach the stabilizer and get back on the road in less than an hour.
If you're sporting a lifted suspension or large off-road tires, and struggle with the dreaded death wobble or front-end shimmy, then the Teraflex steering stabilizer makes a viable option. It's designed for Jeep Wrangler's manufactured between 1987-2013, including the YJ, JK, and JKU models. This stabilizer's compatible with modified Jeeps only, they're not suitable for stock models.
Pros & Cons
Chrome-coated rod
Reduced bumpy steering
Increased vehicle protection
Do not fit stock Jeeps, modified only
Recommendations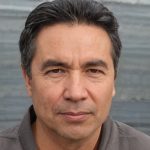 There are many affordable steering stabilizers on the market however, not all of them are reliable enough to invest in. At the same time, if you are tired of the death wobble and you are searching for a quality solution that comes at a fair price, Teraflex steering stabilizer would be it.
2. Rough Country N3 Dual Steering Stabilizer for Jeep JK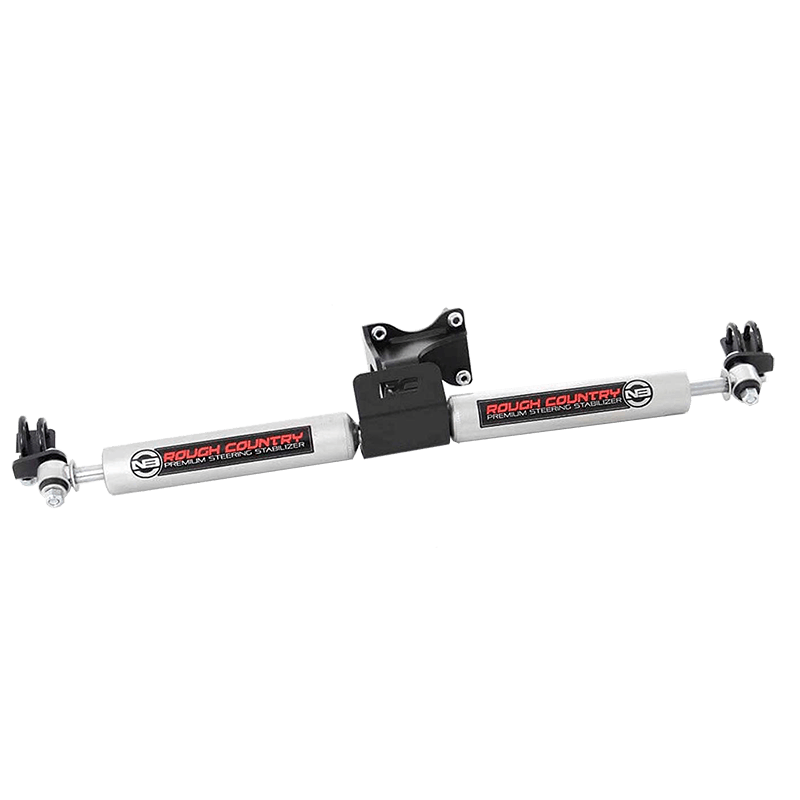 The Rough Country N3 Dual Steering Stabilizer is chrome-hardened with a 9/16-inch piston rod that improves control and handling by reducing vibration and bump steer, better than a factory stabilizer. Each Tough Country stabilizer's made of high-quality materials, guaranteeing a long-lasting stabilizer that prolongs the life of your tie-rods and ball joints. For added protection, each stabilizer coated with a corrosion-resistant finish that can withstand the roughest terrain.
This steering stabilizer is ideal for Jeep Wrangler JK, 4WD edition from 2007-2018, and both the 2- and 4-WD, JK Unlimited models from 2007-2018. The N3 Dual Steering Stabilizer offers 100% bolt-on installation, making for a quick, easy install for even the most inexperienced users. Unfortunately, this stabilizer doesn't fit stock models and it only fits models with a 2-inch or more suspension lift. It's also not compatible with Jeeps equipped with aftermarket axles that have a 3-inch tube diameter.
However, Rough Country does offer the N3 Dual Steering Stabilizer 8730630 for vehicles with aftermarket tires and axles, complete with a large-bodied cylinder and an 18mm chrome hardened piston rod. This stabilizer compatible with stock models, aftermarket axles, and larger tires. If you're looking for something a little different, check out Rough Country's Jeep 2.2 Dual Steering Stabilizer 87349. It comes complete with a 9/16-inch piston rod and all the necessary hardware. This kit is suitable for vehicles with aftermarket tires, but it's not recommended for stock models or vehicles with a suspension lift under 2-inches.
Pros & Cons
Well-reduced vibration
Improved handling and control
Long-lasting stabilizer made of quality materials
A little costlier than other options on the market
Recommendations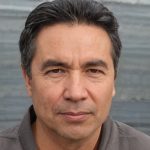 The truth is that sometimes a worthy factory stabilizer comes at a fair price and offers supreme performance. If you ask me which one I would recommend, I would surely say that Rough County is the brand worth the trust.

3. Blistein 5100 Series Steering Stabilizer – 24158428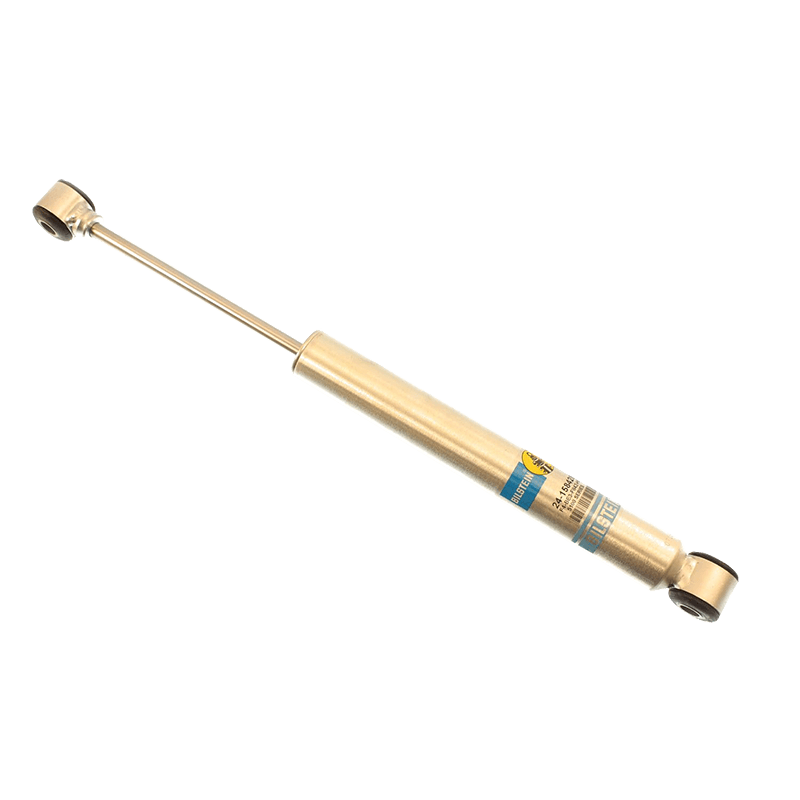 Using a gas monotube design, the 5100 Series Steering Stabilizer by Blistein dampens steering movement and reduces natural vibration. As an oil-filled, gas-charged stabilizer, there's no rebound, no foam, and the boiling point is drastically reduced when compared to similar stabilizers. Additionally, each Stabilizer's coated with a Zinc finish that can withstand harsh elements and offers corrosion resistance.
This stabilizer promises a hassle-free installation since it bolts directly into your Jeeps factory stabilizer location. In the box, you'll find all the necessary hardware needed for a quick swap out from the factory version. On average, installation takes thirty to forty-five minutes and requires standard tools found in most garages. For an added peace of mind, this stabilizer's backed by a limited warranty and a 100% satisfaction guarantee or your money back, courtesy of Blistein.
The Blistein 5100 Series Steering Stabilizer's designed for Jeep Wrangler JK and Jeep Wrangler Unlimited JK models. It's suitable for each model manufactured between 2007-2015, and work with a broader range of aftermarket modifications than other stabilizers. The Blistein 5100's versatility makes them a great choice for lifted and non-lifted Jeeps, including the 2- and 4-door models. While they're designed for Jeeps, they also make a suitable option for a variety of other trucks, SUVs, and some minivans. However, this stabilizer doesn't come with a boot and boots from other manufacturers won't fit it. In addition, it's only suitable for Jeeps with tires up to 35- inches.
However, with Jeeps being one of the most customizable vehicles in the industry, it's hard to know which stabilizer offers the most benefits. The search for a stabilizer gets even more complicated if you're not sure what aspect makes one stabilizer stand out in such a crowded market place. To facilitate the demand for the best steering stabilizer for Jeep JK, we've created detailed buyers guide to help you get back on the road.
Pros & Cons
Zinc-coated item to withstand rust and corrosion
Simplified installation
Full-set package
Fair price for reliable quality
Does not come with a boob
Boots from other manufacturers do not fit it
Recommendations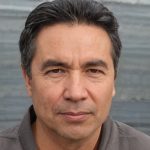 The truth is that missing boot may be demotivating for some of you. However, the price and the quality of the item provided by a trusted brand will surely be worth all the boot fuss and overall cost.
4. Fox 2.0 Steering Stabilizer for Jeep JK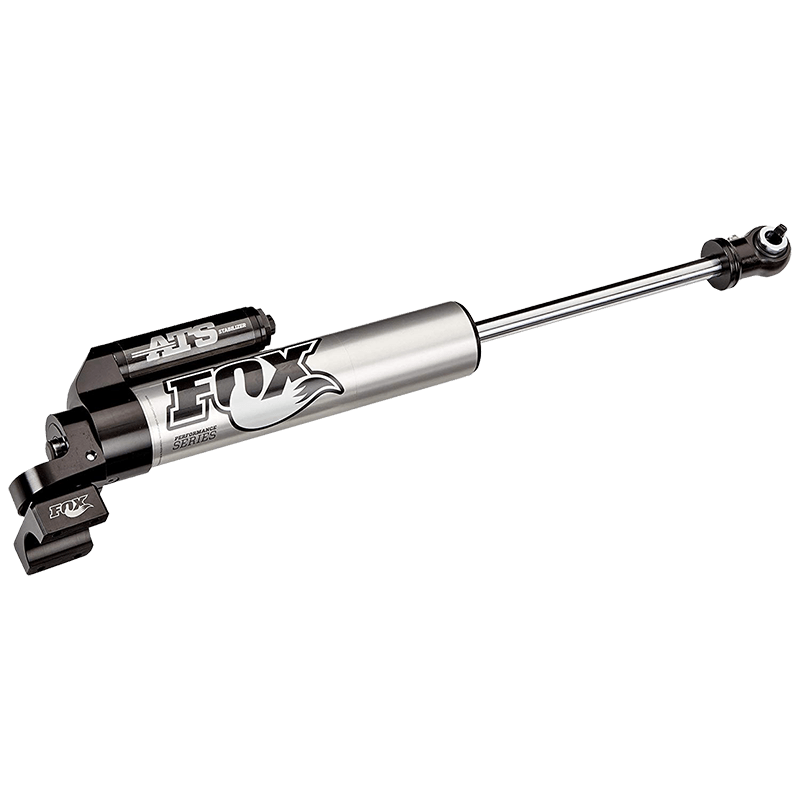 The Fox 2.0 Performance Series ATS Stabilizer uses a 2-inch, clear-anodized aluminum body and body plating for rust resistance, durability, and an attractive appearance. Its high-flow design uses JM92 Advanced oil that improves suspension performance and allows it to perform optimally in extreme temperatures. Unlike traditional stabilizers, the Fox 2.0 performance series supports its own reservoir that increases its fluid capacity and initiates a cooling effect during heavy use.
Moreover, this adjustable through steering stabilizer neutralizes unwanted bumps, and vibrations from one side to the other, eliminating the need for two conventional opposing stabilizers. For better control, you switch the stabilizer to any of its 24 adjustments, to get the appropriate feel you're looking for. These features, along with its 5/8-inch chrome-plated, alloy steel shaft and black-anodized, aluminum components, make for a reliable stabilizer that keeps you on the road longer.
The Fox 2.0 Performance Series ATS stabilizer is made for the Jeep Wrangler JK series manufactured from 2007-2018. In the box, you'll find Fox's relocating track bar bolt and tie-rod mounting clamp that lifts the stabilizer up and away from harmful elements. Moreover, you can install this stabilizer in your own garage using common, everyday tools. Most installations take between 1 to 2 hours, depending on your experience level.
Pros & Cons
Rust-resistant design
Improved and sleek stabilizer design
Enhances suspension performance
The price is a lot higher than the average
Recommendations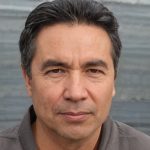 If you are looking for a reliable steering stabilizer that will take your Jeep's performance to the next level and you are willing to invest into the purchase, then Fox ATS steering stabilizer is the model worth your consideration.

5. TeraFlex Falcon Nexus Fast Adjust Stabilizer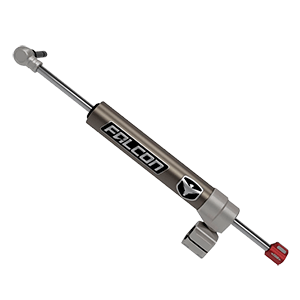 One of the main peculiarities about the Falcon Nexus Fast Adjust Steering Stabilizer is the fact that unlike some other items, it comes with a three-mode knob. The settings are soft, firm, and medium. Another feature that Falcon stabilizers can show off is the fact that they are designed mainly for the needs and requirements of Jeep Wrangler. Such an approach ensures that there is well-weighted steering, not to mention bi-directional turning. All that results in balanced and well-controlled steering response.
Apart from that, given steering stabilizers are designed to react quickly when at low-speed turning. Besides, at fast speeds, there is inconsistent steering feedback, all due to the conventional damping feature.
Lastly, the stabilizer is seamless to install. The whole installation process with take you about one hour. Also, it should be noted that the item is not only corrosion-resistant but rock damage resistant.
Pros & Cons
Increased tuning possibilities
Provide well-balanced steering feel no matter the speed
Durable and damage-resistant design
The cost is higher than the average
Recommendations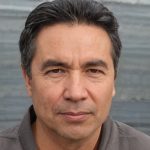 If you are particularly interested in specially designed steering stabilizers for your JK, then this is an option I personally recommend. The band has put a lot of thought and consideration into the development, and the item is certainly worth the investment.
Buyer's Guide: Steering Stabilizer's For Jeep Wrangler JK
Compatibility
With all the modification capabilities of a Jeep Wrangler, it's important to make sure the steering stabilizer you're considering is compatible with your vehicle. Every steering stabilizer lists the vehicles it's compatible with based on the make, year, and model. Additionally, you must consider the height of your suspension lift, tire size, and use of aftermarket axles, as each modification could affect a stabilizer's compatibility. Always read the fine print for every stabilizer because it'll tell you what suspension height, tire size, etc. that it's suitable for.
Dual Vs. Single Stabilizers
that make one option a better choice over the other. If you're operating a Jeep that's running 33-inch or smaller tires, not used for heavy-duty operations, and driven mainly on paved roads or highways than a single stabilizer offers a more sensible option. However, if you have 35-inch or larger tires, plan to plow snow or frequently use a wench, and plan to do a lot of off-roading, a dual stabilizer offers better control and stability.
While basing the type of stabilizer you need off your tire size and functions seems simple enough, there's no one-size-fits-all solution. Many people find that single steering stabilizers cause wandering when driving on the highway and notice slight wheel jerking when hitting potholes. While a dual stabilizer gives you better bump absorption and less wandering, it's also harder to turn the wheel and it can overpower the caster causing you to lose some of your return to center. A dual stabilizer can also cause your power steering pump to overheat during heavy use, causing permanent damage to the pump.
Despite the pro's and con's associated with single and dual stabilizers, both options offer better ride quality than a factory stabilizer. Moreover, both options help protect other steering components from damage, prolonging their lifespan. The experts at Texas Tire, offer a detailed article that breakdowns the differences between a single and dual stabilizer.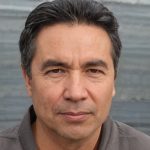 How Do I Check My Stabilizer To See If It's Bad??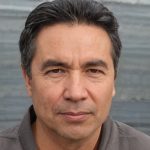 The easiest way to check your existing stabilizer is to take the stabilizer off your vehicle or unbolt from the end on the driver's side, giving you access to the strut. Once removed or unbolted, gradually pull the strut to extend it from the body and then push the strut to compress it back inwards. A stabilizer in good condition will offer resistance when you try to extend or compress the strut from the body. A worn-out or damaged stabilizer offers little to no resistance, allowing you to push and pull the strut effortlessly. In fact, Morris 4×4 Center offers a useful video showing how a steering stabilizer works and the type of resistance you should feel.
Aside from taking it off and manually checking its resistance, there are other ways to spot a faulty stabilizer. Visually inspect under the vehicle, looking for leaking hydraulic fluid on the ground or surrounding steering components. This indicates that the stabilizer's seals aren't working properly due to wear or damage and calls for a replacement. Also, check the stabilizer for damage including bends, cracks, or broken pieces that commonly occur during off-road or trail riding.
What Are The Symptoms Of A Bad or Worn Out Stabilizer?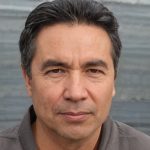 When a steering stabilizer isn't functioning at its peak performance, it causes a variety of problems for your vehicle. You might notice your steering wheel wobbles or feels loose when you drive, especially at a higher rate of speed. In addition, your steering will become unstable during off-road excursions and make a clunking noise under the vehicle while your driving on a standard roadway.
Will A Stabilizer Fix My Jeeps Wobble?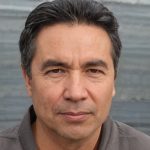 According to Extreme Terrain, a new steering stabilizer will correct a wobble if the wobble's caused by a damaged or worn out stabilizer. However, it's important to inspect all of your steering components to make sure they're in good operable condition. If your wobble is caused by worn or damaged tie-rod ends, ball joints, or front track bar, a Stabilizer will only serve as a temporary band-aid to mask the problem.
Do All Aftermarket Stabilizers Bolt Into The Factory Location?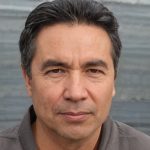 While there are several steering stabilizers that bolt directly into the factory position, there's just as many that don't. Typically, stabilizers that don't bolt into the factory position come with additional hardware to attach it to another location. Many Jeep owners choose this option because it keeps the stabilizer up and out-of-the-way, protecting it from damage during trail rides and off-roading.
What Features Should I Look For In A Good Steering Stabilizer?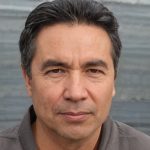 There are many factors that make up a good steering stabilizer. The most important feature to look for is the materials it's made of. You want a stabilizer made from hard, durable materials like steel or aluminum alloy. These materials can withstand heavy use and the occasional bump or ding from rocks and other obstructions commonly encountered while riding unpaved pathways.
You also want to look for a stabilizer that's coated with a corrosion-resistant finish or one that's equipped with a stabilizer boot. Both options serve as a protective shield that prevents premature rusting and damage, giving the stabilizer a longer lifespan. Additionally, if you want added protection against dirt, dust, and debris, opt for a Stabilizer equipped with a built-in dust-shield.
Does a Jeep Need a Steering Stabilizer?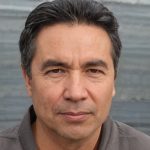 Yes, it does. The fact is that steering stabilizers are responsible for the absorption of bump-steer as well as flighty steering issues. With heavy-duty Jeep JK steering stabilizers, you will not face issues like that during the ride.
What is the Difference Between a Steering Damper and a Steering Stabilizer?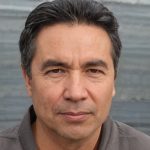 No, there isn't. A steering damper is just another way you can call a steering stabilizer.
Best Steering Stabilizer for Jeep JK (Updated September, 2023)
Product
Product Information
View on Amazon

Editor's Choice

Teraflex 1513001 Steering Stabilizer

Best Features:
– Improved strength
– Increased durability
– Internal components protection
Fits:Jeep Wrangler JK (2007-2016)
Tires: 33″ – 35″
Lift Kit: 2.5-5″

Rough Country N3 DualSteering Stabilizer

Best Features:
– Improved tire lifetime
– Simplified installation
– Packed with a 3-year warranty
Fits:Jeep Wrangler JK (2007-2018)
Tires: 35″
Lift Kit: 2-6″

Bilstein 24-158428 MonotubeSteering Damper

Best Features:
– Reduced natural vibration
– Reduced boiling point
– User-oriented installation
Fits:Jeep Wrangler JK (2007-2015)
Tires: 33″ – 35″
Lift Kit: 2.5-4″

Fox Racing 2.0 Perf.ATS Steering Stabilizer

Best Features:
– Long-lasting finish
– Enhanced steering control
– Advanced design
Fits:Jeep Wrangler JK (2007-2018)
Tires: 33″ – 35″
Lift Kit: 2-4″

TeraFlex Falcon Nexus Fast Adjust Stabilizer

Best Features:
– Three-position adjustable knob
– Specially designed for Jeep Wrangler JK and JKU
– Improved damping characteristics
Fits:Jeep Wrangler JK, JKU (2007-2018)
Tires: 33 – 35″+
Lift Kit: 0-6″
Conclusion
Driving your Jeep Wrangler JK with a front-end shimmy or wobble inhibits your ability to control your vehicle, putting you at risk of an accident. A faulty steering stabilizer is not only dangerous, it can also cause damage and unnecessary wear on your other steering components. As your other steering components wear down, you put yourself at risk of paying hundreds of dollars for replacement parts. Fortunately, there are several steering stabilizers in the market that's suitable for your Jeep Wrangler JK, tailored to your vehicle's specific modifications.