Usually, when you compare yourself to a compact car driver, you feel somehow superior because your Jeep can do what others can't. However, you should also realize that your truck requires a particular approach when it comes to many things, and stability is clearly among them.
While regular compact vehicles are a lot more stable than trucks and SUVs, there is a way to improve your Jeep TJ stability too.  What I have in mind is, of course, a steering stabilizer. The main responsibility of such a stabilizer is to soften the movement and, if not eliminate, then reduce driving vibrations. When you think about it – no vibrations – no distractions, and that is a huge advantage when it comes to vehicle handling.
Taking all the stated above information, today, I am going to try to help you choose the Best Steering Stabilizer for Jeep TJ depending upon your needs and preferences.
Best Steering Stabilizer for Jeep TJ Review
1. Rough Country 8731730 N3 Steering Stabilizer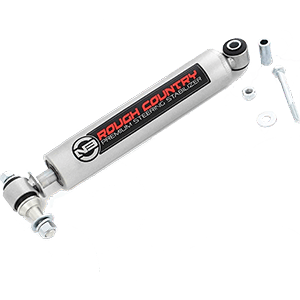 If you are a dedicated off-roader, then a Rough Country steering stabilizer is the item you should consider. Just as the company name has it, the stabilizer is created for rough conditions, and unlike all the other Jeep TJ steering stabilizers, it is mounted not where the shocks are but right at the tie rod. What does it mean? It means that it absorbs the most vibrations being installed right at the front-end, and that is a huge advantage.
Also, when compared to some other models available on the market, the Rough Country Steering Stabilizer is super easy to install, and that is another benefit since you can easily install it right in the safety of your own garage. If you do not want to take your vehicle to the mechanist just to install the steering stabilizers, this may be your golden ticket.
It should be added that the stabilizer is designed in such a way that it not only reduces tie rod wear but also the tires, ball joints, and the steering system in general.
Pros & Cons
User-friendly installation process
Mounted right at the tie rod
Improved overall performance
Affordable price
Recommendations: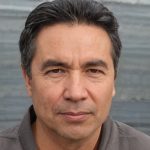 If you want to deal with the bump steer well and for a fair price, then the Rough Country is the steering stabilizer that you need.
2. Monroe SC2928 Magnum Steering Damper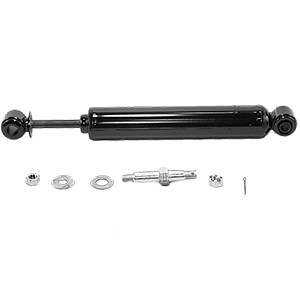 When you have a look at the price, which is more than affordable by the way, it may seem that the quality of the Monroe Steering stabilizers leaves much to be desired. However, if you haven't tried them out yet, I assure you – that would be a misleading assumption. The fact is that the material that the steering damper is made of adds up to its longevity greatly. It is made from the nitro carburized rod so that the item is designed to serve you longer than other related items.
Apart from that, the item is packed with particular modifiers, the main purpose of which is to reduce friction, and that is a nice addition considering the conditions that you are driving under. The truth is that some stabilizers can get loose when it is to hot outside as they can freeze up when it is extremely cold, such things are not going to happen to Monroe steering dampers.
Also, I can't but share with you that amazement the design of the stabilizers grant. The thing is that while most related items are designed to prevent the vibration the minute it gets to the driver, with Monroe stabilizers, it is different. The steering damper from the brand is made in order to avoid those vibrations before they can even get to the driver.
Pros & Cons
Tremendously improved longevity
Unique vibration absorption mechanism
Fair price for excellent quality
Prone to corrosion since it is made of metal primarily
Recommendations: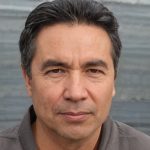 Sometimes affordability is not a sign of poor quality, and Monroe steering stabilizers prove that better than any other item. You may need to watch out for corrosion from time to time, but other that then the stabilizers will serve you for the longest time possible, making your ride quality the best it can ever get.
3. Skyjacker 7009 HD Steering Stabilizer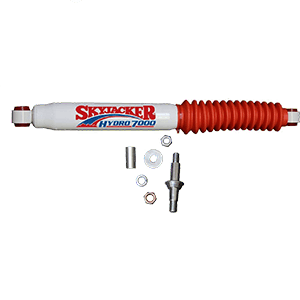 There are many steering damper producers on the market. However, the number does not mean that all of them are worthy of your trust. Skyjacker steering stabilizers belong to the category of trusted items, and there are few reasons for that.
To begin with, the company centered its attention on the production of particular steering stabilizers that are fit, especially for Jeep TJ since it is the model that we are discussing today – it is essential. Apart from that, the stabilizers are designed in such a way that they are connected both to the suspension system, and that assures improved stability, especially when you are driving fast.
You can also look at the analogue of Steering Stabilizer from Teraflex:
View on Extreme Terrain
Pros & Cons
Basic installation, possible to install on one's own
Eliminated suspension issues no matter the speed
Improved vibration elimination resulting in a more pleasant ride
Some users complain about the unclear installation instructions
The price is a little higher than average
Recommendations: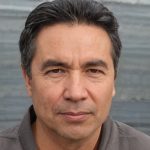 If you are looking for a brand name that is specializing in Jeep TJ steering stabilizers solely and you are willing to pay the price both for the name as well as the quality – Skyjacker stabilizers are what you should consider.
Best Steering Stabilizer for Jeep TJ (Updated December, 2023)
Product
Product Information
View on Amazon

Editor's Choice

1) Rough Country N3 8731730

Best Features:
– Maximum front-end vibration reduction
– Simple bolt-on installation
– Ensures steering system longevity
Fits Models: Jeep TJ (1997-2006)
Location: Front

2) Monroe SC2928

Best Features:
– Fair price for improved quality
– Increased longevity due to the peculiar build
– Includes designed modifiers to remove the possibility of friction
Fits Models: Jeep TJ (1997-2006)
Location: Front

3) Skyjacker 7009 HD

Best Features:
– No issues experience at high speeds
– Improved durability and quality of the item
– User-friendly installation with a manual provided
Fits Models: Jeep TJ (1997-2006)
Location: Front
Conclusion
To sum all up, it is safe to say that many drivers underestimate the importance of steering stabilizers, and that is a bad thing to do. The fact is that if you leave the stability issue unchecked for a long time, the chances that your vehicle may get out of control increase. When you are driving through tough conditions, such a problem is crucial, and it is advised not to wait until something like that happens.
According to my own experience of cruising a Jeep TJ, I claim that some steering stabilizers are better than the others. While there are trusted brands, there are many hoaxes on the market too. So, I strongly recommend that you consider the list above and choose the item that fits you most! Exploring the best jeep tj steering stabilizer will further guide you in making the best choice for your vehicle.