For an off-roader, it won't take long to realize that the factory lights (both the head- and the fog-lights) are average at best. Even the high beams won't be enough to light your way properly. The good news is – the market has different solutions for this. These days, high-quality lights are available at a very affordable price, and they last for a long time. Plus, they're brighter and more efficient.
But how do you choose between HID, halogen, and Led Headlights for Jeep or any other 4×4 ride? Well, that's why you've got me! Today, I'll tell you everything there is to know about all three lights and help you make the right choice. So, ready to talk about the pros and cons and come up with a verdict? Let's get to it!
LED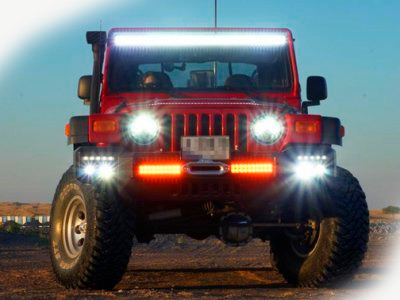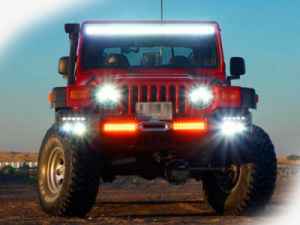 Right now, LED (Light Emitting Diode) is the most popular and largely available option. This is all thanks to the compact size, easy installation, durability, and excellent performance in severe conditions. A LED Light Bar for Jeep will be bright enough to light up your way even in the darkest night. And let's not forget the really cool design that most drivers tend to like. Last, but not least, LED lights are incredibly resistant to water and shocks.
This is important: the price of LED lights is mostly dictated by their wattage. The higher the wattage, the brighter the lights will be. So, make sure not to go cheap and end up with a dim set of LEDs. And now for the downsides: even though light-emitting diodes have a decent lifespan (up to 50K hours, or more), they do burn out sometimes. When that happens, the rest of the light elements won't stop working, but it will be pretty hard to fix the faulty one on your own.
HID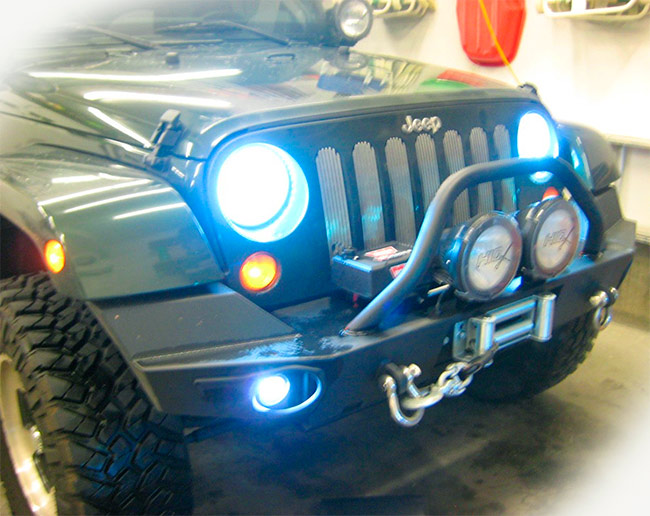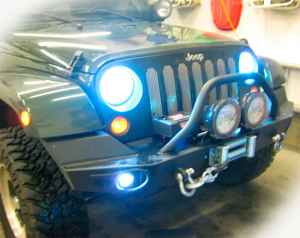 HID stands for High-Intensity Discharge, but the term "Xenon lights" is used more often. Now, these lights have been around for more than three decades. Compared to halogens, they're more expensive. But, they're cheaper than LEDs, mainly because this is an older technology. Unfortunately, they are more fragile and can get damaged when hit by a tree branch or something like that. Next, HID lights take a couple of seconds to light up.
On the bright side, they are extremely bright, and that's the biggest advantage over the competition. The white beam produced by HIDs is, indeed, really bright, and it reaches rather far. Low power consumption (60% less compared to halogens) is another pro. Now, if you're a big fan of off-roading, Xenon lights might be a good idea.
Halogen
Before HIDs, we had only halogen lights. Back in the day, they used to be pretty great, but right now, halogens are the least efficient offer on the table. There are enough wattage options to choose from, though, with 50- and 100-watt lights being the most popular picks. As I already mentioned, the higher the wattage, the stronger (or, rather, brighter) the light will be. What I don't particularly like about halogens is their "hunger" for current.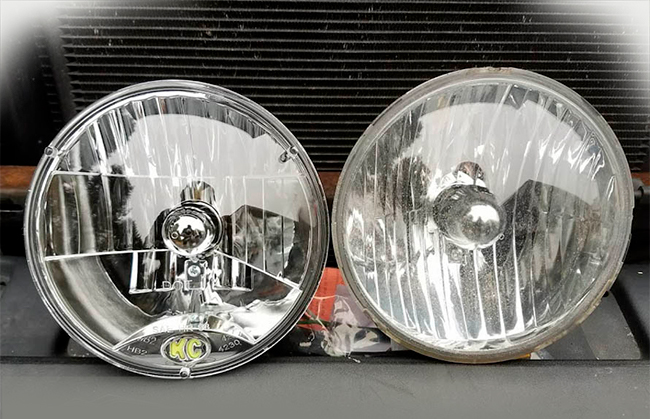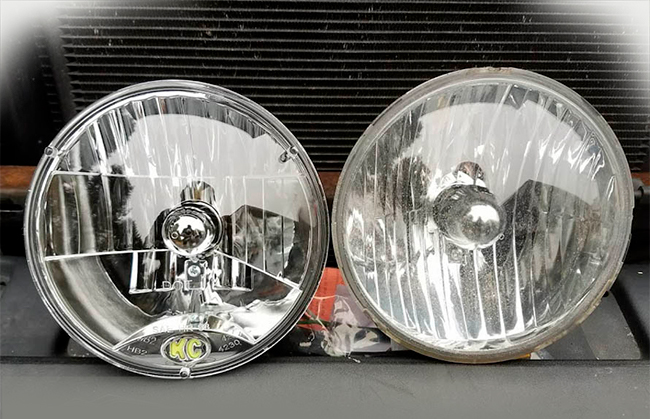 Say, if you install a set of four 100-watt halogen lights on your 4×4 SUV or truck, they'll need up to 35 amps to work properly, which is a lot. So, yes, compared to LEDs and HIDs, halogens require more power to light up your way. I recommend investing in heavy-gauge wiring and relays to avoid overheating (and melting). Thankfully, halogen lights are quite cheap and can be bought for as low as 20 US bucks.
Making Sense of the Color Temperature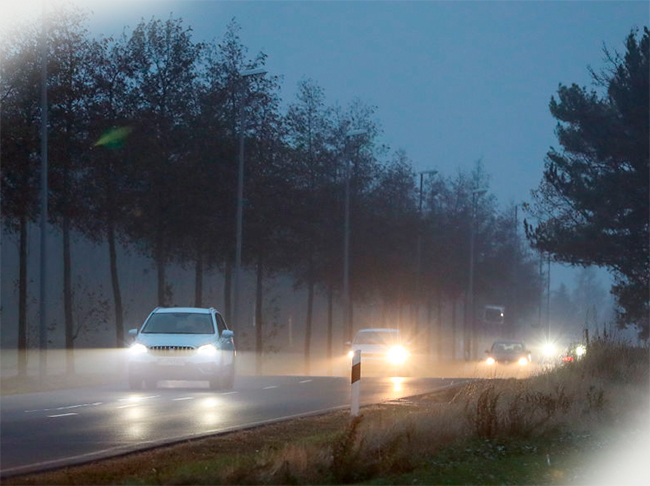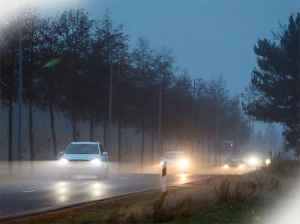 Alright, that's it for the available products. Now let's see which option will be best for your 4×4 steel friend. One of the most important things to check before committing is the so-called "color temperature". Here's the deal: the human eye sees best at noon. For artificial lights, that's +/- 5K Kelvins (that's what the color temperature is measured in).
A 100-watt halogen bulb will give you 3K Kelvins, while a HID light will put out 4-5K. The most common LEDs generate 5-6K but don't forget that HIDs are usually brighter. A 3K light source is yellowish, while 5-6K is blueish. If you're looking for that white light, go with a color temperature of 4-5K.
The Verdict
Summing up, if you're on a tight budget but still want new lights, I'd say go for halogens. True, they won't be as bright or long-lasting as LEDs or HIDs, but the light quality will still be decent. HIDs, in turn, are incredibly bright, easy to set up, and require very little power to run. Plus, they excel at long-distance lighting – very important for the fans of off-roading during the night. As for the cons, HID lights are fragile and take a second or two to come up.
And what about LEDs – are they the winner of today's competition? Well, they are rather expensive, and you'll need a bigger and stronger power source to run them. They are great if you're planning on driving for many hours or camping out: LEDs can work for many hours straight. And, they last for a long time.
So, ultimately, it all comes down to your needs and budget. If you've still got some questions left, don't hesitate to ask in the comments! I know my way around truck/SUV lights and will be more than happy to help out!