If you're a Jeep Wrangler owner, then the one accessory everyone knows about is their signature headlights. While stock halogen bulbs are great for some things, they just don't cut it when it comes to off-road driving. To get your Jeep's lights up to par, we recommend installing Halo headlights and LED light bars. This blog post will walk you through how to wire these new upgrades correctly so that everything works seamlessly without any issues!
Halogen bulbs are great for some things, but they just don't cut it when you're off-road driving or at night! To get your lights up to par with what a modern Jeep needs, we recommend installing halo headlights.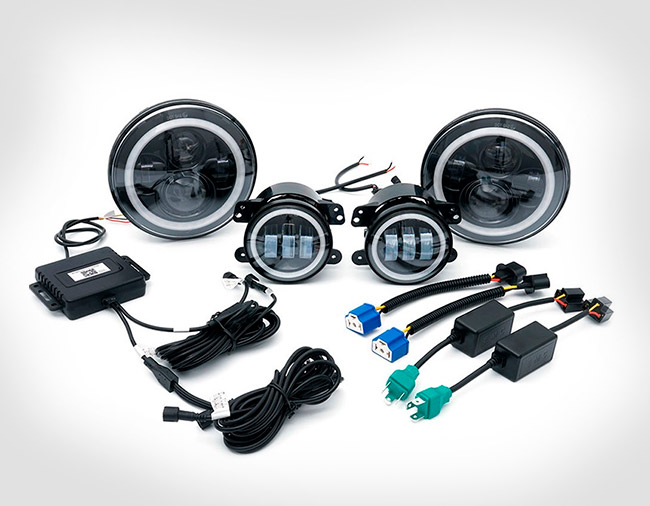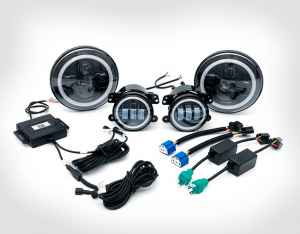 This article will walk you through how to wire these new upgrades correctly so that everything works seamlessly without any issues! Anytime you shop for new Jeep Wrangler headlights, look for wiring information that will make installation painless:
Wires have arrived from the manufacturer
Checked the wires and found all was good
Label each wire before you cut them so you know what is going where. It's also a good idea to number them like we did on our diagram
We're going to wire up our new headlights on this end of the vehicle because it will be easier for someone else who might need to fix a light in the future.
Step One: Remove The Headlights
Have a friend help you with this if possible – they'll make sure no wires get pinched between the fender and headlight housing during removal. If you're doing this on your own, be careful not to damage any wiring with the headlight removal process.
Step Two: Wire Your Halo Headlights To The Existing Wiring Harness
Before you start cutting wires, make sure that you have a good understanding of what each wire does. It's important to know which wires go to the headlights, taillights, and turn signals.
Step Three: Connect The New Lighting System To A Ground Source
Once you're sure that your new Halo lights are wired correctly, it's time for a ground source! Now is not the time to skip any safety precautions – make sure everything is grounded to avoid any potential shorts or electrical problems.
Step Four: Mount The Halo Lights
It's important that you properly mount your newly installed headlights. Besides just looking good, it's important that the lights are properly positioned in order to give you plenty of visibility when driving.
Step Five: Reinstall The Headlights
Your new headlights will be a lot brighter now than they were before – so make sure your old headlight bracket is strong enough for them! If not, you can always buy a new bracket.
Step Six: Wire The Turn Signals
If you're going to be wiring in your turn signals, then it's important that they are wired correctly and work properly without any problems! If you're not sure how to wire turn signals, then consult a Jeep Halo light wiring diagram for help!