Not all of you know it, but Jeep wasn't that domesticated, comfy and reliable vehicle when it was created. It was a genuine workhorse that the military used. However, as time passed, the developers figured that some softening of the Jeeps functions would not be a bad idea, and that is how we get to the point of stylish modern Jeep models.
While Jeeps are still super-potent trucks, there is one line that remains true to its genuine intentions – Jeep Wrangler. These days Wranglers are known as true off-roading giants, and many drivers would never trade the vehicle for all the blessings of the world. Does it feel like you belong to the category? Then you have come to the right place.
The thing is that apart from being super powerful, Jeep Wranglers are designed in such a way that they can be modified indefinitely and turned into the fiercest beasts should you upgrade them with worthy aftermarket updates. I have chosen the list of my absolute best 10 Jeep Wrangler updates that will make you unstoppable no matter the off-roading conditions you are about to get through!
Front Bumper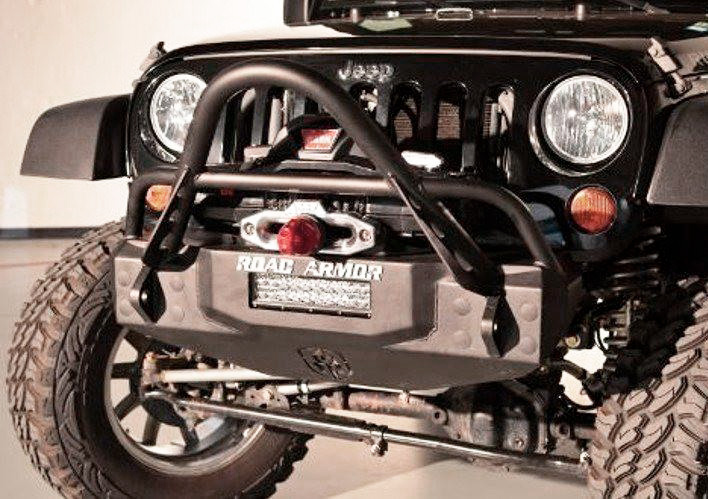 A factory Jeep is very strong, but to a point, and that is quite annoying. No matter how thrilled you feel about the adventure, you will surely be devastated by a fresh dent, visible scratch, and whatnot. However, these days you have a great chance to get yourself not only one of the Best Looking Jeep Bumpers but also one of the most protective and practical ones. While it is all precisely clear about the protective function, you need to be aware of the fact that most bumpers these days are made of aluminum or fitted plastic so that they are light and easy to mount on your own. Besides, such an upgrade allows you to experiment with a range of other useful gear such as additional fog lights, winches, and so on. All in all, an aftermarket bumper is that one update that will certainly pay off in the long run.
Electric Power Board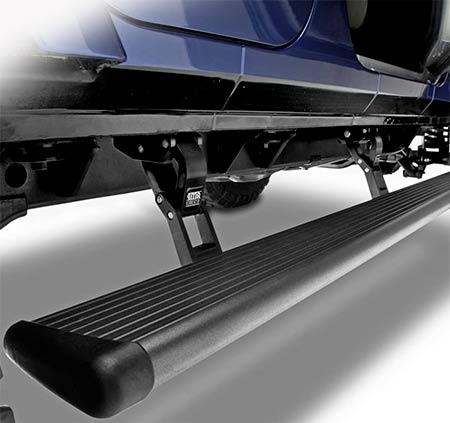 No matter how tough your Jeep is, you surely wish to make it also quite comfortable and convenient, especially if you are not alone on your adventurous off-road tours. Sometimes, getting into and out of the vehicle that is too high is quite challenging, and you wish there was something to step on. That is when running boards come in more than useful. However, with regular running boards, there is also a list of downsides to put up with. If you mount it too low, it will add up to the clearance decrease. When it is installed too high, it will be anything but useful. That is when those modern Electric Power Boards come in more than helpful. They get out the minute you open the door and hide away when you close it. Besides, they are mounted on the stock levels so that they won't cause any trouble along the ride.
Wheel Spacers

Jeep wheels are very important when it comes to a rugged off-road, and there is no use denying it. At times the bigger are the tires are, the better. However, should you choose to play around with larger tires, it is essential that you consider some reliable Wheel Spacers for Jeep JK too. The primary purpose of the spacers is to enhance the general look of the vehicle, allow you to mount larger tires as well as to make your vehicle a lot more stable with those spacers on.
Lightbar

There is no such thing as too much light when you are driving through the night via an unknown trail, or you get caught somewhere in the storm or a blizzard. That is precisely what lightbars are invented for. In their majority, they are more than affordable and straightforward to install. The truth is that these days it is easier than easy to find the Best Light Bar for Jeep Wrangler, however, no matter how much you love the new upgrade, you need to realize that not all the lightbars are DOT-approved and that is a considerable disadvantage. If I were you, I would look for certified ones only.
Beadlock Wheels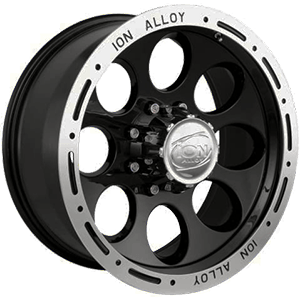 It seems that today a lot is going to be said about the wheels of your Jeep Wrangler, but this is one of those upgrades that are merely vital when you are about to air your tires down. If you are a beginning off-roader, you may not know that trick that a tire that is a little deflated has a better grip on tricky terrain. However, while this is an advantageous trick, it may bring in some disadvantage of a popped-off tire bead. That is precisely when the Best Jeep Beadlock Wheels come in so useful. The beadlocks are what ensures that there is not a chance that the tire bead will pop off. Thus, if you are planning on deflating your tires at one time or another, then you should consider the upgrade.
Fender Flares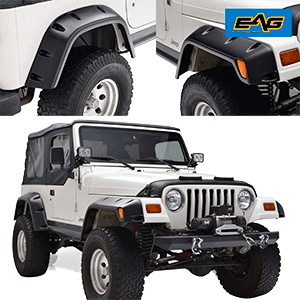 There is a long list of reasons why those who are about to install the larger tires on their vehicle should browse through the Best Fender Flares for Jeep Wrangler list. The thing is that most fender flares are designed to add up to that general aggressive look of your vehicle, but apart from that, they also save the truck from all the mud and other debris flying all over and sticking to it. Besides, fender flares are designed to offer more room for bigger off-road tires. Lastly, they are not that expensive so that almost anyone can afford them no matter the budget, and they are also simple to install.
Basket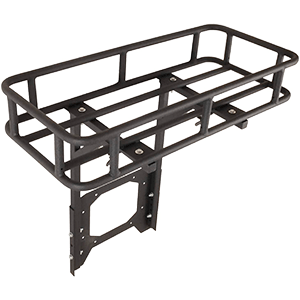 No matter how large your truck is, when you are planning a more extended trip, it seems that there is not enough room for all the belongings in it. That's a bummer, right? Well, there is a reason why they say that Jeep is one of the most prone to modification vehicles. That is why you can easily start your research and come up with the Best Basket for Jeep. Depending upon your personal needs, you can choose the load, the design of the basket along with a list of other vital characteristics. Besides, you can always count on finding something that fits your budget despite the fact that it may be quite tight at times.
Grill Replacement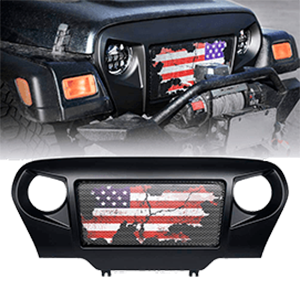 They say that ladies are all about their look, well lads are no different in that way. However, men mostly care for the looks of their steel horses and reliable off-roading compatriots. Since these are Jeep mods that we are talking about, you should know that one of the most underrated upgrades is the grill.
It is true that Jeep Grill Replacement is a simple and effortless process. The more challenging task here lies in choosing the fitting option. Of course, the dimensions are where you start from. However, apart from that, you should value that rugged feel of the grill as well as its sturdiness. Not everyone knows it, but a well-chosen, quality grill can protect your bumper and absorb most of the impact energy. Even though the variety of grills on the aftermarket is impressive, it is advised that you consider it a long-term investment rather than a stylish whim. In such a way, you will end up with an accessory that enhances the exterior and protects the vehicle at the same time.
The EndLine
To sum all up, it is safe to say that among all the off-roading giants, Jeep developers have made sure that every vehicle can be fitted perfectly to the owner's needs. It is true most Wranglers come looking the same the minute you get the truck. However, the list of mods to upgrade it with is truly unlimited. Today, we have discussed those upgrades that I see as the most needed and practical ones, but you do not need to spot her if you do not want to. What matters is the fact that you trust your steel friend when you are in the middle of nowhere since Jeeps have been created for the sole purpose to be relied on!