One decade ago there was one opinion that all you need to go off-roading is your truck only. But as time passed by, we found out that any off-roading trip is impossible without a few more things which have to be in your garage.
In fact, there are still a lot of additional things and tools. Your Jeep has to be supplied with all of them or the tools should be in your garage. The majority of the instruments are quite obvious, but we would like to give you a summary to include some of them that you might not have reviewed. In this guide, I've put together the most important Off-Roader's Garage Must-Have.
Portable Air Compressor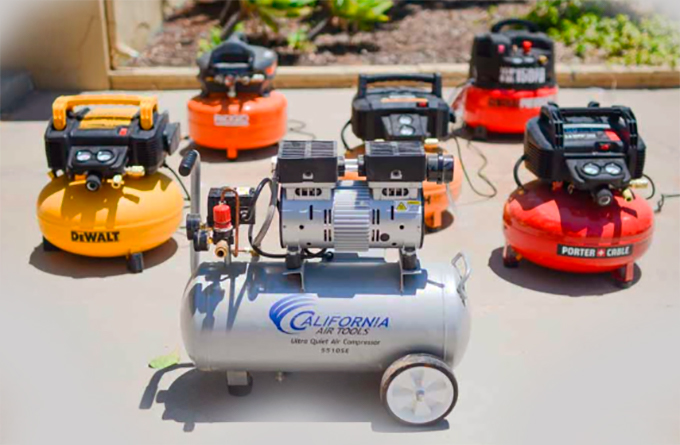 Air compressors can perform any task you need to do simpler than before. Several years back, many air compressors that you've seen outside of industrial plants could be found at filling stations. Nevertheless, over time you might find air compressors that are more adapted to less obvious industrial environments, and sometimes also those that are appropriate for use at home. You probably have not considered obtaining a Portable Air Compressor for Home Garage earlier, but they can be very useful. The main merit of it is that it removes most of the tough work that usually comes with wrenches, hammers, etc.
Air compressors make your work super easy. Frequently, these devices are used to power household tools such as staples, and to function hammers or saws. This fact indicates that you can eventually stop postponing this tedious project because if you obtain an air compressor, the labor costs will be reduced in half!
Hardtop Hoist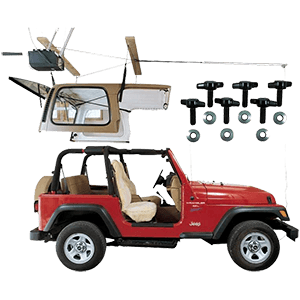 The hardtop of your Jeep is a key component, as it assists to transform your vehicle into a closed or open design according to the conditions. When summer comes you can remove the hardtop of your Jeep.
But this is what it is, the entire process of mounting and removing the hardtop is a total disaster. This is a risky process because you might get hurt or break the hardtop. All these difficulties and troubles can be avoided by buying a Best Jeep Hardtop Hoist. With this, you can do everything yourself. Hardtop Hoists are more important than just making it easier to remove the hardtop from your Jeep.
Jeep Hoist is necessary for drivers. It supports any top with a perfectly balanced steel frame with the Balance Blade. Rubber-coated hooks and fittings with foam will protect the finish of your top. With a wrist rotation, this hoist can lift a top for comfortable storage away from the road.
Hardtop Hoist features an extremely strong steel frame that connects to the top of your truck. You do not have to drill something to the top. It requires three minutes to remove the top yourself. To install, it is not complex, and their systems have excellent installation instructions. No more stretched muscles, tense back, or lower vertex.
Jack for Lifted Vehicles
High Lift Jacks are an integral part of any off-roader's garage, as they make it really easy to work with your vehicle in the garage.
Whether it's service, repair, or inspection, there are plenty of reasons why you would like to lift your Jeep or SUV to 4 × 4 heights. When you do so, a high lift jack is an ideal solution. When you want to change the oil, rip your Jeep off the stump, get the boulder out of the way, this device can have multiple molds.
Bottle Jack vs. Floor Jack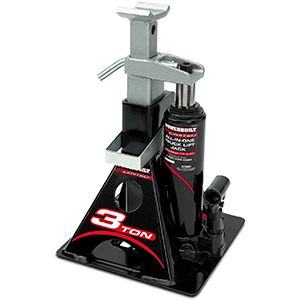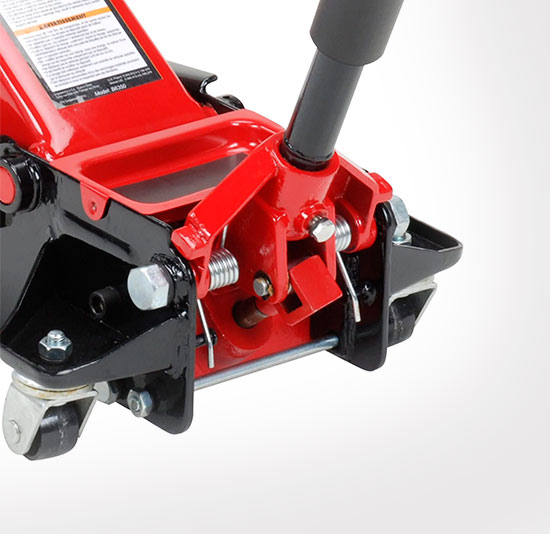 Jacks are available in separate forms and sizes and have their advantages and disadvantages. A Bottle Jack is generally much cheaper and lighter, compacter, and capable of lifting heavier weights. But usually, they are not constructed to lift a lower sports Jeep. Best Floor Jacks can be easier to maneuver and to use, especially on a slower vehicle, but they often are not optimal for using on dirty or sandy roads. Several jacks are supplied with height extensions, which also add extra flexibility. When deciding, you have to be aware of your needs, your vehicle, your workplace, and the possibility that you may need to take the jack into the wild.
Door Hangers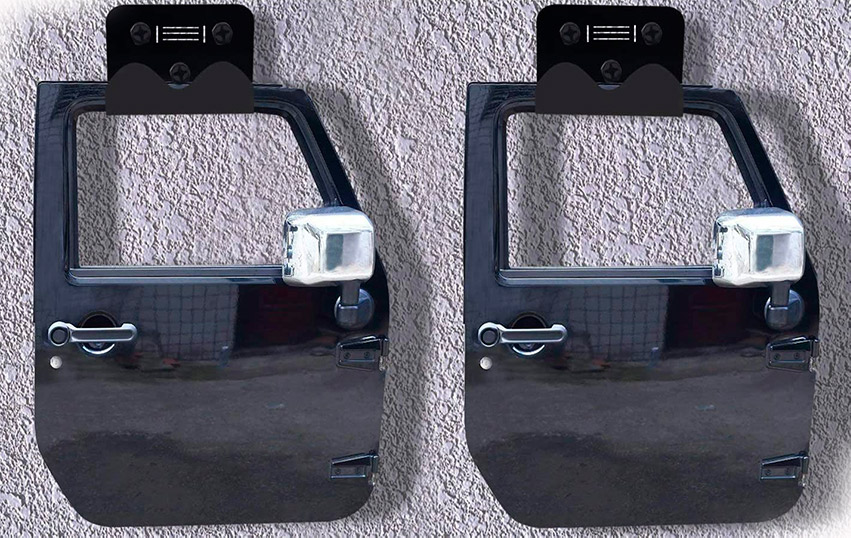 Another essential accessory for the vehicle inside the garage is the door hangers for the Jeep or any other truck. This accessory is very convenient and will save space in your garage. It is extremely vital especially if your garage is small or has not so much space. Buying the best jeep door hangers for the garage wall is as difficult as finding your soulmate. But it is an integral component of the garage for a true jeep driver and jeep lover.
Best Jeep Door Hangers are easy to set up on any wall, ideal for use in your workshop. This Jeep Wrangler door hanger is built of 1/8-inch powder-coated steel and features four grooves for easy attachment to the wall. You don't need to worry anymore about positioning the spare Jeep door, enjoy the trip without obstacles while driving.
These door hangers are made of steel sheets to ensure reliability and stability. Simply attach the storage rack to the wall and then hang the Jeep door onto the rack, it's extremely simple and fast.
Final Words
You might need many more items in the coming years, but the above-mentioned things are essential for effective work in your garage.
To conclude, I sincerely hope that this guide will be helpful for you, and according to it the process of equipping your garage will be easier. However, your garage and whatever you have in it must suit your requirements, so it is up to you to decide what items you will be interested in.