Jeeps are designed for many different purposes from off-roading to driving on the highway. As a result, there are many types of Jeep GPS navigators available in the market today. With so many options out there, it can be difficult to find the right one that suits your needs and budget. This article will help you figure out which type of Gps Navigator is best for your Jeep vehicle with tips and advice about how to pick out the perfect one!
What type of Gps Navigator is best for my Jeep?
Jeeps can be used primarily off-road or on the highway. If you have a Jeep designed to drive both types of terrain, then it would make sense that you need an All Purpose GPS Navigation System with maps and features suited for both environments. These systems are designed to be installed on the dash or windshield of your Jeep, and will come with features like GPS navigation for both On-road and Off-Road use.
Types GPS Systems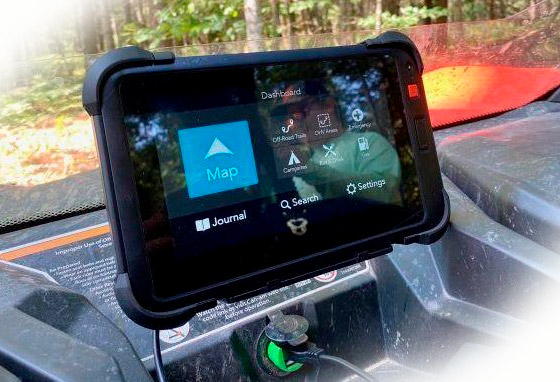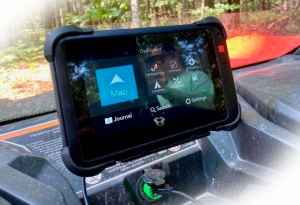 The first thing to consider when looking for a GPS navigation system is which type of device you need.
Dash Mounted: For use in vehicles with dashboards, this type of Gps navigator will be installed on the dashboard and can either have custom programming or come preloaded with features like map updates and points of interest.
Windshield Mounted: This type of Gps navigator is usually mounted on the windshield and projects GPS directions onto your field of vision.
Portable Units: These devices are not permanently installed in a vehicle, but can be used to navigate while you're driving or walking around an unfamiliar area like a mall or new city.
Built-in Units: These GPS navigator are installed in the vehicle and come with features that can be customized to suit your needs, such as turn by turn directions.
Key Features of GPS for Jeep
GPS navigation is a main feature that all Jeep GPS come with, but some stand out in the features they offer.
A/M (Alternate Route): This function allows you to create multiple routes and then choose which one you want your device to follow when driving on highways or off road. It can be helpful if there are multiple routes for different types of terrain.
Voice Control: This feature is a helpful one that can make navigating much easier by encouraging hands free navigation and reducing the risk of driver distraction.
Points Of Interest (POI): POI are locations like gas stations, restaurants or hotels that may be needed on long drives when you're away from home.
Detailed Maps: This feature is available in both off road and on the highway GPS navigators, but can be helpful for many different types of terrain that your Jeep travels through.
Avoidance Zones: With this function you'll never have to worry about accidentally driving into a restricted area like an airport or military base.
Lanes: This function is helpful for those who drive on highways and want to know which lane they should be in without having to look at a map or check the overhead signs.
Other Considerations
First, of course, is communication. When traveling to remote places, it's important to have communications because anything can happen. It's better to have a satellite connection so you can get help if you need it. Conventional GPS devices are connected to the Global Positioning System and require a connection to at least three satellites.
And another thing to consider is durability. Off-road driving requires rugged devices with rubberized or plastic coatings to protect them from external influences. Some GPS units also come with two batteries in case you can't charge them. You should always check the main battery and the second battery before you go on a trip.