Are you a fan of Off-roading and have been pushing through mud, dirt, snow, and sand for years? Then you probably already know what deflators are and what they do. Tire deflators are usually used to set the desired PSI (pounds per square inch) pressure or to "air down" the tires, as some drivers put it. This is done to improve traction, get a stronger grip for the road, and make the tires more off-road friendly.
Tire deflators always come in a pack of four and have a set PSI range. Keep that in mind when shopping for the best Jeep tire deflators. For the sake of this post, I've compiled a list of three leading deflators that come from big-time brands and have proven their worth over time. I'll check out their pros, cons, and share our team's expert recommendations. Let's get to it!
Best Tire Deflators for Jeep Review
1. Staun Automatic Tire Deflators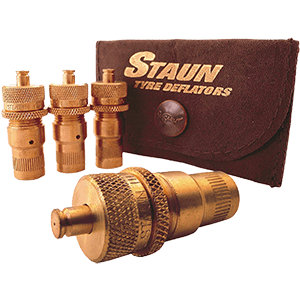 To drop the air pressure in your Tires, protect the suspension, and improve overall off-roading performance, these deflators can be a good pick. By lowering the pressure, you'll get more control over rough terrain and feel like the king of the road. These tire deflators are very easy to use: you won't need any mechanic-level expertise to operate them. The entire process will take +/- 5 minutes. Attach the deflator, give it 2-3 minutes to drop the air pressure, and remove it.
Staun's line-up includes three similar deflator sets, but each with a different PSI (1-10, 6-30, and 15-55). The standard-duty model works in the 6-30 range and comes with a factory preset (18). This is a 100% Australia-made set including the leather pouch that houses the deflators and is easy to carry around. The deflators are a bit expensive, but the high price is well compensated by how fast they decrease the pressure.
Pros & Cons
Easy to use and set the desired pressure
Above-average deflation speed (takes less than four minutes)
Available in three different configurations (PSI)
A bit expensive (but well worth the money)
Recommendations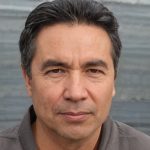 With Staun's automatic deflator set, you'll get ease of use, quick, effortless deflation, and a high level of precision. The company offers three different editions with different PSI settings – pick the one that suits you best. As a can't-go-wrong-with set that does its job right, this could be a very good investment for you. The prices for Staun tire deflators are a bit steep, though.
2. Real 4X4 4 Tire Air Deflators for Offroad Vehicle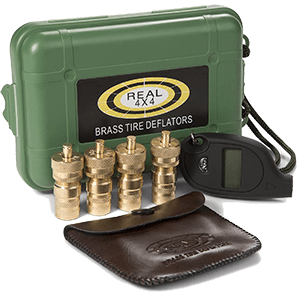 Mud, snow, rocks, sand – off-roading can take you to places you never even knew existed. And, without the right air pressure in the tires, you won't be able to fully enjoy the adventure. That's where the Real 4×4 tires deflators come in. Like the previous set, this one is very easy to use and doesn't take long to air-down the tires. The presets do it all automatically – all you'll have to do is just wait for the pressure to drop.
It's very easy to create presets for each valve. That way, you'll always know that the deflators will release just the right amount of air. The set comes in a trendy case for all the equipment and a leather pouch. On top of that, you'll get a tire pressure gauge for double-checking the PSI. It's cheap but works properly. Add a one-year warranty by Real 4×4, and you'll see why these deflators are so popular.
Pros & Cons
Precise deflation; each valve can be preset to a specific PSI
Includes an advanced digital tire pressure gauge
Comes with a 12-month warranty from the company
The included gauge is rather cheap
Recommendations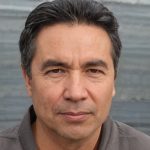 Real 4x4 did a decent job with these tires deflators. They handle all kinds of rough terrain with ease, take no more than five minutes to deflate, and support presets. The package includes a pressure gauge, a leather pouch, and even an old-school case for carrying. The set comes at a reasonable price, which is more reason to consider it over the rivals.
3. Coyote Automatic Tire Deflators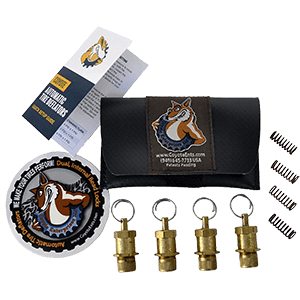 This set's biggest selling point is the wide adjustment range. With it, you'll be able to drop the pressure as low as 0.5 PSI (or go as high as 65). To top that off, Coyote Enterprises made this a reasonably-priced pick that's aimed at regular drivers. The deflators are made of high-quality materials (stainless steel and brass) and are fully protected against rust. They also come with a pouch and include a quick, easy-to-understand instruction manual.
The deflators are pretty small and easy to carry around. It's also worth mentioning that Coyote is a US-based company and the deflators were made in California by American engineers. Last, but not least, they offer a lifetime (limited warranty). The only downside – the threading barrel is extremely short. That makes it a bit of a challenge to thread the deflators to the tires stems. And, it might take some time to set the right PSI settings.
You can also look at the analogue of Tire Deflators and 80 PSI Tire Pressure Gauge from Boulder Tools:
View on Boulder Tools
Pros & Cons
A low-budget set with decent performance
Impressive adjustment range
100% rust-free
The threading barrel could've been longer
Recommendations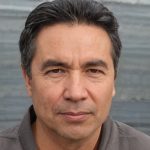 Coyote Enterprises created one of the most user-friendly tire deflators on the market and also "packed" them with a wide adjustment range. If that seems like a good combination to you, this set might be worth your attention. It was designed in the States, comes with a warranty, and is made of rust-free materials. These deflators aren't as fast as the other ones on our list, but they're still quite impressive.
Comparison Table – Best Jeep Tire Deflators (Updated September, 2023)
Product
Product Information
View on Amazon

Editor's Choice

1) Staun Automatic Tire Deflators

Best Features:
– Very easy to set the desired tire pressure
– Impressive deflation speed
– Available in three different configurations (PSI)
Adjustable Pressure Range:
– 6-30 PSI
– 1-10 PSI
– 15-55 PSI

2) Real 4X4 4 Tire Air Deflators for Offroad Vehicle

Best Features:
– A reasonably priced set
– Impressive adjustment range
– Protected against rust
Adjustable Pressure Range:
– 4-56 PSI

3) Coyote Automatic Tire Deflators

Best Features:
– Precise deflation
– Includes a digital tire pressure gauge and a case
– Comes with a 12-month warranty
Adjustable Pressure Range:
– 6-30 PSI
Conclusion
And that's it for our list of the best tire deflators on the market. They all have their strong sides and weak sides, but, overall, all three are worth every single penny. Jeep drivers looking for the most affordable set may want to check out the Coyote kit. Fans of extras, in turn, will probably like the free pressure gauge that comes with the Real 4×4 deflators. Finally, Staun offers several pre-set PSI sizes to choose from.
And now that we've familiarized ourselves with deflators, you might want to get your hands on the best off road air compressor. It will help you get the tires back up to optimal pressure. And I've got just the right picks for you! Make sure to check our review of the Best Air Compressors for Off-roading and let us know what you think! Our experts took their time testing dozens of options before they made a list of the top three.