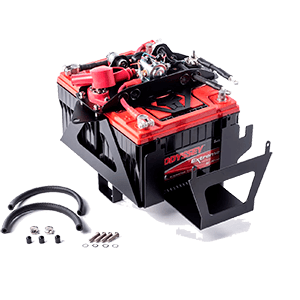 This isn't rocket science: the more batteries you have, the longer they will serve you out there in the wilderness. However, there's more to this than just double the power. For the fans of off-roading, dual batteries offer several benefits. First of all, a standard lead-acid battery doesn't have enough "oomph" to feed all the extras that you'll most likely add to your truck or SUV.
I'm talking about big, Bright LED Lights, a winch, maybe an air compressor, and all kinds of "hungry" gadgets. The Best Jeep Dual Battery Kit will be able to handle whatever you throw at it. A set of DC (Deep-Cycle) batteries can last for a very long time without the need to be recharged. You might already know that a winch is capable of draining even the most powerful batteries.
With a dual kit, the load will be divided between two units. That will eliminate the chances of you ending up with a dead battery that can't even start the engine. A backup is very important, especially for the spontaneous folks that camp in the middle of nowhere and can only rely on themselves to get back home. Alright, now that we've familiarized ourselves with the pros, it's time to talk a bit more about how it all works and what you can expect.
So, How Does this Work?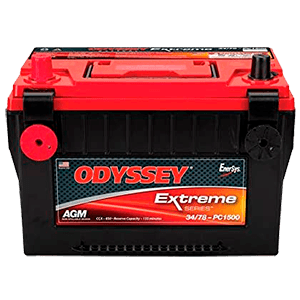 Without getting into that "techy stuff", let me tell you about my system. The primary battery is for cranking; the auxiliary one takes care of all the extras (additional accessories). When the primary battery is charged and ready for action, the isolator connects it to the second battery so that it can also charge. And when I start the engine and hit the road, the load is evenly spread across the two units, which gives me a significantly extended runtime.
Then, when I use some of that charge and it drops to 12.7v, the isolator immediately cuts the link between the two batteries. What's the point of that? It's simple, really: by separating the two batteries, it protects the "cranking" battery from being completely drained. A dead battery won't be able to start your Jeep, leaving you stranded. So, yes, even if you've got a Top Battery for Jeep Wrangler, you'll definitely need a smart isolator to prevent it from dying on you.
Headlights, the radio, a charging Smartphone, or any 12v outlets aren't very power-hungry; yet, they can drain your primary unit. The most advanced dual-battery systems (like the one by Genesis) have a built-in boost button that jump-starts the vehicle from the auxiliary battery. But, that's more of an exception to the rule, and you'll still need an isolator to have your back.
What Type of Batteries Should You Use?
Make sure you've got a set of Group 34 batteries – that's the most important thing. Group 34 refers to the size of the batteries. You want them to be large enough to handle all the accessories in your Jeep and at the same time to be able to fit under the hood. Factory batteries are average at best and can't boast impressive capacity. If you're not planning on using any demanding lights or winches, a set of two regular batteries will do.
But if you want to be confident in your setup and never run out of power, go with deep-cycle units. These will be more expensive than regular batteries (still reasonably-priced, though). Remember: for the dual-kit system to work, the two batteries should be identical to each other. Yes, I'm saying you need to buy two of the same model, made by the same brand. Odyssey is one of the most respected and reliable brands on the market.
The Isolator – Why Do You Need One?
As I already mentioned, the isolator is a key component of any dual-battery system. It handles the charging process and keeps the primary battery from dying. Only consider an isolator that comes with all the necessary extras. Those include a battery cable, an earth cable, some battery terminals (negative and positive brass), lug connectors, cable ties, and, of course, detailed instructions.
This is important: unless you know what you're doing, it might be a good idea to let a pro handle the wiring. If you do have the necessary skill set, manual wiring will save you a significant amount of money. Some manufacturers add fool-proof instructions for amateurs. Next, look for an isolator that's IP65 Certified. This means it was thoroughly tested by respective organizations and is safe to use.
A certified isolator isn't afraid of dust, water, a harsh winter, or hot and humid summer. When driving through water streams, mud, slush, and sand, you wanna be sure that your battery kit is well protected. And try to pick a unit that fits under the hood or the driver's seat. I recommend measuring everything before you purchase an isolator at a local store or order it online. On average, it takes around 15 minutes to install an isolator and to get it running.
The Tray Comes Next
Yes, that's right: the tray has only one function – to hold the battery set. Vibration is one of the biggest challenges for batteries, which is why you want a tray with a strong grip. Make sure it is black powder-coated and won't get rusty after a couple of trips into the mountains. A good-quality tray easily accommodates a set of deep-cycle batteries. Again, you'll need Group 34 batteries for your Jeep or any other off-roading SUV/truck.
A quick note: some trays hold the batteries left to right, but ideally, they should be sitting front to back. That will free up the stock cables and you won't have to buy an extra set. That's about it for the tray. After all, it's not a fancy techy component, rather just a piece of metal (heavy-duty steel, most likely). Go for a tray that's backed by a three or five-year manufacturer's warranty and includes a wiring diagram.
Checking Out Some Useful Accessories
First of all, you might want to consider getting a set of Heavy-Duty Quick-Connect Cables. They will allow you to use the batteries for charging tasks outside of the vehicle. For example, if you have a trailer with a near-dead battery, an alternator will help to charge it from your Jeep's dual-set. Or, maybe you'll see a fellow off-roader in the wilderness that's low on charge and needs a jump-start to get home.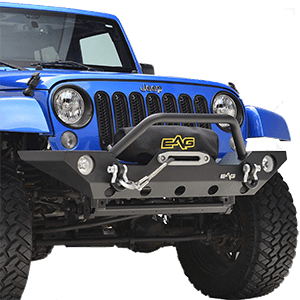 I strongly recommend getting a mating connector. That will give you the freedom of plugging the cables in at the Front or Rear Jeep Bumper. Folks that travel, camp out and off-road a lot know that opening the hood every time you need access to the batteries can be a drag. You might've seen service vehicles operating this way: well, they've got quick-connect cables with the right connector, and it doesn't cost them much.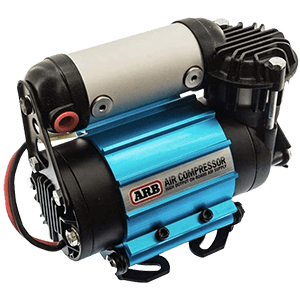 My favorite extra accessory is an On Board Air Compressor. A flat tire can be the biggest party crasher on a camping trip, but with a proper compressor, you'll be able to get the vehicle back to life in five minutes tops. The average unit can inflate tires up to 40 inches in diameter, which is the golden standard for most off-roading vehicles. On top of that, the on-board air compressor can power air impact wrenches, ratchets, cutters, and more.
Last, but not least, an Air Pressure Gauge might also come in handy. As the name suggests, it can measure the air pressure in your tires and "tell" you exactly when it's time to put that inflator to good use. Tires with low air pressure negatively affect the handling, ride quality, and wear out sooner. The last thing you want is a blown tire that can't be fixed by a compressor.
Conclusion
Well, that actually concludes my review of the dual-battery system. As we learned today, with a dual kit, you can rest assured that the cranking battery will never be fully drained. It will be able to start the vehicle no matter how many accessories you connect to it. If you're a big fan of camping and off-roading, you might want to consider installing a similar system in your Jeep. A set of DC batteries, an isolator, and a tray won't be particularly cheap, of course.
On the other hand, this will be money well spent, especially if you've got a long list of extra gear, tools, and gadgets connected to your vehicle. I really hope that this guide was useful and that you'll take something away from it. Folks that still have some questions are more than welcome to join the conversation in the comments section. And if you're a pro, I encourage you to share your experience with the readers!