You probably don't need me to tell you this, but I still want to stress out that lifting a Jeep isn't a walk in the park. It requires a lot of effort on your side, including careful research, planning, and finding the right tools/hardware. And let's not forget about all the extra bucks that you'll have to spend on aftermarket parts. On the bright side, a "pimped out" Jeep will definitely be the talk of the town and bring a smile to the owner's face.
A Jeep isn't just another vehicle that you use for daily commutes. In some ways, it's a way of life, a choice, and modifications are a huge part of that. If you're new to this and want to join a more experienced crew, there are hundreds of Jeep clubs out there. They're like a family of Jeep enthusiasts. As for me, in this post, I want to tell you the basics of lifting your Jeep, the 101 of customization, so to speak.
What Do You Want Your Jeep to Be?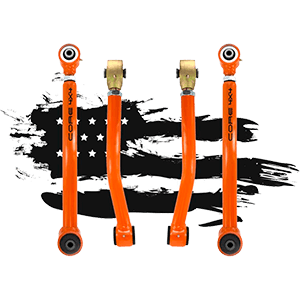 Some folks spend thousands of dollars on modifications and turn their Jeeps into steel monsters. Others are happy with their stock builds and drive around with factory fenders, tires, springs, and control arms. With said that you'll need to decide exactly what you want. Are you ready to commit and turn your four-wheel horse into an off-roading beast? Or maybe some mountain climbing every now and then will suffice?
Think about this long and hard, because it will determine how much time, energy, and money you'll have to spend. I briefly mentioned Jeep clubs. Well, you can join them on Facebook or other social media and ask for advice. Group members will most likely lend you that helping hand and share some valuable experience. I remember getting aftermarket parts for cheap after I became a member of a local club!
Shopping can be a lot of fun, as third-party gear manufacturers really love Jeeps and there's rarely a shortage of parts at local stores or online. So, let's start with the tires and talk about the art of picking the right size. Then, we'll slowly move to the lift kits, Adjustable Control Arms for Jeep, and everything else that you'll need to know about these components.
Paying a Pro vs. Doing Everything by Yourself
Let me tell you right from the start that you can't have larger-than-life tires without a lift kit. The same is true the over way around: these two components always go hand-in-hand (unless you're dealing with one inch of lift, of course). It's simple: the bigger the new tire set, the more lift you'll need for the Jeep to work properly. Now, before getting to the actual customization, be 100% honest with yourself.
I know that it can be exciting to build a Jeep with your own hands, but unless you've got the expertise, I highly recommend letting the pros handle everything. True, the mechanics charge a lot for this, and they'll easily take half of the budget. But, it is what it is. I've seen way too many folks ruin their builds and having to pay more to fix them; so, again, consider this before doing anything manually.
On the other hand, if you do, indeed, have enough experience and the right set of tools, you'll be able to spend that labor money on more expensive aftermarket gear.
The Tires: How to Set the Right Ratio and Why It's Important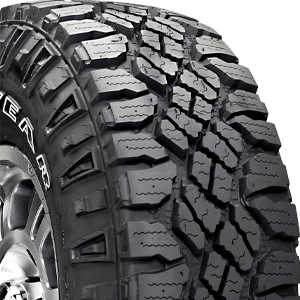 The bigger your tires get the more horsepower the Jeep will need to turn them. This is equally true if you've got an average or a Top Off Road Tire for Jeep Wrangler. But, if you get the gear to match the diameter of the tires perfectly, that won't be necessary. Don't worry, this is easily done: just Google "gear chart", and you won't have to do any calculations. But be very specific – enter the exact model and year of your Jeep and find the right tire size chart.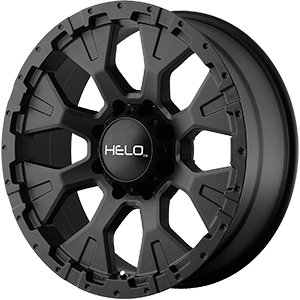 Again, it's important that the diameter of the new tires matches the gear ratio. Once you do that and get the engine to work at the same RPM, the Jeep will be ready to hit the road. And if you don't do it right, you'll experience a significant drop in torque capabilities of your vehicle, a lower top speed, and more. If you're the proud owner of a newer Jeep, get your hands on a tuner to reset the computer systems (so that they match the new tires and the new gear ratio).
On older models, a quick speedometer gear change will do. So, yes, a simple Jeep Rims Replacement won't be enough – you'll need to do a lot of "tweaking" and calibrating before getting behind the wheel. Thankfully, once you choose the right tire size and recalibrate the gear, you won't have to go back to this unless you purchase a bigger set of wheels. That's pretty much it for the wheels for now.
Lifting: The Stabilizer and the Control Arms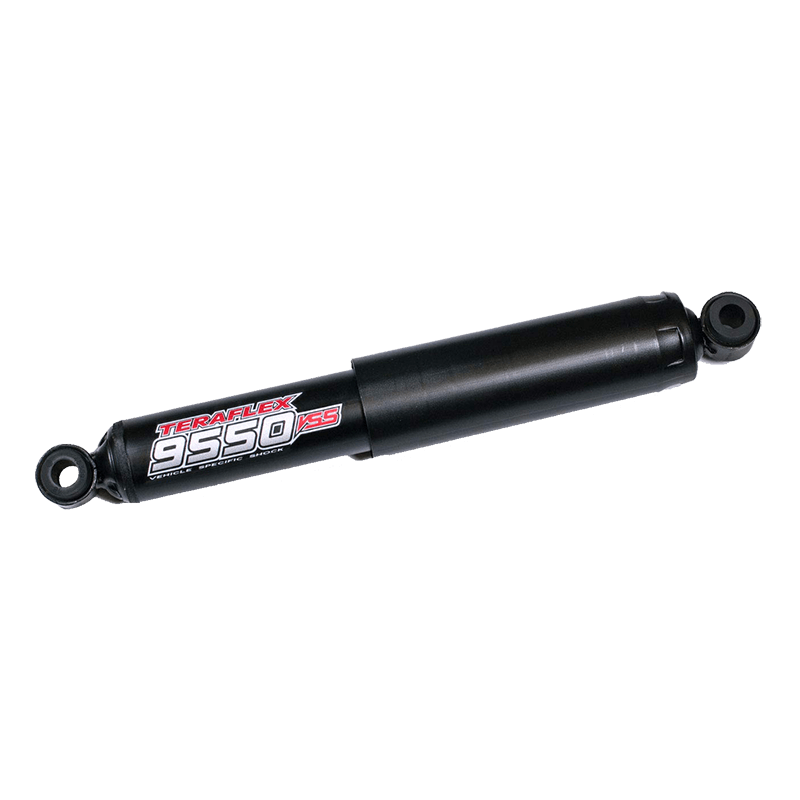 Customization enthusiasts mostly lift their Jeeps to get more ground clearance. And they often use this as a chance to replace the average-at-best factory components with better gear. A lift doesn't necessarily have to be expensive, but if you want the best quality, you'll have to pay a top dollar. Some folks prefer to install aftermarket parts as they go, upgrading their rigs gradually, over time.
The first purchase on the list should be a steering damper. Now, the Best Aftermarket Steering Stabilizer for Jeep won't be particularly cheap; yet, I don't recommend saving on this one. It's one of those mechanical components that most drivers don't even know about. But, when it breaks, the ride quality significantly worsens and you lose control over the road.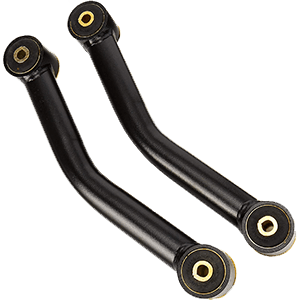 The stabilizer fixes all the bump-steer and flighty steering issues. Look for one that's protected against rust/corrosion, performs equally well on and off the road, and is backed by a manufacturer's warranty. Alternatively, you can go with shock absorbers, but they're harder to install and will most likely cost more.
Next, we've got the control arms. I have to mention that older Wranglers (the 1996-2006 models, TJ, and JL) had rather weak arms. In the latest models, the engineers improved them quite a bit, but, for a good lift, aftermarket parts are still a must. A decent Long Arm Replacement Kit will include both upper and lower control arms and you won't have to purchase them separately.
Keep in mind, however, that some arms might require you to cut and weld for them to "sit" properly. With longer arms, you'll get more suspension travel with a modest lift. The bad news is – you'll have to be a pro to install them the right way; so, it might be a good idea to go with short arms at first. Also, consider purchasing a set of adjustable arms, as they're more flexible and handle the road better.
Fixing Steering
Steering is another system that was average at best in older Jeeps (the 2007 JK partially fixed that). The latest Jeep models have greatly improved steering; it's still not enough to handle a lift, though. They tend to bend over time right at the spot where the tie rod reaches the drag link. For off-roading, you'll need an aftermarket steering kit with brand-new steering shafts, ball joints, and tie rods.
Like all the other high-quality third-party products, they aren't very cheap. If you don't want to end up with an immobilized Jeep in the middle of the trail, purchase a decent-quality steering kit. It will include heavy-duty components that are bigger, stronger, and can take a beating any time of the day.
Conclusion
Alright, that's pretty much everything I wanted to share with you today, dear readers! As some folks put it, owning a Jeep and not customizing it is like having a ball and never kicking it hard enough. In this post, I had only one goal: to introduce you to the world of lifting. As you already know by now, there's more to it than just buying some third-party gear and having it installed. Control arm kits, steering stabilizers, and tires are all a part of the deal.
The good news is – once you familiarize yourself with the basics, things will get a bit easier. And if you're still confused and maybe even a bit intimidated by all that "tech talk", I encourage you to check out the more specific reviews on my website. They will paint a clearer picture and help you make sense of it all. Last, but not least, the comments section is always open for discussions. Share your take on lifting right now and I'll hit you back!