Even if you're driving a big, strong, all-conquering truck or SUV, regular maintenance checks are a must. To keep my Jeep in good condition and save US dollars on never-ending repairs, I consult the following checklist regularly. Don't worry: it won't take much time or effort – just some discipline on your side. By doing this, you'll make sure the steel horse is in excellent shape and won't cause any trouble on the road.
Fans of off-roading should pay extra attention to this, as rough terrain means a lot more stress for the Jeep. So, what should you be checking before and after hitting the road? And when will it be the right time to shop for aftermarket parts? Join me, and let's take a look at my maintenance checklist. I'll keep it as simple as possible. Even if you're an amateur, everything that we're about to discuss will still make sense to you!
The Fluids Come First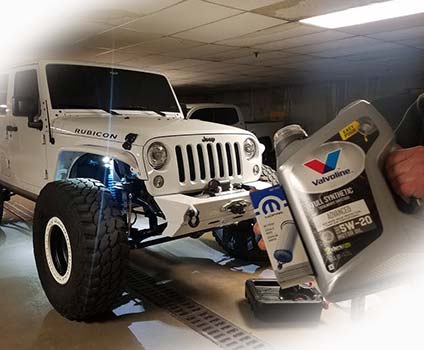 Make a habit of checking the oil and transmission fluids before embarking on a journey. I recommend paying a top dollar for the Best Oil for Jeep – it will last longer and keep the ride quality nice and smooth. The brake fluid comes next. Make sure there's enough of it because low brake fluid levels make the brakes "spongy" and slow. The windshield washer, in contrast, is a no-brainer: just pick one that's reasonably priced and available at your local store.
So, what's the deal with fluids? Once you've checked the levels, pay attention to the color. Take samples (a plastic syringe will do). Water contamination can be a serious problem, so, watch out for that "milky" color of the transmission fluid. For the battery, sink water can be like a death sentence; only use distilled water to "refill" it.
Finally, always carry an extra gallon of antifreeze. With the Best Coolant for Jeep Wrangler, you won't have to add any water or wait for it to "kick in". Plus, it will be effective even in a tropical jungle or middle-eastern desert.
The Tires Come Next
Don't rush it: take your time and give the tires a long, hard look. There may be tiny cuts here and there that you'll miss unless you're careful. These can turn into a disaster in the middle of the road, but not if you make notes before and after each adventure. Check the pressure – that will make it easier to notice any leaks. Check it with "full-blown" tires, then drop the pressure for off-roading, and check again.
 What about the Brakes?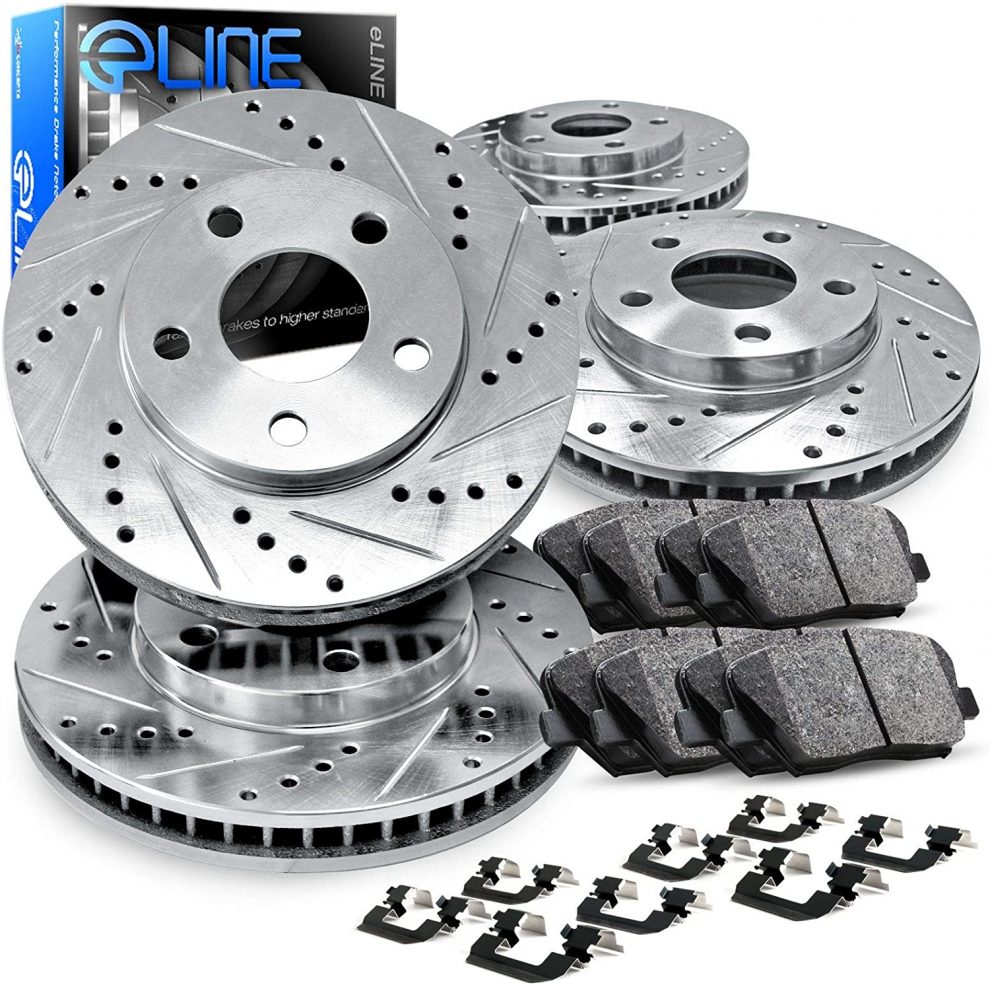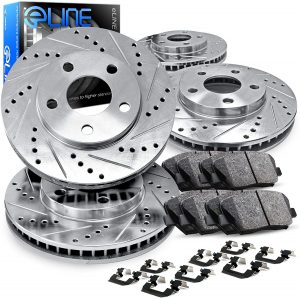 You don't need me to tell you how important the brakes are. Check the rotors, calipers, and pads separately so that you don't miss anything. Can you see grooves on the rotors? That might be a sign that they're unfit for a new off-road trip (too damaged or worn out). Don't even start the Jeep unless you're 100% confident your brake system can handle it. Can't seem to find the right replacement at your local store?
I welcome you to check my Best Rotors for Jeep review. I took my time and tested dozens of aftermarket parts before making a list of the most worthy picks. The calipers are usually quite durable and last long, but if you see a bluish tone, that could mean they're frozen and not ready for action. Finally, we've got the pads.
The average lifespan or a pad set is 50K miles. The Top Brake Pads for Jeep JK last up to 70K miles. Others "die" after 25-30K miles. If you're in the 40-50K range, you might want to have a mechanic examine the pads.
The Suspension/Driveline
Most drivers only check the brakes, the tires, and the engine and forget about the most important parts. I'm talking about the joints, driveshafts, shocks, springs, and control arms. Anything loose, rusted, or worn out should be immediately fixed or replaced. Good news: Aftermarket Coil Springs for Jeep don't cost that much but last for many years. The same is true for springs and drive shafts.
The joints, in turn, can get sluggish and lose their effectiveness over time. The Best Grease for Ball Joints and U Joints will bring them back to life and ensure your safety on the road. A brand-new set of joints is quite expensive (up to 500 dollars or more), while good-quality lube is available for 10-15 bucks or less. Experts recommend lubricating all the moving parts under the Jeep before you embark on a new journey.
Ask a buddy to shake the steering wheel – back and forth – and see if it has play in it. Binding and rubbing should be checked as well.
Shocks, Control Arms, and Air Filters
And what about the shocks – when do they need to be replaced? The average lifespan of good-quality third-party shocks is 50K to 100K miles, but it all depends, of course. If you hear strange sounds when driving over bumps, that can be a sign of bad shocks. Excessive body sway (especially in turns) and inconsistent steering can also mean it's time for some Replacement Shocks for Jeep  Wrangler or whatever you're rocking.
Off-roading enthusiasts that roll around with bigger-than-life tires should consider a proper lift kit. And, to correct the negative camber (which always happens when you lift your vehicle), control arms are a must. They will greatly improve ride quality, steering, and boost the Jeep's overall performance. Like most aftermarket parts, control arms serve for 100K miles tops. Strange noises, trouble with steering, and uneven tire wear are the most common signs of bad arms.
To learn more about the Best Adjustable Control Arms for JK, JL, TJ, Wrangler, or any other Jeep, check out my detailed review. Finally, think about the air filters. They protect the engine from dust and dirt. Reusable filters are the best, as they are made of cloth and do an excellent job of increasing the engine's potential. If you're on a tight budget, though, you might want to consider Paper Air Filters. They are significantly cheaper but will only last up to 10K miles.
The Undercarriage and the Lights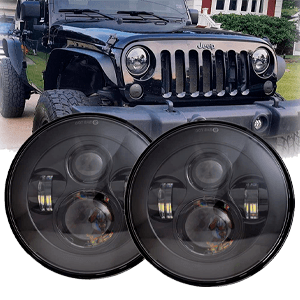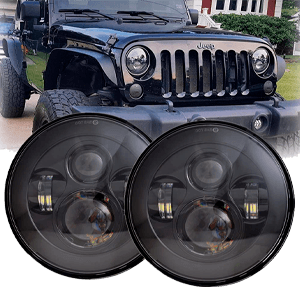 Don't forget to inspect the bumpers, fenders, and skid plates of your Jeep. True, these parts aren't mechanical – they don't "move" the vehicle – but you should still examine them. For example, bad plates can have a negative effect on steering. Planning on off-roading when it gets dark? Then you might want to think about Aftermarket LED Headlights for Jeep Wrangler.
They will be brighter, more reliable, and cover more ground. Stock headlights tend to go bad pretty quickly and can put you in a tough spot in the middle of the night. The same is true for the rear lights. I've reviewed the Best Jeep Wrangler Led Tail Lights on this website – go take a look right now! Third-party lights don't require any maintenance. Plus, they're water and dust-proof, have an average lifespan of 50K hours, and work in different modes.
Recovery/Safety Gear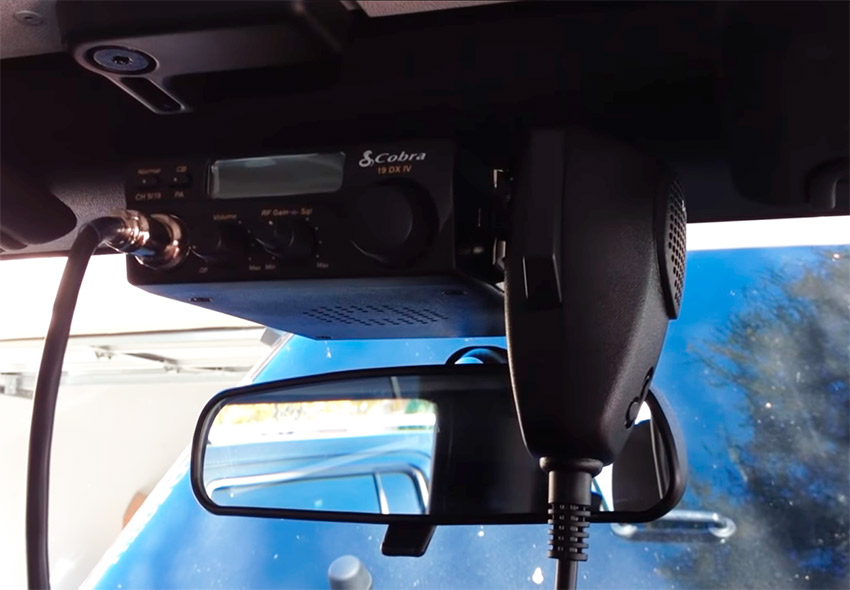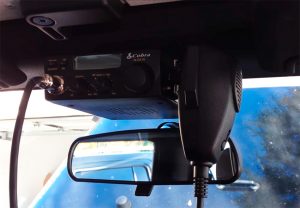 I'm talking about the winch and roadside kit. Road flares, a first-aid kit, and jumper cables come next. A spare tire, some bolts/nuts, and an extra gallon of oil are always packed in the back of my Jeep. Last, but not least, I highly recommend installing a CB Radio for Jeep. With it, you'll be able to reach out to fellow off-roaders and call for help in the case of an emergency.
Double-Check Everything
First of all, listen to the Jeep while you're driving. Does it make any unusual noises? Do you hear popping and cracking when making a tight turn? When you're back from a journey, check everything visually. The hoses and wires must be inspected thoroughly. The wheels (or, rather, the tires) should be looked at as well – you don't want them to give up on you on the road back home.
Lug Nuts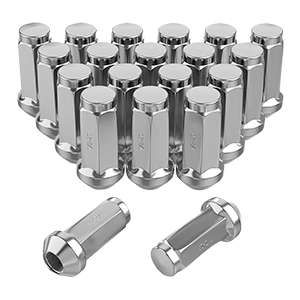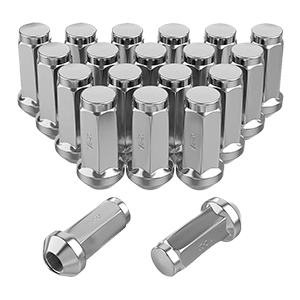 No matter how fancy your tires are, it would be little use of them if the wheels go missing, don't you think? Luckily, there is a grand variety of Jeep Lug Nuts on the market these days. You can easily choose the fitting finish, style, and durability of the nuts and enjoy the exterior as well as safety of your ride to the fullest!
Don't Forget to Wash It!
Yes, you heard me: a fun ride across the wilderness will make your Jeep look like a rusty old piece of metal. So, make sure to wash it properly. The skid plates accommodate a lot of mud/slush; the brakes and the frames are the close seconds. Use a hose to clean the engine bay and cool it down. Mud and sand are known to hold moisture, which can lead to corrosion and damage your Jeep.
Sand can cut through steel and aluminum and mess us the front window when accumulated on the wipers. A Jeep wash service won't cost you much; yet, it will make your steel baby look and feel brand-new.
Conclusion
Alright, that is it for my maintenance guide! In the long run, it will save you hundreds of headaches, thousands of dollars, and many, many hours of damage control. I've been off-roading for as long as I can remember and can speak from personal experience that regular checks are a must. So, don't be lazy, follow the instructions, and be careful when driving through rough terrain!
Third-party gear is always exciting and more capable than the factory stuff, but it costs more. If you want to learn more about aftermarket Jeep parts, this website is at your disposal! You'll find dozens of reviews that will help you make the right choice and find the best balance of price and quality. Got some questions you want to ask me? Be my guest in the comments section – I'll try to get back at you as soon as possible!