Preparing for an off-road Jeep trip is a long and difficult task. The set of things that people take with them on the road is determined by the purpose of the trip. For example, on an expedition, they take tents, food, etc. However, there are such things that every Jeep should be equipped on a constant basis if it is at least occasionally used for its intended purpose.
If you are planning to drive off-road, your task is to prepare your Jeep for the wild nature, which constantly presents surprises.
Winch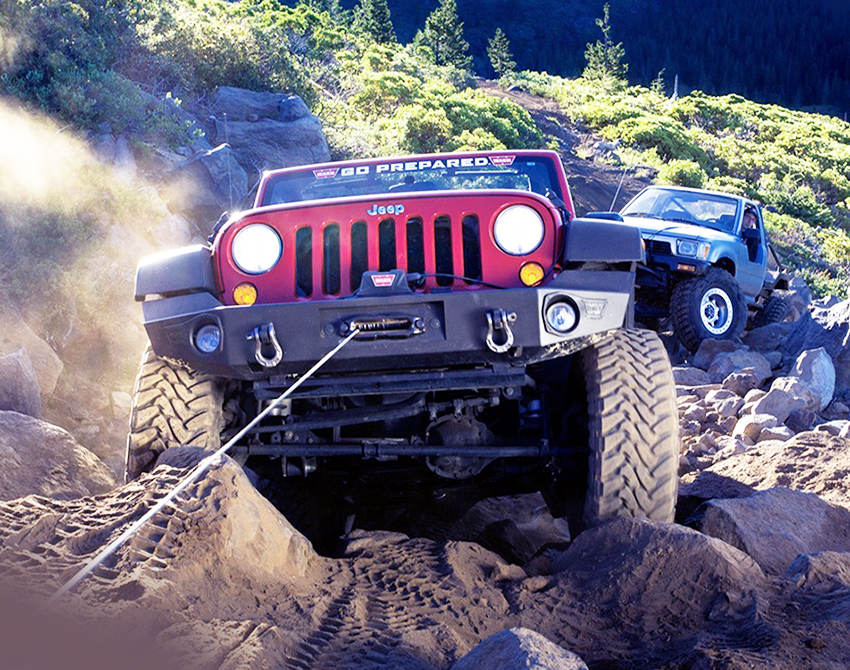 A winch is a unique traction mechanism that will become a reliable assistant in off-road competitions, hunting, fishing, etc. Its direct purpose is to free the Jeep from mud or snow captivity, quagmire, water, and other "delights" of impassability, which are abundant in our open spaces. For this, the driver only needs to find a stationary object and fasten the end of the winch cable to it.
Read Also: Best 12000 lb Winch Review
Off-road Kinetic Rope for Low Traction Recovery Situations
Kinetic recovery rope is ideal for towing and winches, especially for off-road enthusiasts. When choosing the Best Kinetic Recovery Rope, make sure that it is safe and easy to use. It should also be characterized by a long service life and resistance to external factors. Kinetic ropes, due to their extensibility and strength, absorb the high kinetic force that occurs when stretching. Thus allow getting a stuck jeep out of the mud with a powerful jerk.
Protective Gloves
Special protective gloves are an important accessory to protect hands against mechanical damage, such as abrasion, cuts, and punctures.
Tire Repair Kit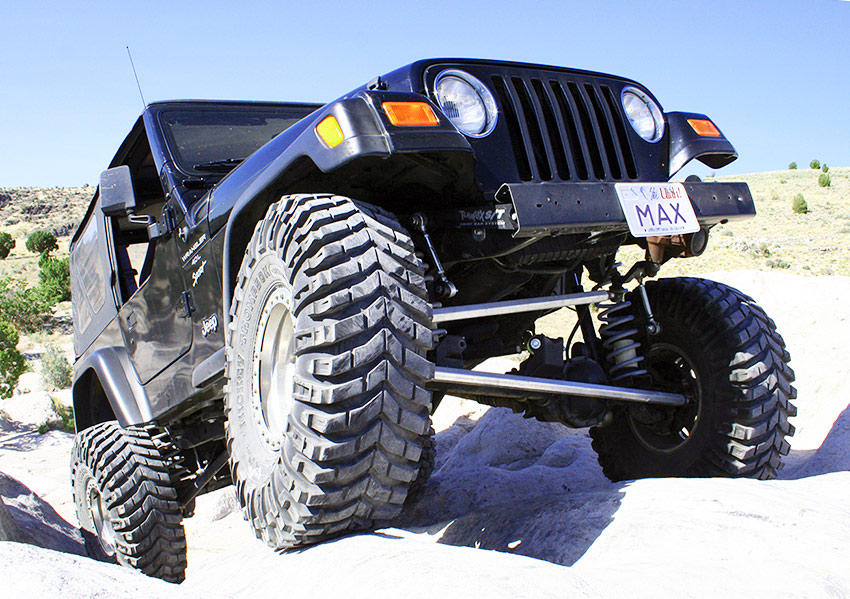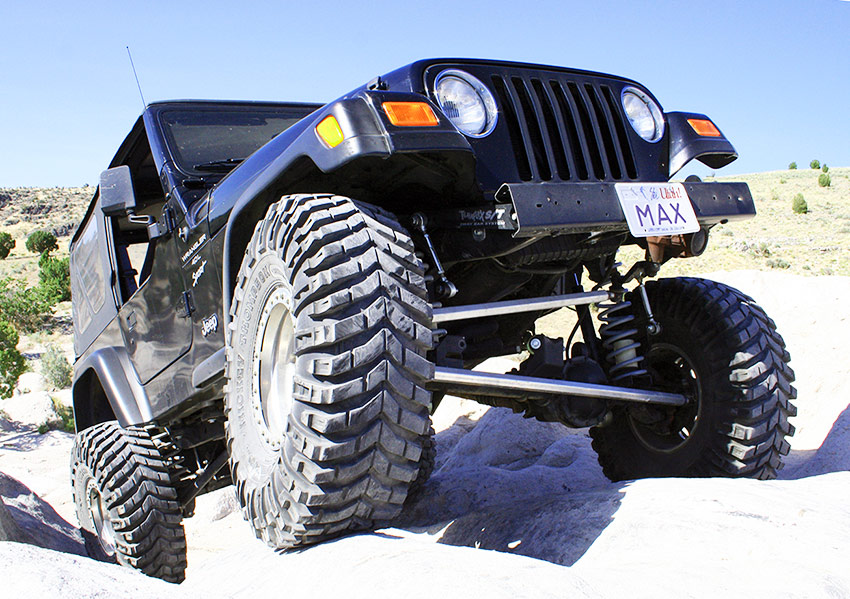 A tire repair kit is a special set of tools and consumables, which should be in your trunk. It will save your time, money, and nerves. The repair kit has all the necessary elements that are needed for fast and high-quality tire repair.
Portable Electric Air Compressor
Any jeep lover will have to face minor repairs on the road: you cannot insure yourself against such things as a tire puncture. In this case, a Portable Air Compressor for Truck Tires is a device that automatically inflates Jeep's tires with a few simple steps.
Tool Set
To have a Good Tool Set in your Jeep Wrangler is similar to having a "magic assistant" in all your hard off-road situations. Tool kit makes your trip more autonomous, allowing you to fix many problems without any external help.
GPS Off-Road Navigation
GPS for Off Road Jeep will remember the coordinates of a jeep stop, find the way to the Jeep both day and night, and you cannot be afraid to get into a swamp, ravine, etc. This is the way to plan a convenient and safe route, remember the coordinates of the "fish", "mushroom" places, and the path to them, and write down the route of movement. For example, if you are fishing at night, the navigator will remember and show the road on the map.
Read Also: Best Gps for Off Road Jeep
Traction Mats for Off-Road Mud
Choosing the Best Off Road Traction Mats means that you will consider your vehicle and your needs. Off road, traction mats vary in size and length, and these characteristics determine their compatibility with various vehicles. They also come in a variety of materials that are distinguished by grip and durability. Most off road traction mats today are made of high-strength plastic or industrial nylon. Some are made of galvanized steel coated with a rubber tread. To ensure durability, steel is the preferred material, but it is also the most expensive option. Thus, the right material for you depends on the type of vehicle you have and how often you expect to need extra traction.
First Aid Kit
First aid kit is an undeniable must-have in your Jeep Wrangler. Your task is to be ready for urgent situations in case of some injuries, and First Aid Kit is the way to treat some problems and even save your own life or the life of your passengers.
Flashlight
When you need to repair your Jeep at night, a Flashlight is a good accessory to fix the problem just immediately without waiting for the sunshine.
In conclusion, it is worth noting that all objects that are constantly in the Jeep must have their special place.
Tire Deflators
It may seem that portable air compressors are the only useful items when on the road. However, it happens so that you may need to deflate your tire a little at times as well. Why would you need to do that? Depending upon the off-road terrain that you are driving through, you may need to improve the grip or traction, and deflation is the deed to be done. Thus, I say that a quality tire deflator is a must-have accessory when you are packing up to head out for the adventures. There are many Jeep Tire Deflators available on the market these days so that you can choose between the price and the power of the item to pick the best one for your needs.
Hi Lift Jack
At times it is more than easy to assume that a winch is the only recovery tool that you are going to need when off-roading. The truth is that the assumption is a false one. To tell the truth, in case you do not have a winch, you can easily deal with the situation without it, but you need to have a hi-lift jack in your trunk. What is more, even if you have a winch equipped, when paired with the high lift jack, the recovery will become twice as smoother and faster. Besides, there is a broader range of situations that you can deal with should you have the Best Hight Lift Jack for Jeep Wrangler stored in the trunk.