Father's Day is one of the best dates on the calendar, as you can buy something nice for your dad and put a smile on his face. I've gone through my fair share of trails-and-errors with this and have some can't-go-wrong-with gift ideas for you. In my experience, it's always wise to buy practical things, stuff that your old man will actually use in his Jeep, not put aside somewhere in the garage.
I took my time picking these Father's Day Jeep gifts ideas, and over the years, have made an entire list. And today, I'm happy to invite you all to take a look. Again, you won't find any "girly" stuff like fresheners, cute seat covers, key rings, and such. No, we'll be talking about third-party gear and accessories like floor mats, jacks (CB) radios, light bars, tailgate tables, and more. So, without further ado, let's get right to it!
Floor Mats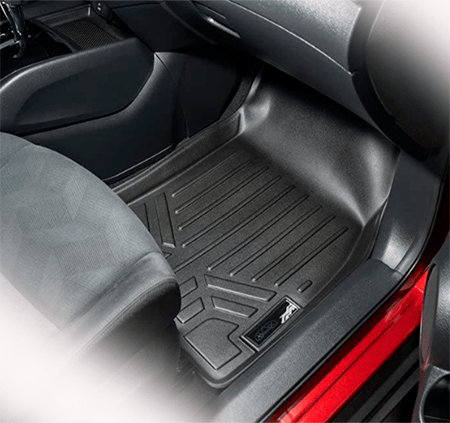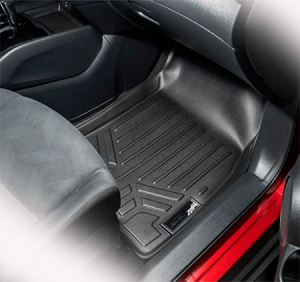 Off-roading can be very exciting, especially when driving through rough terrain behind the wheel of your Jeep. However, cleaning the carpet floor isn't at all fun. Just imagine how hard it will be for your old man to get rid of all that dirt, mud, and slush – whatever nature has in stores! That's why I put floor mats on top of the list. They are rather affordable, don't require any skills to install, and add a nice "fancy" touch to the Jeep.
Most importantly, the Best Floor Mats for Jeep trap all the liquids: the driver's shoes won't get wet. And, they are very easy to clean with a hose – won't take more than a couple of minutes! Look for floor mats with 3D laser scanning. That means they will fit perfectly in your vehicle and follow the floor's contours. I always purchase all-weather mats, as they handle mud, dirt, and snow, and you won't have to switch them for a different set.
One more thing: make sure the mats are made of TPE (Thermoplastic Elastomer). This is a high-quality material that doesn't crack or break and isn't "afraid" of harsh weather extremes (cold winters and hot-humid summers).
Seat Covers
And what about the seats – does your dad have seat covers? If the answer is "No", then a nice set might be an excellent gift idea. True, the Jeep seats are quite durable and can take a beating, but they still need protection. UV rays, spilled soda, stains, a bad smell, and even dog hair can ruin an otherwise good seat. Now, the one thing that the Best Seat Covers for Jeep have in common is the "coziness factor".
What that means is they look good, fit the seats perfectly, and make long commutes enjoyable. On top of that, high-quality covers can significantly improve the Jeep's interior and make it look more up-to-date. Just don't pick any bright colors, as most fathers don't really like that. Look for a set that's protected against the sun, waterproof, easy to clean, easy to stretch, and made of polyester or artificial leather. Extra padding would be nice!
Tailgate Table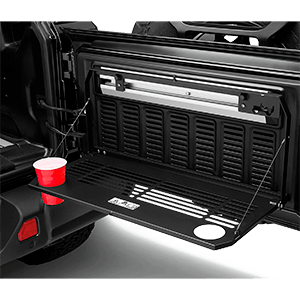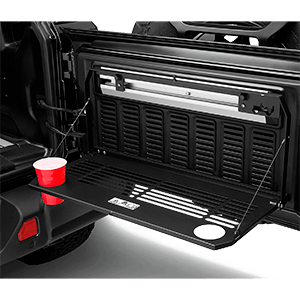 Are you a big fan of camping in the wilderness? Then you already know that a tailgate table is a must. This accessory will hold all of your cups, plates, knives, spoons, and won't take much space in the back of the Jeep. I have to warn you, though: to install it on your own, some drilling will be required. If this is your first time holding a drill, I'd strongly recommend letting a mechanic handle it. If not, for an experienced man, mounting will take an hour tops.
I always pick a table that is foldable and collapsible. Material quality is also important, just like protection against rust. The Best Tailgate Table for Jeep should be made from steel or aluminum and come with powder coating. That way, you'll get durability, reliability, and anti-rust/anti-corrosion protection. Oh, and your dad will appreciate if the table has extra slots/holes for cutlery.
CB Radio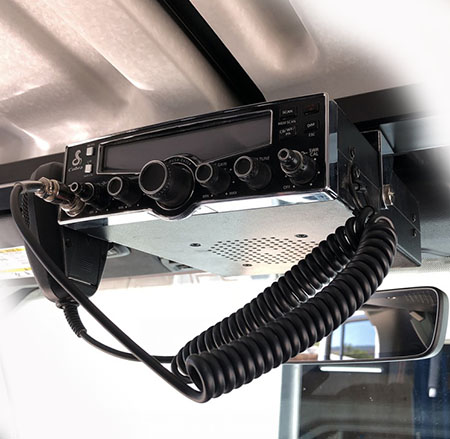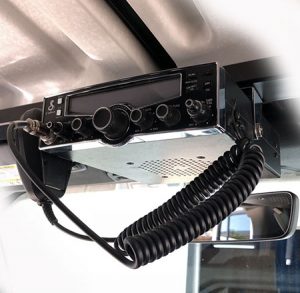 Don't mistake a CB radio with a regular one. A CB radio is more of a communication device and can be used to reach out to fellow off-roaders and emergency services. When driving through the wilderness, it's easy to lose track of time. And, you don't want your dad to end up in the middle of nowhere on his own. A CB radio should be compact, have a big, easy-to-read LCD screen, and an emergency channel.
Known also as "channel 9", it can (and should) be used when something goes wrong or help is needed. Weather-related alerts are just as important, and they are updated in real-time. Last, but not least, purchase a CB antenna. It will boost the signal significantly and give you peace of mind both on and off the road. Even the Top CB Radio for Jeep Wrangler will have a rather limited reach without a proper antenna.
Off-Road Tractions Mats
You don't want the old man to be stuck in the mud with no means of pushing through, do you? That's where traction mats come in. Specifically designed for "sticky situations", they create the necessary traction for the Jeep to make it out of deep mud, slush, and everything else in between. The Best Off-road Traction Boards are rust-free, corrosion-resistant, and U-shaped (protection against tire slips).
It's also crucial for them to be lightweight so that your dad can easily carry them around. As for the material, polypropylene plastic and reinforced nylon are incredibly sturdy: they won't break under the weight of a big-bad Jeep. When shopping for a new set, I go for the shovel design (easy to clean) and the so-called "bump structure" (fitted for mud, snow, grass, and sand).
Tire Deflators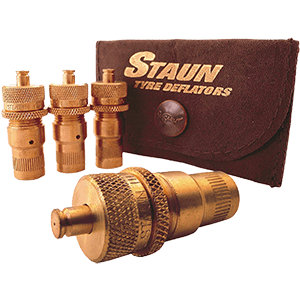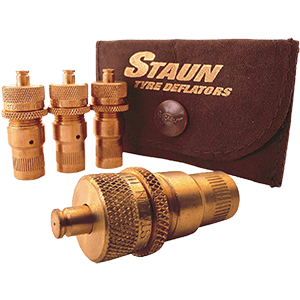 Did you know that for off-roading, it's recommended to drop the tire pressure a bit? That's right, and for that, you'll need a tire deflator. So, what's the difference between the Best Jeep Tire Deflators and the regular ones? First things first, a good deflator should come with pre-set PSI (pounds per square inch) settings. Secondly, it should be fully automated and easy to use without a mechanic's degree.
The deflation speed is important as well; the market leaders usually get things done in less than five minutes. If you want to make this gift even more enjoyable, get a digital tire pressure gauge. As the name suggests, it allows measuring the tire pressure to make sure it's set right. Yes, I did just say that the entire process is usually automated, but a gauge is still a good purchase
Jack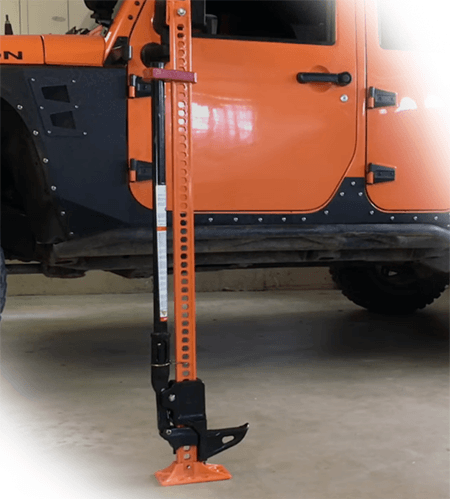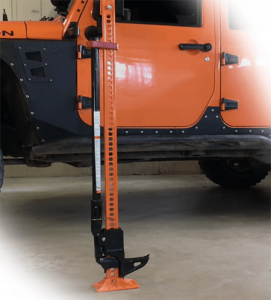 Unless you want your father to use sticks and stones to raise his off-road monster, consider buying a jack for him as a present. Most modern-day jacks fit a long list of Jeep models – you won't have to scroll through dozens of options to find the right one. Rated capacity is a key factor in this purchase. It defines how much weight the jack can hold. In the US, we have jacks that can hold one, two, and three tons.
That's 2.2K, 4.4K, and 6.6K pounds respectively; two tons should be more than enough for most tasks. The weight of the jack is another key factor. Look for something that's in the 20-25 pounds range so that it's easy to carry. In my opinion, the Best Jack for Jeep Wrangler is the one with a durable, powder-coated finish that has a removable handle and allows adjusting the lower speed.
Light Bar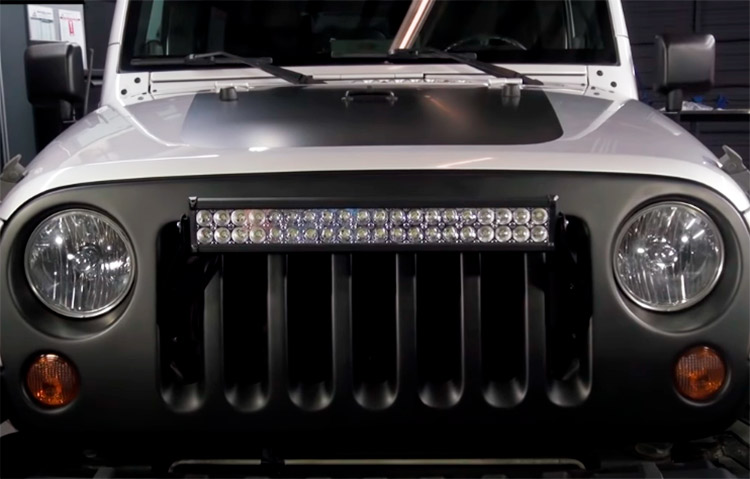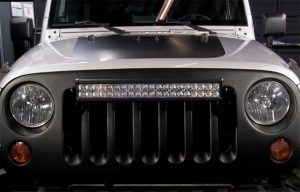 Last, but not least, consider giving your father a light bar as a gift. For navigating through off-road hazards, especially during the night, good visibility is imperative. These days, the market is taken over by LEDs: they boast low power consumption, durability, and don't cost much. Still, you can't just go and blindly buy the first available offer and think that it will be the Best Light Bar for Jeep Wrangler.
First of all, it needs to be water and dust-resistant. Secondly, I recommend going with aircraft-grade aluminum housing to ensure safety and reliability. The mounting brackets and installation hardware can be made of steel, though. Look for adjustable brackets, as that will make it easier to change the direction of the light.
Roll Bar Handles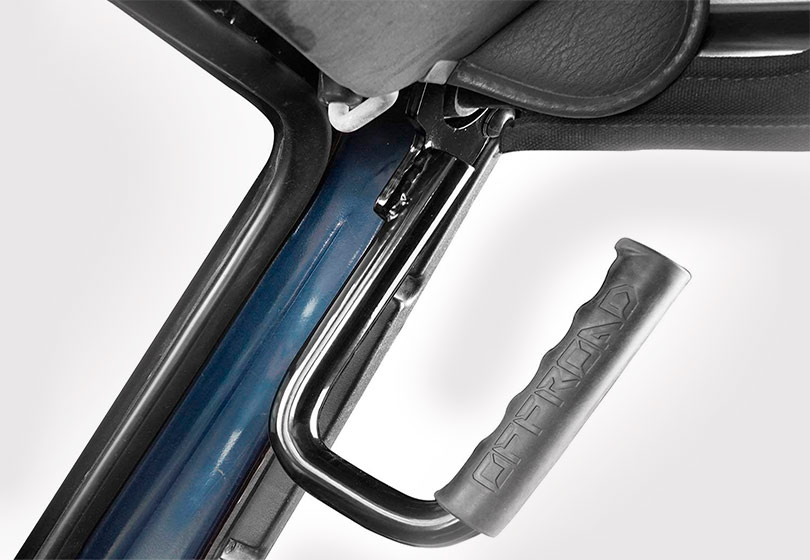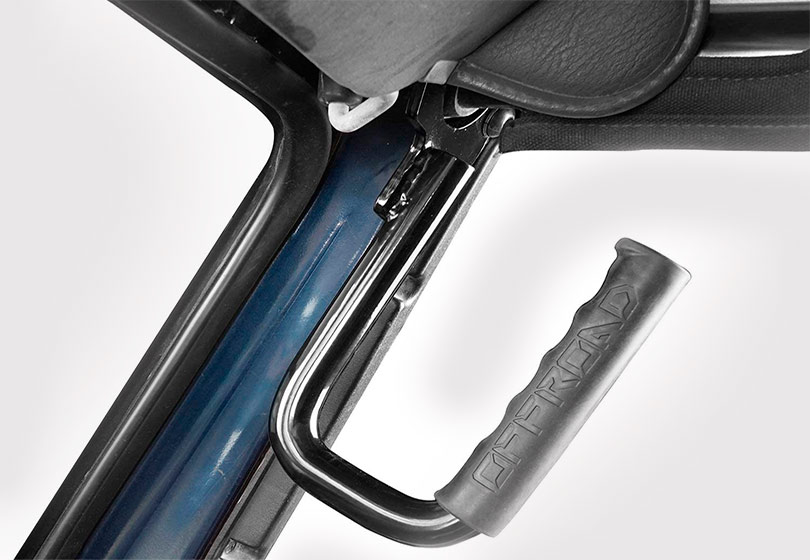 There is nothing wrong with being about your loved ones all the time. It is only natural to care for them and do everything within your powers to keep them safe. No matter how thrilling an off-roading trip can be – so dangerous it usually is. That is why introducing a jeep upgrade that will ensure improved safety of those driving with you, you can consider getting such a present as the Best Roll Bar Handles for Jeep. The present may not be the most expensive one, but it is going to be appreciated, that is for sure!
Conclusion
Alright, that's pretty much it for my Father's Day gift ideas for your Jeep. As we've learned today, there are quite a few excellent picks out there. If your dad is a big fan of off-roading, I'm more than confident that he'll love every single gift that we discussed in this post. All these accessories have real-world applications, and every time your father camps out with the tailgate table, turns on the CB radio, or uses the traction mats, he'll be thinking of you!
Always go for the golden middle: products that are reasonably priced and decent in quality. Don't go cheap – you'll ruin all the fun (I learned that the hard way). And if you've got some questions to ask, I'm always available: send me a message in the comments section! I also welcome any experts in the art of buying dad gifts to share their own stories, insights, and recommendations with our community!